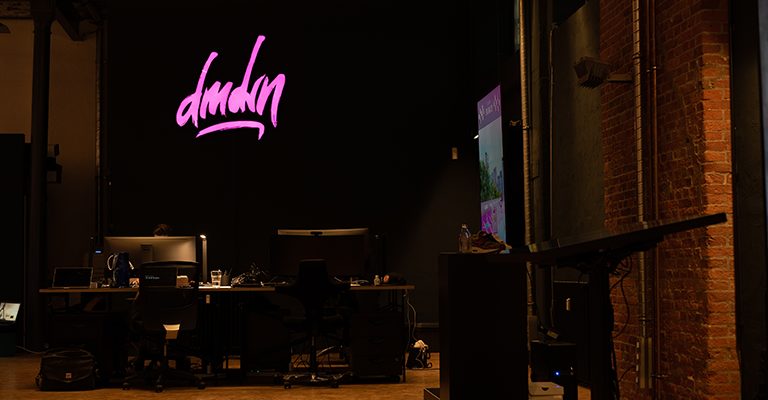 Claudia on 12/29/2018
Best of Demodern 2018: A small recap
2018 was long, exciting and it happened a lot. But let's begin with January. The year had just started and part of our crew went straight to Las Vegas to visit this one of a kind city and on top the "CES – The Global Stage for Innovation". For working of course but also for having a nice time together and meet up with some of our US clients. Eating lobster, getting married and loosing some money included. The rest of what happened in Vegas stays - for sure - in Vegas.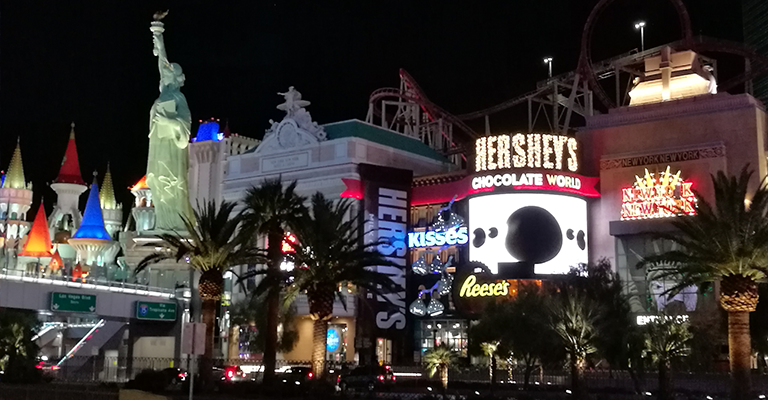 In February our second office in Hamburg has been inaugurated. WOOP! Within only two years, our team in Hamburg has grown so much that our beloved workspace in the Pianoforte Fabrik in the middle of the Schanzenviertel was no longer big enough to give all employees room to unfold. That's why in just a few months we had turned a former insurance office on the Schulterblatt 26 - 36 into a to us perfectly fitting office.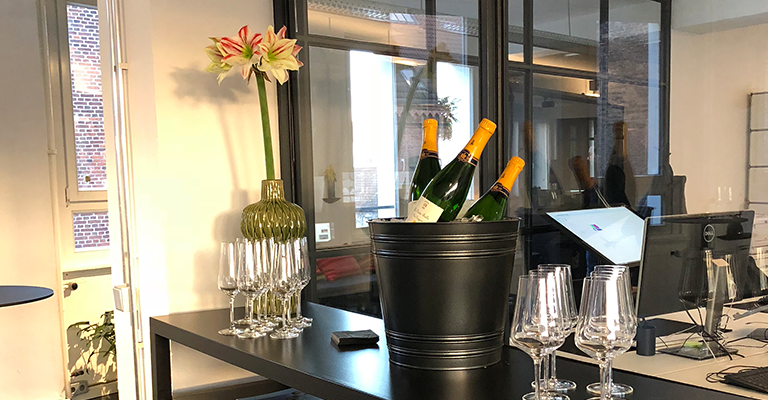 March 2018 got off to a good start. The Ulm VR Experience we created in collaboration with the Interactive Media Foundation GmbH was honored with the iF Design Award in gold. And that was only the beginning of an amazing award season.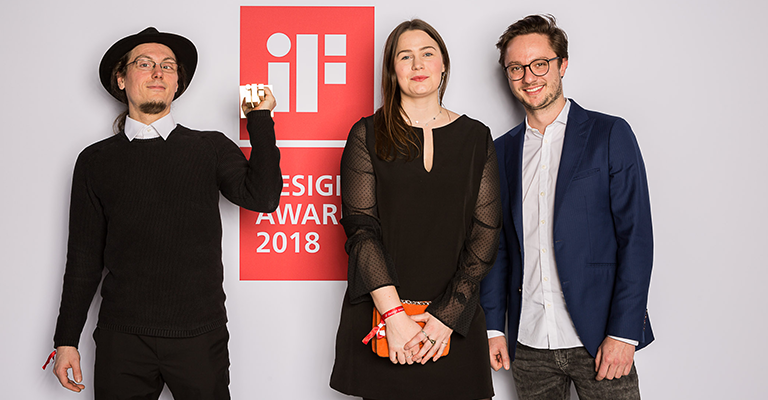 In April our office in Frankfurt opened its doors to enrich the city at the river Main with our expertise in design, creative technologies and user experience. Furthermore CATCH, the Demodern showroom took place for the second time in our Cologne office. During a whole week our guests could explore innovative technologies like virtual and augmented reality, conversational interfaces, product configurators or gesture controlled installations in the
context of digital POS.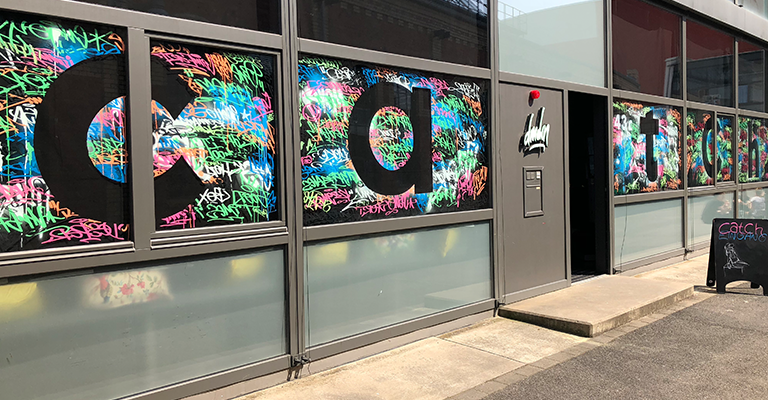 CATCH went on tour and in May it happened in Hamburg as well. Besides testing technologies such as augmented and virtual reality, conversational interfaces and 3D product configurators the visitors could fly exclusively above the clouds with our VR installation for the Birdly or talking to a rabbit in real-time. The VR experience "Eye To Eye" we created for PETA Deutschland in collaboration with Kolle Rebbe also had its world premier in May on re:publica '18 in Berlin. AND last but not least we won SIX Deutscher Digital Awards (6 of 44 at the end of 2018) for five of our projects presented by no one else than Jan Böhmermann.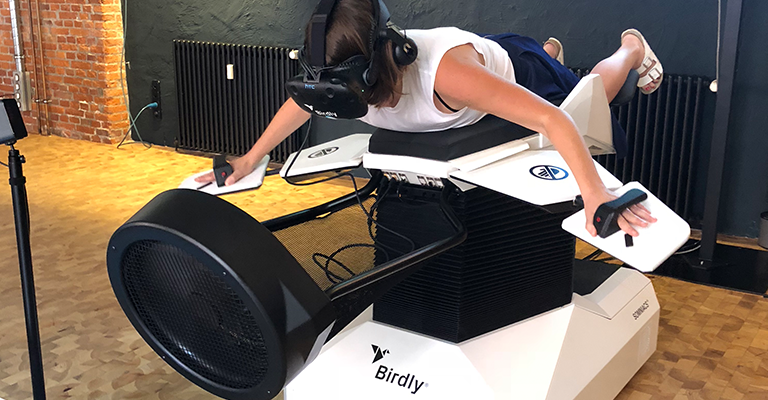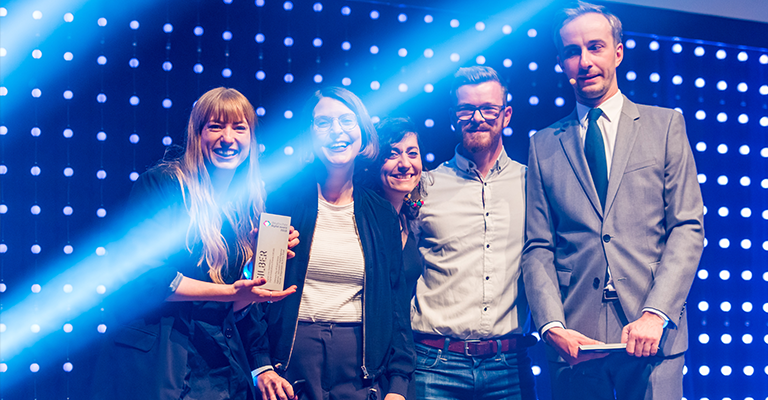 Let's keep June short (already too hot): So we decided to got to the south of Europe and visited the OFFF Conference in Barcelona to refresh our design skills and meet a lot of inspiring people for some chit chat (Stefan Sagmeister really nailed it and made us happy) and the Cannes Lions Festival at French Côte d'Azur to get ready for the beach season.

July was very hot and we tried to cool down a bit with a lot of barbecues, water battles, an ice-train that is integrated in Slack and a small swimming pool full of cool water for our boiling feet. Not as strange as it sounds tbh.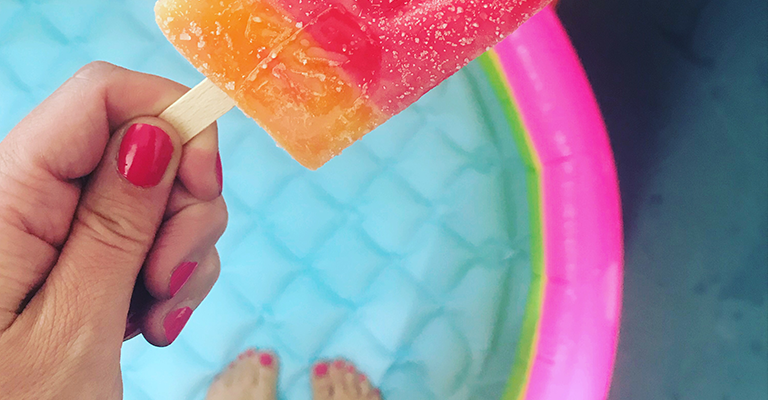 In August we expansioned our storytelling expertise: Hannah joined our Hamburg office and Jason the one in Cologne - both in the position as Experience Directors in order to bolster existing 3D, digital and interactive activities with the best storytelling, strategy, creative and implementation services there is. Our installation Buddy Mode had been launched at Family Day of Eintracht Frankfurt (fans could take selfies with two of their favorite football players) and three of us went to SIGGRAPH conference in Vancouver to present the IKEA Virtual Reality Showroom on stage of SIGGRAPH live! and at our very own booth.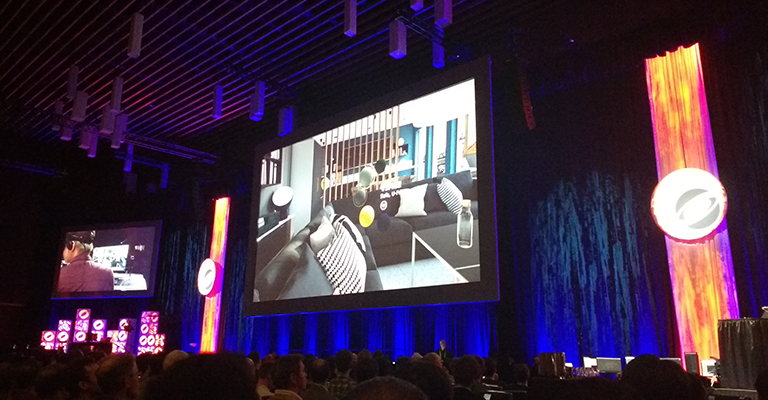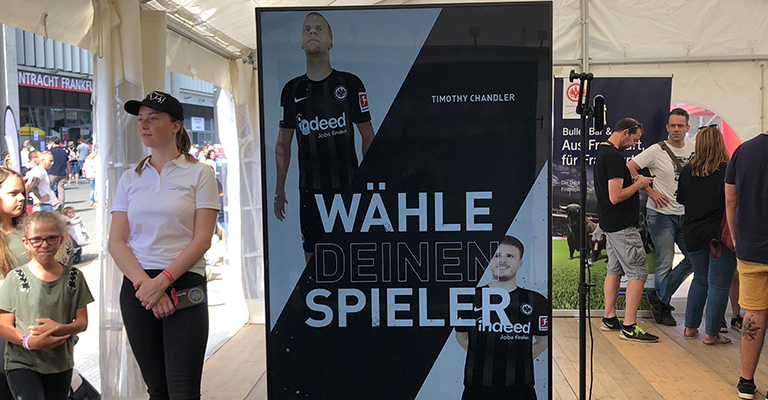 In September we went to IFA Berlin to have a look at the booth of Deutsche Telekom. Probably the most important spots for us had been first of all the interactive Telekom 5G Race, which we developed the magenta colored booth and which could hardly be overseen on a screen six meters high. And second the PINBALL Game: Yes, exactly, we have brought the good old pinball in digital form back to life to make Telekom customers or those who want to become one make aware of the advantages of 5G and MagentaEINS in a playful and virtual manner.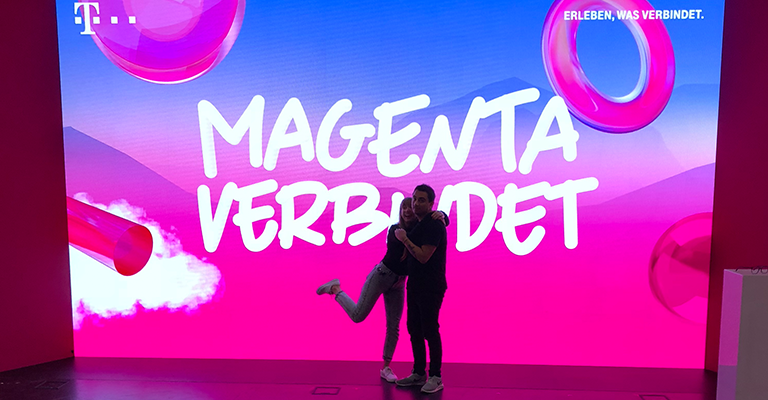 In October we localized the IOL Universe, the virtual reality experience for ZEISS, in Mandarin. Our Experience Director Jason had been invited to speak at a day long conference for the Pearson Business School at The Barbican Centre in London. His talk was centered around our Nike/11TeamSports Retail Experience. Again the Demodern showroom took place in Hamburg AND we became experimental by using Leap Motion in combination with Virtual Reality. So much stuff happened - I can hardly breathe while reading this...
In November "Demodern Digital Agency became Demodern Creative Technologies". Kristian and Alex see the renaming as an opportunity for a better understanding of what we stand for: Creativity combined with technology. Furthermore, by positioning ourselves as a service provider specialized in "Creative Technologies", we not only clearly differentiate ourselves from the majority of digital agencies, but also make ourselves independent of the current discussion about the future of the agencies.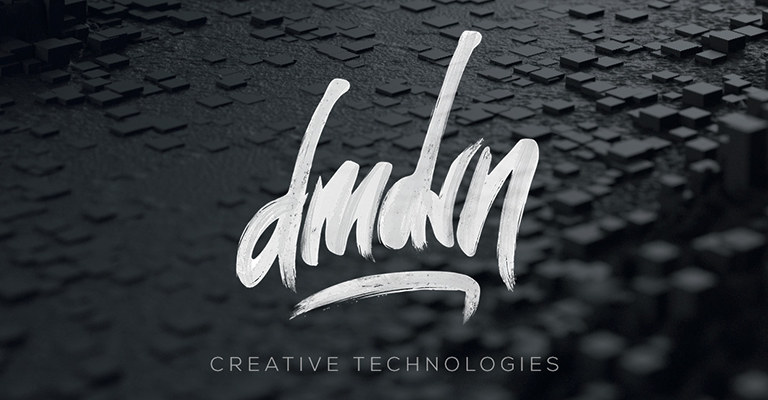 In December we were celebrating our annual Christmas party in Hamburg. Our Cologne and Frankfurt guys and ladies went to the city in the north of Germany and we were celebrating in Hamburg's famous bunker all together. Starting with the super cool location called Terrace Hill with an amazing view over Hamburg, continuing with a snowball fight in black light, ending with round about 90 people dancing happily (& kind of crazy) it has been an amazing event.
And last but not least: We reached position 15 at the creative rankings of W&V and HORIZONT.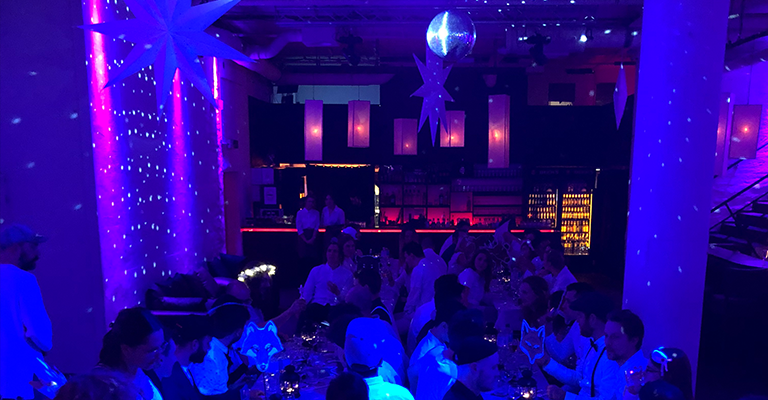 Projects launched in 2018:
PETA "Eye To Eye" - Virtual Reality Live-Acting Experience
IM.PRINT - Audiovisual Art Experience

smart CC - Highend 3D Car Configurator in 3D
Gatorade Digital Brand Experience 2018
IKEA Immerse - Virtual Reality Interior Designer
Telekom Interactive Games at IFA Berlin
ARiZONA Rattlesnake - a small augmented reality race with track recognition
AR Build Assist - Augmented Reality redefines classic instruction manuals—becoming an enabler for successful furniture assembly
AR Fashion Assist - customers can place, explore and individualize fashion products in 3D in their own environment.
IKEA Conversational Sleep Assist - IKEA's first interactive service assistant to help people find the right mattress without losing sleep over it while at the same time offering an enhanced customer experience.
Parador Interactive Table for Digital POS
UJET Mobility App - Redefining urban mobility
PETA "EYE TO EYE" - Mobile VR Experience
What we expect from 2019?
Many many new amazing projects (some of them are already in the making and we are really looking forward to presenting them to you) and a lot of digital entertainment stuff.