Case Study
AR Build Assist
AR Build Assist is a case study developed in our lab to make product building clear, comfortable, and collaborative. Augmented Reality redefines classic instruction manuals—becoming an enabler for successful furniture assembly.
A new point of view with AR
Building your own furniture no longer raises questions, but answers them with detail orientated accuracy. Realistic representation and informative animation guide the user from unboxing to installation, holding your hand every step of the way.
Practically real
A virtual build environment that feels natural, with a deep focus on the build process itself. Which piece - in which orientation - using which tool? The assistive 3D models aid the user in the correct steps to take, with guided animation ensuring no mistakes are made along the way.
Accessible assistance
A native app will provide a connected product ecosystem, with the ability to store a personal backlog of the users product builds. Immediately launch the build experience with a scan of your package barcode. No markers, add-ons, or dog eating the instructions. No worries.
The missing link
We sought out to make a difference in the customer experience journey, filling the gap from product purchase to product installation. PS, no more reading between the lines.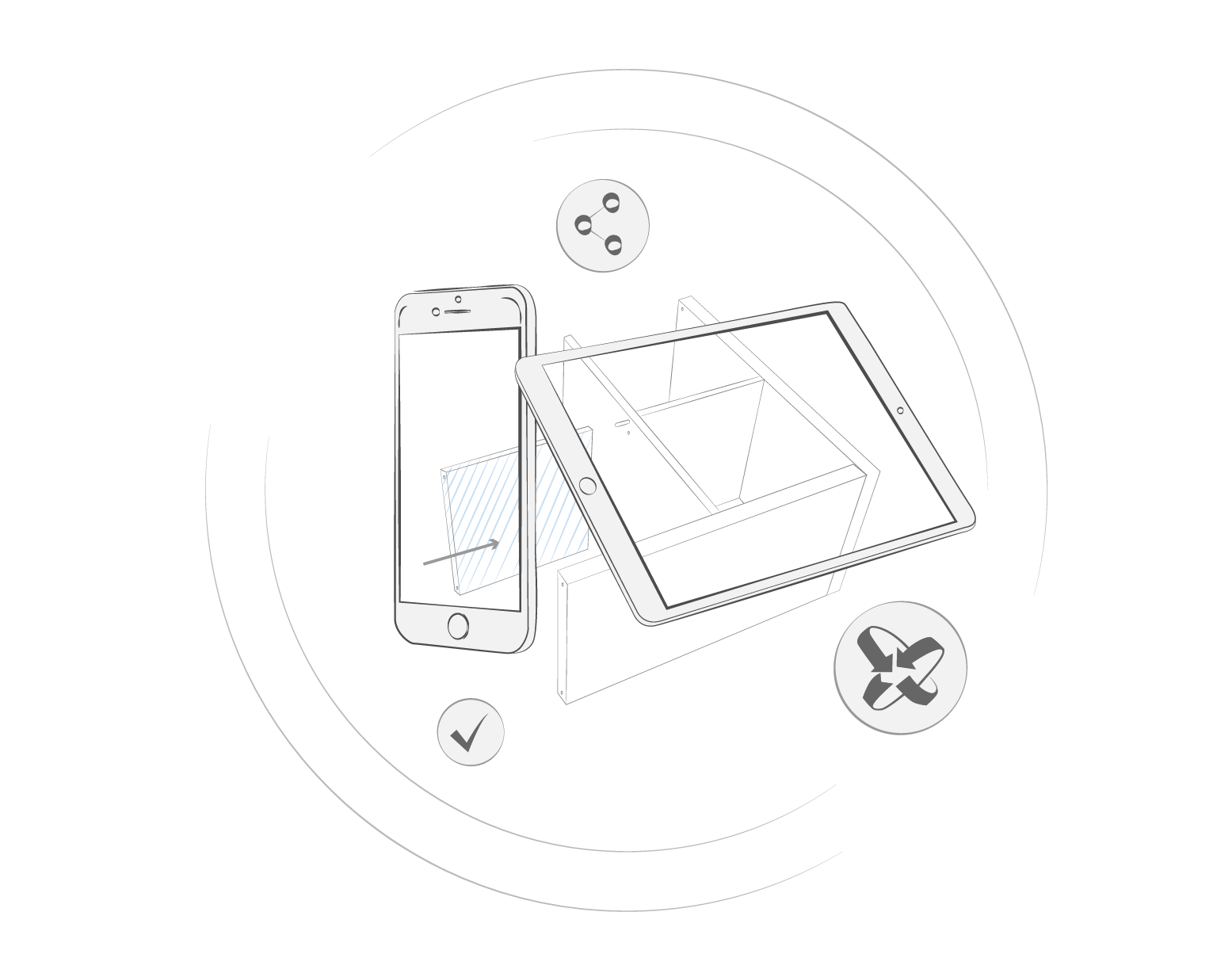 Style with substance
Reading between the lines of 2D instruction manuals can be painful, therefore charm and functionality should be the app's USP. Charming in personality and playful interactions. Functional in visual communication and practical thinking.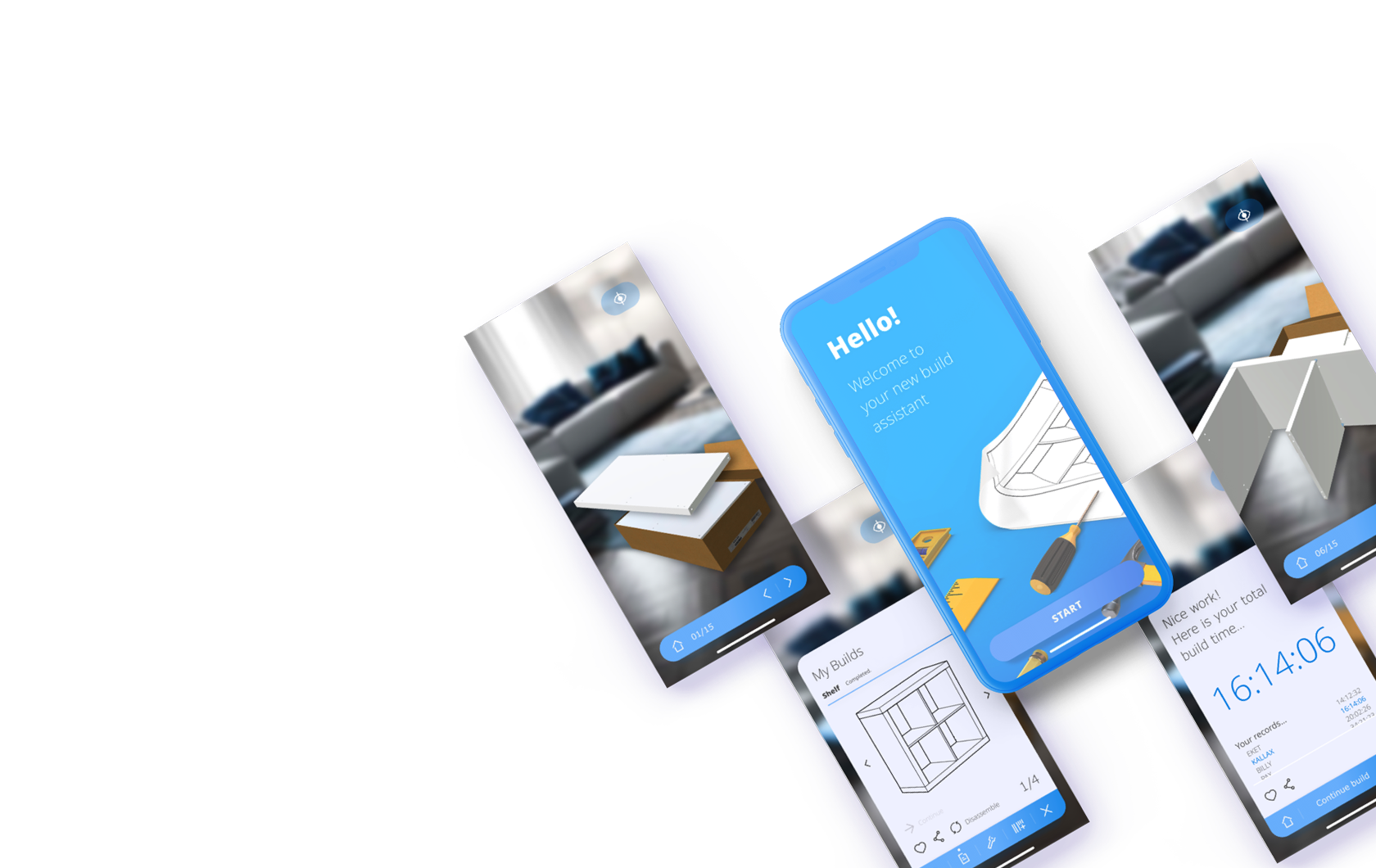 One giant leap
Our user testing is continuous, with the aim of reaching a harmony between virtual instructions and physical assembly. Our prototyping has provided early insight into what could ultimately change information communication. One small step into ARKit will become, dare we say, a giant leap for mankind.
Case Study
AR Build Assist