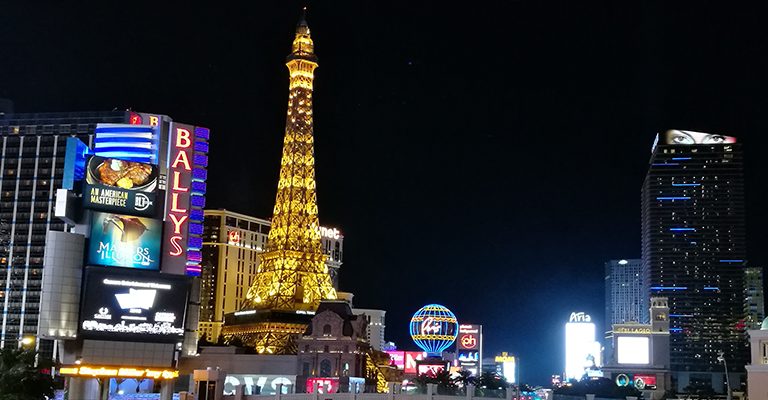 Claudia on 1/24/2018
Demodern goes Vegas: CES, robots and other attractions
We are a colorful agency full of different personalities and people from all over the world who share their talents with us and our clients. And so is Vegas – a not so easy to get city in the middle of a desert in Nevada/United States full of surprises and innovative stuff - just like us. ;)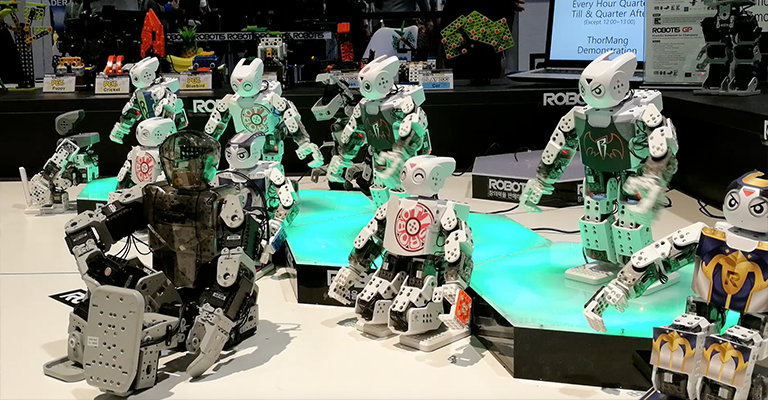 Part of our crew went there to visit this one of a kind city and on top the "CES – The Global Stage for Innovation". For working of course but also for having a nice time together and meet up with some of our US clients. What we experienced there is not so easy to describe but it was kinda interesting.
CES - Everything is smart
Smart homes, smart wearables, smart cars and smart cities - these were some of the themes dominating the halls of CES 2018, the annual consumer electronics show in Las Vegas. This year many of the exhibitors worked around ideas of integrating connected and advanced technology into our private and public space - including cars.
One of the most interesting concepts is e-Palette, an automated, electric, flexible vehicle concept by Toyota that can be tailored to various needs and lifestyles.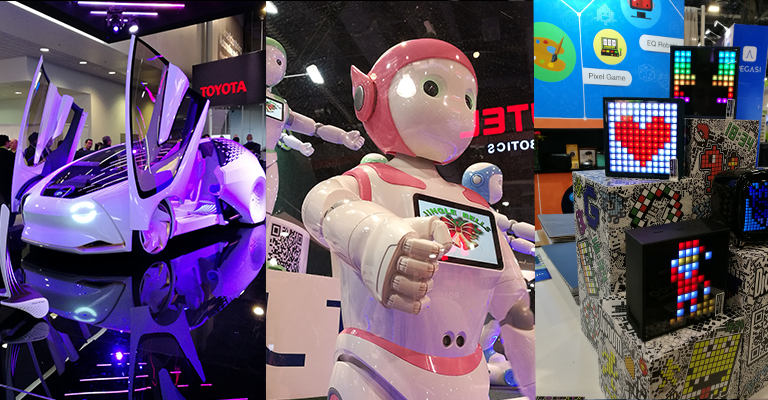 Robots at CES
The Robotics Marketplace showcased intelligent, autonomous machines that are changing the way we live at work, at school, at the doctor's office and at home.
Gaming & Virtual Reality Marketplace Exhibitors
Whether it was the launch of the next immersive multimedia for virtual reality systems and environments or gaming hardware, software and accessories designed for mobile, PCs or consoles, these exhibitors energized, empowered and excited attendees at CES 2018.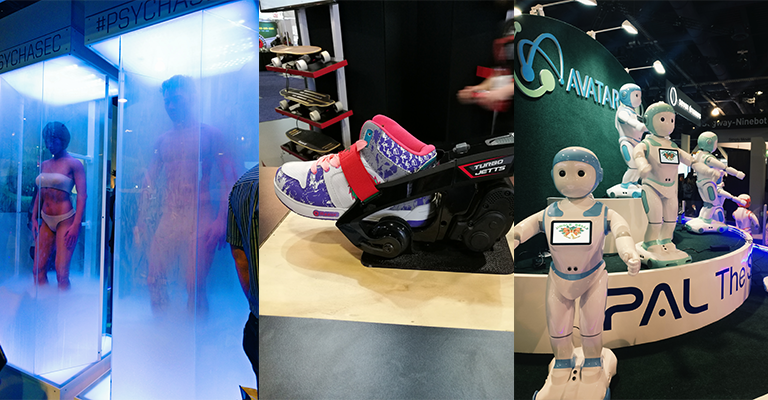 Netflix at CES
Among the deluge of CES news releases this week, one stood out to me because it made little sense: Netflix was bringing its upcoming Altered Carbon series to the big Las Vegas exhibition.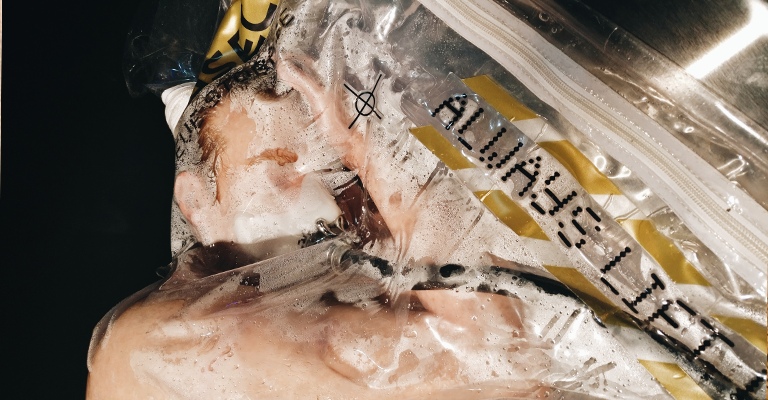 One night in Vegas...
Meet me in New York, Paris or Marrakesh? No problem when you are in Las Vegas you just need to decide where to go first...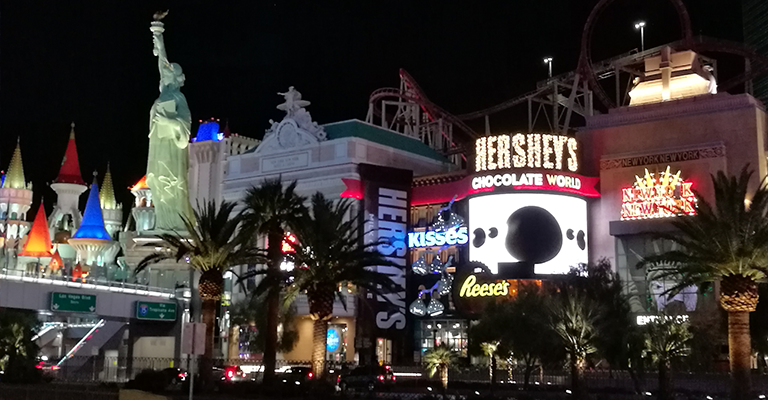 Within only a five-mile stretch on Las Vegas Boulevard, from The Four Seasons to the Stratosphere, you'll find well over 500 restaurants, 50 nightclub and bars, 25 spas, 30 shows and attractions and of course. Not to mention replicas of the Eiffel Tower, a Roman Colosseum and Egyptian pyramids – typical in all cities, right?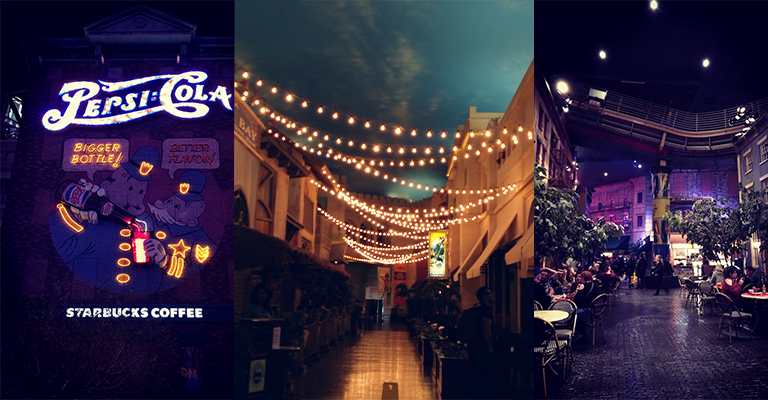 Neon Museum
The Neon Museum is a Las Vegas institution dedicated to collecting, restoring and relighting the neon signs that have given the bright-light city its sparkle since before Bugsy Siegel opened the Flamingo.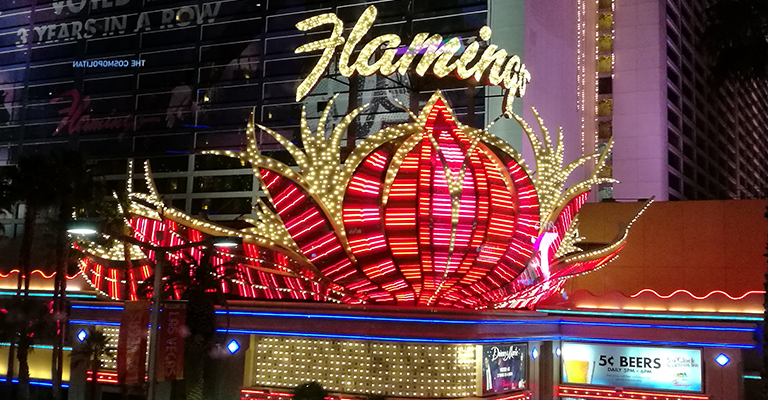 Before mass-produced LED displays, before wallpaper-thin OLED TVs and before CES even started 50 years ago, neon livened up this city -- and now the Neon Museum is doing the same for the old signs that have finished their duties on The Strip.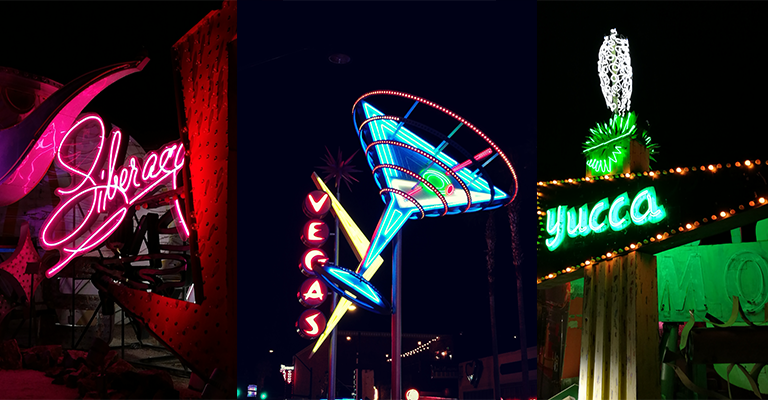 Thanks for your attention!
We really had a great time in Las Vegas and are looking forward to go there again. And who knows: maybe we will blow the secret if someone got married in one of the wedding chapels then...