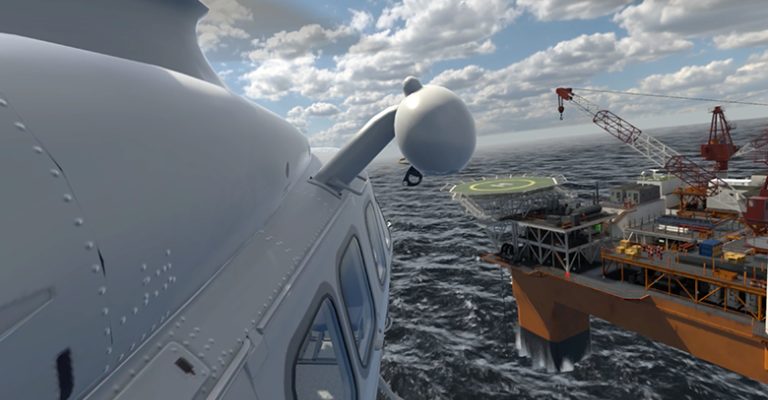 Claudia on 1/5/2018
Our game VR experience for Dräger
Cologne / Hamburg, January 2018 – With the VR experience "Offshore Rig VR-Experience", the digital agency Demodern presents the security products for their new client Dräger into a playful and realistic manner: Using an Oculus Rift VR headset and the associated Room Scale VR equipment, the user dives into an oil rig scenario, learns the interaction options and has to take care of an exciting job.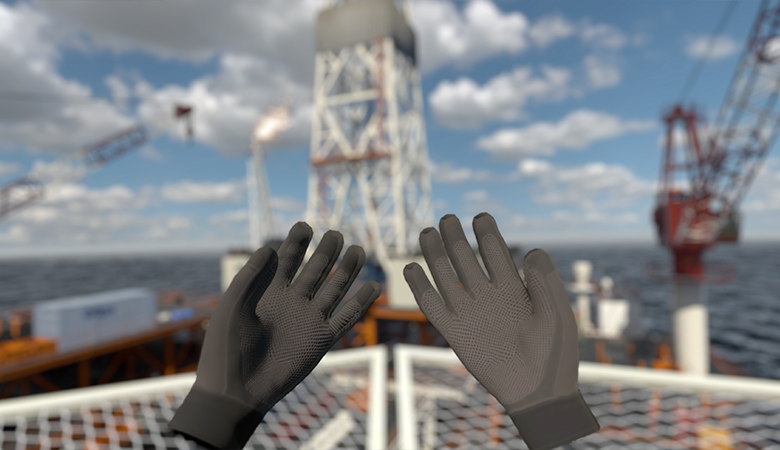 For the experience, the Demodern team chose a more playful approach: an emergency on an offshore rig becomes a race against time. Thanks to the Dräger warning systems, the user quickly recognizes the danger and sounds of the alarm. He puts on the life-saving equipment with protective suit, oxygen cylinder and gas detector and arrives in time at the security area - the difficult mission is successfully completed.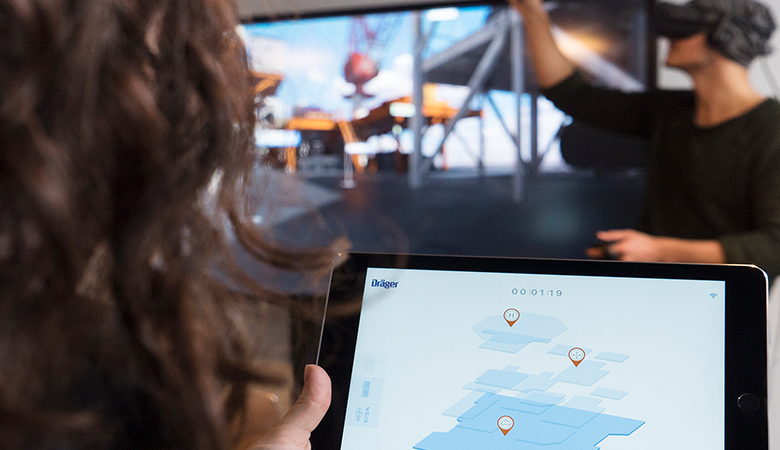 The VR application is primarily used at international fairs and events such as the ADIPEC in Abu Dhabi and the SPE Offshore Europe in Aberdeen. Trade visitors, customers and buyers from the B2B segment interactively experience the products of the leading international company in the field of high-quality medical and safety technology and at the same time are made aware of the need for safety devices and emergency warning systems. "Dräger stands for highest security and innovative devices that provide protection and support. With our first Game VR Experience, we demonstrate that VR is a serious technology for playfully communicating knowledge and explaining complex products - including the B2B space, "says Demodern CEO Kristian Kerkhoff.
Find more readable articles about our Virtual Reality Experience here:
Dräger macht auf James Bond | W&V

Sicherheit spielerisch vermittelt: Wenn auf der virtuellen Offshore-Bohrinsel plötzlich der Alarm losgeht | HORIZONT
Demodern entwickelt VR-Anwendung für Dräger | new business