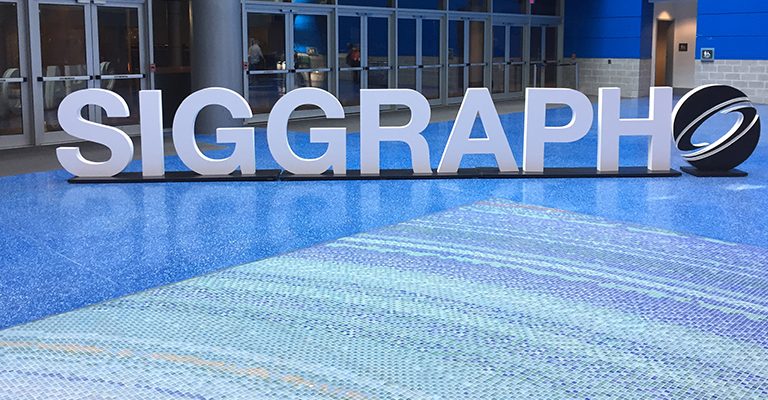 Claudia on 8/23/2018
SIGGRAPH 2018 Conference and Real Time Live!: Prepare to be Amazed!
SIGGRAPH 2018 is a five-day immersion into the latest innovations in CG, Animation, VR, Games, Digital Art, Mixed Reality and Emerging Technologies. Experience research, hands-on demos, and fearless acts of collaboration. As you can imagine, we are interested in all of these topics, so we hopped on the big bird and went to Vancouver, Canada. This time it was a bit more special: we came to Siggraph not simply as visitors, but with the honor to present our IKEA Immerse Interior Designer at the conference. We shared it with people at our very own booth during the convention and talked about it at Real-Time Live!. Christopher and Sam from Hamburg and Pablo as a supporter from Cologne really nailed the damn thing.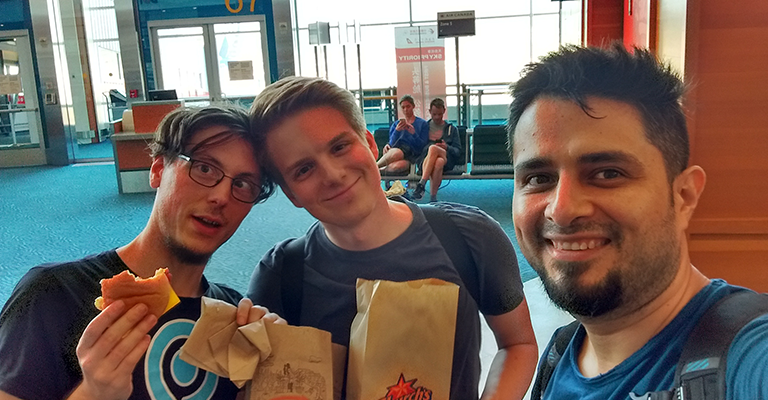 IKEA meets SIGGRAPH
The response from our presentation of IKEA Immerse was incredible. The VR experience is a new example of real-time technology merging with virtual reality to create a product that provides consumers with genuine value. With a VR headset, IKEA consumers can design the exact room they want ― and it looks vibrantly real. The couch fibers look touchable, the mirrors shine based on lighting amount, and there are even the sounds of cars driving by outside while you design. The attendees were very excited and the booth was such a success that we had to handle the crowd with a second set up to give all of them the chance to enter IKEA Immerse, which they could also experience as part of the Real-Time Live! program at SIGGRAPH 2018. Additionally Christopher presented the keynote during the "Experiencing Realities - Part 1" panel.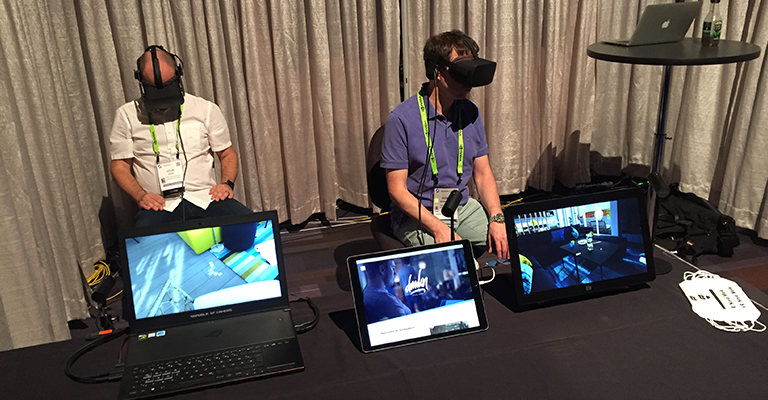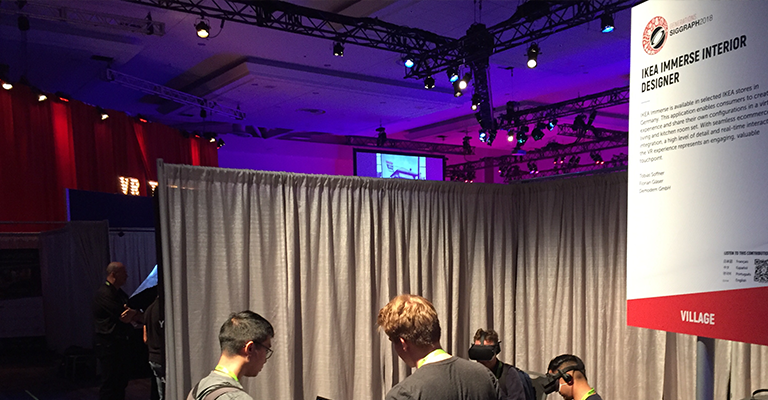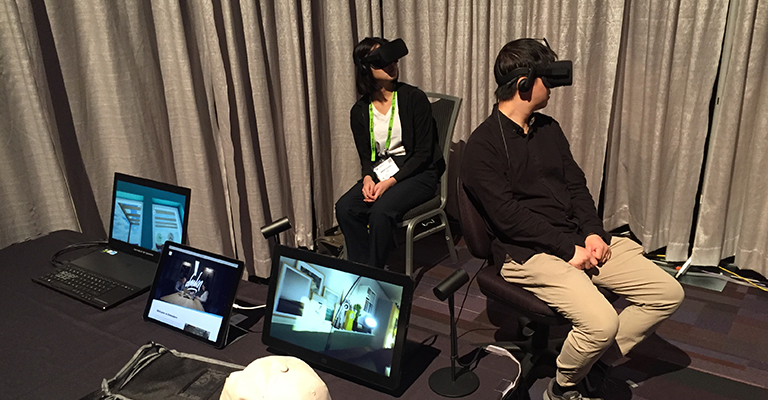 IKEA Immerse at Real-Time Live!
IKEA Immerse has been presented and dissected during our demonstration at Real-Time Live!, a SIGGRAPH fan favorite that offers attendees a glimpse of the "how to" for the most cutting-edge interactive techniques. Real-Time Live! is one of the experiences that makes the conference a truly unique, "must-attend event" so to say.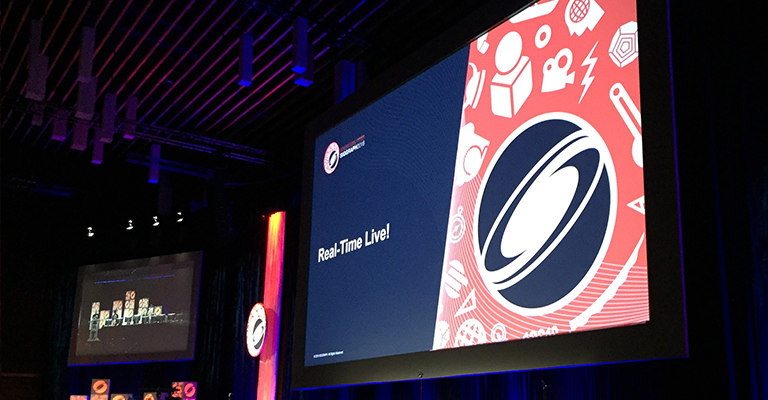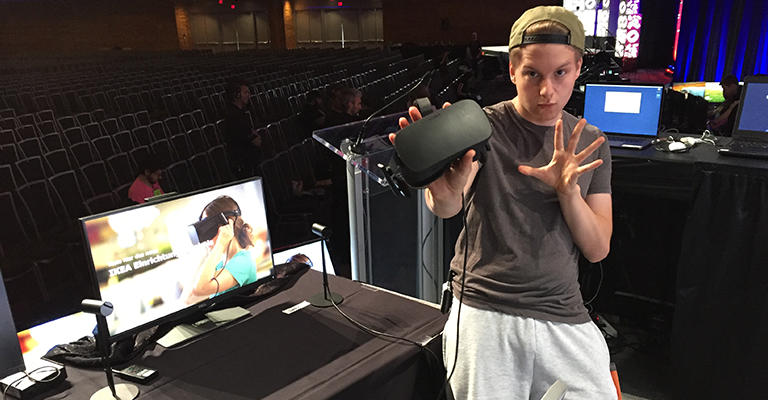 Sam, Christopher and the huge stage
Christopher and Sam conquered the huge stage as first presenters and really nailed it. To learn more about the experience you can read further on the ACMSiggraph Blog!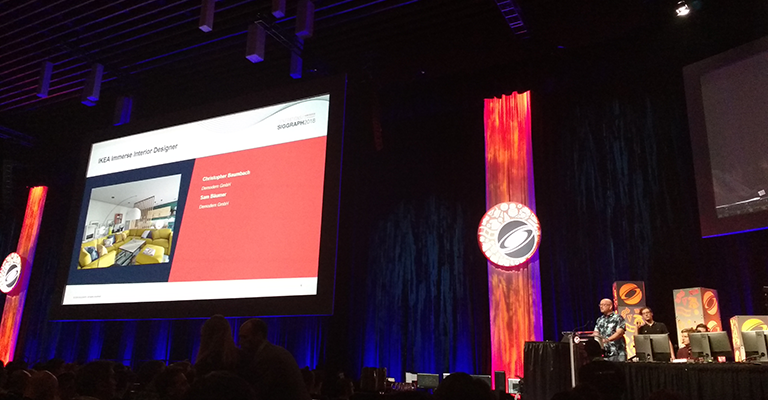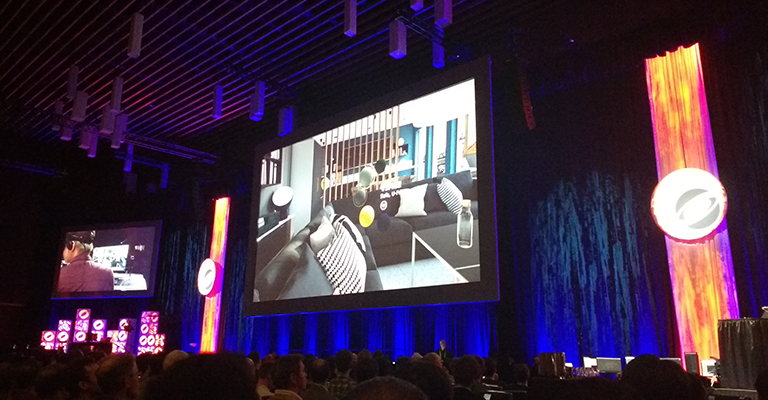 Real-Time Live! - the whole show
From mobile games to console games to virtual and augmented reality, creators of cutting-edge real-time graphics give you a look under the hood of their creations and share the techniques they use to achieve jaw-dropping results. The whole show has been streamed live on Facebook and YouTube and can still be watched on the SIGGRAPH channel - take a look.