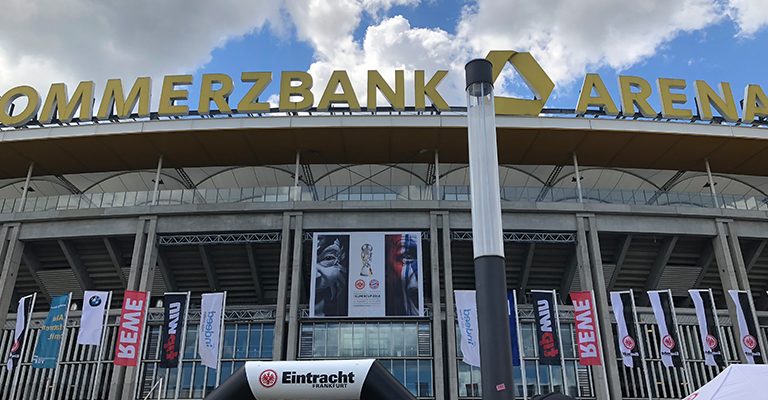 Claudia on 8/17/2018
3D installation "Buddy Mode" - take a picture with your favorite virtual football player
We recently partnered with Deutsche Börse Group to bring something truly special to the fans of their financial partner Eintracht Frankfurt on Eintracht Family Day - a whole new way to interact with the team's top players. Eintracht Frankfurt favorites Timothy Chandler and Nicolai Müller were scanned with a 3D scanner and animated so that eager fans could a photo with them in real time. The trick: To give a real touch, the player's movements were transmitted via live motion tracking by an actor, allowing endless interaction possibilities. With over 500 visitors in just four hours, "Buddy Mode" was a complete success.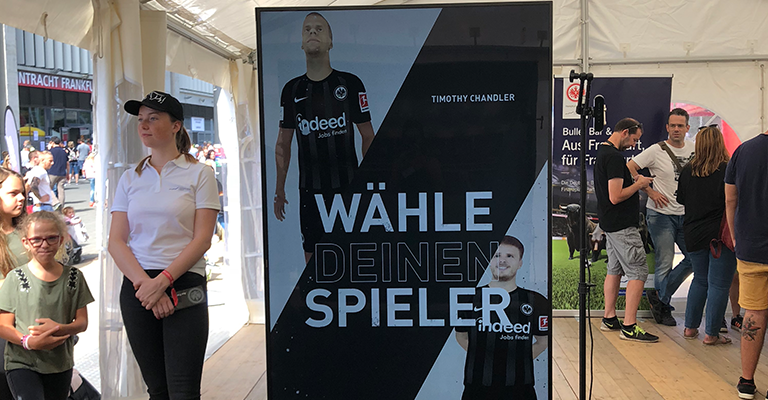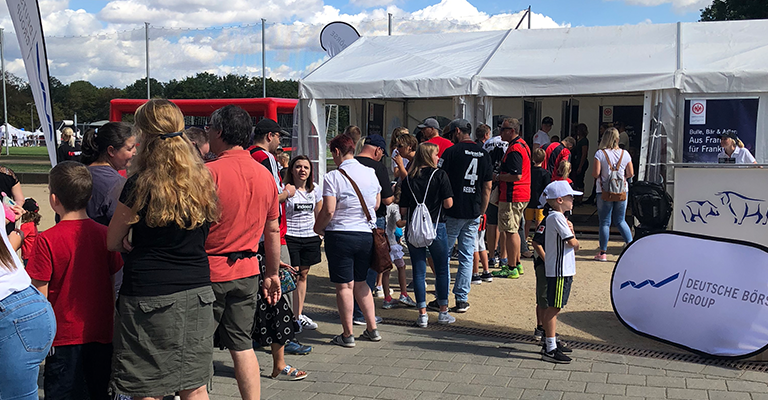 Technical background
The core element of "Buddy Mode" are the 3D models of the players. Timothy Chandler and Nicolai Müller were virtualized with a 3D scanner for this purpose. In order for the models to be animated, we have "rigged" them, giving them a virtual skeleton that is movable. The model is then controlled by an actor with a motion capture suit in real-time, the same method used by Hollywood.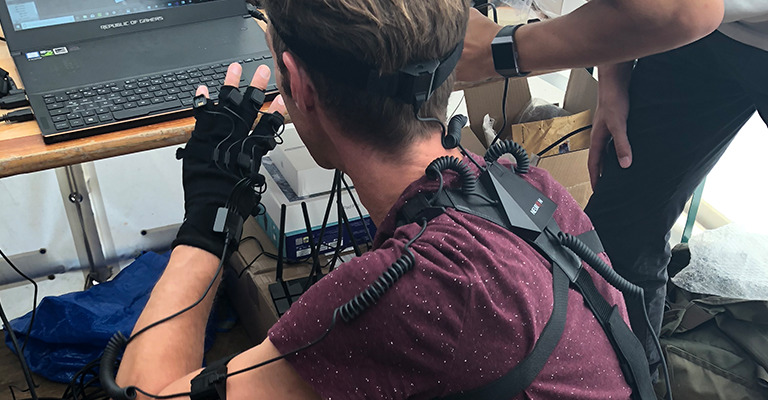 Analog and Digital Memento
Once the fan and player strike a pose, a photo is taken. The image is then printed, and automatically uploaded with a corresponding QR code. Fans now have both an analogue memento in the form of an expression, as well as the digital image for sharing, which they can easily access via the QR code. Needless to say, over 500 people left Eintracht's Family Day with some new buddies.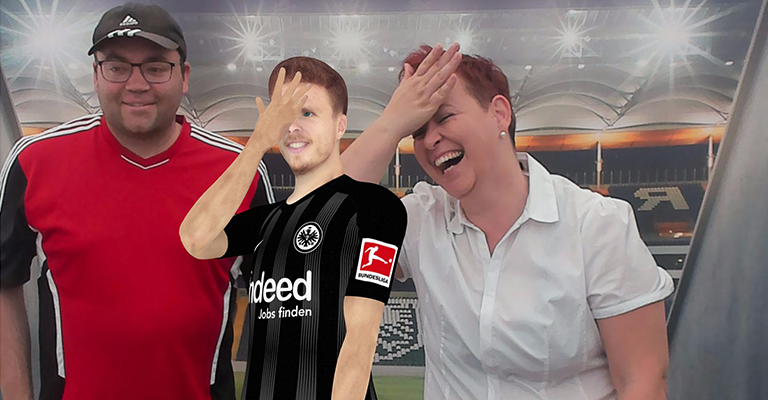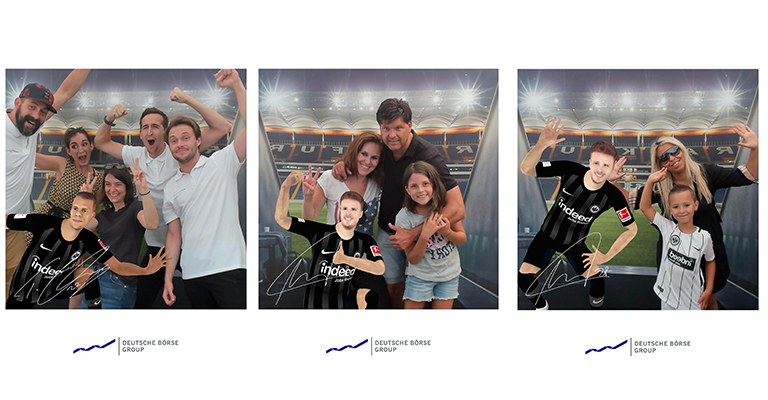 And because it was such a great day, watch this little film about it!