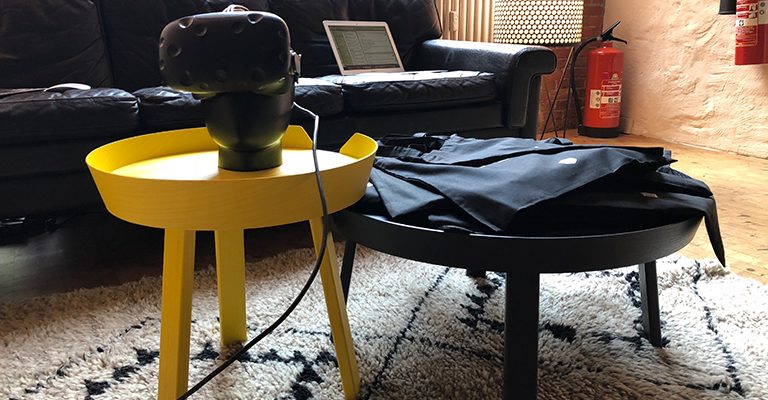 Claudia on 5/22/2018
Recap: CATCH - the Demodern Showroom in Hamburg
CATCH - the Demodern showroom was happening again this springtime. Cologne started in April followed last week by Hamburg presenting some of our other experiences. The invited people could come by to our Werkhalle in Schanzenviertel and could get caught by our experiences and installations. They were able to test technologies such as augmented and virtual reality, conversational interfaces and 3D product configurators - and fly exclusively above the clouds with our VR installation for the Birdly or talking to a rabbit in real-time. We had a great time.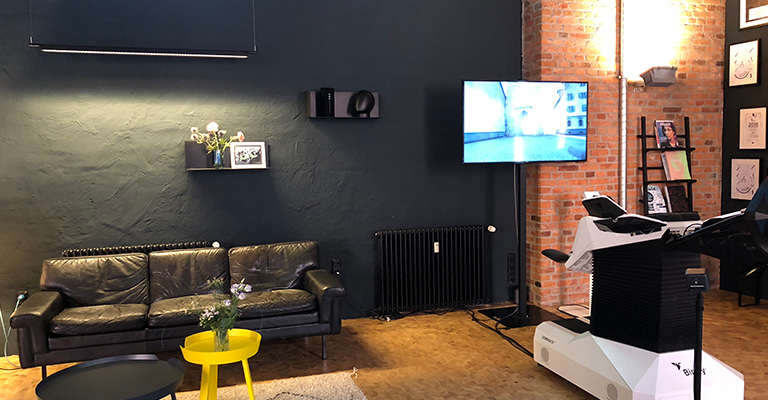 Flying with Birdly over Ulm - a unique experience
What is the ever existing dream of mankind? The dream of flying... What if you could really fly over Ulm in 1890 - on your own without a plane? Our Virtual Reality Ulm Experience enables the user to fly. In collaboration with the Interactive Media Foundation, we were the first to develop a 3D world for the Birdly flight simulator. Through Virtual Reality, the user can explore the historic city of Ulm in 1890. At the heart of our experience is the highest steeple of the world – the Ulm Minster. A cathedral 500 years in the making.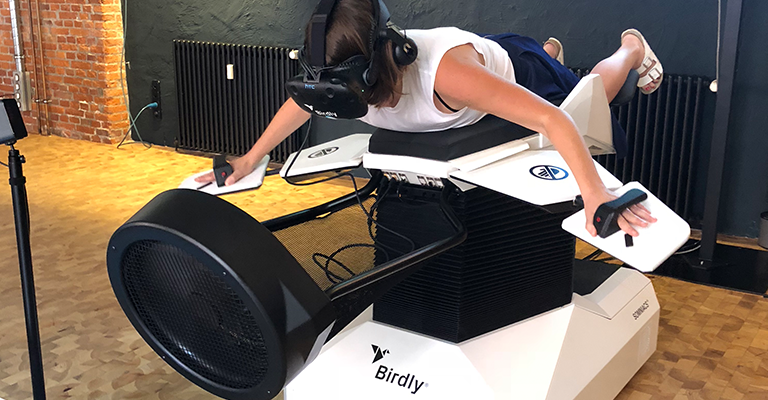 Real-time talking to a rabbit - we enable you...
The second highlight of our showroom week in Hamburg was certainly the PETA VR truck. Using interactive technology such as motion capture and live acting, we developed in collaboration with Kolle Rebbe a uniquely emotional virtual reality experience for PETA that allows users to engage in real-time dialogue with a virtual animal, and observe the world from its perspective.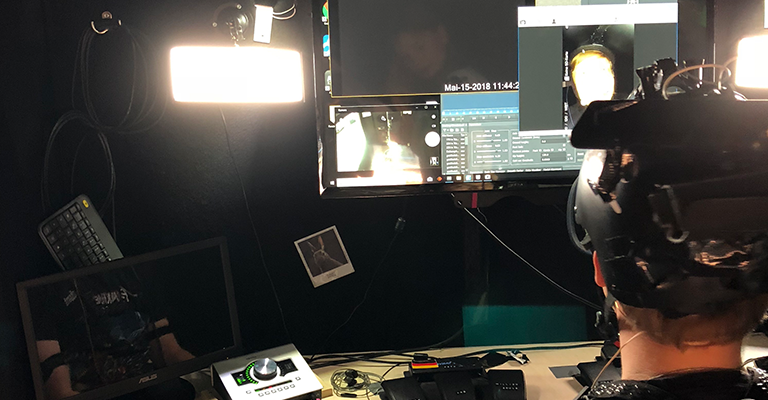 VR and IKEA make interior designer's dreams come true
We also opened our doors for interior specialists and presented our Virtual Reality Interior Designer for IKEA. The IKEA Immerse app is available in selected IKEA stores in Germany. This benchmark design application enables consumers to create, experience and share their own configurations in a virtual living and kitchen room set. With its seamless ecommerce integration, a high level of detail and real-time interaction, the VR experience represents an engaging and valuable touchpoint.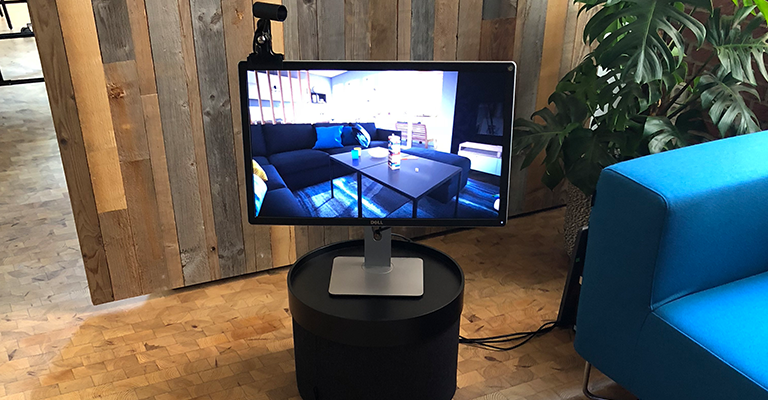 Go on a secret mission
We enabled our visitors to feel once like James Bond with our Realtime VR Gaming Experience created for Dräger. Using an Oculus Rift VR headset and the associated Room Scale VR equipment, the user dives into an oil rig scenery, learns the interaction options and then executes an exciting job.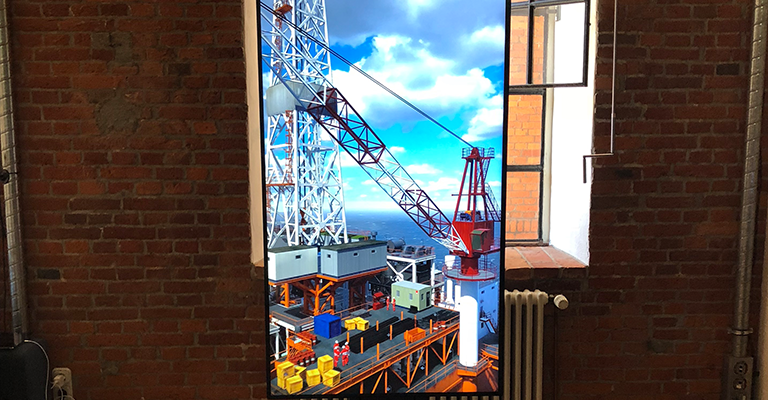 Explore fashion, realisticly and everywhere
With our AR Fashion Assist prototype we are extending the product visualization in e-commerce to a new dimension. Customers can place, explore and individualize fashion products in 3D in their own environment.

Create your own smart
But not only the fashionvictims, also to the car fans were considered... They could create their own smart with our first full 3D car configurator in WebGL.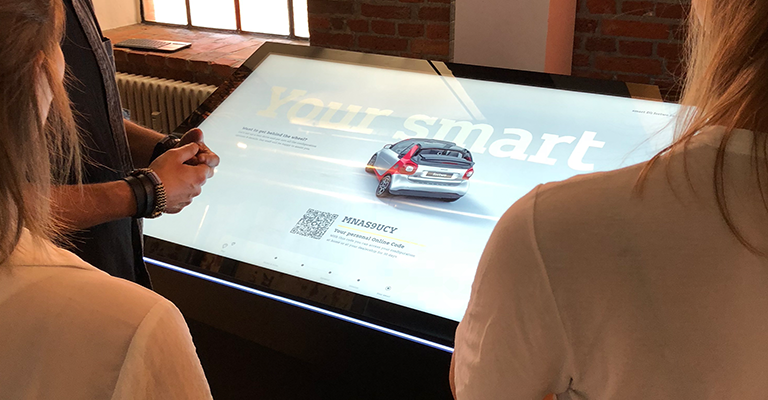 And of course we offered some give-aways to our guests.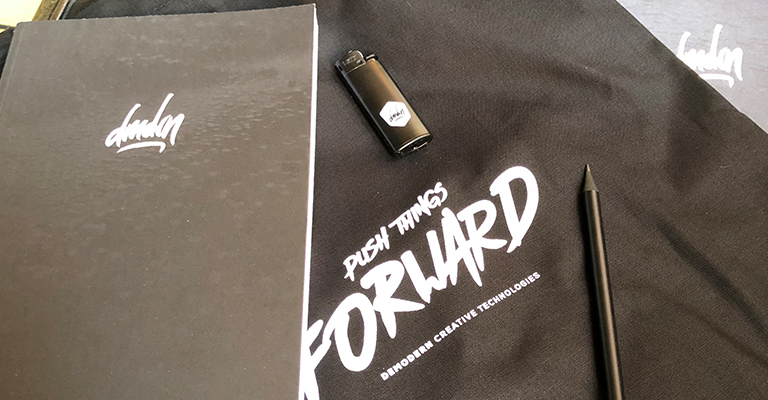 Open day for our family and friends
To show our friends and families what we actually do at Demodern, we opened the doors on Saturday and spent a nice day with cool drinks and goodies! We would like to thank all those who visited us during the showroom week and supported us to make the CATCH Showroom in Hamburg a fully success.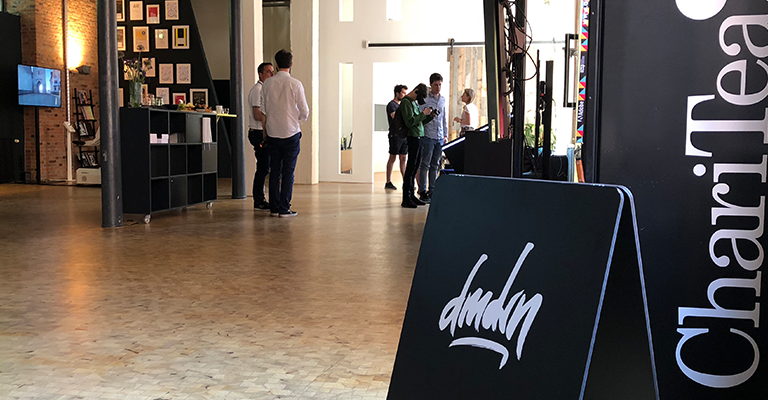 CHEERS!