Case Study
AR Fashion Assist
In recent years, the use of augmented reality has proven itself as a practical feature on smartphones. In addition to its use in games such as Pokémon Go, AR was mainly established for product visualisation purposes for both the automotive industry as well as furniture manufacturers. However, we are convinced that AR features can also be successfully used in the fashion industry in order to introduce a new kind of product visualization - apart from photos and videos.
Explore fashion, realistically and everywhere
With our AR Fashion Assist prototype we are extending the product visualization in e-commerce to a new dimension. Customers can place, explore and individualize fashion products in 3D in their own environment.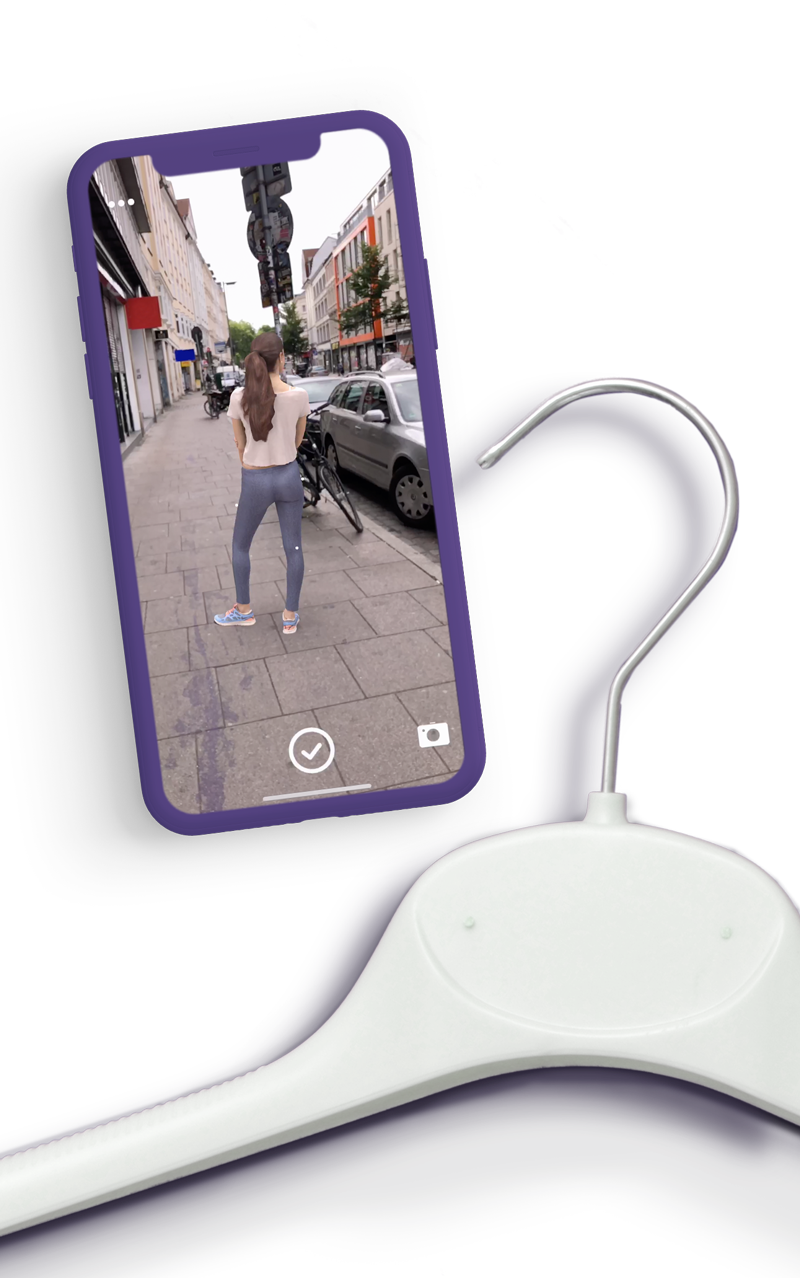 User-centered and customizable
In addition to a high level of visual details, we used contextual content to provide the user with additional information. These are displayed according to the position and the focused area. Product details can be freely placed on and around the model and then explored by the users. Moreover, users can directly and instantly customize the chosen products. For example, different color combinations can be compared quickly and easily.
Advanced optimization for mobile devices
Despite high-resolution textures and animations as well as realistic light adaptation and real-time shadows, we were able to ensure high performance and fluid representations of the 3D models through mobile optimization for current smartphones.
A new mobile shopping experience
Our case study has shown us that Augmented Reality provides users with the ability to discover, experience and personalize fashion products anytime and anywhere, in an innovative and immersive way. Users who have already used our prototype have been particularly prized for their ability to view products in detail from every perspective, similar to an in-store experience and unprecedented in the e-commerce environment.
Case Study
AR Fashion Assist