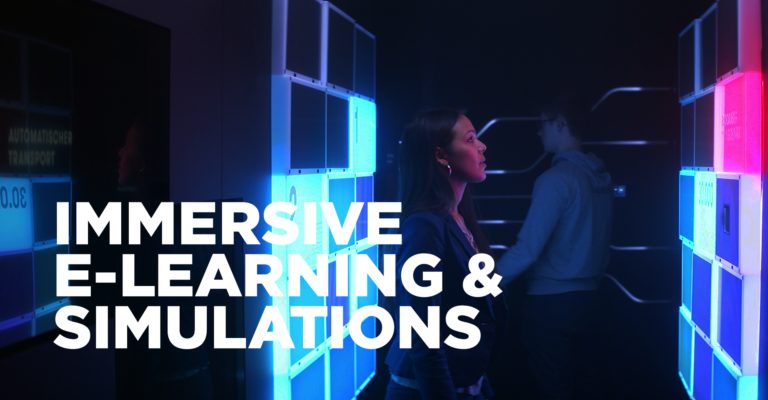 Claudia on 4/6/2020
Immersive E-Learning and Simulations
The world is changing and with it, the way we learn. Workshops, trainings and further education are shifting – due to external influences – more and more into the digital world. Despite the existing variations of e-learning: the possibilities of experiencing something, exploring it in a playful way, or taking a closer look from another perspective are missing from today's puzzle. This gap can be filled with immersive e-learnings and simulations. They offer advanced interactive and explorative possibilities to learn and simulate using modern technology.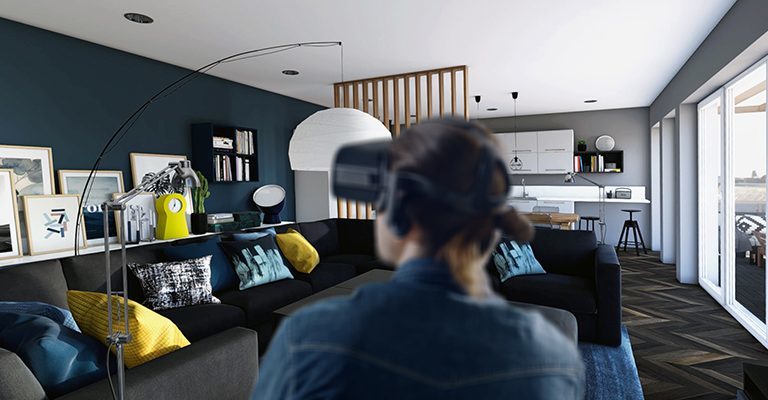 Why Go Virtual?
Immersive tools and technologies accelerate the learning outcome. For example, storytelling and gamification increase motivation, memory and attention span, while technologies such as augmented or virtual reality facilitate visual comprehension through three-dimensional representation. Major economic and social changes are affecting the way we learn. It's time to meet these current challenges with immersive e-learning and simulation solutions that are sustainable for the future…
Time and location independent
Great flexibility in terms of time and space.
Cost Saving
Travel costs, as well as expenses for planning and execution of the training, are minimized.
Track Results
Comprehensive analysis tools facilitate the evaluation of results.

Multilingualism
E-learning modules can be presented in different languages.
Consistent Quality
Fluctuations in the quality of teaching basically do not exist.

This is NOT a software solution!
It's an immersive real-time experience for your unique e-learning & simulation concept. Based on setting, technology, and infrastructure.
Possibilities Of Implementation: Web Experiences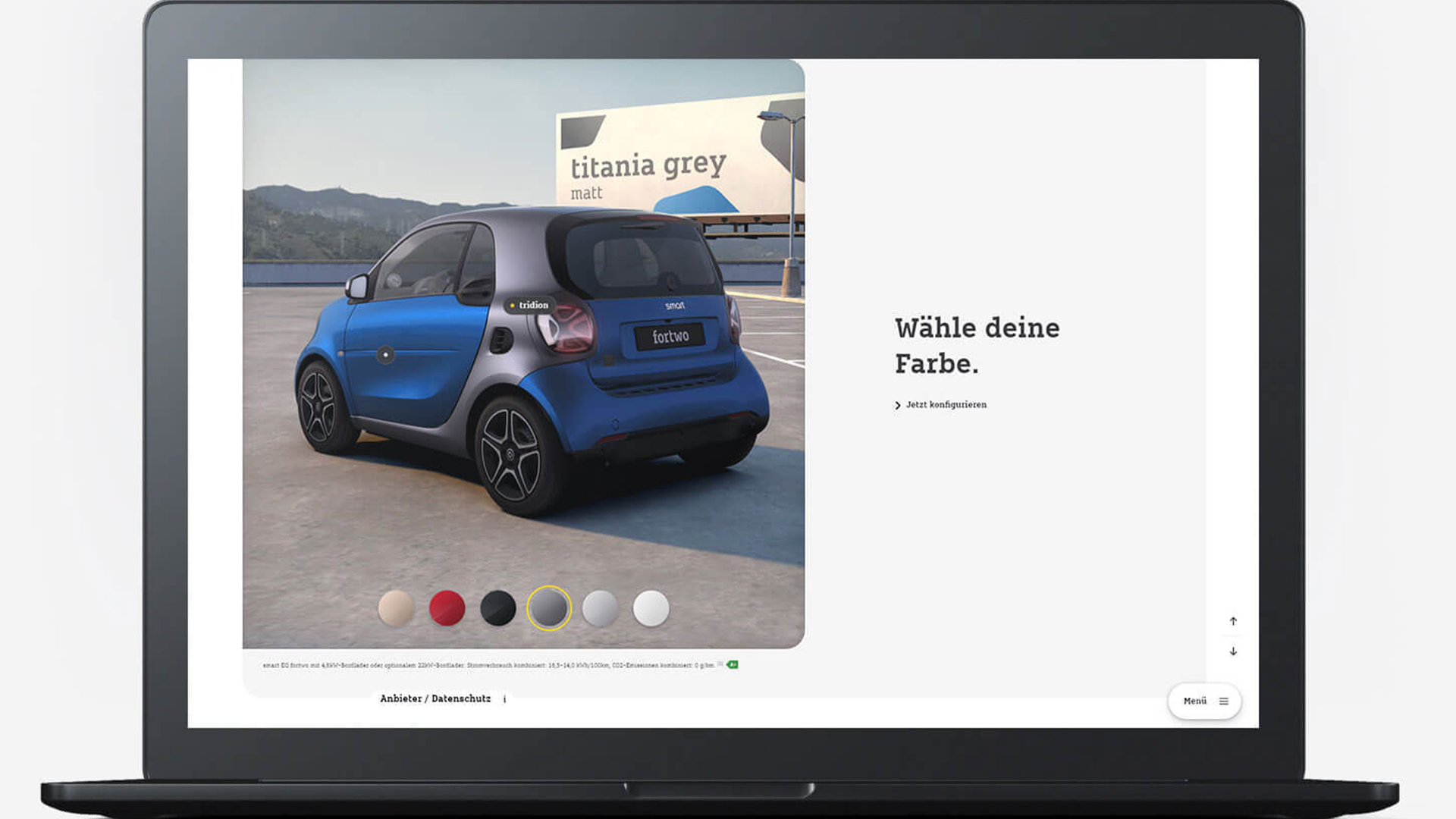 Web solutions for e-learning and simulations are a perfect entry into immersive experiences. Due to 3D frameworks even complex models and processes can be visualized.
We know e-learning platforms on the web as fast, accessible way to make learning materials available. Many learning management systems (LMS) already offer a wide range of possibilities, from live streams to exam forms. But what they lack is immersion. Especially in industries where physical products are involved and the participants want to see, explore and try them out. This is where WebGL comes into play: a 3D framework for the web that allows us to display 3D objects on the web in a detailed, interactive and experiential way. Mixed with traditional LMS-Systems these interactive 3D-Experiences work hand-In-hand to provide an exciting e-learning experience. WebGL is supported in all major browsers including Internet Explorer from version 11, and it works on various mobile platforms including iOS from version 8.
smart - High-end car configurator and product visualizer

In the context of the relaunch of smart.com, it was our task to let website visitors digitally experience the electric car. By leveraging 3D visuals via WebGL technology, users can intuitively interact with the vehicle and configure all equipment and options on the car. Learn more

Helmade - Webshop & 3D product-configurator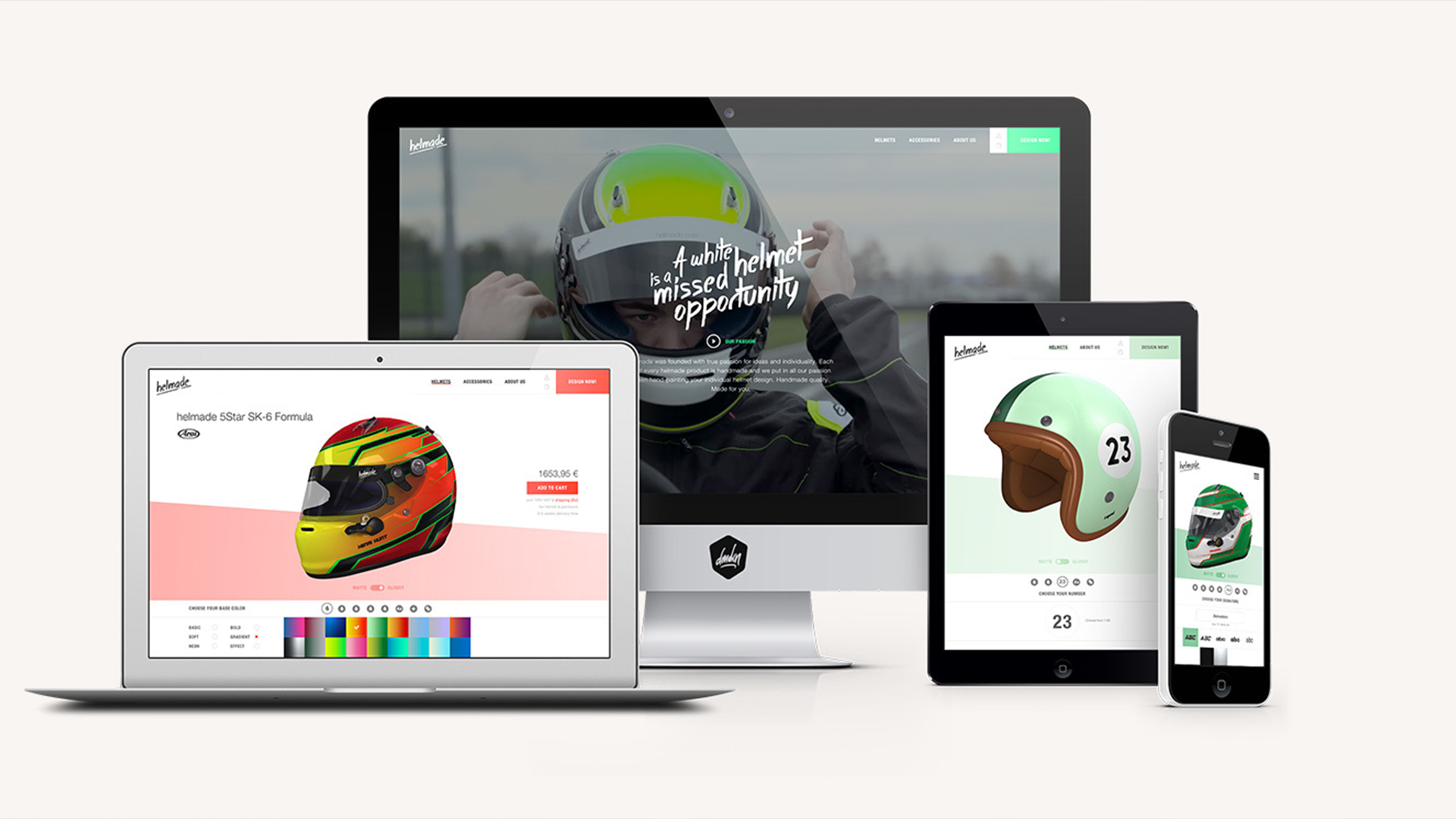 "A white helmet is a missed opportunity" - for helmade, we developed the digital brand experience and a web tool for product configuration, bringing this statement to life. Learn more
Possibilities Of Implementation: App Experiences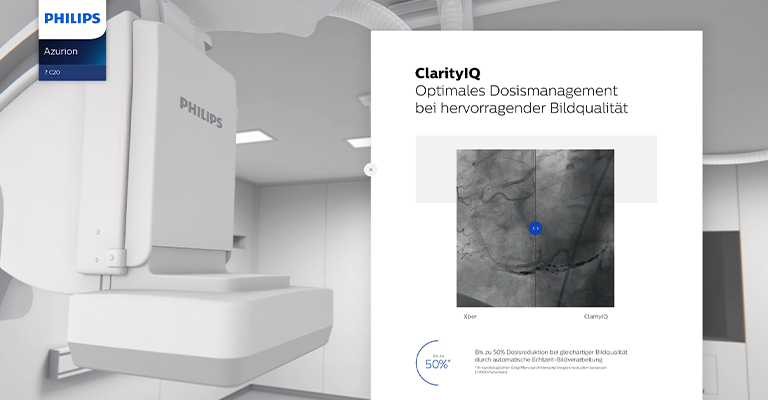 If you have a limited number of attendees and need a more immersive (custom) setup, app experiences can be the way to go in regards to e-learning and simulation.
Dedicated app experiences are able to push e-learning and simulation scenarios to the next level. Running on predetermined hardware like an iPad Pro or a well spec'd laptop, these experiences – operating in a game engine – can be more realistic and immersive than any website. Your possibilities to use and provide apps are manifold: users can download the app on their own (compatible) devices or use hardware provided by your company to immerse themselves into courses and simulations. Even shipping a number of devices to the users for a given time or putting it on a huge touchscreen at your offices is no big deal.
Philipps - 3D Product Experience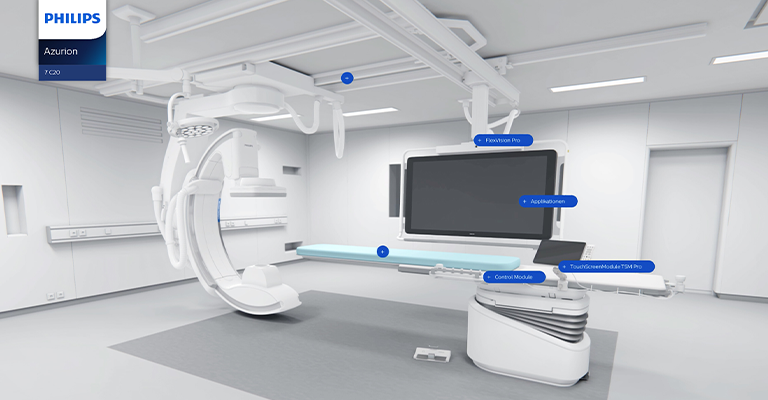 For Philips Germany, we developed an explorative 3D product experience to introduce an innovative medical technology system. We designed a digital installation that brings all central product features to life via its touch screen. The standalone terminal supports consultancy and sales around the complex product. Learn more
Tesa - Collaborative Engineering Tool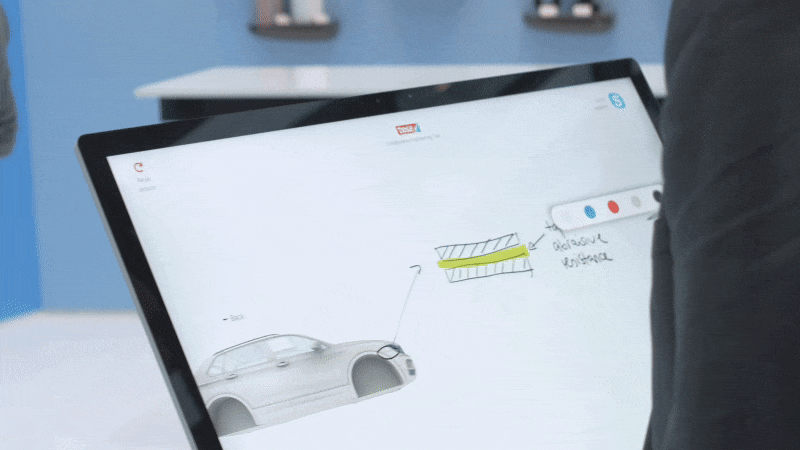 By developing adhesive tape solutions for the automotive industry, tesa meets the needs of demanding complex clients in a rapidly changing scientific and technological environment. To enhance the research and innovation process, Demodern designed a product development and sales tool that offers multiple entry points to consult, configure, and co-create a first-of-its-kind adhesive solution. Learn more
Possibilities Of Implementation: AR/VR Experiences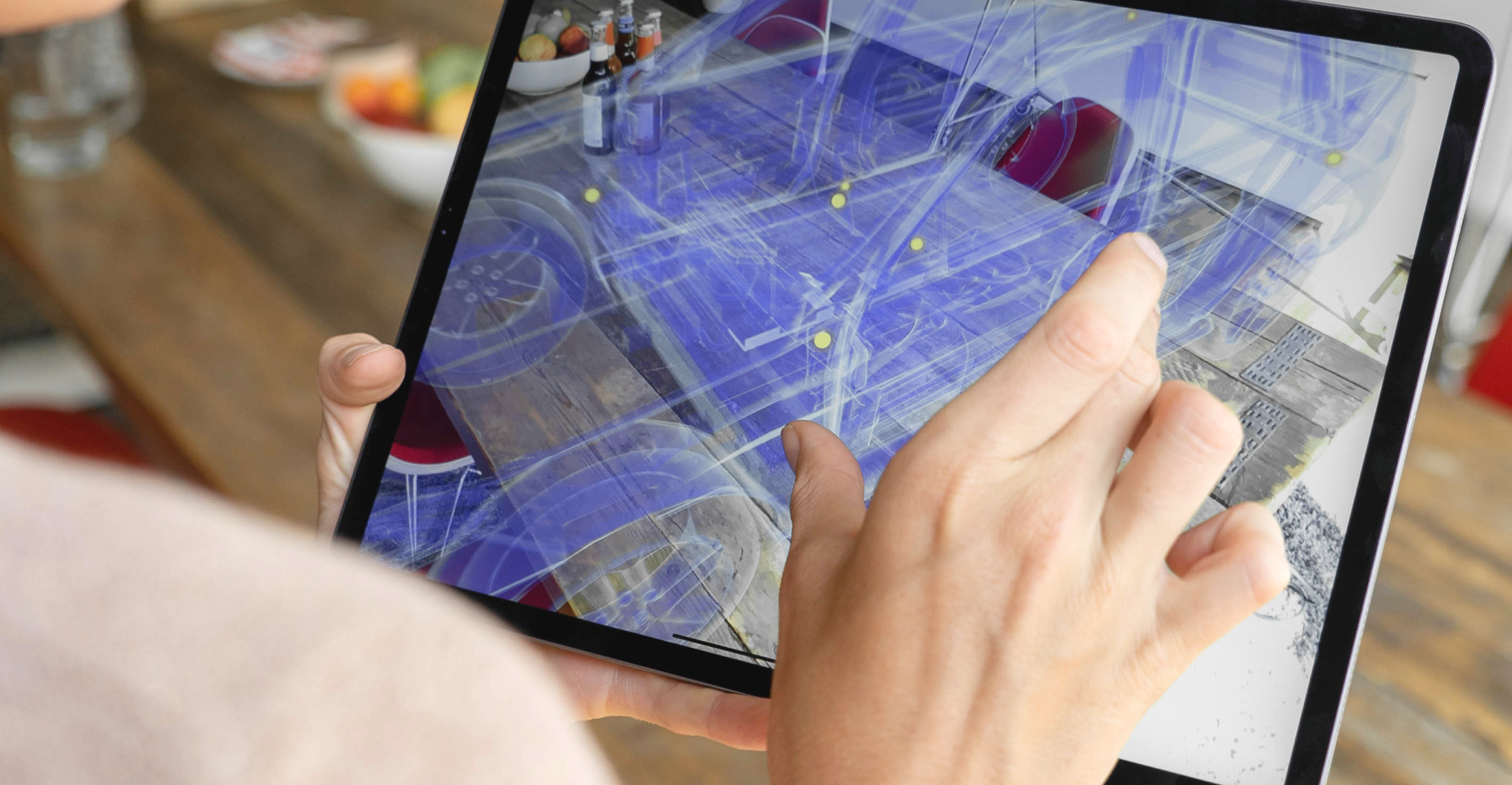 Augmented and virtual reality experiences offer the highest levels of immersive experiences. They are a great accelerator for learning results.
An AR or VR application is a perfect solution for training on machines and systems that are difficult to reach due to their size, availability or location. By adding the possibility to move around and interact with training objects, users get a better understanding of what's happening. In addition, VR offers hand and tool-tracking possibilities that help to immerse into the experience even further. Learning by literally doing. If desired even multi-user experiences can be created which enable collaborative training with instructors and students - even remotely across different locations. Oh, and by the way: AR and VR solutions don't have to be bulky and hard to set up: current generation iPad (Pros) and VR headsets like the Oculus Quest are easy to ship, set-up and use – at low acquisition costs.
WITOL® - AR Automotive Exploration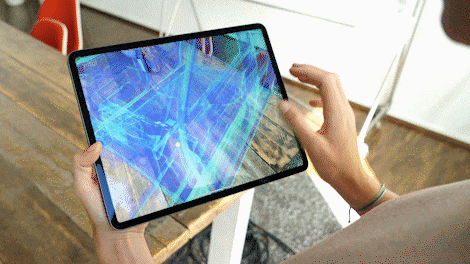 In partnership with WITOL® we developed their first Augmented Reality application. We used Apple's ARKit 2 for staging the diverse use of their innovative fastening system, 'Witols', at trade fairs. The Witols are utilised in the assembly process of vehicles worldwide yet due to their small scale they generally go unseen — until now. Learn more
AR Build Assist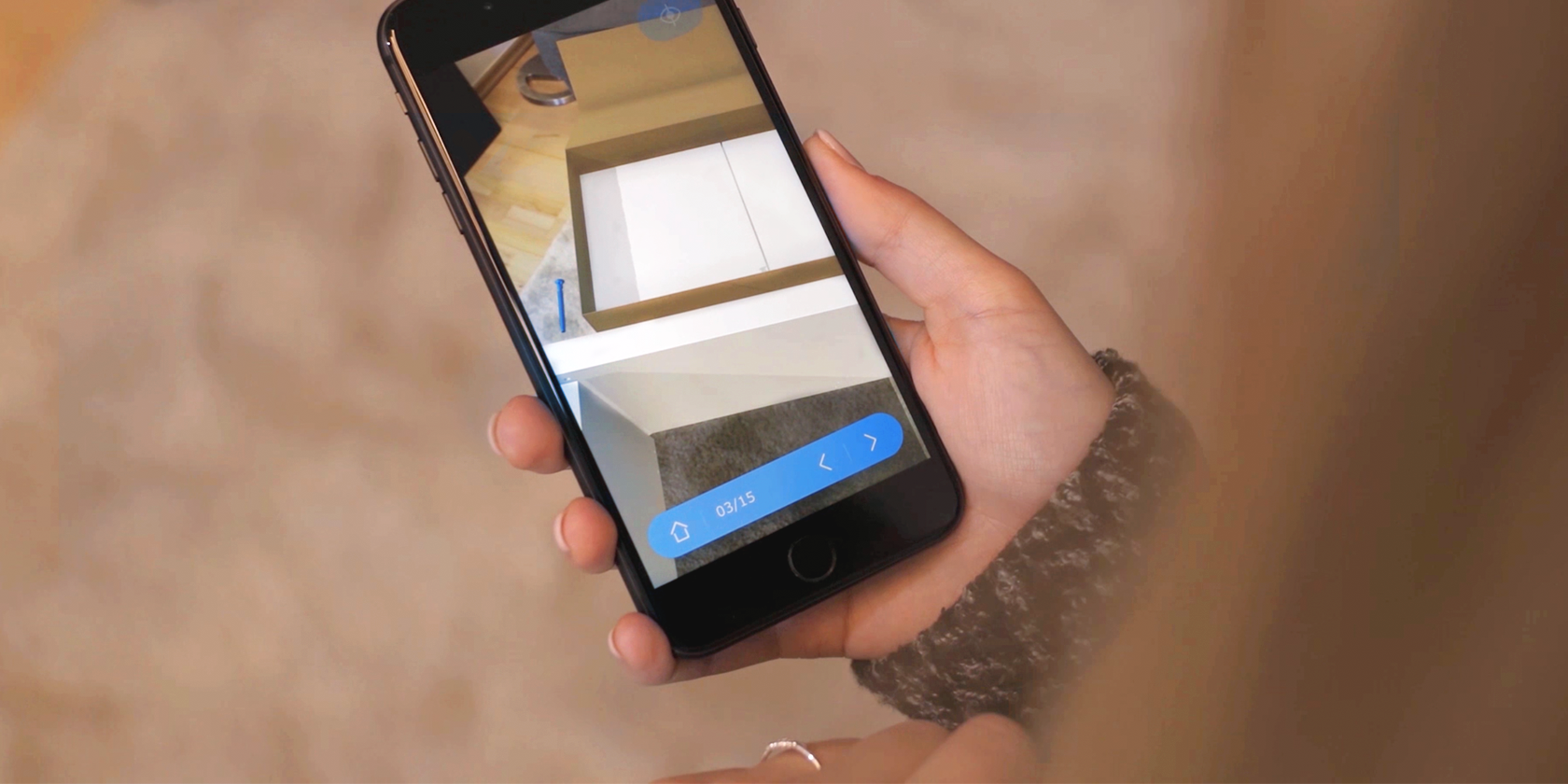 AR Build Assist is a case study developed in our lab to make product building clear, comfortable, and collaborative. Augmented Reality redefines classic instruction manuals—becoming an enabler for successful furniture assembly. Learn more
Dräger - Offshore Rig VR Experience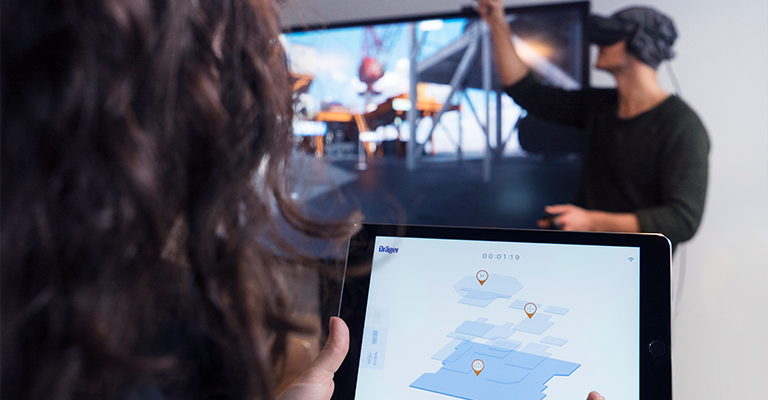 Dräger is an international leader in the fields of high profile safety technology. Together with the Dräger organization, we teamed up to shape an engaging virtual reality experience around a selection of their safety products. Learn more
Mazda - Virtual Reality Car Configurator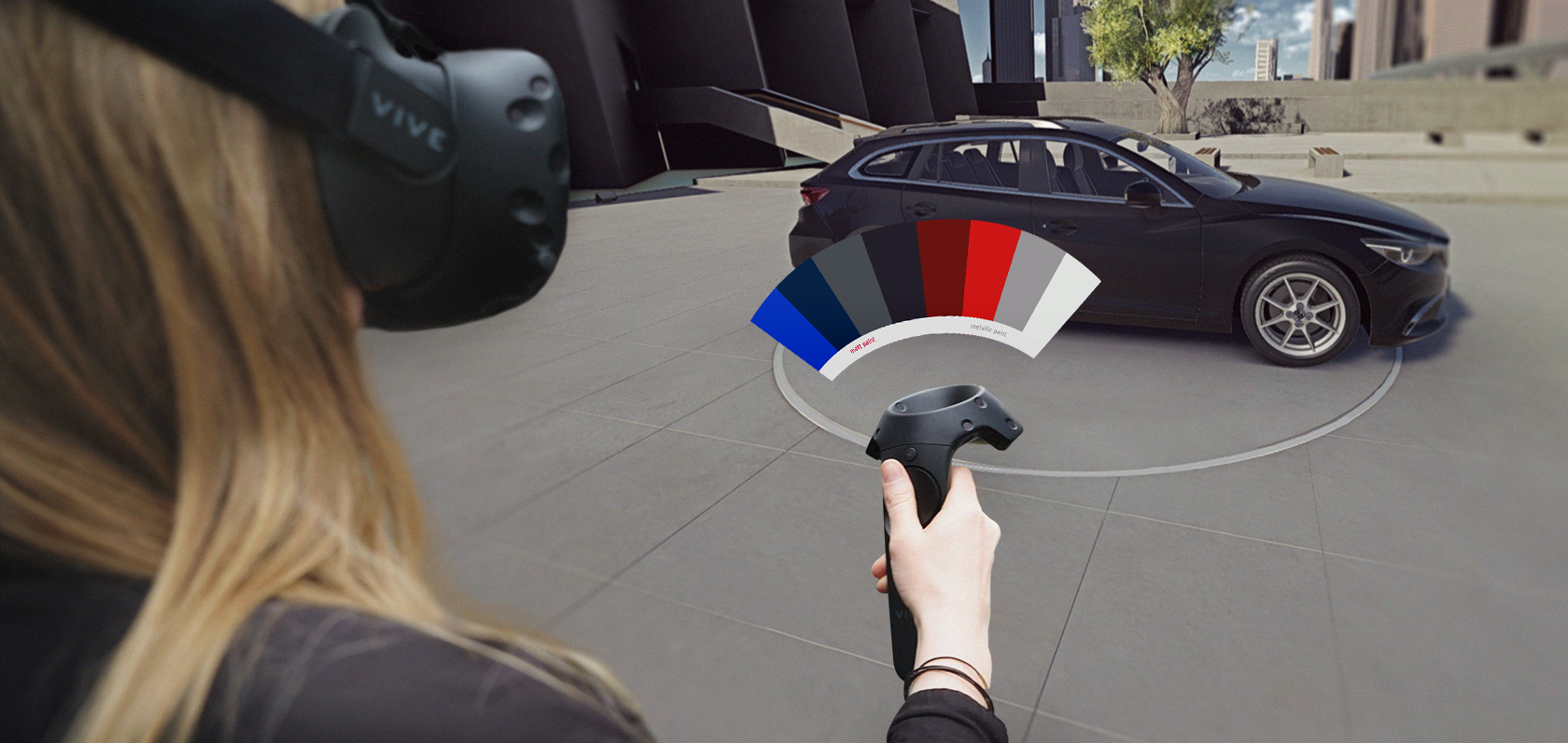 A new generation of In-Store configuration allows making products explorable in a new dimension. To show off how well a configurator can be ported to Virtual Reality, we created an intuitive car configurator experience for Mazda. Learn more
Process & Development
Every solution is developed to fit perfectly with your individual requirements. The bandwidth ranges from web-based applications to highly individualized virtual reality simulations.

Defining a vision
After building the foundation and proper understanding within the research phase, we will define a clear vision of a seamless user centered learning experience. The aim is to educate, engage and immerse our clients target groups.
Customer Journey
We offer a unique and connected experience. To identify the best touch points and technologies we need to align with all relevant stakeholders and the brand strategy.
Tell your story
It's more than creating a platform: We guide and consult our clients to create a unique brand experience and transport the educational contents into this very custom environment, considering both audio and visual impulses, connecting all senses.
From interactive 3D-models and personalized virtual training sessions to AR/VR simulations - since we offer custom solutions, the development process can be shaped to fit your individual needs. Simply get in touch.