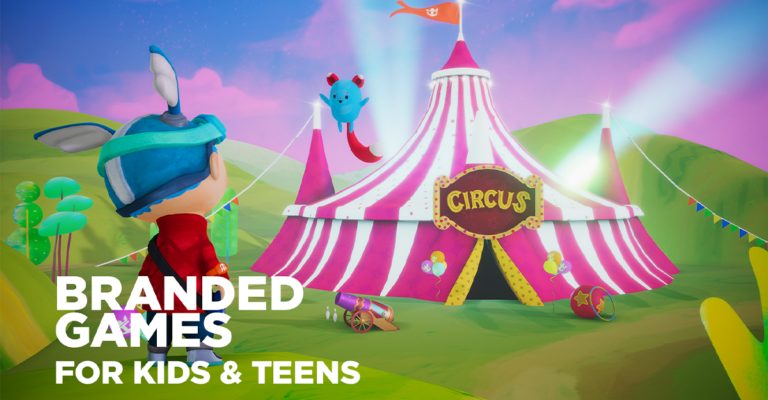 Marissa on 4/14/2020
Entertain Your Audience: Branded Games
As our desire for experiences will only grow, brands are more in demand than ever to develop a real added value for their target group at home. Imagine: Kids & teens spend their time at home with a game that connects them with their friends and is hosted by your brand.

Create real value and combine edutainment with fun and storytelling, which adapts your products or brand. Our creative team will accompany the narrative, our consultants the strategic development for building a custom environment, game logic, and infrastructure.

A little inspiration and a prime example for brand + game + edutainment: Dumb Ways to Die - a safety campaign McCann created for Metro Trains Melbourne, Australia. Great idea and execution!
And how important or better how much value games have for brands - especially right now - shows an article of the New York Times pretty good: https://www.nytimes.com/interactive/2020/04/11/business/economy/coronavirus-us-economy-spending.html
Why Branded Games?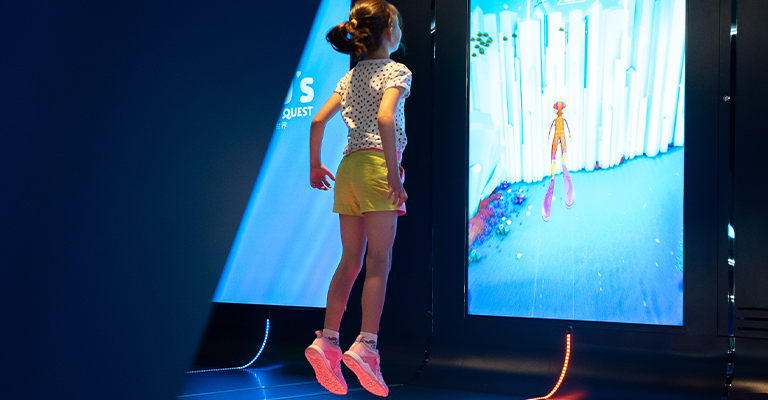 Time to connect with the brand
Kids & teens are right now urgently looking for entertainment and how to connect with their community.

Real Value / Good Cause
Combine entertainment with service or education to create real value, which everyone appreciates.

Standout / Stay In Mind
Create something outstanding - atypical times request brave and strong communication.

Wider International Exposure & Reach
Reach out to a more global audience with your exclusive content

Easier Connection - Customer Analytics
Track customer behavior for future optimization of customer experience and lead generation.
Process & Development
Since we offer a custom solution, the development process can be shaped to fit your individual needs. But as we mainly consider a browser-based 3D environment, because of the cool and catchy fun part, we often work with WebGL.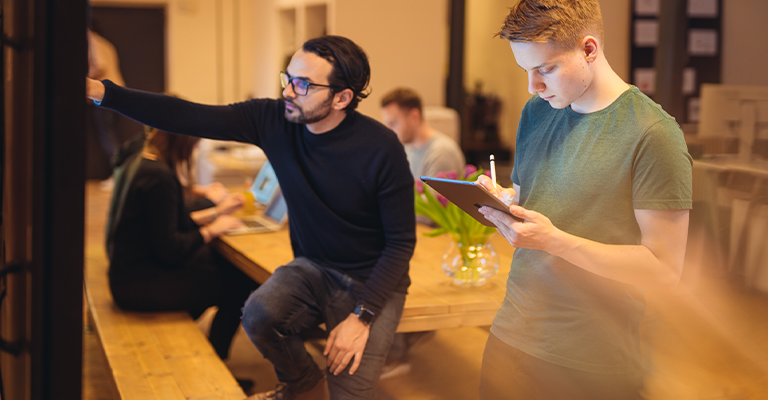 Ideation / Screening Data
A first ideation phase based on the existing content and concept, will be the base for the further process direction. First iterative definition of requirements and features.
Intuitive Design
Either we adapt an existing game and create the UX for a virtual version, or we design and concept everything from scratch - our designers will create your branded online platform with a huge focus on Joy-of-use. Arcade style or high-realistic real-time 3D worlds.
Content Strategy
We will advise you on content strategy definition, including feature definition, and consider logical and practical asset and channel management.
Implementation Tech
Within an iterative process, we define necessary APIs to your existing infrastructure and add. services. High flexibility due to custom development and real-time environment, e.g. on WebGL basis.
Data Tracking
Enhanced tracking makes it easy to target your customer and provide relevant content.

Examples - Web / Conversational Interfaces / AR
Different styles and technologies, virtual character design and animation in 3D. We develop games for all kinds of technologies and create brand ambassadors that interact with you and your kids. Communication and the narrative come first, based on this we chose the ideal tech solution. Some examples? Voilà!
Nivi's World: AR Storytelling App for NIVEA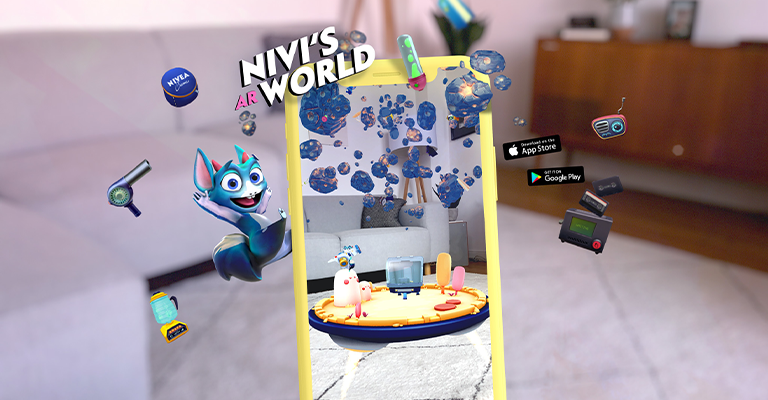 Nivi's World is a benchmark interactive augmented reality (AR) storytelling app for kids and their parents we built together with NIVEA. One that uses AR technology to bring families together, in the real world. The resulting branded game follows Nivi, the plucky little space explorer who has crash-landed on planet earth. Uniting parents and kids on a mission to help it make its way home. Learn more
Woozle Goozle - App with Voice Control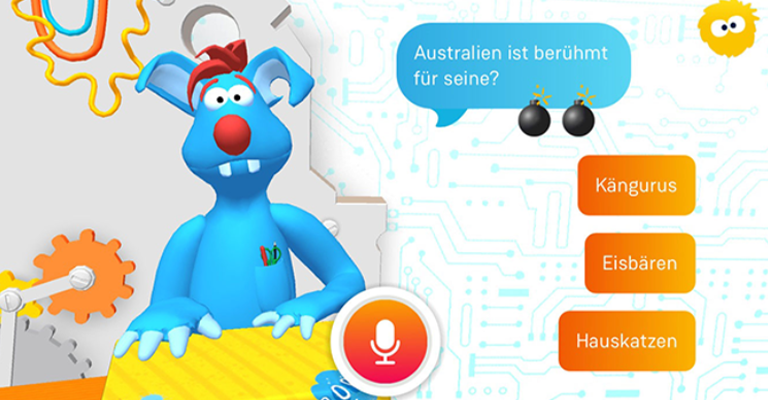 On tablet and smartphone, we provide a space where kids can cultivate a conversational friendship with the children's TV inventor. Kids gain knowledge available from the TV series to ultimately become Inventors themselves. Learn more
Character Creation for Deutsche Telekom
We modeled Telekom employees in Cinema 4D with additive layers of dynamic attributes related to the service themes: competence, speed, know-how, and personality. The 81 possible variants determined by visitors' decision making resulted in highly individual configurations ranging from a tech guru with a leather frock to a rock star with a jetpack — all featuring unique facial expressions and iconic poses. A perfect example of an excellent branded character design. Learn more
Lotta – Games for all weathers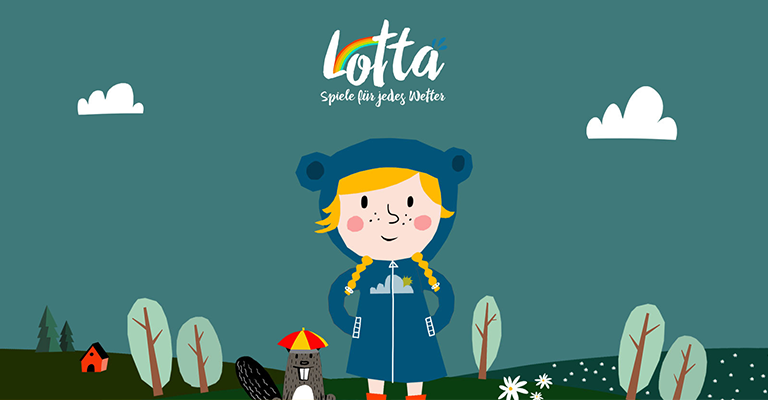 How do you explain to your children that they have to dress according to the weather? We developed an Android and iOS solution for tablets, in which children can learn about the weather through play. Please allow us to introduce Lotta. Learn more

Arizona Rattlesnake - Augmented Reality Race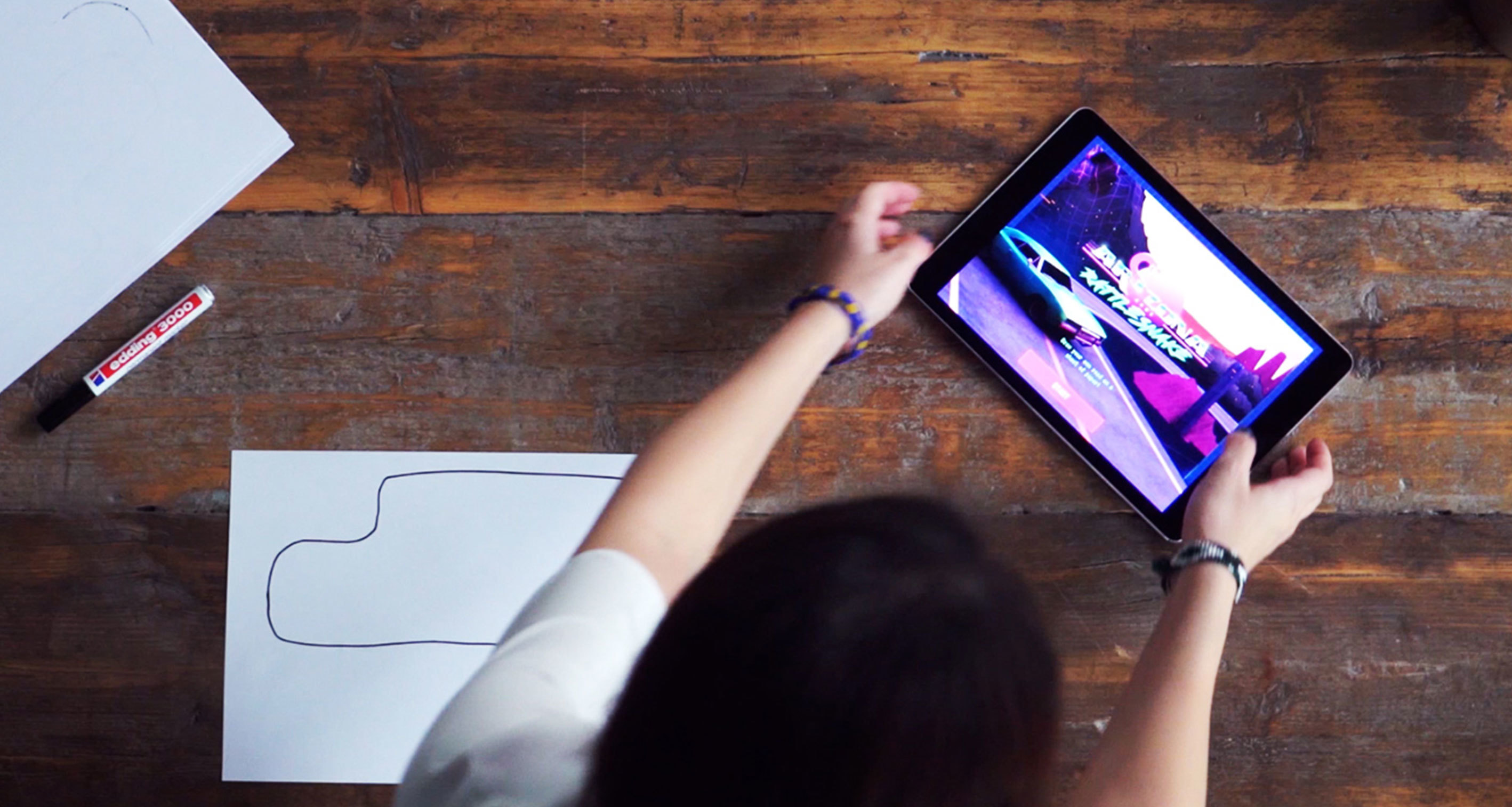 Arizona Rattlesnake is an Augmented Reality Game we created in our lab. The core idea was that a user can draw his own individual racing track on a common sheet of paper and bring it to live using Augmented-Reality. Learn more
Stand out from the rest with something unique! What that will be? Let's figure it out.