Super RTL
Woozle Goozle App with Voice Control
Say Hello to Woozle Goozle. On tablet and smartphone, we provide a space where kids can cultivate a conversational friendship with the children's TV inventor. Kids gain knowledge available from the TV series to ultimately become Inventors themselves. The result is a living Woozle Goozle that talks and listens to his young fans, backed by a vast and updateable video library, all controllable by voice.
Dialogue – the most natural way of interaction
To cater to a young audience with various reading or writing skills, our playful concept allows children to speak to Woozle directly. From this, kids not only are able to navigate to their favorite topics from the show, but learn to use new voice commands and more child-friendly gestures like swiping and shaking the device. This enabled a unique learning environment for the child, giving them the ability to learn and explore on their own, providing a needed sense of autonomy.
A custom dataset ensures the intelligent conversation flow
In order to bring a digital Woozle to life, we had to custom create our own dialogue database. The content spoken by children is compared with this database, containing approximately 1250 unique keywords. To create a proper and seemingly original response from Woozle, we setup a library with over 650 specifically animated sequences of Woozle, combined with the hand puppets original voice, Martin Reindl.
From a hand puppet to a 3D character: The Digital Transformation
As we crafted a digital Woozle, we took great care to present the character unaltered and authentic. Working closely with the team of actors and writers of the show, we were able to gain a deep insight into the character's history and bring the virtual representation to life.
Unique 3D modelling: Staying true to the essence of Woozle
The 3D modelling of the character was created in Maya. Animations, gestures and poses were made in Akeytsu. The proportions and animations carefully imitate the movements and mannerisms of the hand puppet, so the kids can recognize him even in his digital form.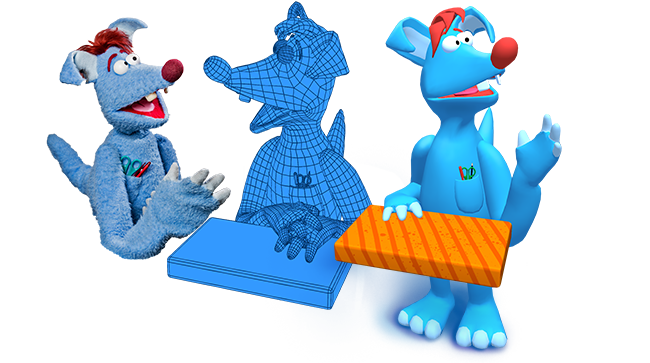 Bringing it all together. Good performance on all devices
UI components of the application as well as the video logic and the control of the application flow were developed in React Native. A Unity view enabled us to create a virtual environment for the character and insert animated scenes. We designed a furless character and custom shaders to use the LightWeight Render Pipeline for a rendering quality that is tuned for various device performances.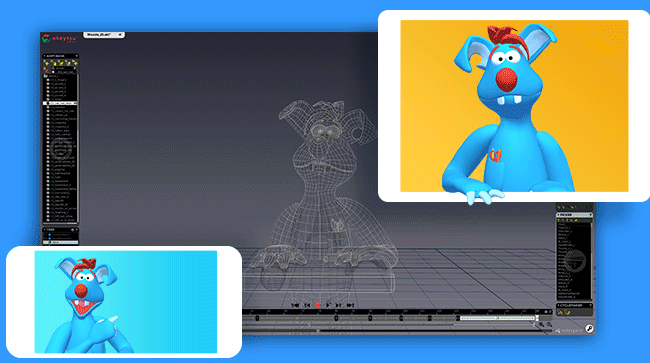 Providing a seamless conversation
To ensure Woozle could properly communicate with his fans, our development team wrote a custom speech recognition module. The native iOS and Android libraries were used to convert speech to text. The resulting "text strings" are matched against a data set from which we can deduce which videos, jokes, songs and reactions can be played by Woozle as an answer.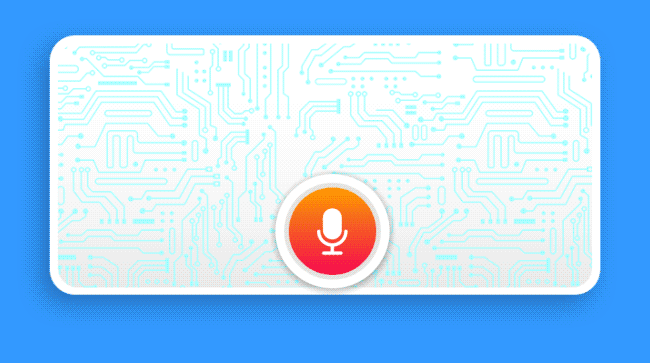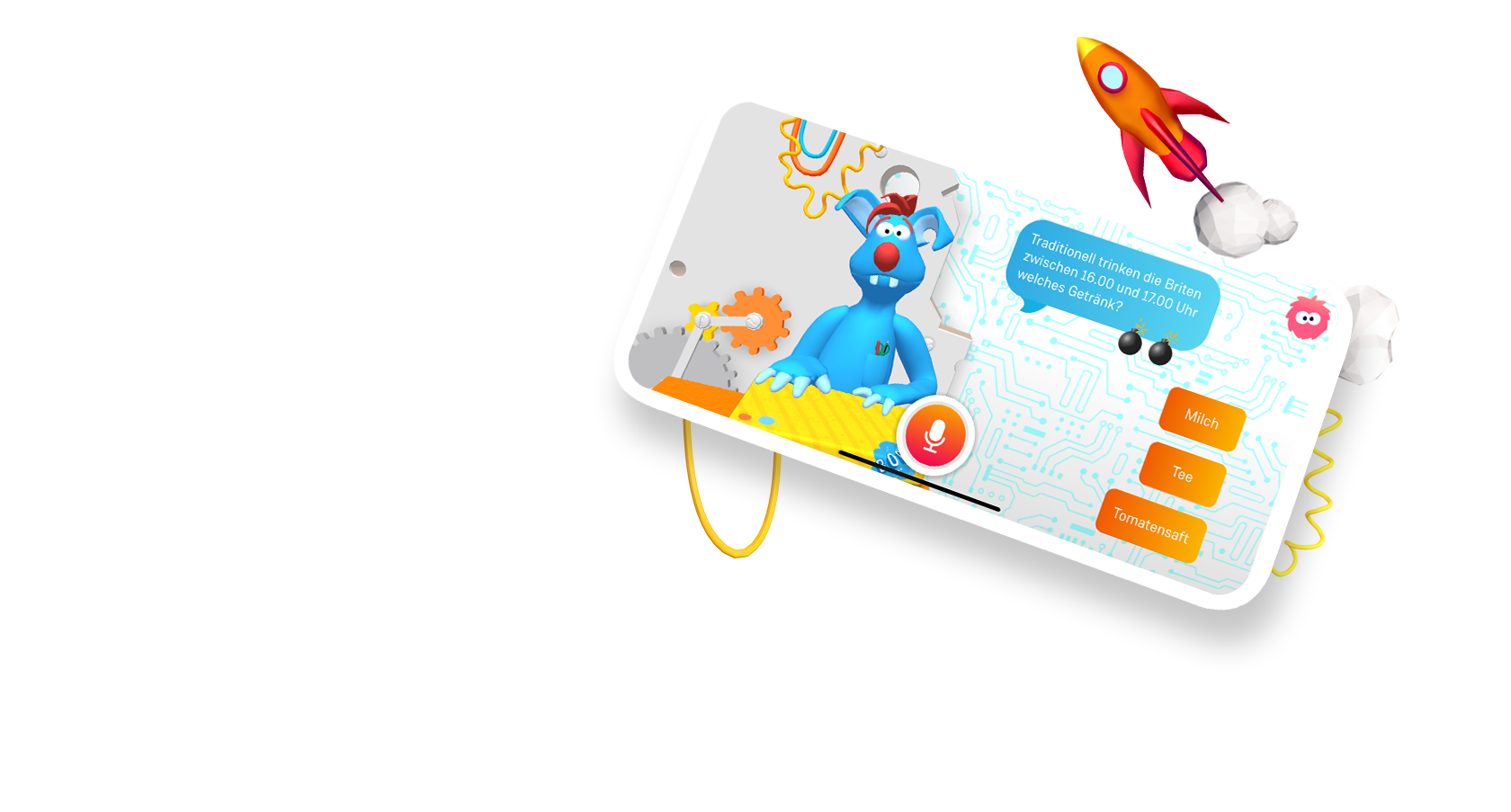 Our takeaway
As we embarked on the development of this experience, we understood that kids have a wide range of needs and abilities. This pushed us to hone our interactions into new and exciting alternatives. Testing with real users confirmed that a child's approach to technology was much more intuitive and unfettered. With love down to the smallest detail, we have created an intelligent, adaptable platform that offers children a uniquely educational and autonomously controllable experience.