Wetter.de
Lotta – Games for all weathers
As soon as winter sets in, we dig out our mothballed knitwear from the back of our wardrobes and get ready to face the cold. After all, who wants to freeze? But our little angels often see it very differently. Trying to get them to wrap up warm when it's bitterly cold outside isn't an easy task. How do you explain to your child that they have to dress according to the weather? We allowed ourselves to be judged by the toughest jury under the sun – children. Together with our client Wetter.de, we developed an Android and iOS solution for tablets, in which children can learn about the weather through play. Please allow us to introduce Lotta.
Experiencing the elements in a playful way
If you hear words such as 'thermal', you're likely to feel like you've been transported back to your year-9 physics lesson. Definitely not something that will grab the attention of three-year-olds. With Lotta we created a hero who masters weather situations together with the children, while helping them to understand in the process.
Together with her friend, the beaver, she accompanies children aged between two and five years old through a specially developed landscape with seven different weather situations: sun, rain, clouds, storm, snow, fog and wind. For every type of weather there is an individual game waiting to be discovered.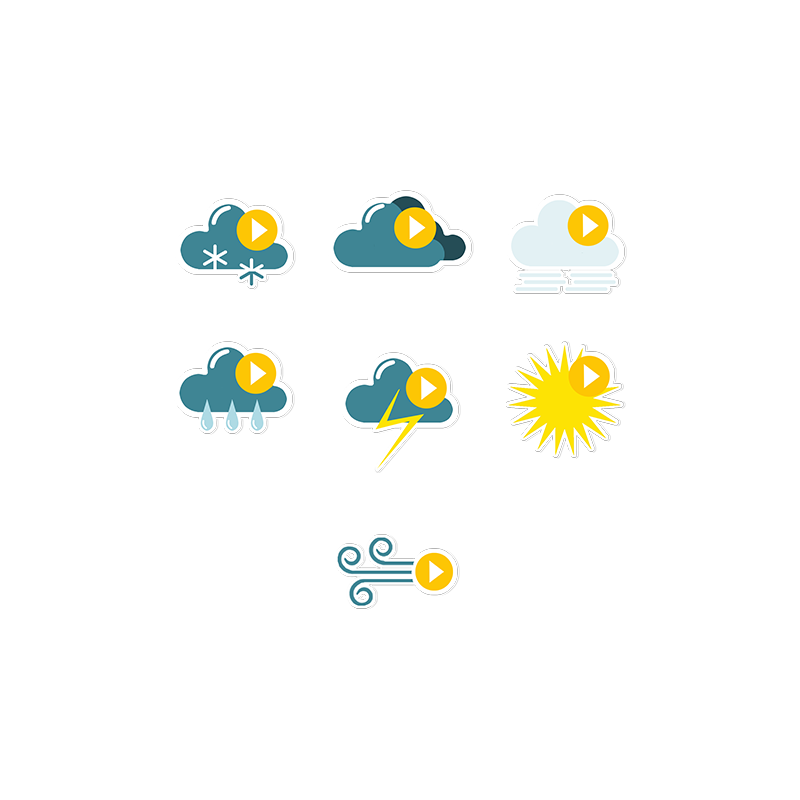 Lightning can be frightening: if you see a flash, make sure you dash!
Every game follows an individual concept. You have to choose the right shoes if you want to splash around in puddles when it's raining. Or you need gloves if you want to build a snowman. But it's not only the clothing that plays a role: the educational approach of the game also teaches children what makes different weather conditions unique. For example, when there's a storm you should quickly find a safe place to shelter. And when it's foggy you should look more carefully so you can spot the animals in the forest. And if you don't know what to do, the beaver will give you a helping hand with a witty rhyme.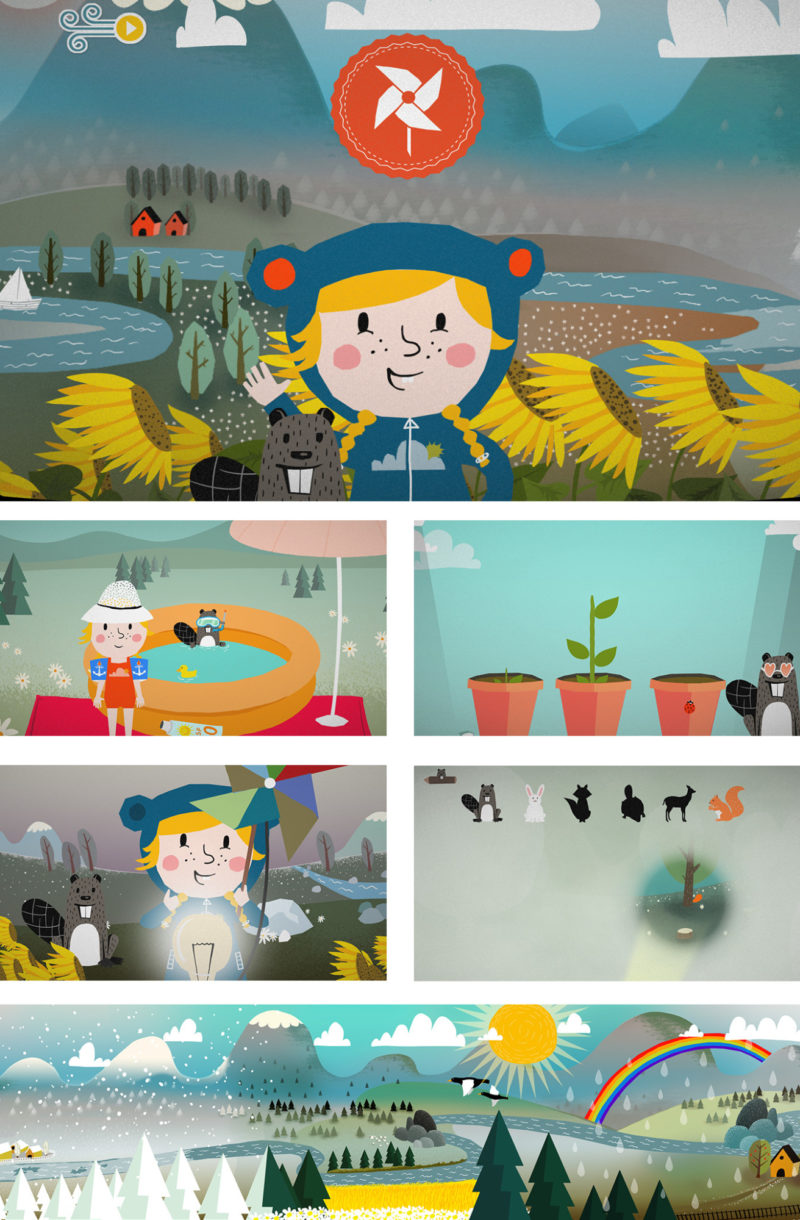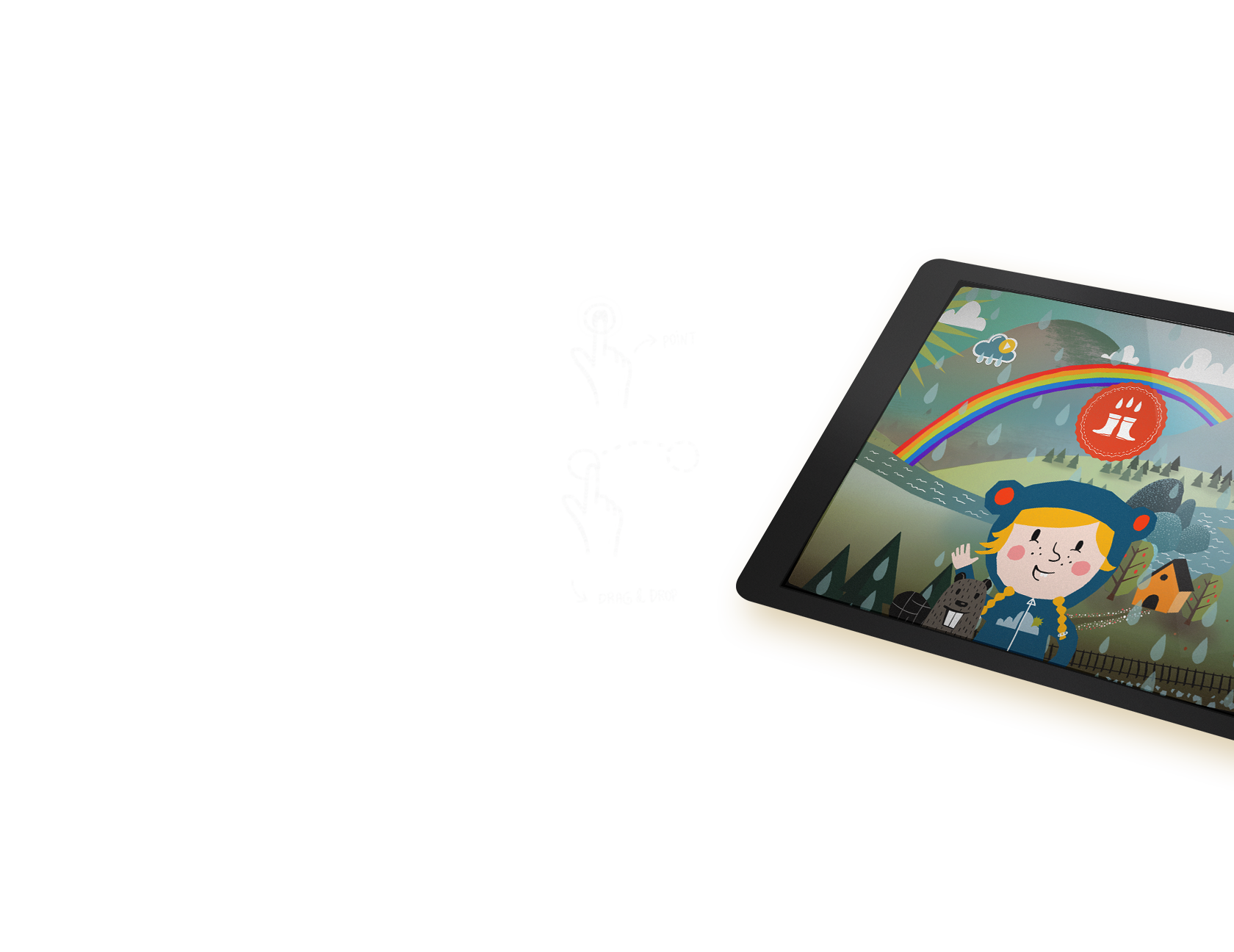 The explanation videos: When rain turns into snow
Had enough of playing? The app also offers an animated video for every weather situation. In just a few seconds and in a child-appropriate way, it explains how the weather phenomenon occurs. The animations depict the contexts in a simplified manner.
Illustration & sound design with an intuitive awareness
The app's characters and illustrations have been coordinated to one another with a great deal of intuition and sensitivity. The sound design has also been gradually adjusted in order to achieve the right amount and optimum interplay of sound and imagery. We made sure to use soft colours and a soft sound experience so the young target group isn't inundated with stimuli.
Wetter.de
Lotta – Games for all weathers
Illustrationen

Mimi Welldirty

Unity Development

ImagineOn