Montblanc
Augmented Paper Hub App
For the traditional, luxury brand Montblanc, we were responsible for the concept development and design of an app that digitises, files and manages handwritten notes, sketches and doodles.
Analogue goes digital
In close cooperation with Montblanc, we developed the smartphone and tablet app for the Montblanc Augmented Paper on the basis of a tried-and-tested handwriting recognition technology. Handwritten notes are digitised at the touch of a button and can be saved and further processed in the app.
Intuitive use in both worlds
As well as the digitisation of handwriting and its export as a text or image file, digital notes can also be created directly on the smartphone or tablet. Digital and analogue notes can be combined, categorised via tags or summarised into groups.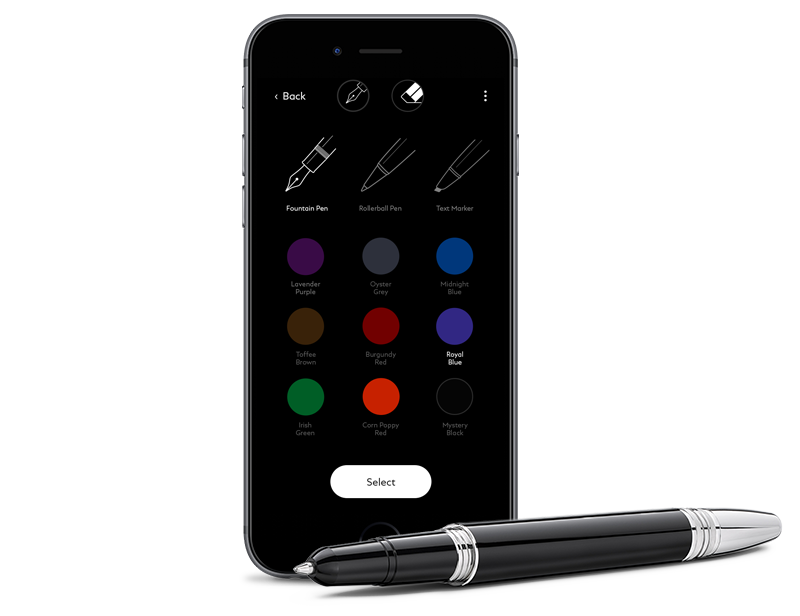 Digital transformation as the concept core
The Montblanc Augmented Paper appeals to a discerning target group, simplifies everyday tasks and eliminates the need for complicated workarounds like scanning or transcribing. Up to 100 individual pages are automatically cached in the device and can be transferred later on. The user learns about all the app's processes, as well as its configuration and storage functions, from the simple onboarding and intuitive user experience. 
Features, Features, Features
The app's features are consistently aimed at the needs of the target group: a chronological view sorted by creation/modification date provides a structural overview. Preview images and the prominent search function make it easier to find individual transcripts, especially if the app is used intensively. A tag function makes it possible to individually structure the data and comprehensively systemise recurring subjects.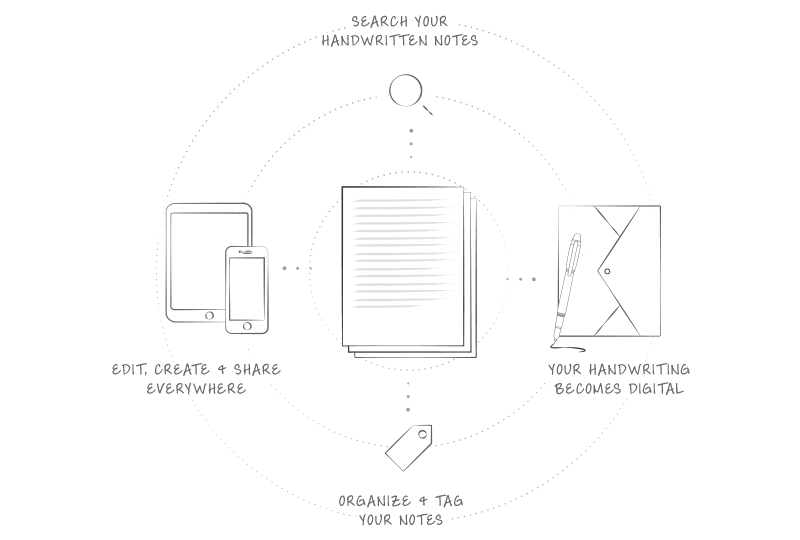 An app with premium aspirations
The elegant set consisting of a leather-bound lined notebook and Montblanc StarWalker ballpoint pen is referenced on the screen in a sophisticated, clear design. The two poles of white paper and black hardware run throughout the entire design. Analogue elements are referenced and also position Montblanc, with its handwritten brand essence, in a digital context.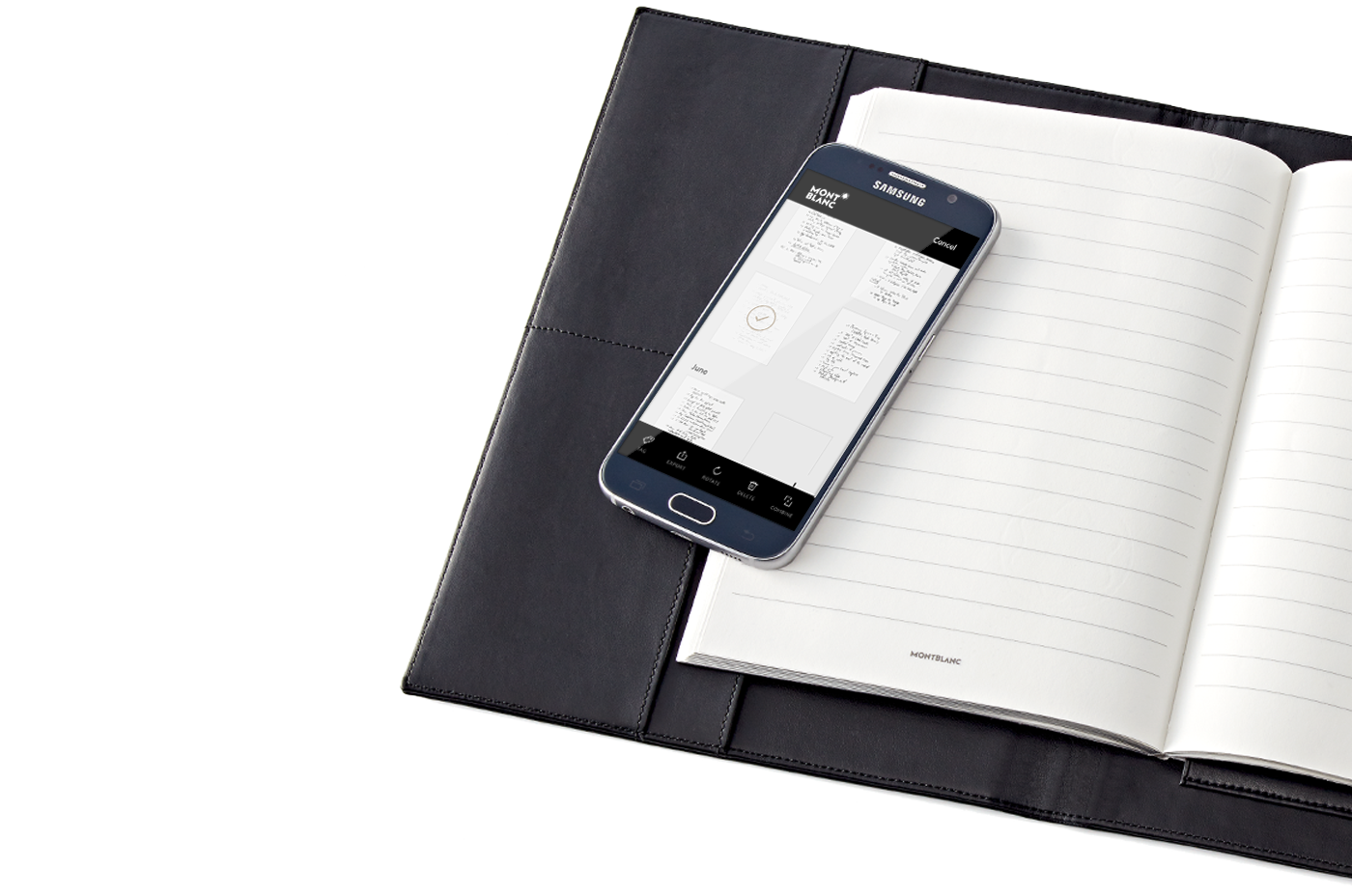 A focus on the luxury target group
As well as the clear user navigation and self-explanatory functions, the first impression and the simple device configuration also play a central role. After the welcome, animations in a minimalist design guide the user through the onboarding process. This can be accessed any time after the settings and visualises the benefits of using the Montblanc Augmented Paper.
Our kind of product idea
Our commitment to bringing together the analogue and digital worlds is accomplished here by the product itself. A particular challenge was to translate the target group-oriented product development into an intuitive and easy to understand app for latest phones and tablets. Our focus was on understanding and developing the varied digital use cases for a high-quality, analogue base product.
Montblanc
Augmented Paper Hub App