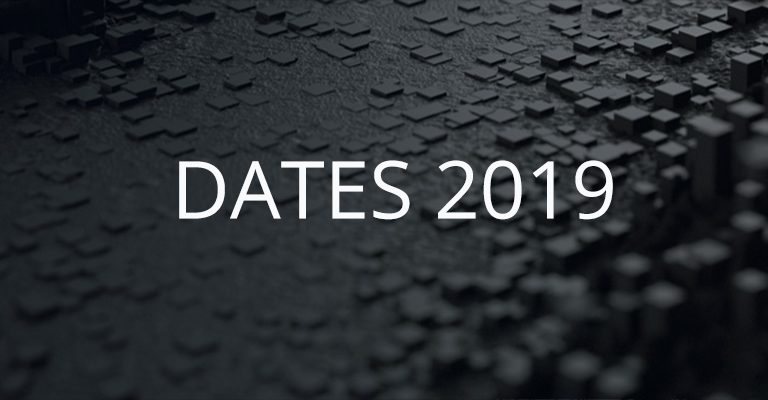 Claudia on 10/28/2019
DMDRN on tour: Meet us at conferences, trade shows & talks
In 2019 Demodern is again visiting or represented at numerous trade shows and congresses all over the world. In the talks and discussions, we provide insights of trends and current topics of the industry as well as of our current projects. So do not miss the chance to meet us at the various events for a round of story mapping and find out how we can push your experiences forward! Drop us a line to hi@demodern.de, if you want to meet us at some of the events or in our studios in Cologne, Hamburg or Frankfurt.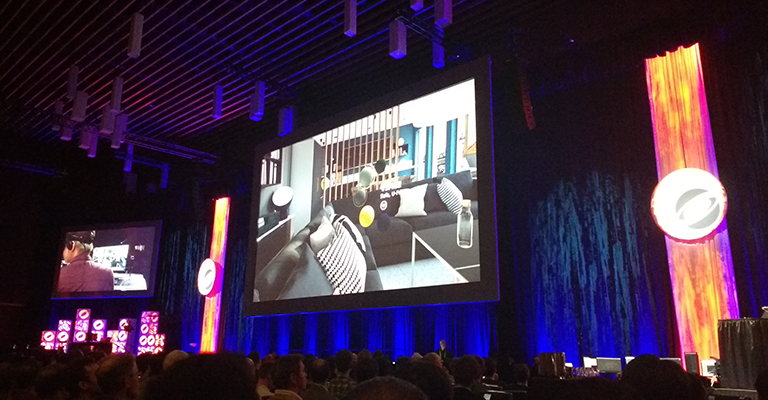 Coming Events
OCTOBER 2019
31. 10. - 03.11. 2019 KIKK Festival in Namur / Belgien

NOVEMBER 2019
NOV 5 - 8 Demodern Showroom in Cologne
Come by and meet us and our experts.

NOV 15th UPDATE 19 in Berlin
We are participating as an exhibitor. Meet us at our booth for a chat or try our experiences.

Nov 23-25 digitized.gr in Athen.
Alex is invited as a speaker.
26. - 27.11.2019 European Women in Tech Conference in Amsterdam
Hannah, our Director Interactive Storytelling is chairing a panel on future technologies.

DECEMBER 2019
----------------------------------------------------------------------------

Past Events

JANUARY 2019

January 8th - 11th CES in Las Vegas
What's next? Consumer electronics hot stuff.

14th - 21st January Internationale Möbelausstellung (IMM) in Cologne
The virtual showroom is becoming more and more relevant.

19th - 27th January DIE BOOT in Düsseldorf
Photorealistic visualizations and dimensional behavior in AR.
27th - 30th January ISM: The Future & Heart of Sweets & Snacks
Meet us at the FRITT booth.

FEBRUARY 2019
03rd - 06th February ISPO in Munich
Projection Mapping on moving objects. From the online configurator to the store.
03rd - 8th February Interaction in Seattle, WA
Reflecting on how technology and design are shaping the world moving forward by building bridges across cultures, disciplines and industries to reach shared goals.
05th - 08th February ISE in Amsterdam
Hunting for the lowest Pixelpitch and transparent OLED.
08. - 12. February Ambiente Frankfurt am Main
Award Show of the German Design Award.
14th - 16th February Tech Days in Hamburg
Our experience director Hannah talks about AR and supports the participants of the Workshops.
18th - 19th February FITC Amsterdam
It's Amsterdam. It's cool shit.
25th - 28th Februar MWC Barcelona
We show you what we understand of Micro Amusement Parks.

MARCH 2019
6th - 10th March ITB Berlin 2019 - The World's Leading Travel Trade Show
Come to the booth of Lufthansa Group and try our VR swing
18th - 21st March Advertising Week Europe in London
Meet us and our Experience Director Jason live

APRIL 2019

23rd – 24th April ADC Festival in Hamburg
Handshaking and shoulder tapping.
25th to 27th April OFFF Barcelona
We lOFFF it. Inspiration days

MAY 2019
16. - 18.05.2019 VIVATECH in Paris

The world's rendezvous for startups & leaders
27.-29.05.2019 RBEWC in Barcelona
Experience the retail revolution


JUNE 2019
13.-16.06.2019 Art Basel in Basel

18.-20.06.2019 Stage Set Scenery in Berlin


JULY 2019
14.07.2019 Fashion Tech in Berlin


AUGUST 2019

27.08. - 01.09. Great Eight Festival in Moscow
Festival of creative industries, where technological innovations, experiments and creative ideas are born at the intersection of advertising, design, cinema, fashion, music, television, video games. We target, first of all, the business community for inspiration, collaboration, networking and exchanging the best experiences.
30.08. // 11:30am - 11:50am Great Eight Festival
Kristian is talking about "The impact of interactive communication on a digital environment"

SEPTEMBER 2019
11. - 12.09. DMEXCO in Köln
Meet us for a small chitchat.
12.09.; 15 Uhr bis 15:45 Uhr DMEXCO in Köln
Come by and listen to Hannah, our Director Interactive Storytelling at the panel Emerging Technologies.

06. - 11.09. IFA Berlin

12. - 22.09. IAA in Frankfurt
18. - 21.09. Reeperbahn Festival Hamburg
Come by and try our VR swing. Swinging above the clouds of the Reeperbahn is amazing!
18.09. Specialist group for full-service digital agencies BVDW members at denkwerk
Jam session digital agencies & VR/AR among others with Kristian
19.09. IAAPA Expo Europe in Paris, France
If you'd like to meet us there drop us a line to hi@demodern.de

24.-26.09.19 Paris Retail Week in Paris