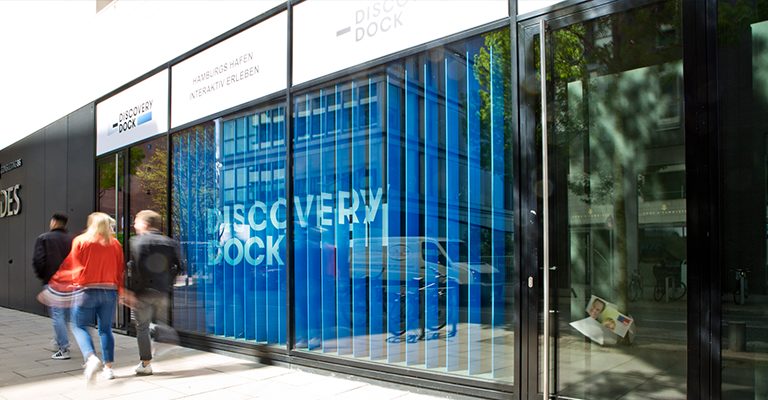 Claudia on 11/7/2019
Location marketing: How innovative technology brings cities and regions virtually to life
Regionality is the trend. It is therefore hardly surprising that city, location and regional marketing are also booming. Campaigns and actions to promote cultural, historical or architectural highlights and special features of a city or region seem increasingly digital, interactive and virtual. Our Managing Partner Alex describes the advantages and opportunities of attention-grabbing installations and mixed reality measures for location marketing in his guest article for new business.
The Discovery Dock in Hamburg
An interactive port model shows the real-time data of Hamburg's shipping traffic and the tides of the last 24 hours in time-lapse. With the help of flashlights equipped with motion sensors, visitors to the exhibition virtually support Hamburg customs in their search for smuggled goods. At the same time, they experience the hidden underwater world of the Elbe in a realistic 3D reconstruction - including animals that react to interactions in real-time. The crab snaps at the visitor's finger when he touches the screen glass for example. What sounds like science fiction is a prime example of modern location marketing. "Discovery Dock" is the name of the new, interactive permanent exhibition at the port of Hamburg. Various digital installations, including several AR and VR applications, playfully convey the multifaceted nature of the port on an adventure trail.

Location marketing: Immersion instead of "just" experience
Interactive installations, innovative terminals or mixed reality measures are regarded as the means of choice when it comes to making the history of a city or region a tangible experience. At the same time, background information, previously inaccessible content and facts can be transported in an exciting and entertaining way. Especially in the context of events or anniversaries, these types of technologies and applications are increasingly being used.
The city of Ulm, for example, relies on a VR application to bring the history and architecture of the Ulm cathedral and the city closer to tourists and locals in an innovative way: In a room specially rented for the 'Ulm-VR-Experience', visitors can take a bird's eye view of the building, which was under construction in 1890. Lying on a surface - the so-called Birdly - the user controls the VR flight simulator with his arms like wings. An integrated fan adjusts the airflow according to the airspeed, making the application even more realistic. VR technology not only shows what is already possible today but also how effective and relevant it is to other media. Such an immersive experience can hardly be achieved via other channels.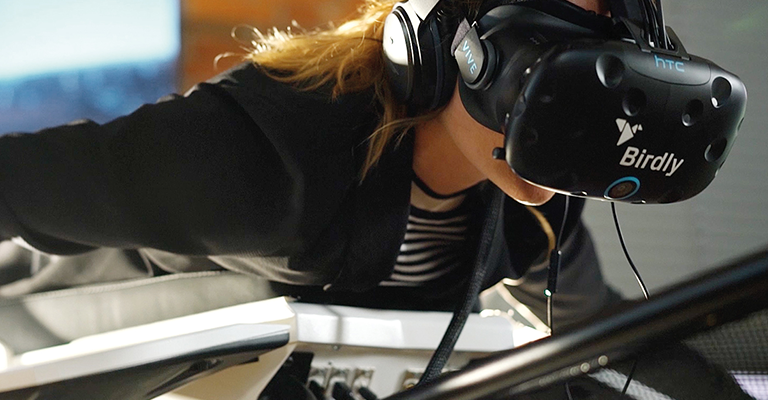 TimeRide Cologne, a VR application at Altermarkt in Cologne, is also a great example of the successful use of innovative technologies in the context of regional communication. With this VR experience, users take a tour through Cologne's Old Town during the imperial era in a replica of a historic tram - purely virtually, of course. Or the VR app "Nefertari: Journey to Eternity", which takes the user to one of the most detailed monuments of Egyptian culture. Thanks to a 3D scan, Queen Nefertari's burial chamber is even accessible and has photorealistic visual quality on a 1:1 scale.

Virtual participation in construction projects
Thanks to social media, young people today are increasingly better informed - also about what is happening and planned in their cities or communities. And they want to have a say, for example when it comes to important regional construction and urban development measures. Since virtual or augmented reality can be used in particular to visualize rooms and squares and to achieve effective and impressive stagings, these types of applications are particularly effective in construction projects or architectural interventions, for example in the street scene. What such a project looks like in practice is shown by an interactive installation from Swedish Lapland: an expanding iron ore mine forces part of an Arctic small town to move completely. A costly project that takes almost two decades. In order to share the drafts for the moving with the public in advance and to obtain their feedback, a Swedish consulting firm developed a virtually walk-in model of the city. In this way, citizens learn what their city will look like in the future and can interfere in the urban planning discussion.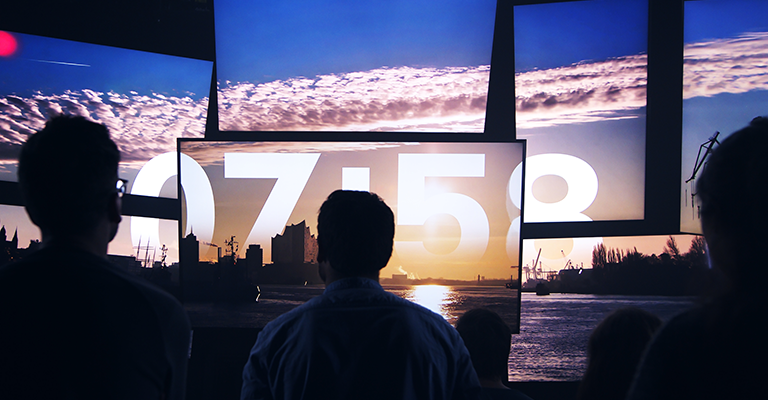 Technology meets storytelling
Whether and to what extent it makes sense to rely on innovative applications and concepts for location, city or regional marketing depends primarily on the usage scenario and the story to be told. Especially when it comes to creating effective experiences, immersive experiences or extraordinary stagings, mixed reality technologies are virtual without alternative. Because they enable users to have an extraordinary experience and to immerse themselves in facts and information that were previously conveyed in a rather static and therefore less entertaining way. In addition to the pure visualization of the event, storytelling within such applications is also essential so that the user becomes a playful or narrative part of the story. Following the gaming sector, it is thus possible to increase the entertainment value and duration of the user's stay in the application. And not only on-site: with the domestic use of VR hardware, for example, it will be possible in the future to virtually view a sight before the planned trip in order to then carry out the planning or bookings. Thanks to the rapid further development of new technologies, faster and graphically optimized hardware and mobile 5G data networks, the possibilities for virtual and interactive location and region marketing will be virtually unlimited in the future.