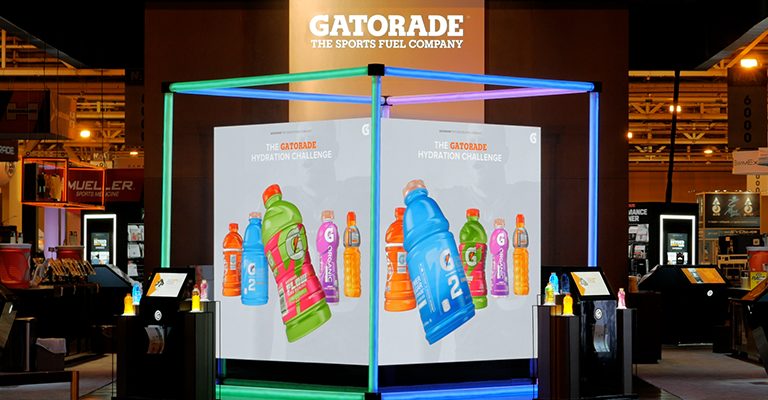 Claudia on 11/5/2018
The Latest & Greatest by Demodern: November Edition
More than a quarter has passed since our last update with extensive information about our projects and other news. That should change today. Whether new colleagues, new projects and one or the other award. In the last few weeks and months, so much has happened that we stop briefly for you (and us) and want to look back and figure out how much actually happened. And afterwards we will push things forward again...
GATORADE - Digital Brand Experience 2018
Gatorade Trade Shows, the third! Another successful year of shows with our partner Mirror Show Management for Gatorade. This year's focus was all about adding enhancements to the customer experience, through a few large scale interactive additions, to smaller UI and UX updates. We explored new avenues into user-generated content and some contextual mini-games to add a few more lighthearted elements, which culminated in our most successful set of exhibits with Gatorade yet.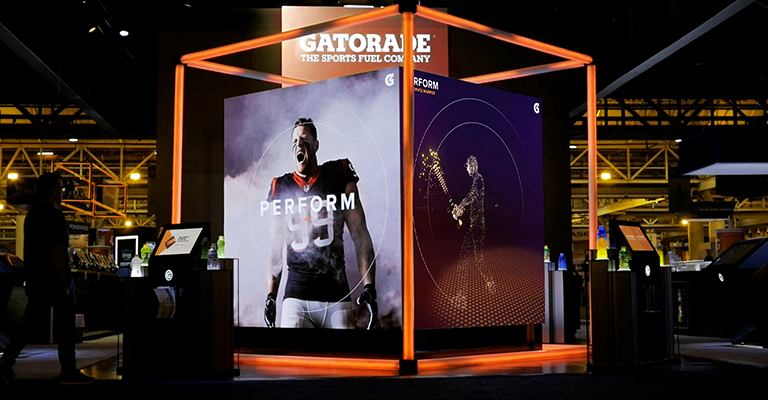 SMART - Highend 3D Car Configurator in WebGL
Looking for a new car? Implementing the new smart configurator, our aim was to build the most intuitive, visually compelling and performant car configurator there is. We delivered a high-class experience, creating the product in 3D and placing it at the very centre of the user journey.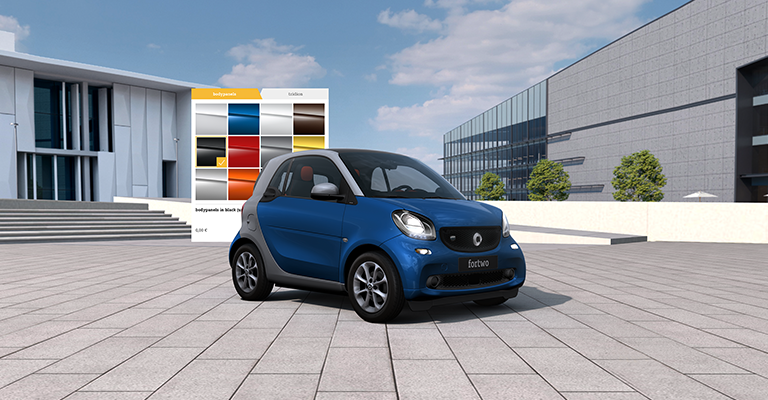 DEUTSCHE TELEKOM - Interactive Games for IFA Berlin
5G Race and the good old pinball as a digital experience: For Deutsche Telekom, we developed two interactive games to highlight two of their products during the international consumer electronics fair (IFA 2018), which took place in Berlin.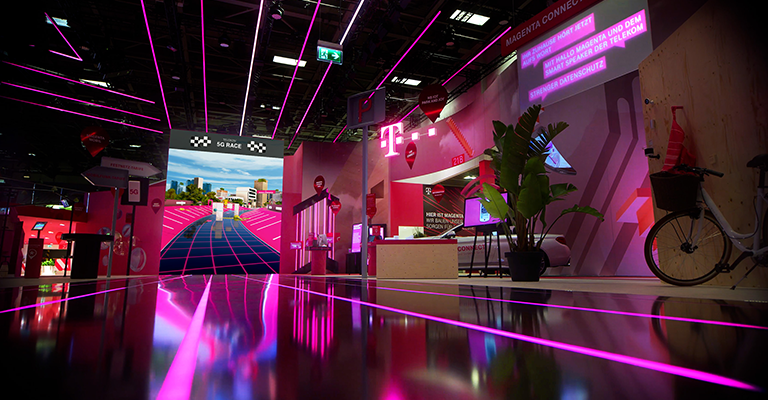 UJET - Redefining Urban Mobility
For the UJET electric scooter product launch we developed a new Mobility App for the modern commuter. The React Native solution delivers smart interactivity, one-of-a-kind private vehicle sharing and dedicated technical services as part of a high end connected lifestyle.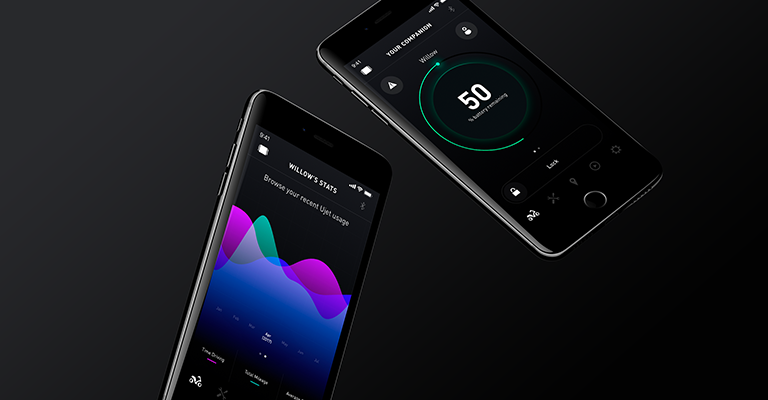 IKEA - Conversational Sleep Assistant
Looking crumpled every morning and waking up with a little pain in your back? Most probably you need a new mattress then... Our first Conversational Sleep Assistant we developed for IKEA Germany will help you to find the perfect one based on your needs and interests.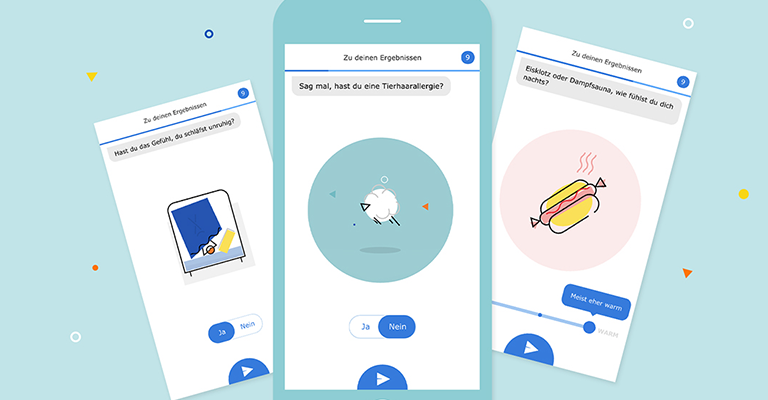 IM.PRINT - Audiovisual Art Experience
IM.PRINT is an audiovisual and immersive installation that overcomes the boundaries of the physical space. The art experience reveals the beauty of mankind and expresses the beholders inner self. With the spontaneous tap of a finger, each visitor dives into the heart of their identity.

PARADOR - Interactive Table for digital POS
We created a digital POS application for premium floor manufacturer Parador. The trick: customers can explore Parador's floors by placing product samples onto a table which then get recognised via RFID technology.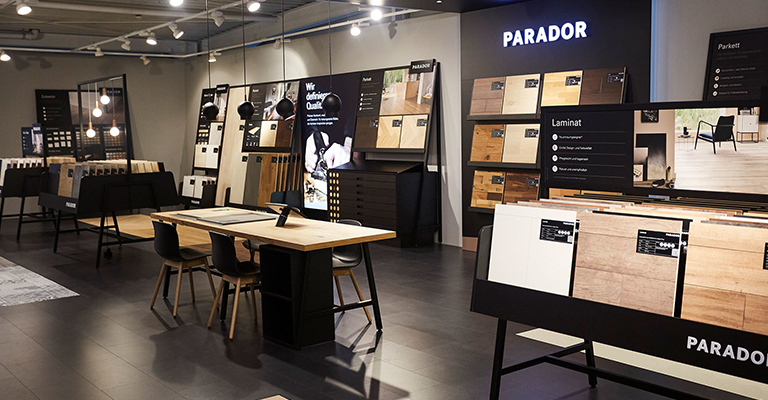 PETA "Eye To Eye" - Mobile VR Experience
For PETA we developed an unparalleled virtual reality experience that puts people face-to-face with a rabbit that's suffered cruelty. Our goal was to provide this unique experience beyond the live conversation during PETA's Truck Tour, making it available for everyone worldwide.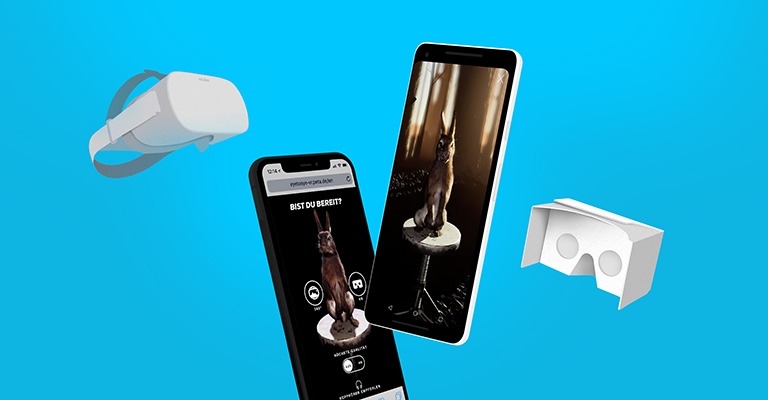 Storytelling Expertise - Please Welcome Jason & Hannah
We are strengthening our personnel: Hannah has joined our Hamburg office and Jason is supporting us in Cologne - both in the position as Experience Directors. Kristian and Alex, our managing partners, bring storytelling expertise to our locations in order to bolster existing 3D, digital and interactive activities with the best storytelling, strategy, creative and implementation services there is.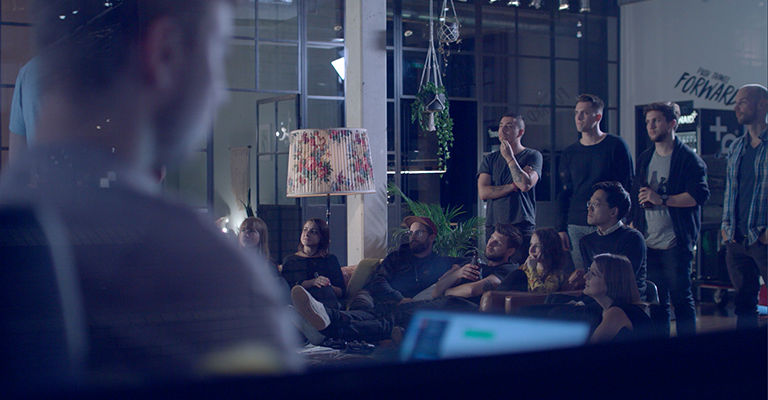 Let's Talk About Awards
Catch Us If You Can(nes) ... Also in the last few months we received recognition from juries or experts from all over the world. THANKS to all who supported us. And that comes from the bottom of our hearts.
FWA Of The Day
IM.PRINT - Audiovisual Art Experience
FWA of the Day August, 21st, 2018
Gatorade Digital Brand Experience
FWA of the Day October, 19th, 2018
Lovie Awards 2018
PETA Eye To Eye
Gold & People's Lovie in the category "Best Narrative Experience"
Bronze & People's Lovie in the category "Animation (Branded)"
Part of the gallerie "Lovie for Good"
smart Highend 3D Car Configurator in WebGL
Silver in the category "Websites, Web Services & Applications"
IKEA Immerse
Bronze & People's Lovie Winner in the category "Internet Video, Virtual Reality (Branded)"
w3 Awards 2018
smart Highend 3D Car Configurator in WebGL
Silver in the category "User Experience for Websites"
Silver in the category "Technical Achievement for Websites"
Red Dot Award - Communication Design
Virtual Reality Ulm Experience
IKEA Immerse
smart 3D WebGL Auto Konfigurator
IKEA Kallax 3D Regalkonfigurator
German Design Award
IM.PRINT - Audiovisual Art Experience
Special Mention in the category "Excellent Communications Design – Fair and Exhibitions"
Covestro Sample Lab
Special Mention in the category "Excellent Communications Design – Apps)"
AR Build Assist
Special Mention in the category "Excellent Communications Design – Apps"
Oceana - #StopOverfishing
Special Mention in the category "Excellent Communications Design – Web"
We say thanks an see you soon!