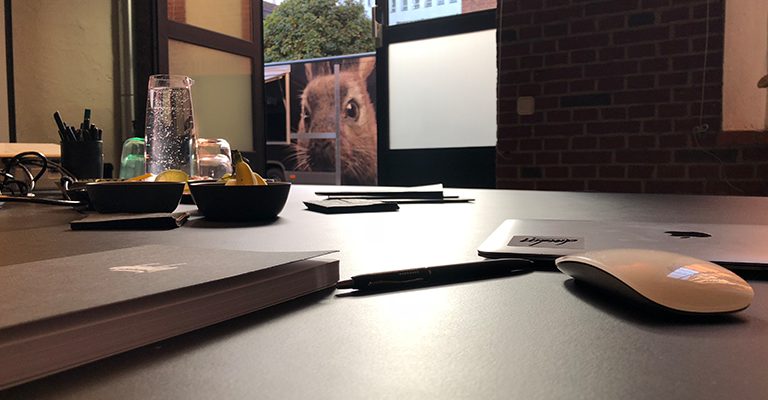 Claudia on 10/30/2018
EXPLORE the Demodern Showroom in Hamburg
In October people could hear our call again: "Drop in and get caught by our unique experiences and installations." EXPLORE - the Demodern Showroom took place in our "Werkhalle" location in Hamburg. For a whole week, our guests were able to explore innovative technologies such as virtual and augmented reality, conversational interfaces or gesture controlled installations in the context of digital POS - as well as experiencing our VR application "EyeToEye" we created in collaboration with Kolle Rebbe again up close!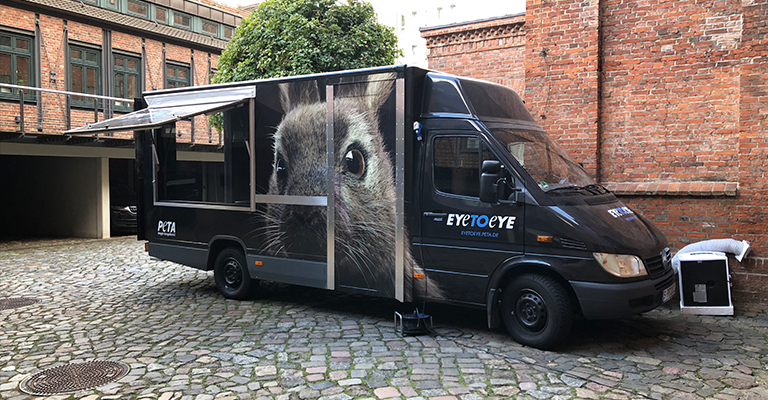 Clients and those who still want to become ones had the chance to sit down with us to discuss the potentials for their unique use case, catching their customer's imaginations with interactive experiences.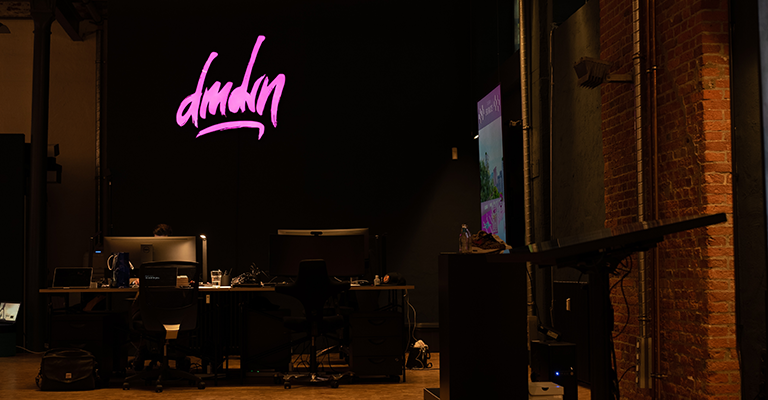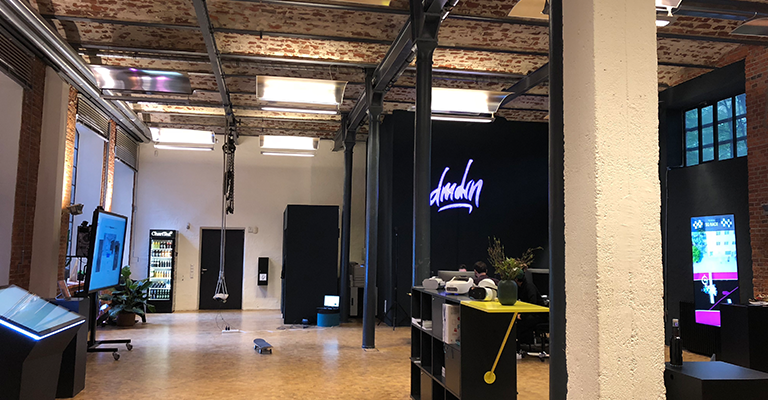 Visitors could for example try the following new experiences:
smart Cities Retail Experience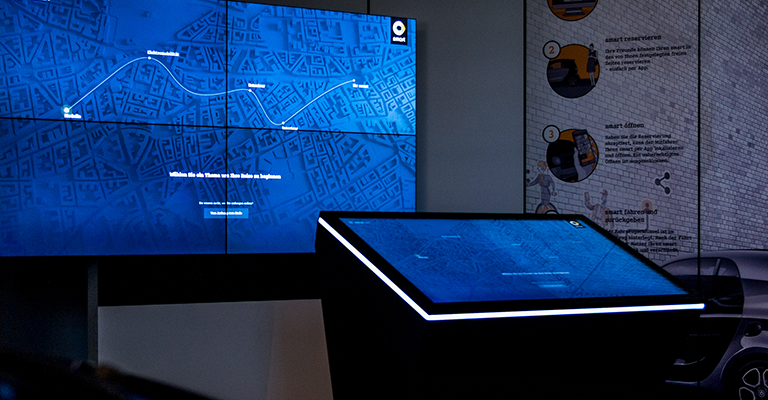 Innovative mobility products deserve an innovative experience. Following this vision we created and developed the smart cities retail experience which introduces e-mobility and service options in premium city showrooms as well as global pop-up events. This table represents a new approach of 3D product presentation and mobility exploration at the same time. Sales staff is enabled to present and explain smart more joyful and attractively. A full range exploration and stringent customer journey is brought to live. Furthermore this tool closes the gap between web, store and sales order systems.
Telekom 5G Race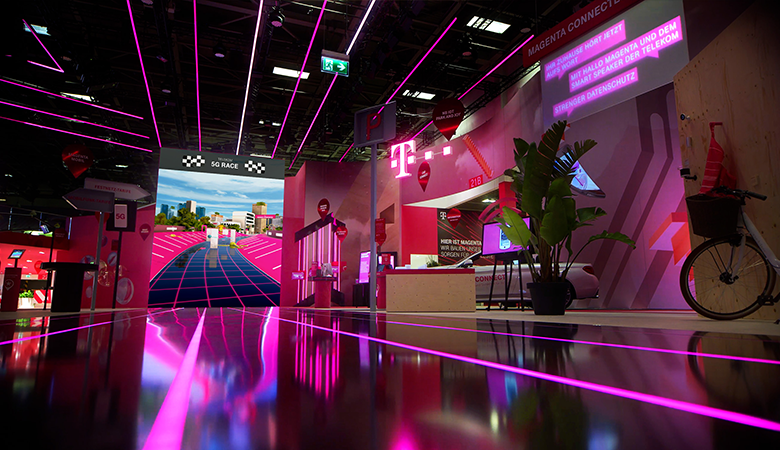 The 5G Race brought the visitors of IFA Berlin 2018 closer to the topics of the new, improved and faster Telekom net through a racing competition in a future smart city. Up to five players were able to register with a smartphone controller in order to command the racers remotely on the screen. During the game, along with obstacles and speed tracks, different power-ups illustrating the key benefits of the 5G technology had to be collected for earning position and winning the competition.

IKEA Sleep Assistant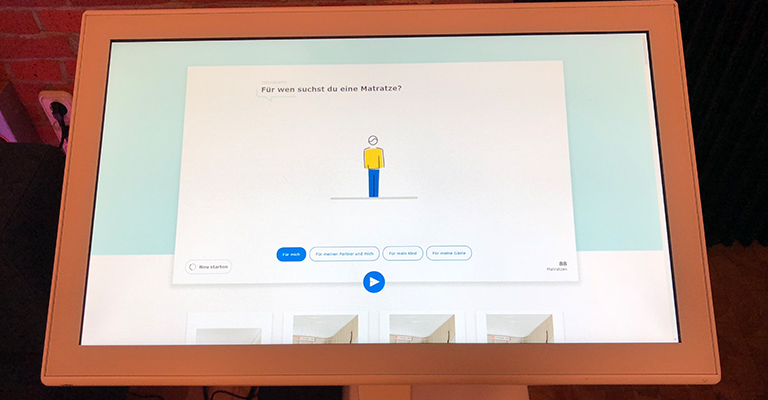 For IKEA Germany, we developed their first interactive service assistant to help people find the right mattress without losing sleep over it. The dialog-based recommendation tool greatly improves product discoverability while at the same time offering an enhanced customer experience.

Tailor-made consulting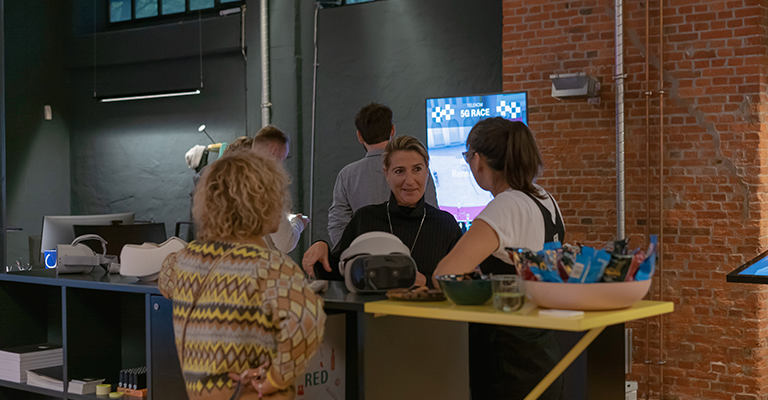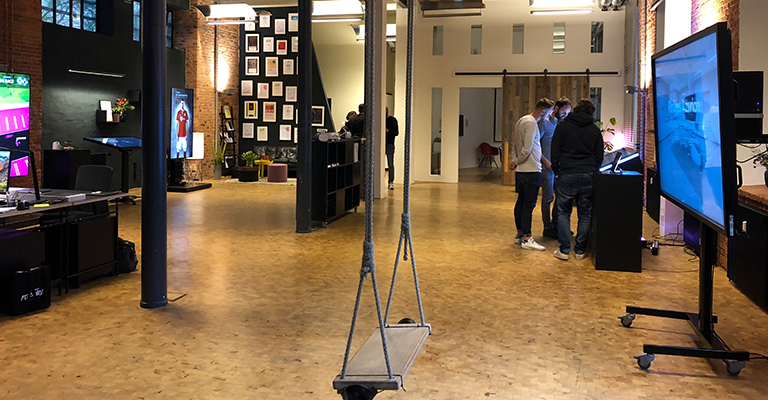 Additionally we offered a tailor-made, individual consulting for the customer's use cases and industries. The clients could choose from the options below.

Meet the Geeks: See how AR is being built and explore the functionalities and frameworks with our engineering team.
Your sketched Experience: Sit down with our experience team for a round of storymapping & ideation how to push your consumer experience forward.
Three Dimensions: Have a session with our 3D artists and look into the production pipeline of geometries, maps, textures, shadings, rigging - unwrap a whole new world. You bring the model - we bring the drinks.
Is this thing on? Test new devices with our engineering and creative team and explore use cases and technologies.
Missed the Showroom but interested in getting to know us better?
Via hi@demodern.de we are always available - this also applies to Cologne as well. In our newly opened studio in Lichtstrasse 43c we can welcome guests anytime and present our latest developments and technologies. Our Experience Team is looking forward to a round of story mapping with you.