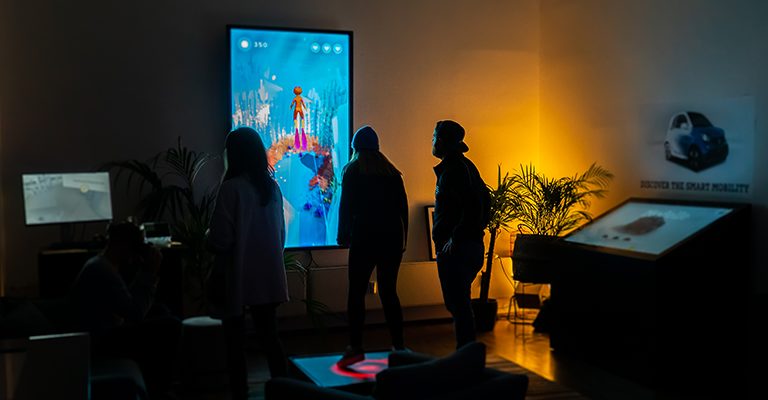 Claudia on 11/28/2019
Demodern presents: Light Up The Nights
In the first week of November, it happened again: For our showroom, we opened our doors exclusively and invited to our studio on the Vulkangelände in Cologne Ehrenfeld. In a relaxed atmosphere, our guests could test technologies like augmented and virtual reality, game and retail installations and 3D product configurators while enjoying a cup of mulled wine or a beer. It was great!

Sasu'sy Mystical Quest: Interactive Gaming Experience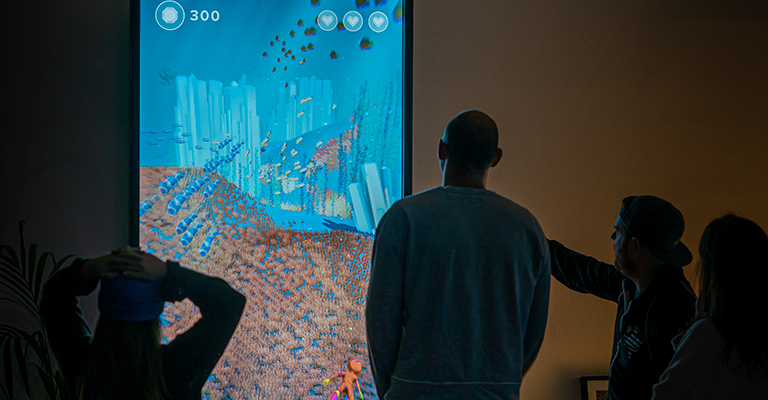 The focus of this year's November showroom was certainly a very cute character: our beloved Sasu. The little diver makes his way through the infinite expanses and depths of the ocean and has to pass some adventures. With "Sasu's Mystical Quest" we have developed an exciting and technically innovative game for Royal Caribbean International, which can not only be experienced in our showrooms in Cologne and Hamburg but also on board the "Spectrum of the Seas". In addition, we have designed, developed and produced special hardware - a weight-controlled LED controller board.

smart Cities Table - Automotive Retail experience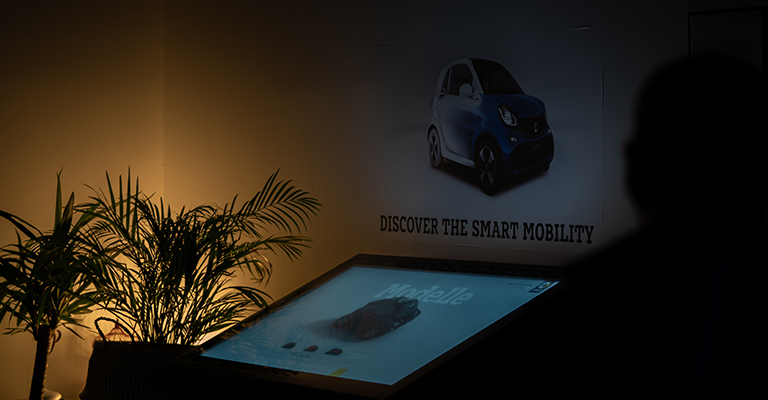 Our Automotive Retail Experience for the Daimler Brand smart was also back at the start. Via an interactive touch table, visitors to premium showrooms, pop-up stores and roadshows can not only configure their personal favorite car, they can also find out about electric mobility and digital services.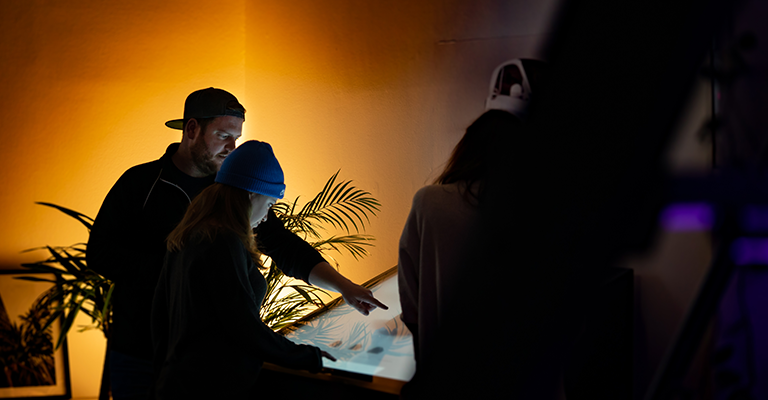 The interactive information and consulting tool was designed and developed by us. In addition to our Demodern showrooms, the tool can be experienced in various smart stores in Germany, the United Kingdom, Portugal, Spain, and Italy.
Immersive Realtime-Experience: The IKEA Virtual Reality Showroom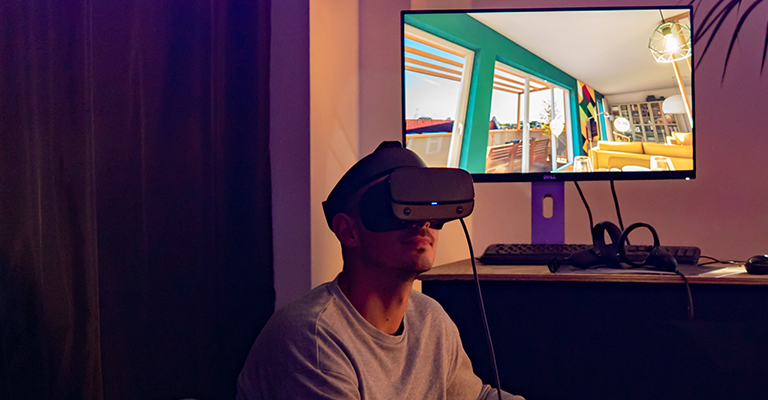 The VR interactive showroom, designed for IKEA, enables visitors to explore and configure furniture items within a virtual living and kitchen room set in real-time. The app is available in selected IKEA stores in Germany. This benchmark design application enables consumers to create, experience and share their own configurations in a virtual living and kitchen room set. With its seamless e-commerce integration, a high level of detail and real-time interaction, the VR experience represents an engaging and valuable touchpoint.
Showroom Highlight: Passive body tracking installation for medical experts ab medica
Realized entirely in Unity3D, the application was developed to attract attention and provoke interest for ab medica's trade fair booth at NeuroRAD 2019 last October. It's idle mode sequence provided a striking atmosphere with particle-based visualizations that interpreted the Neuroradiology theme artistically. Spontaneous interaction could also be triggered thanks to real-time image and depth tracking on three 4K UHD 75" screens that mirrored the movements of passers-by.