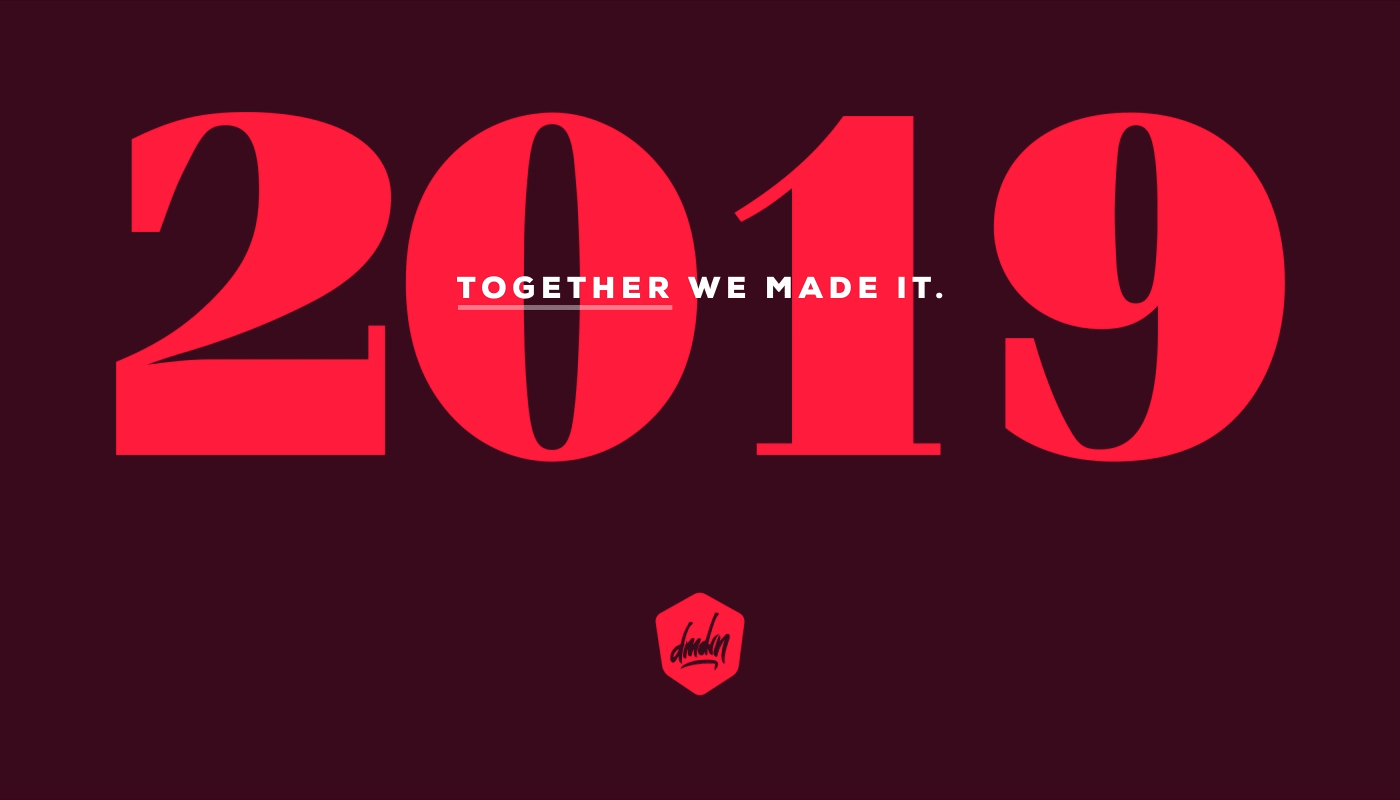 Claudia on 12/27/2019
Goodbye 2019, hello 2020: A small recap
2019 was a wild ride, full of special moments and memorable experiences and for the moment we are still a bit sluggish from all the chocolate and the good food at Christmas. So we just lay back and take a few minutes to look back: From the grand opening of our first permanent exhibition to a game that literally travels the seas, we brought our global automotive project back to life and Creative Technologies went from being in our DNA to our official name, too. Scroll down and have a look at some of our highlights of the year 2019.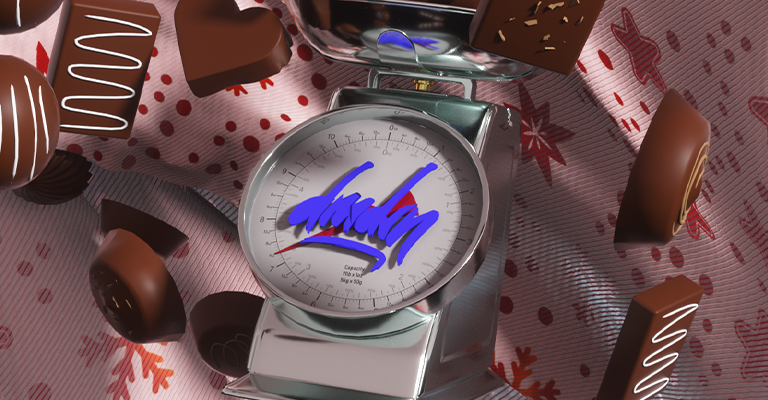 Discovery Dock - the grand opening of our first permanent exhibition
As lead agency for Dumont Media Group, we developed a completely new type of immersive, permanent exhibition at the Port of Hamburg. One that uses innovative technologies to take visitors from all over the world, to those areas of the port they wouldn't normally have access to. After just 9 months of agile project development, the Discovery Dock theme park opened to the general public at the heart of Hamburg's Hafencity – right next to the Elbphilharmonie. Developing not just a forward-thinking business model, but a unique live experience.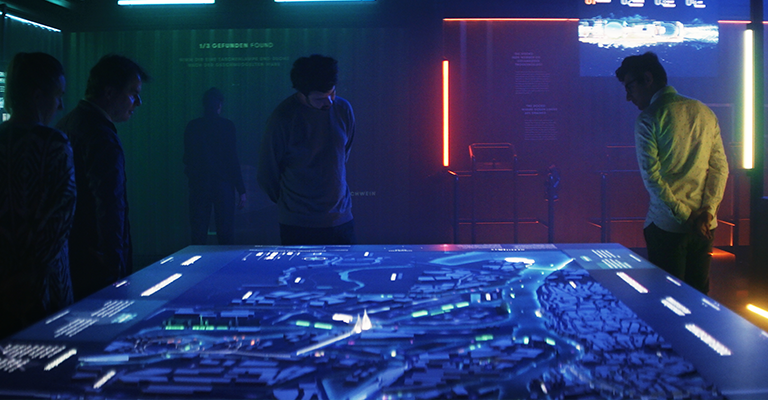 Sasu's Mystical Quest - Interactive Gaming-Zone for Royal Caribbean
For the world's largest cruise line company "Royal Caribbean International" we created a one-of-a-kind underwater adventure gaming room with custom-designed controllers and a themed interior onboard one of their newest and most innovative cruise ships, "Spectrum of the Seas". As the little shaman Sasu, players are able to explore the depths of the ocean and unravel its secrets with the help of mystical friendly animals.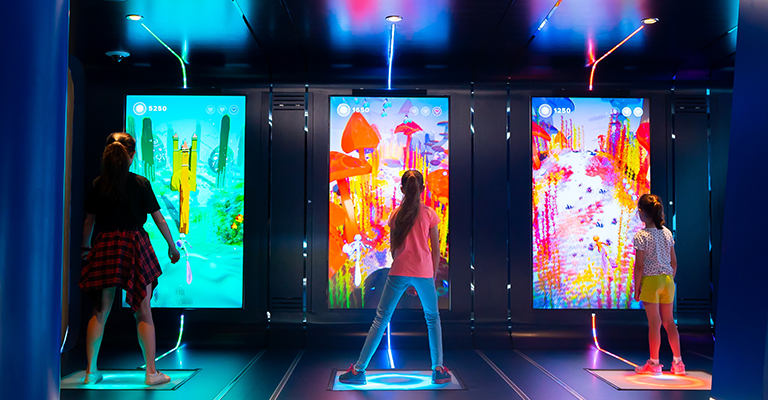 Ladies, Wine & Design Hamburg #10: "New Tech" panel in our Werkhalle
"Ladies, Wine & Design" was founded by Jessica Walsh to promote the exchange among women in the creative industry and empowering them around the world. Sharing experiences, inspiring people, exchanging and cooperating - that's what the Ladies, Wine & Design Event is all about. The 10th edition took place in our Werkhalle in Hamburg. Together with the four ladies on the "podium", the roundabout 40 other women discussed eagerly new technologies and topics like sexism in the creative field.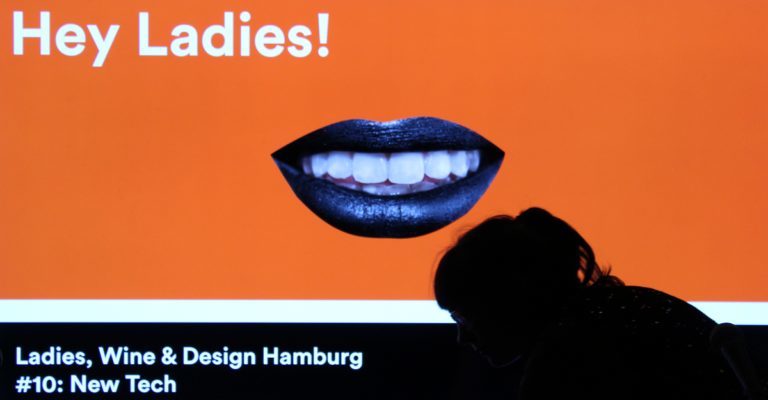 smart configurator in real-time 3D: We brought our global automotive project back to life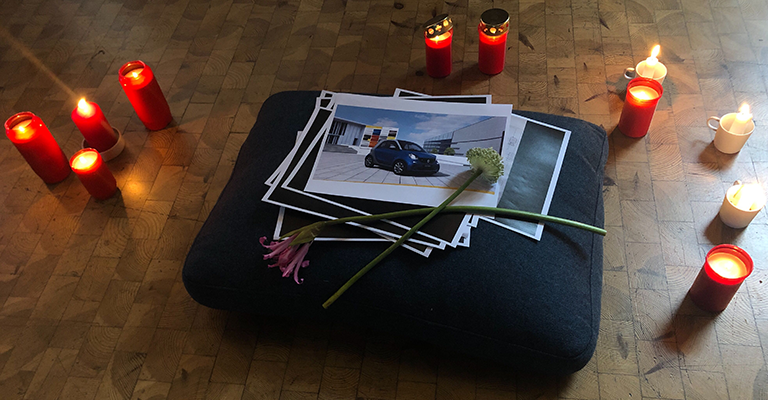 simple, radical, liberating - these are the brand values of the Daimler brand smart and at the same time our principle for the new smart configurator and the interactive 3D visualizer modules, which let the all-new electric smart Facelift, first presented in October 2019, shine in a completely new light. Users can interact with the vehicle and learn more about the smart at several places on the website by using WebGL technology in 3D.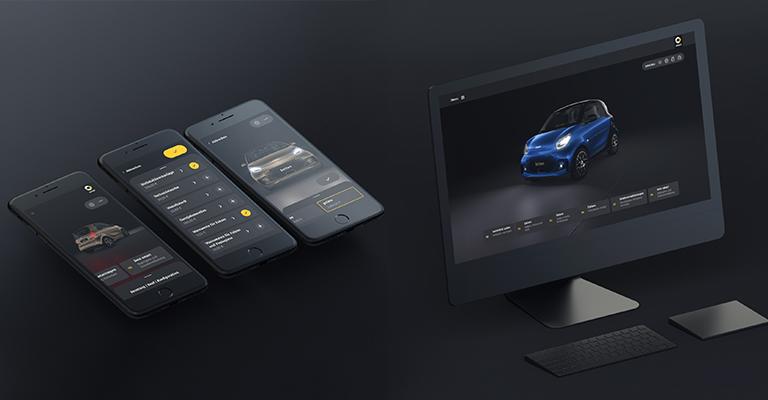 Bauhaus100: Facefilter for Facebook & Co.
On occasion of the 100 years celebration of the Bauhaus movement, we created an augmented reality campaign for the German National Tourist Board. A series of face filters pay homage to the aesthetic heritage of the founding members, re-interpreting their artworks through the lens of new technologies. Hosted and distributed via social media, the campaign is built on the principle of participation, letting users become part of the final Gesamtkunstwerk and democratic movement. A series of twenty face filters reflects the various disciplines and art movements, ranging from painting and photography to product design and architecture. Each face filter is inspired by an artwork that is translated into an unseen AR effect - deconstructing, masking and manipulating the face and playing with interactivity through facial expressions. Featured artists include Walter Gropius, Wassily Kandinsky, Paul Klee, and Johannes Itten.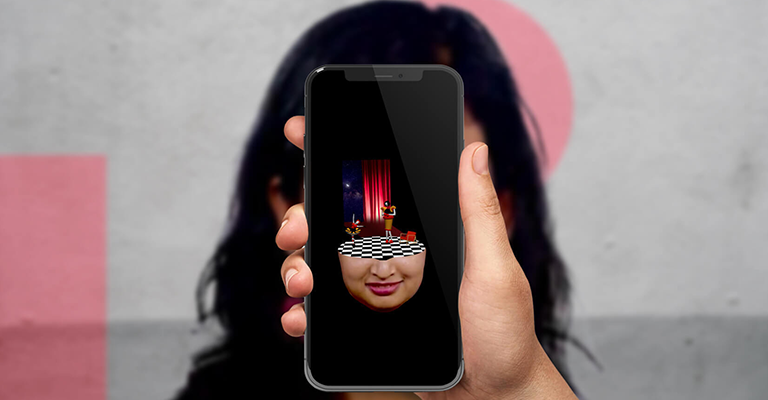 IFA 2019: We realized interactive installations for Telekom, Bosch, and Mazda
Interactive multitouch tables and terminals, an immersive augmented reality world, a real-time character configurator, and a lively chatbot: We created for this year's IFA in Berlin a total of five innovative digital and phygital experiences for three of our customers.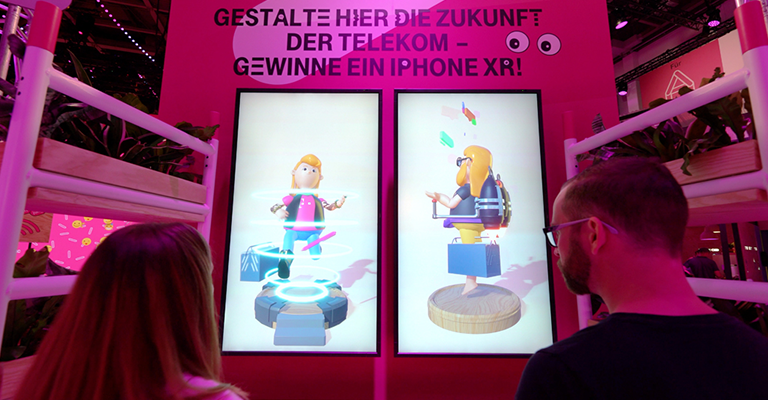 Permanent showrooms in Cologne and Hamburg
Since we know that it is better to try and experience our installations and interactive exhibits live, we invited people to our Cologne and Hamburg offices again in 2019 - this year the focus was on retail and entertainment. In order to fill the dark November shortly before Christmas with life - and light - we transformed our studio on the Volcano site in Cologne into a permanent showroom. The Werkhalle in Hamburg has been like this for a while now as well.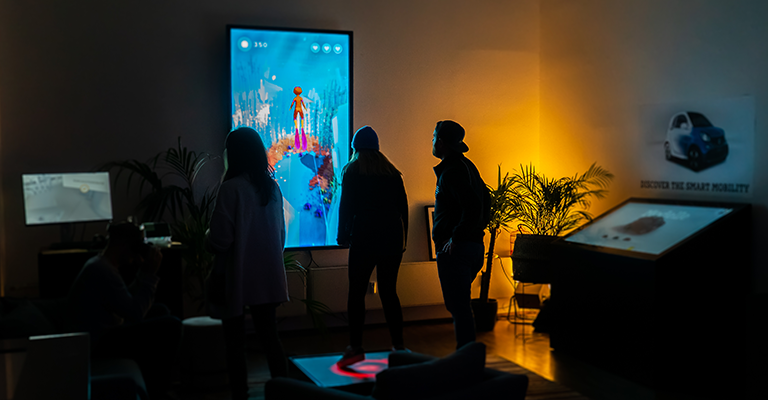 Awards, Awards, Awards...
Deutscher Digital Award, LIA, ADC, FWA of the Day and so on and so forth: In recent months we have again received recognition from juries and/or experts and - on top - a "supergeiles" selfie with Edeka-Mann Friedrich Liechtenstein. A big "THANK YOU" goes to Kolle Rebbe: together we created our Virtual Reality Experience for PETA. At the end of the award year 2019, we reached position 14 in HORIZONT's creative ranking and the 13th position in W&V ranking.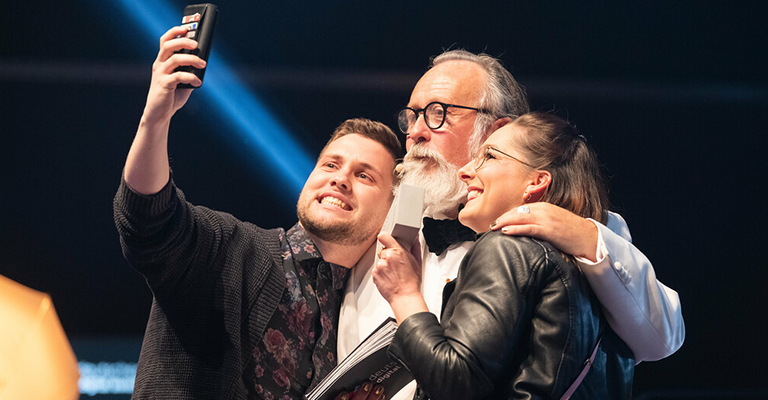 CHEERS & LET'S KEEP PUSHING THINGS FORWARD TOGETHER IN 2020.