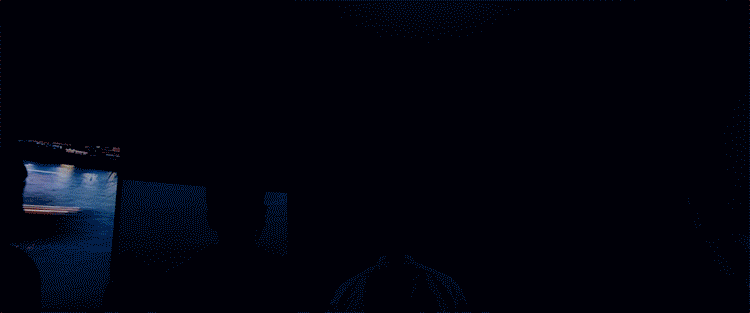 Claudia on 1/16/2020
Background Story: Discovery Dock - an immersive deep-dive into Hamburg's Port
What did you want to accomplish with the project?
Have you ever wondered what really happens in the industrial areas of an international port? We found out there's a huge fascination with this for most. But exactly these areas are completely inaccessible to the public. It was our challenge to make these inner workings – sometimes highly technical and complex – tangible, educational, and entertaining for everyone. Thanks to the most innovative technologies, we could do this in a way, unlike any other exhibition.
Our client was a traditional publishing house, DuMont Media Group. They were looking to create a new type of visitor attraction – a permanent exhibition – in Hamburg as a radical new business model. It was our role to develop this, literally from scratch. And it was no small task. We had to deep-dive research on the topic. Meeting with countless partners from economics, politics, and society; from scientists and environmentalists to shipping experts. These free interviews, supported with additional research, were the starting point to a cohesive experience. One with different stations and experiences suited to different types of visitors. From the active participant that has no fear of diving into a VR game experience, to those that prefer to gently observe and interact. All within a 50 minute experience time.
The final installations ranged from a true-to-life VR game simulation where you could offload containers from a ship. To a 3D underwater aquarium replica, where you can interact with animals of the river Elbe. Like the Chinese Wool Hand Crab.
What technical challenges did you encounter and how did you solve them?
We had to deliver seven experiences within a nine-month period. Each, custom-built with new technologies – technologies that didn't often work or perform as expected. After all with so many visitors coming through every day, there was no room for mistakes. Bringing these to life was a constant process of ideation, prototyping and problem-solving. But this wasn't it. Parallel, we were also responsible for the design and implementation of the room. From exhibition CI, over to hardware, to final copy descriptions. And these had to fit the continually evolving installations. Making sure the experience was conceptional cohesive and emotionally involving was a real challenge!
We had to develop a central infrastructure that would support, monitor and control the entire experience and make it possible for hundreds of visitors to go through the experience in a highly choreographed way.
Our solution for this was a so-called hub. This hub is a local server system that enables live-communication to all stations including light, and audio and triggers all experience events automatically in a designated order.
What did winning the FWA award mean to you?
We are always excited to share our projects with the FWA community and receive feedback. Eventually, winning an FWA is great. The FWA has always been a place for awesome projects, and we appreciate being a part of it.
Tools used:
Unreal
Unity
4k Projection Mapping
Vive Pro for the VR Experiences
Kinect gesture control / infrared camera
Laser Cutting
Interactive 3D Sound
Custom LED installations
Arduino
3D printing
Three hot facts:
We developed the whole immersive exhibition within only 9 months.
We examined a living wool hand crab in a water environment to see how its textures behave.
The Discovery Dock has been inaugurated by the Mayor of Hamburg, Peter Tschentschner.

Source: The FWA