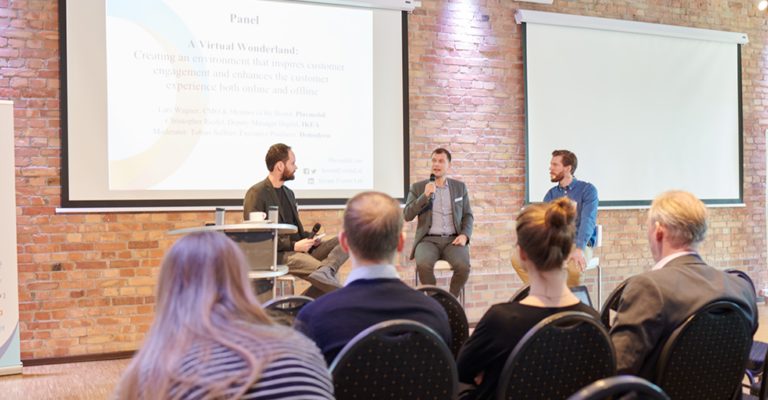 Claudia on 3/12/2018
Savant eCommerce Congress: A Virtual Wonderland Panel
Is there a virtual wonderland and how does it shape future consumer experiences in retail and eCommerce? At the Savant eCommerce congress in Berlin, we discussed these issues with about 150 management and technology experts from international brands and retailers. The panel was started by Philipp Haas, formerly COO of MediaSaturn and hosted by Tobias Soffner, Executive Producer with Demodern who talked to Lars Wagner, CMO and Member of the Board at Playmobil and Christopher Riedel, Deputy Web & Digital Manager at IKEA Germany.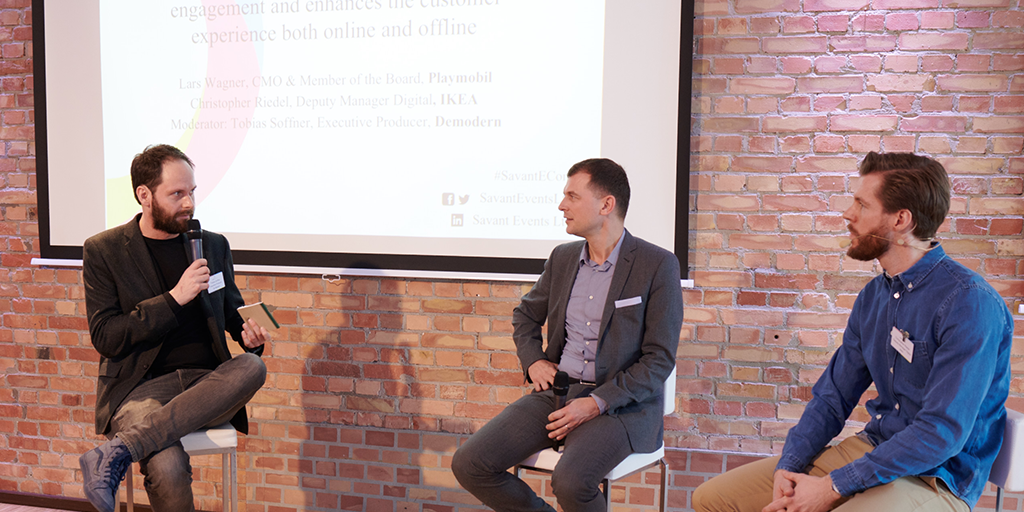 Demodern is constantly emphasizing the joy of use that design and creative technologies are able to the deliver - Tobi, Lars and Chris highlighted as well that joyful and well-crafted experiences with a sense of playfulness are helping to reach consumers. Especially in an economy, where customers are battered from all angles and retailers are always fighting for differentiating themselves from marketplaces and other competition, the focus on innovation and engagement was clearly pointed out during the panel: Building and maintaining customer loyalty, retention and brand awareness with creative experiences that reach out to people's hearts and minds. Chris and Lars introduced use cases and projects, where Virtual and Augmented Reality are tried and tested within the sales funnel. The panel strongly agreed that the old, linear sales funnel model is continuously redesigned by technologies that are entering the consumer experience space and KPIs that measure immersive, joyful applications that combine brand and customer experience - putting brand first.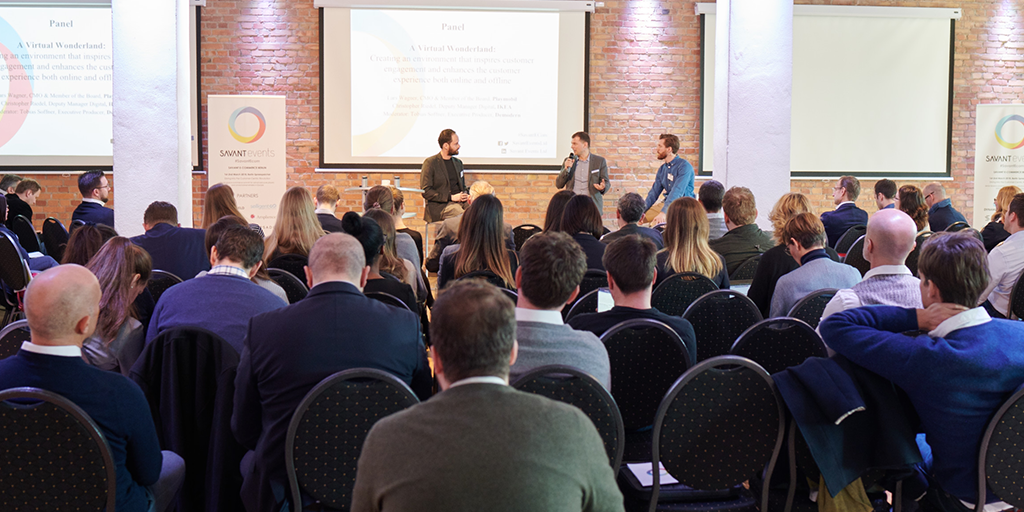 Finally, all three agreed, that there is no rabbit hole in the virtual wonderland - but ever emerging process of change and opportunities to test, learn and push brand an commerce experiences forward - a joyful and privileged work-life after all.

Demodern was happy to host the panel and give thanks to Philipp, Lars, Chris and the Savant team for having us! See you soon in the ever-changing wonderland.