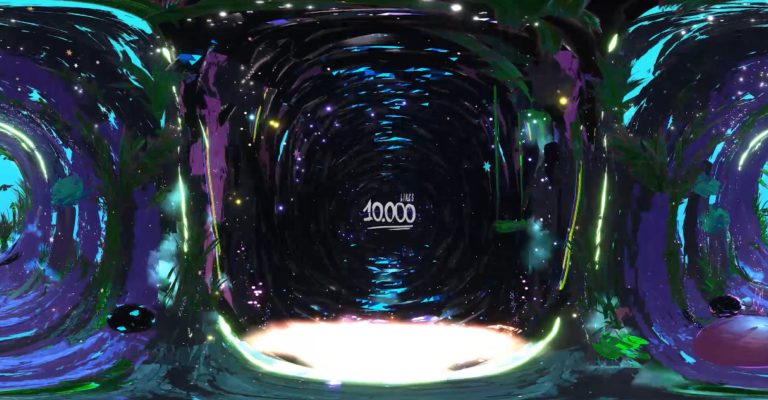 Claudia on 11/9/2017
TiltBrush - Experimental with audio reactor & 360° video
Fernanda created a Virtual Reality with TiltBrush that we wanted to share on Facebook when reaching 10.000 likes. Here is how she did it. You can be sure that the export was nothing for for the weak of heart...
Brushes & Audio
Select your music and run the TiltBrush.
Use the brushes with the Audio Reactor ON, then you can paint and see the results in real time. (colors/animations)
In the end you can record the video.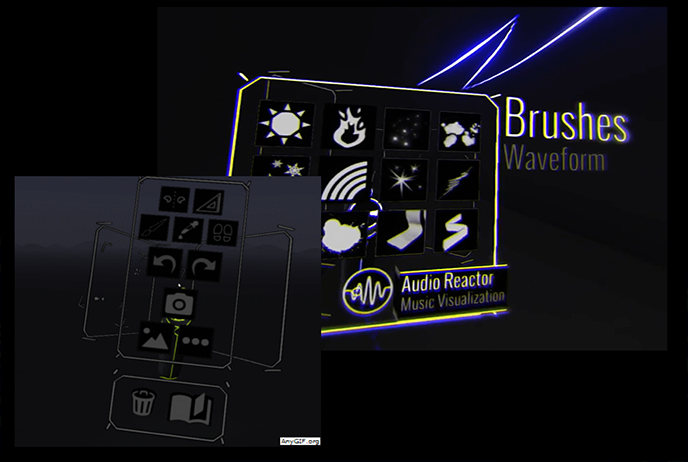 360° Video Export
On high powered PCs, the export takes approximately 1 to 3 minutes per frame. A 30 seconds video takes 8 or 9 hours to render. So it's really nothing for the weak of heart...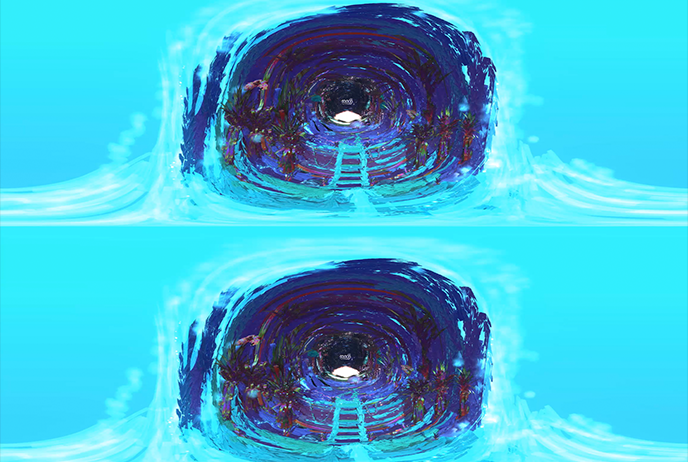 Camera Setup
The rendering works by camera movement.
Setup the camera for the start of the video.
Setup the camera where you want to finish the video.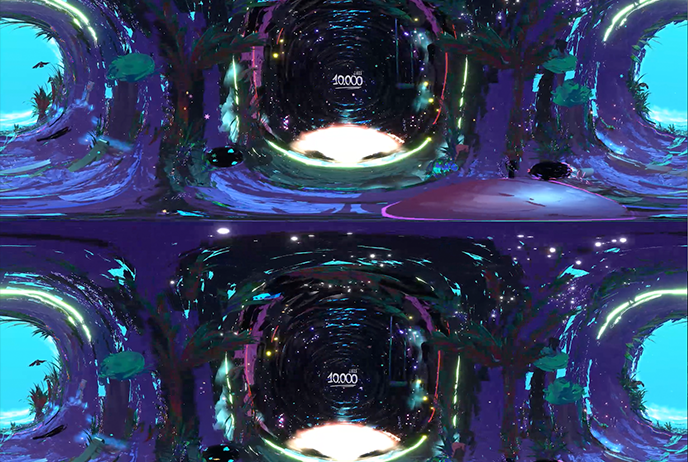 Comandline exporting
Run. The Cmd.exe
Write this command: cd <path from tilt brush>
TiltBrush.exe --captureOds --numFrames 900 Name-of-the-file_1_start.tilt Name-of-the-file_1_end.tilt
Press Enter. Once the render is complete, it will pop up a folder VRVideos.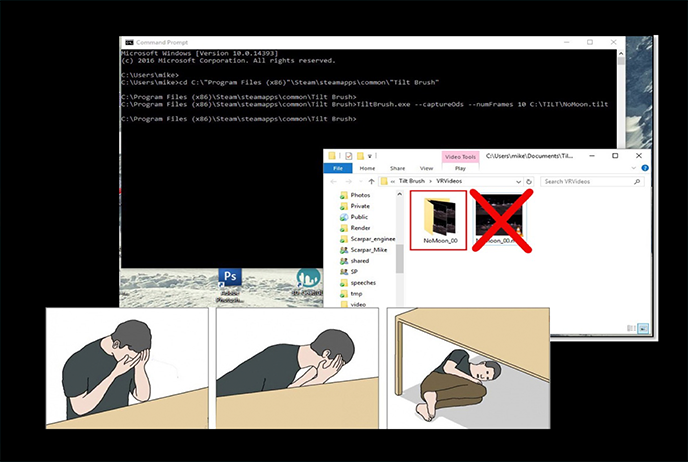 The result is great...
Have fun trying it on your own!