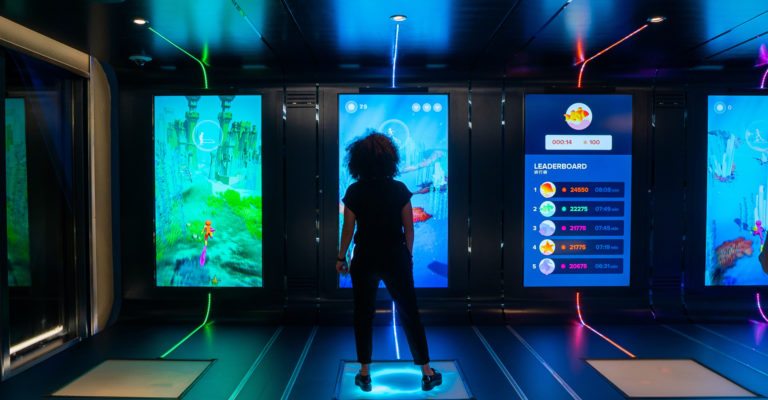 Claudia on 7/1/2019
Demodern created a custom-built gaming zone for Royal Caribbean International
In March 2018, Demodern - Creative Technologies was approached by Miami-based Royal Caribbean International, one of the largest cruise lines in the world, to discuss ideas and concepts about designing and developing an interactive game onboard their newest, largest and most expensive ship in Asia - Spectrum of the Seas - the first of the Quantum Ultra Class ships targeting the Far East market. Almost one year later we had been in Hong Kong and Shanghai for a week spending some time on their new ship.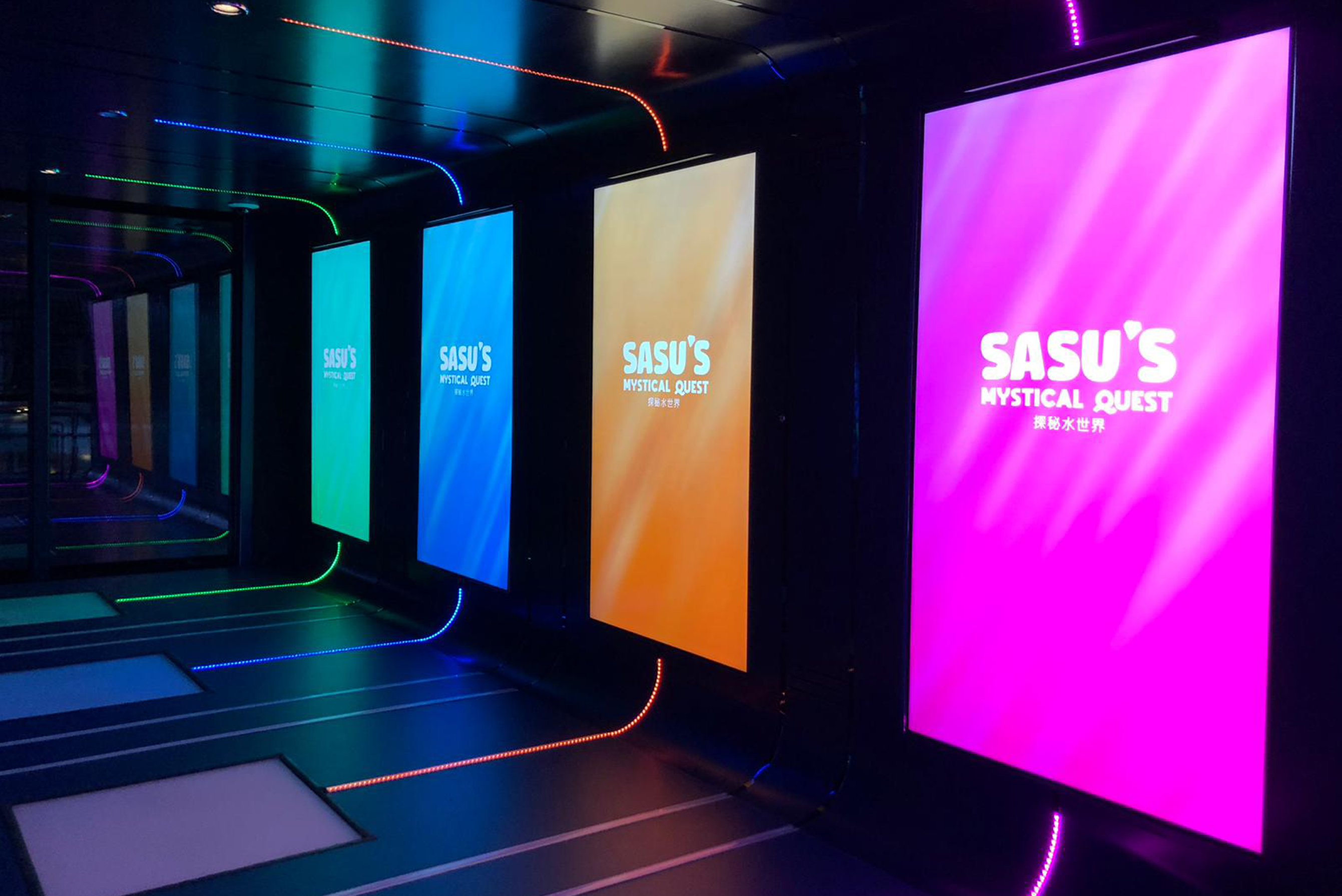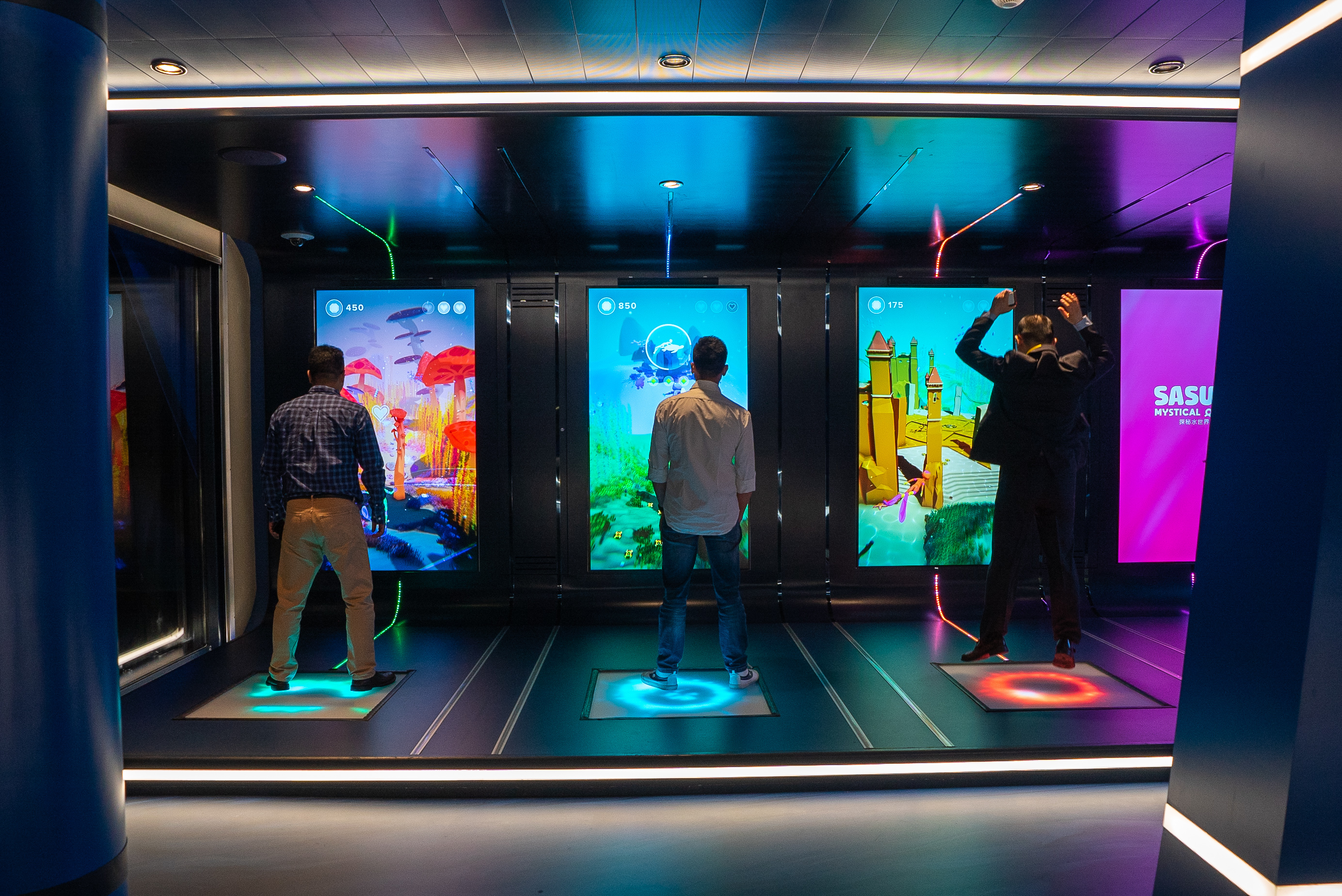 Objectives
Guests onboard Spectrum will find an interactive video game - Sasu's Mystical Quest. The objective of the game is to help the main character, Sasu, navigate through four underwater worlds. Guests will control Sasu via a custom-built LED balance board. By shifting weight left & right, and jumping up and down, it's a competition to collect gems and earn the highest score while avoiding obstacles. Along the way, keep an eye out for magical creatures and be sure to avoid the tentacles that will require you to shake in order to free Sasu.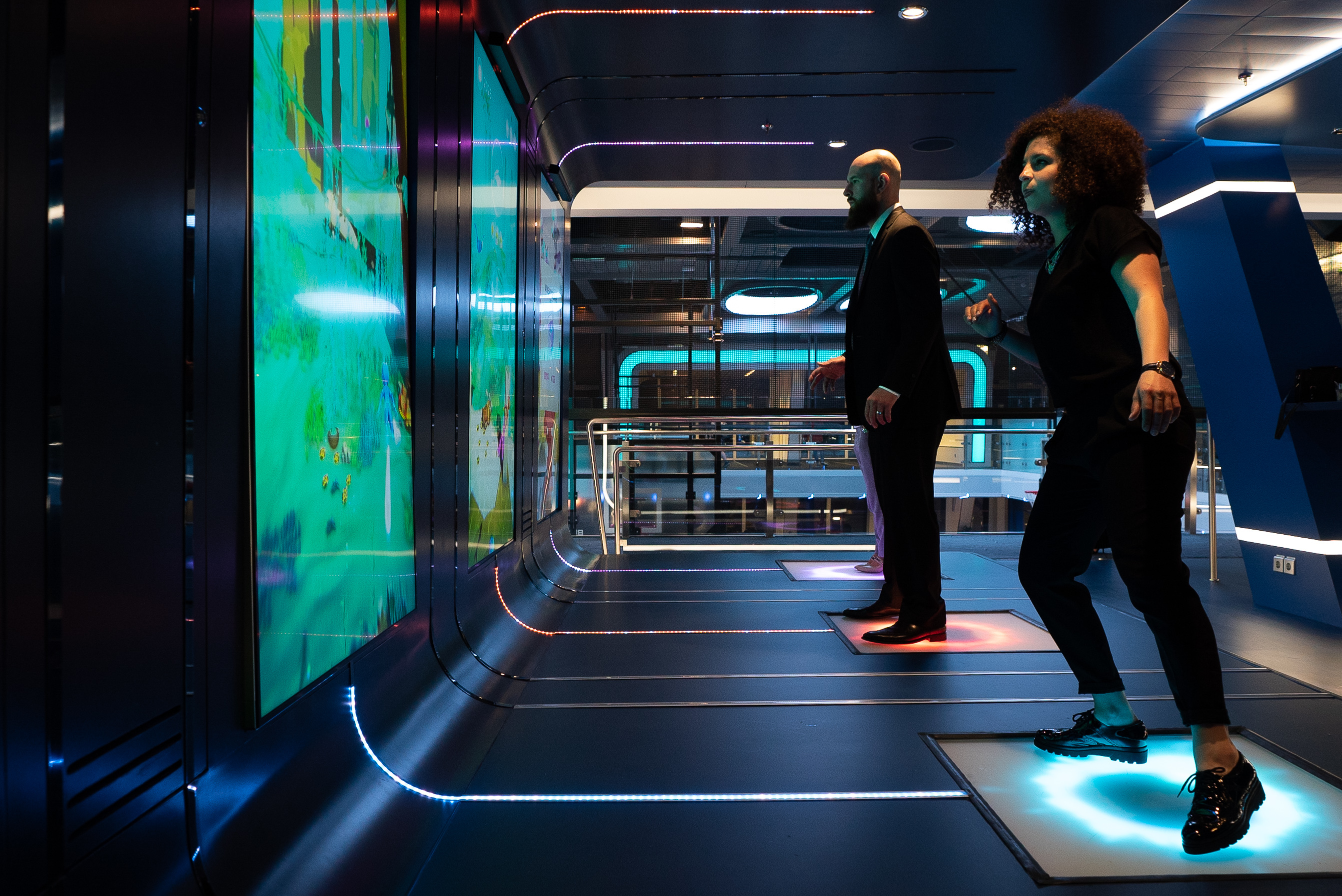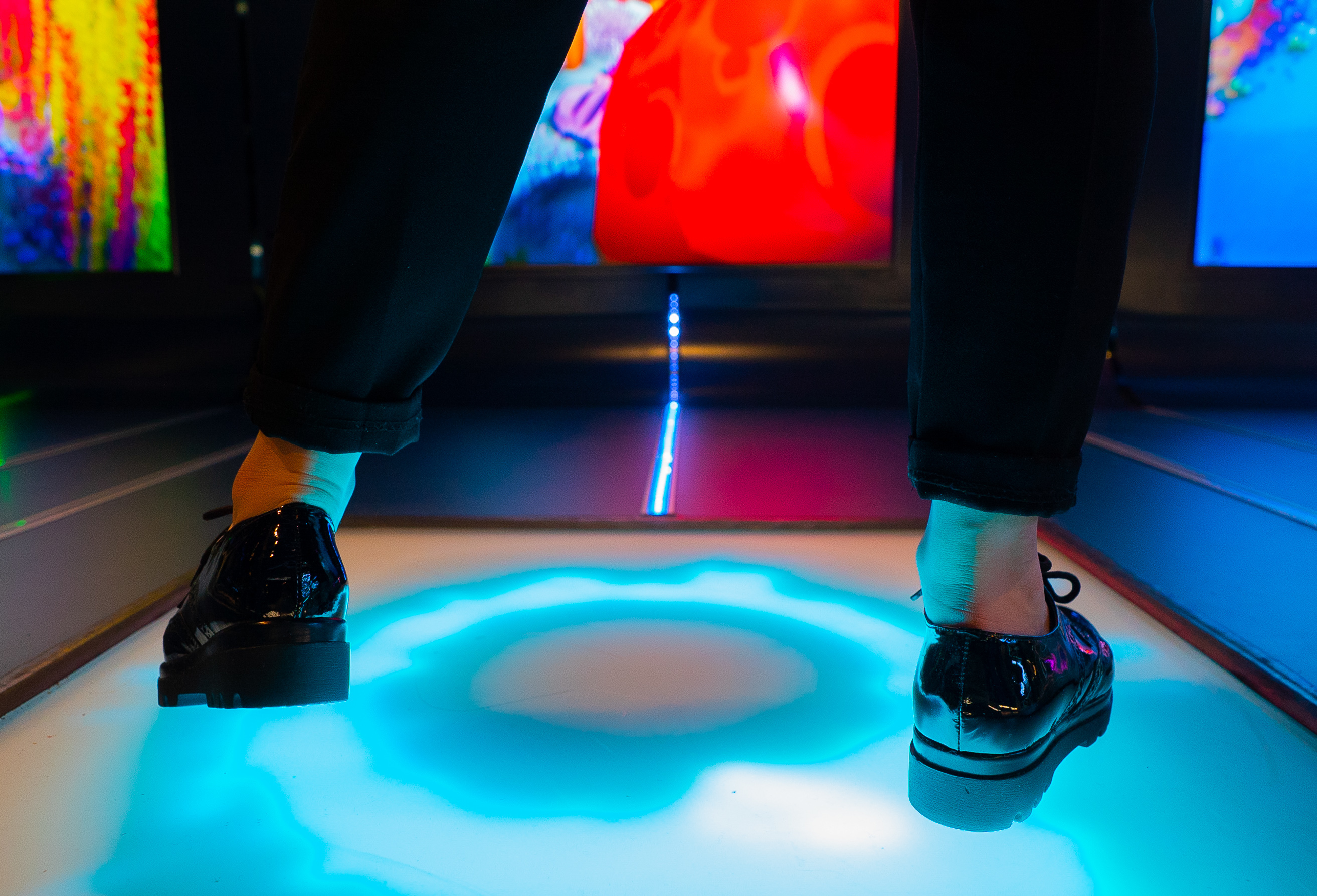 Technical Background: Unity Set-Up
Sasu's world is created from pre-built landscape sections, that are placed in a random order. There are four different sceneries to create a varied experience and the obstacles look different for every scenery, while working the same wherever they are placed. This gives us the freedom to mix sceneries, obstacles and difficulty levels freely. The game was built with Unity.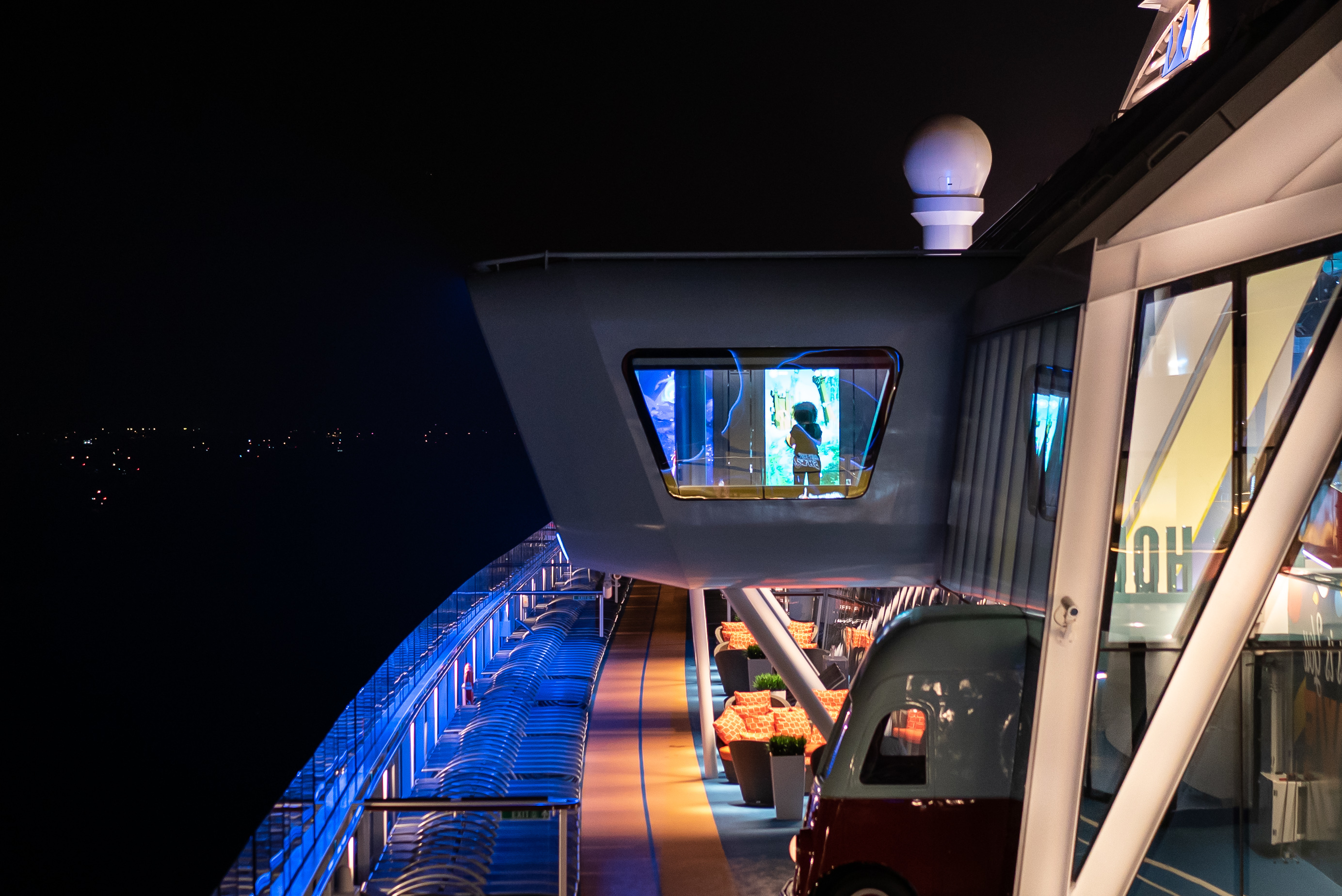 Lively 3D environment
The game creates a rich environment with virtual fish swarms, plants and animals bringing the whole world alive that has been created in 3D. A large array of post processing filters (fog, vignette, chromatic aberration, colour grading, particle systems, custom shaders) are used to create a striking underwater atmosphere while still looking saturated, colourful and slightly cartoony.