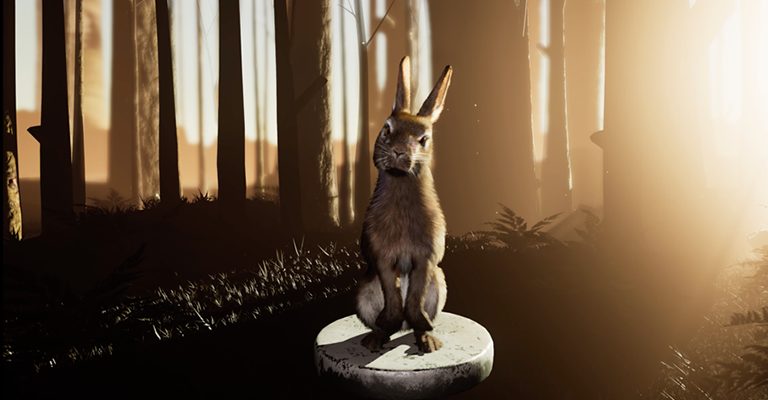 Claudia on 5/2/2018
PETA Gives Animals a Voice: "Eye to Eye" – the First Virtual Reality Dialogue Between Humans and Animals
Berlin / Stuttgart, 2 May 2018 – Once again PETA is breaking new grounds with a social experiment to point to the exploitation of animals around the world. In cooperation with the creative agency Kolle Rebbe and digital agency Demodern, the animal rights group has created a virtual reality project called "Eye to Eye". "What if we could have a conversation with an animal? What if the animal would ask us why we lock him or her up, why we eat them or turn them into clothing? For the first time, humans and animals meet on equal terms to have a conversation that will open people's eyes and hearts", says the animal rights organization's co-founder and president Ingrid Newkirk.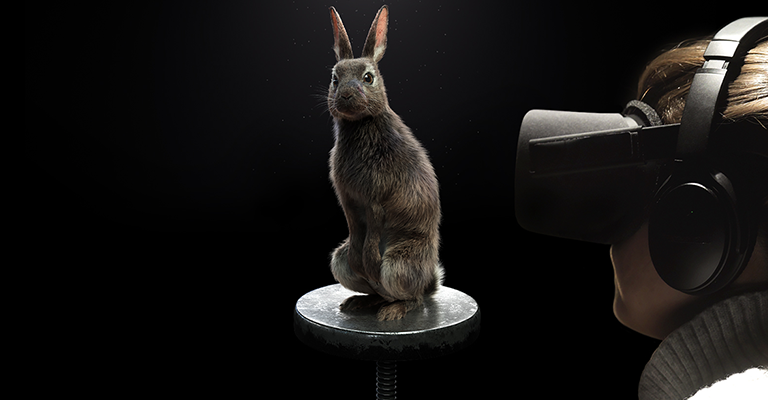 People who decide to face this first real-time virtual reality dialogue will meet a rabbit who stands up for animal rights in a snappy but friendly way. What is so special about the feature is that there is no bot or artificial intelligence behind this virtual animal advocate but an actor who brings the rabbit to life in real time. Demodern developed a face reenactment system for this project that can transfer the actor's voice and facial expressions to the virtual character.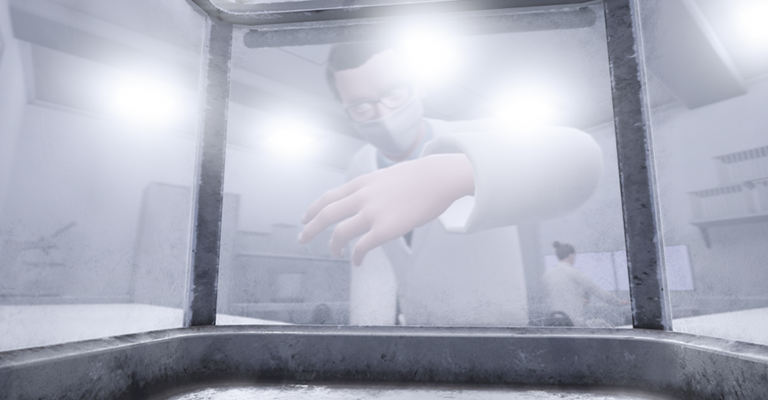 To Andreas Brunsch, Kolle Rebbe's Executive Creative Director Digital, it was the fact that "Eye to Eye" is shifting the gap between reality and virtuality that was particularly appealing: "The rabbit will surprise you with real emotions and empathy. The project plays with its users' expectations, and it will set new standards about what's possible in virtual worlds." And Alexander El-Meligi, Demodern's Managing Partner and Creative Director adds: "This project does not only show what is visually and technologically possible in virtual reality, but also the opportunities that lie in this immersive medium for storytelling and story-doing."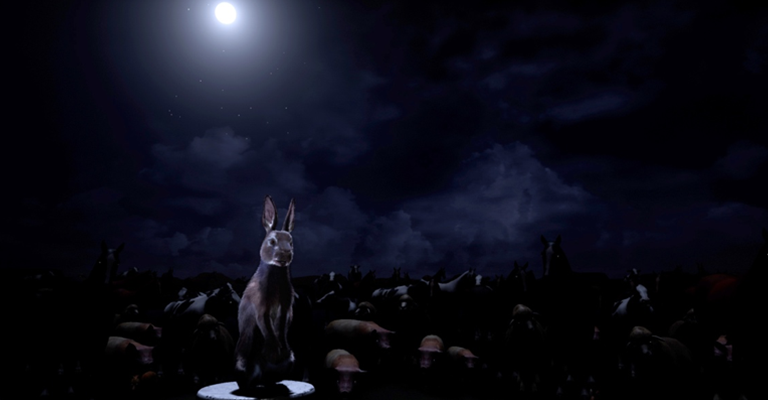 Depending on the individual discussion between a person and the rabbit, the animal will guide his visitors to virtual places to talk to them about freedom, the value of life, but also slaughter houses and animal testing. This unprecedented real-time virtual reality dialogue will be supported by dynamic music and a binaural sound design by German Wahnsinn to make the encounter a truly emotional and lasting experience. A film will document the first conversation between humans and animals and take the social experiment to social media's timelines and feeds.
Hendrik Thiele, PETA's Head of Creation and Major Projects, explains the idea behind the project: "We're living in a tech-loving world. Virtual reality gives us the chance to reach out to people who've never thought about animal rights before, or only briefly. Part of the strategy is to celebrate the premier of "Eye to Eye" at the internet and technology conference re:publica in Berlin. PETA's president Ingrid Newkirk will kick off a world-wide tour on May 2: a truck will turn the project into a mobile virtual reality installation and transport "Eye to Eye" wherever people need to talk to a rabbit. This interspecies dialogue to open eyes and hearts has only just begun.
PETA's motto is: Animals are not ours to eat, wear, use for entertainment, experiment on, or exploit in any way.
Further Information: