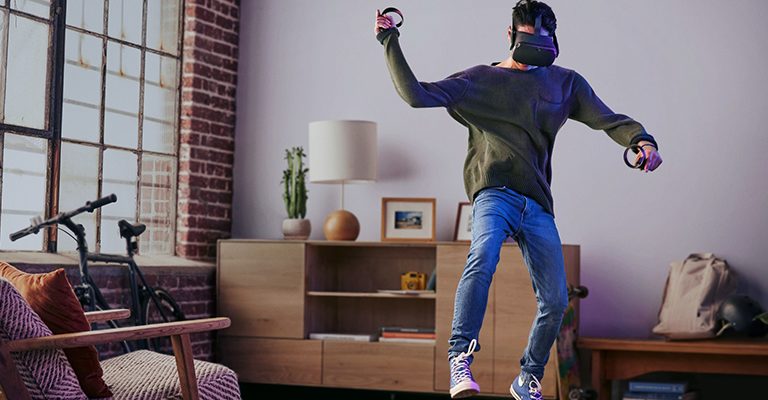 Claudia on 9/28/2018
Oculus Connect 5 Keynote: Facebook unveils VR headset Oculus Quest
(Source: Oculus Blog/Oculus.com; Images: Oculus Blog/Riagan McMahon)
At the Oculus Connect 5, Mark Zuckerberg unveiled Facebook's fourth VR glasses: Oculus Quest. With the introduction of their first all-in-one VR gaming system, they wanna reach a new era of VR gaming. Oculus Quest brings immersive experiences to a whole new audience of VR gamers and will launch in Spring 2019 for $399 USD. "Offering six degrees of freedom and touch controllers, Oculus Quest makes it easy to jump right into the action — with no PC, no wires, and no external sensors." (via Oculus Blog)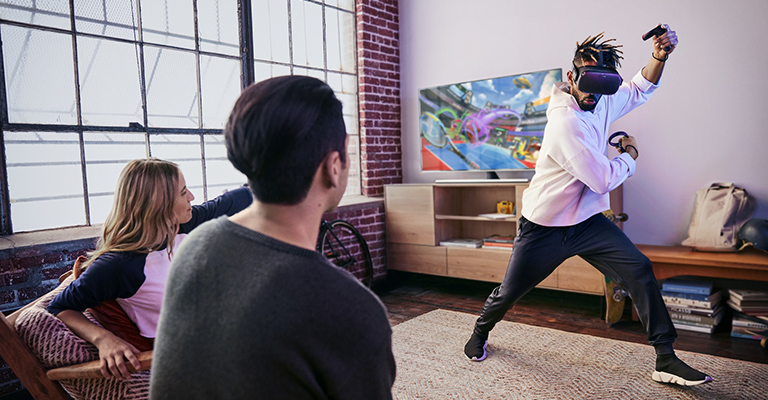 COMFORT for the player's eyes
Oculus Quest includes the same best-of-class optics as Oculus Go with a display resolution of 1600x1440 pixel per eye, while incorporating a lens spacing adjustment to help maximize visual comfort. The next-gen lenses with reduced glare and a wider field of view, and integrated audio with no need for headphones , deliver a fully immersive gaming experience with no setup or PC required.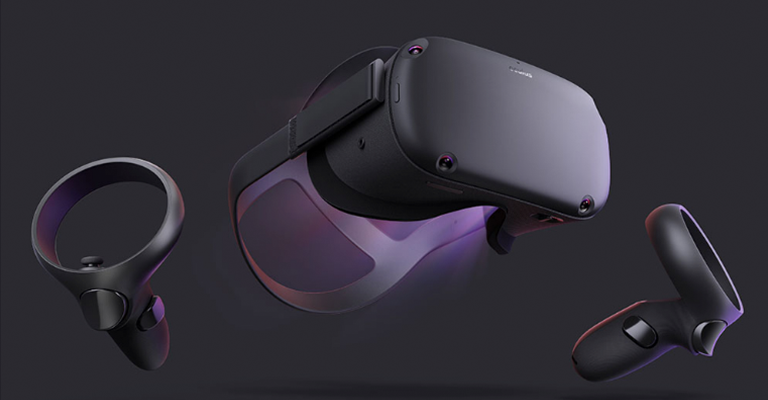 Touch Controllers as intuitive as f...
With the same buttons, thumbsticks, and sensors that have defined VR gaming, their intuitive touch controllers bring real hands into VR and let users easily and naturally interact with the world around them.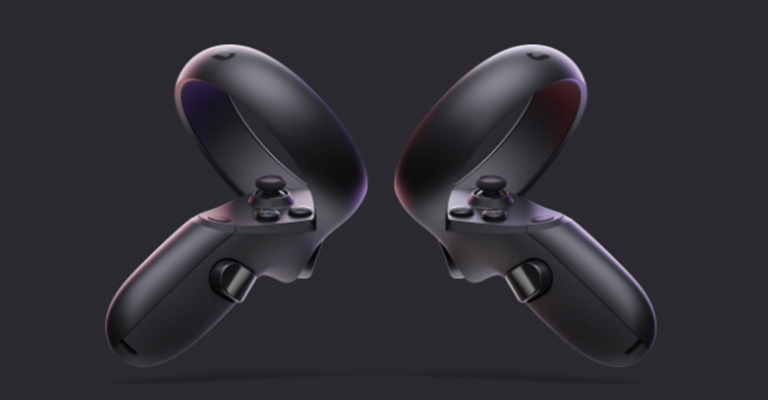 NEW NEW NEW: Oculus Insight Tracking
The inside-out tracking system enables outward facing sensor architecture to capture, trace, and navigate physical spaces, delivering a greater sense of immersion, presence, and mobility in VR. Four wide-angle cameras in the corners of the eyewear scan the environment in real-time using computer vision algorithms, determine the player's position in space, and capture the two motion controllers.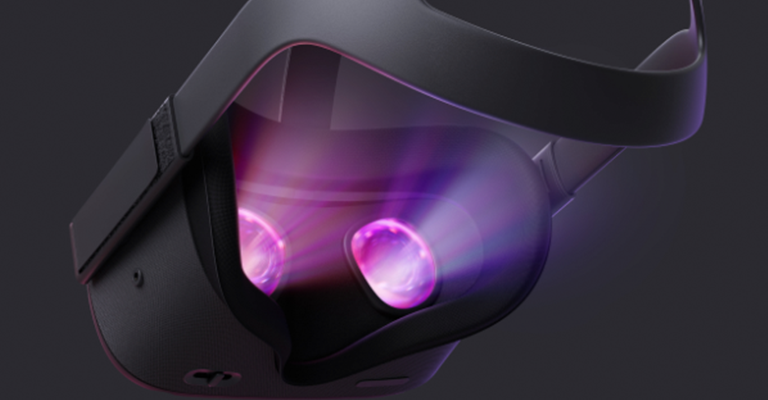 Conclusion
With the introduction of Oculus Quest, Oculus completed their first generation of best-in-class VR headsets. Oculus Go remains the easiest and most affordable way to get into VR, while Oculus Rift leverages the power of your PC to push the limits of what's possible. (via Oculus Blog)