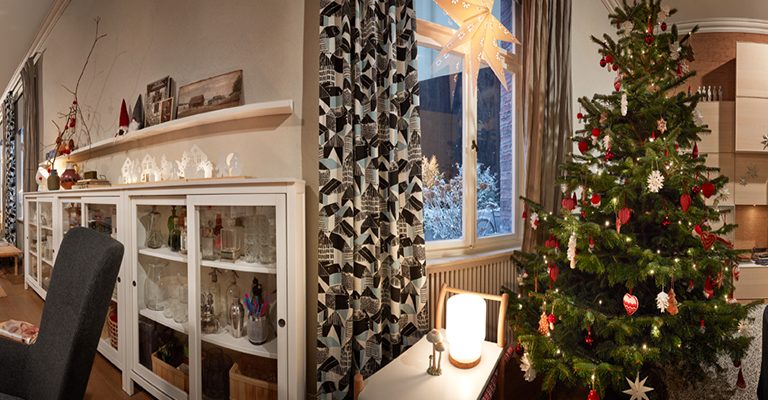 Claudia on 11/24/2017
IKEA "celebrates" Christmas and we are all in
"Are you already celebrating?" On our new "Celebration" campaign website for the Swedish furniture giant IKEA we are celebrating together with Smilla and hipster Jesus. Dance videos included... The access into the web special happens via a 360° view, which allows the user to explore the furnished room as well as individual furniture via hotspots intensively and by small extras such as a Spotify playlist to plan the perfect Christmas.

Create your individual dream home
What is this winter for you? Whether traditional or modern - surprise your loved ones with a completely new living room and Christmas party concept and show them how a really cool Christmas should look like! We have created an experience that makes it possible for user to select furniture and accessories from IKEA according to their taste and celebration behavior. Have a look!
Winter is coming and almost there...
When it's getting cold outside and Christmas is coming up, you really want to make yourself comfortable at home. Cuddly sofas, comfortable armchairs or spacious shelves where you can easily hide the Christmas gifts - our web special makes it as easy as possible for you to find suitable furniture. And you decide on a toggle, whether it should be more traditional or modern!
After work comes the pleasure
You have made your living room to the most comfortable and loveliest place in the world and now you want to show it to your loved ones? So let's get this party started! Dance until you drop - but thank God you will fall softly, because your living room has a cozy couch, right? Music and other inspiration you can find definitely via the mentioned videos above. Jesus loves you btw...
Waiting for Christmas...
The party is planned, the living room is set up, the music selection is final - and now it's time to wait. Waiting for Christ, the Santa Claus and the most important thing: your guests. So that you don't get bored in the meantime, we recommend the IKEA website - you will find definitely some distraction there. ;)
Sleep well and merry Christmas!