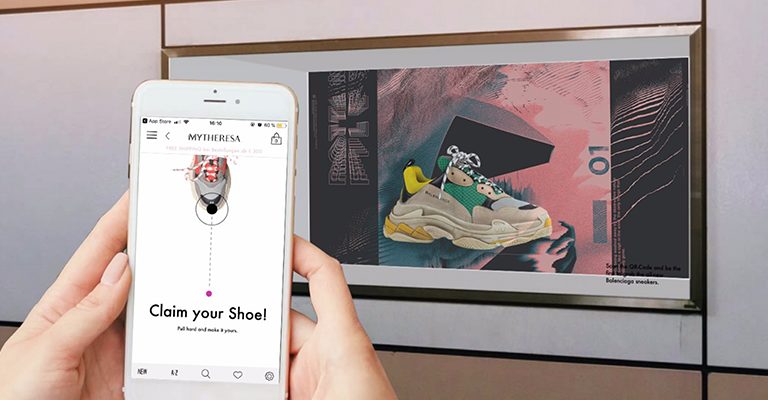 Claudia on 5/28/2019
Prototype: Holographic Retail Stunt
Limited editions, raffles and endless queues… Demodern Frankfurt reinvents online shopping and lets customers purchase a luxury sneaker by 'downloading' it in mixed reality.
Shopping in Mixed Reality
If physical retail wants to withstand growing e-commerce platforms, they have to offer incentives for customers they can't get anywhere else. As a creative technology agency, Demodern aims to bring the latest innovation in display technology to the retail market: introducing the holographic display. A brand new technology with the potential to transform and innovate the retail experience.
Window shopping 2.0
Using a holographic display as part of the storefront, a virtual 3D copy of the designer sneaker is presented in a futuristic way. Customers can explore the product via gesture recognition, rotate it, zoom in - and even personalize colours, laces and other details using the own mobile phone as remote control.
This unseen product presentation allows retailers to pre-launch a yet to be released product, create desire and let users experience a very instant yet exclusive way of purchasing. The holographic display is modular and replaces the pop-up store concept - to be placed at urban hotspots, secret in-locations, metro stations, malls, window fronts etc.
A new way of window shopping.