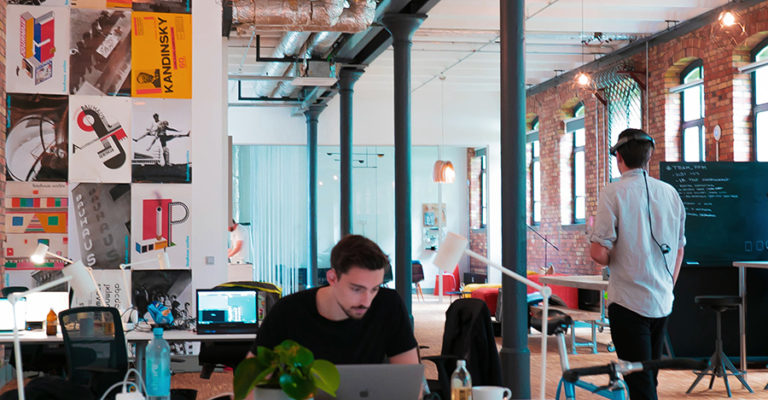 Claudia on 5/31/2019
Demodern Frankfurt moves into new office in Heyne Fabrik
The search lasted for one year - now the experts for Creative Technologies have found something: Since May, the Heyne Fabrik is the new home of the Demodern team at the river Main. The two Managing Directors Alexander El-Meligi and Kristian Kerkhoff remain faithful to their preference for old factories and unusual spots as a workplace: The Hamburg team is working since 2015 in the Pianoforte Fabrik in St. Pauli now, the Cologne team has rented offices in the Vulkanhallen in Ehrenfeld.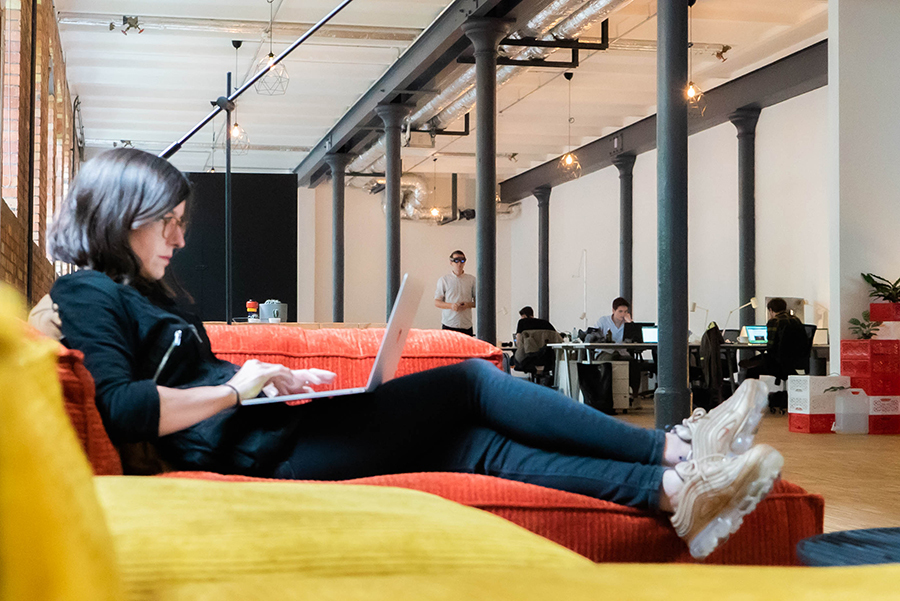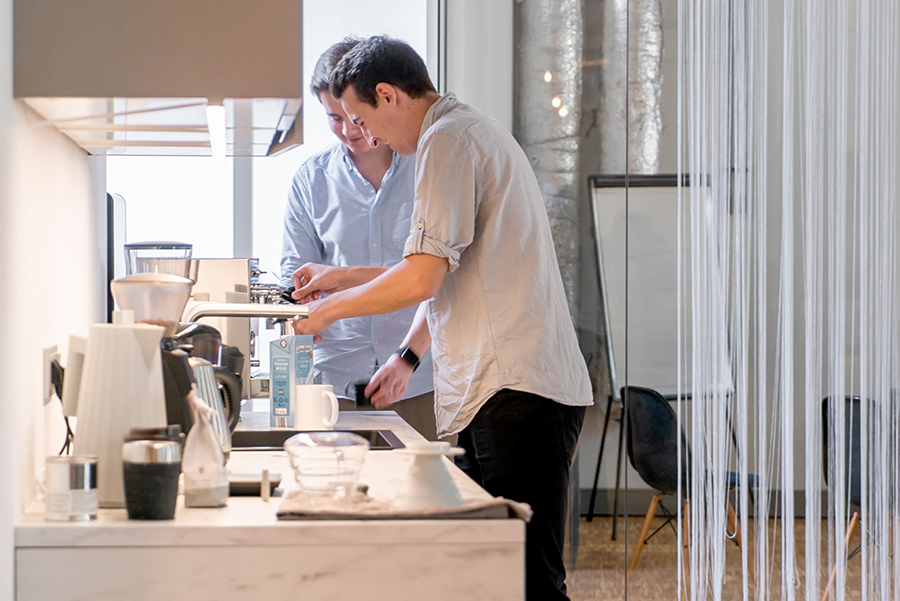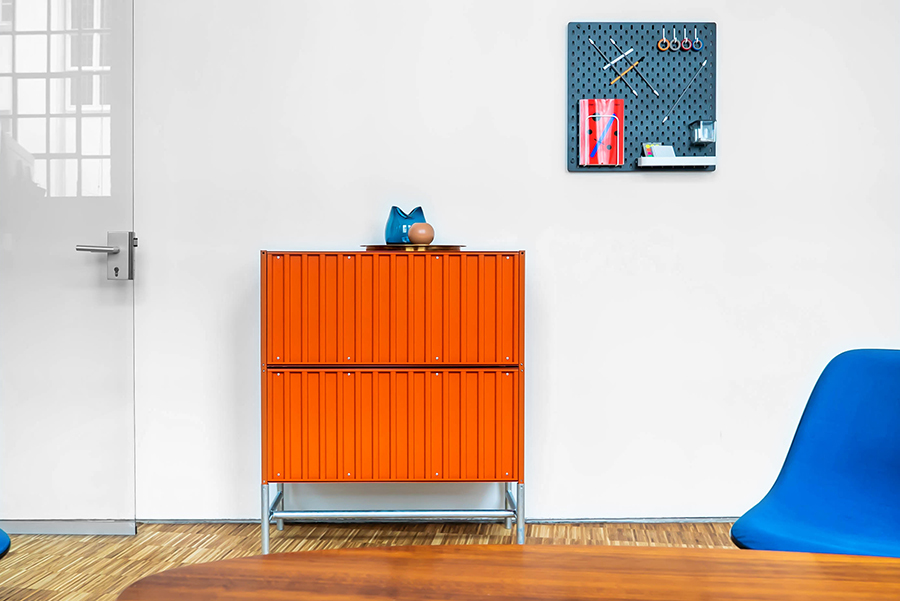 The Heyne Fabrik is a magnet for agencies, start-ups, architecture firms and fashion companies, like Levi's for example. Demodern's managing partner Kristian Kerkhoff was convinced by the creative-industrial ambience of the listed walls as well as the immediate proximity to the new premises of the renowned University of Applied Sciences (HfG) emerging on the port island: "The Heyne Fabrik perfectly suits Demodern with its industrial charm. At around 380 square meters, we not only have enough space to grow our staff, but also enough space for our prototypes, as well as events and the Demodern showroom. In addition, we hope for creative impulses, exciting cooperations and qualified, digital-influenced young talent through the soon adjacent HfG."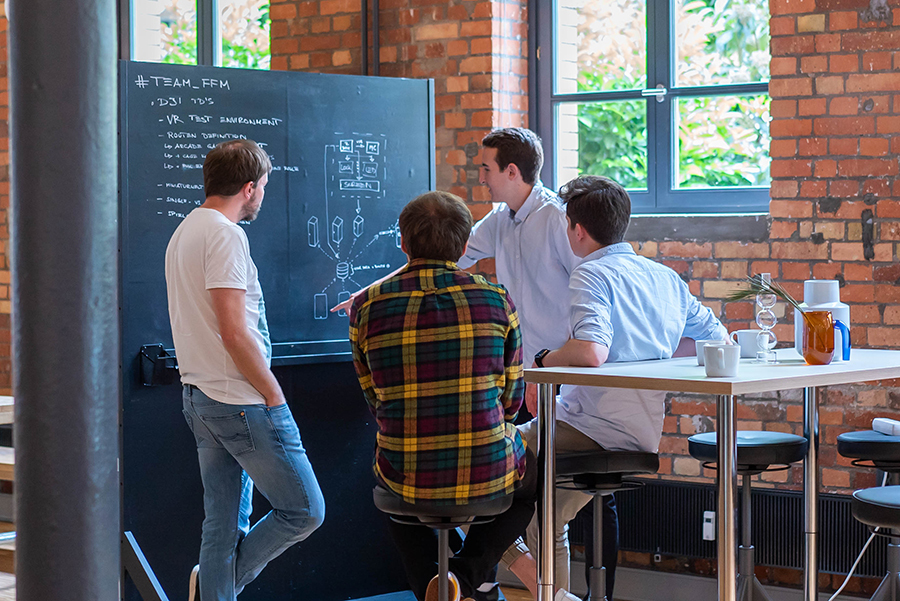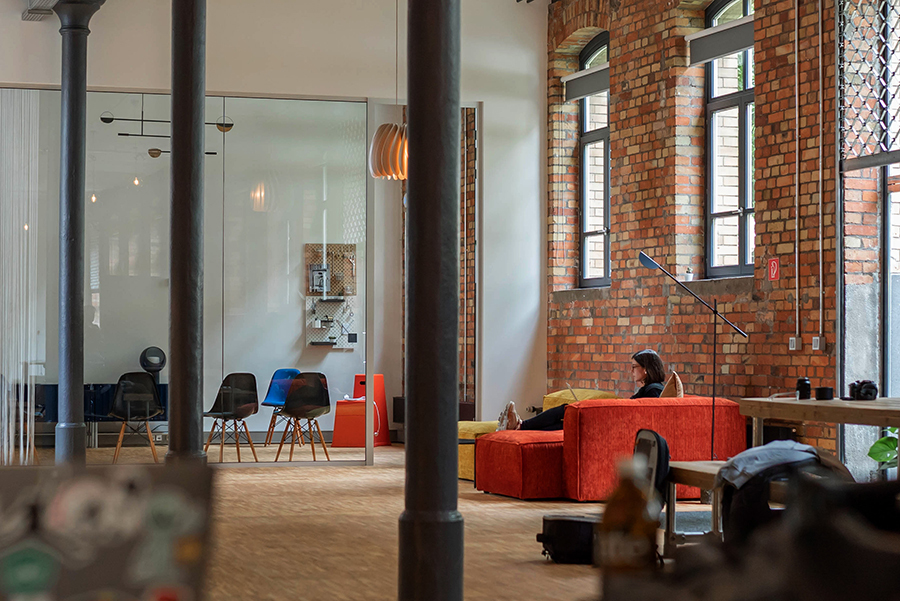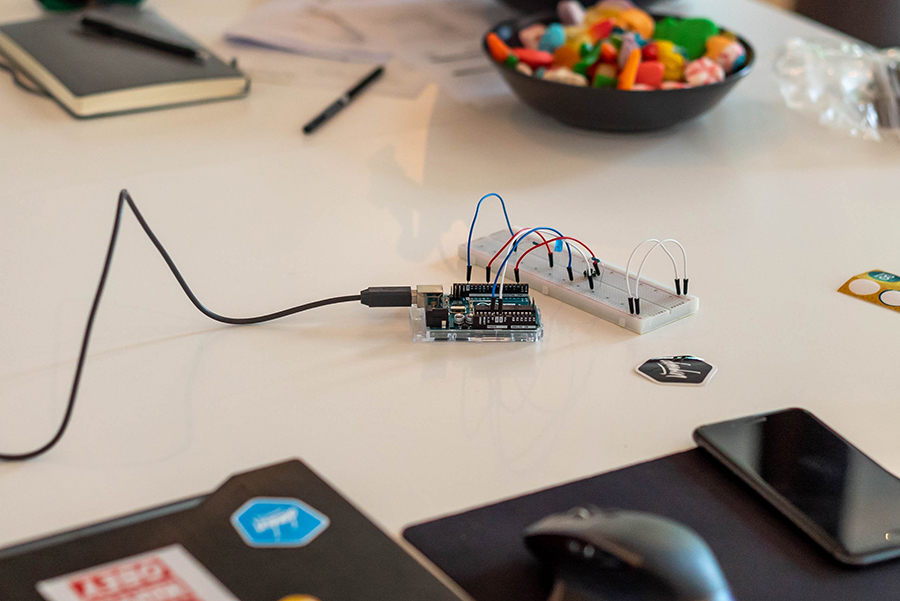 Since its founding last year, the Frankfurt based team has operated without a local CEO and thus completely self-sufficient - what is totally in line with Demodern's concept of self-responsible working - developing interactive installations, digital experiences, AR / VR applications and innovative 3D configurators for customers like IKEA, FRITT and Deutsche Börse. They were recently represented at the Sweets & Snacks in Chicago with their interactive wheel of fortune they developed for their client FRITT.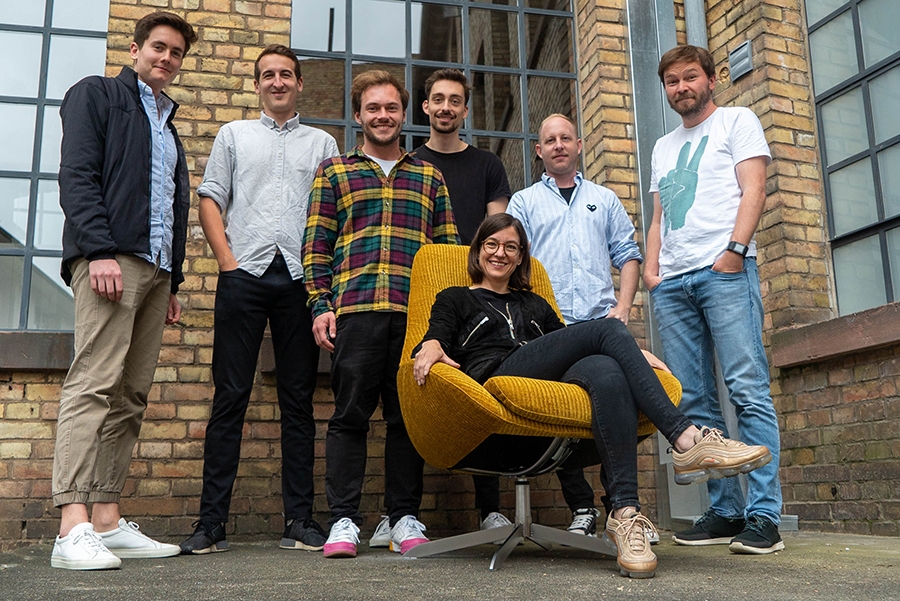 Demodern is celebrating its 10th anniversary this year and has grown considerably during the last years. Meanwhile, the two managing directors Kristian Kerkhoff and Alexander El-Meligi employ almost 100 people. Further personnel growth is planned for all three Demodern locations and beyond. "In view of the growing demand from abroad, we are, of course, considering whether a branch outside Germany is also an option. We leave all options open. But this year, our focus is on the expansion and project work of the team in Frankfurt, "added Kristian Kerkhoff.