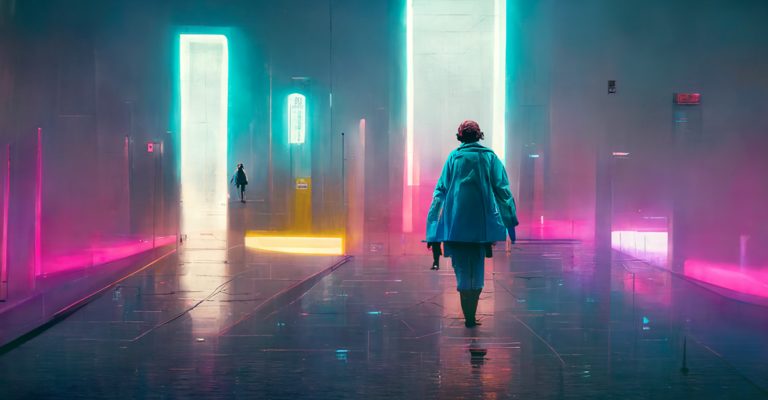 Alexander on 3/22/2023
Hitchhiker's guide to the Metaverse: Answers to the most frequently asked questions
Almost every day, a new Metaverse solution is being released. But it's not just the supply and news that's booming; the questions from companies about the new digital and interactive world are also increasing. Our Co-Founder and Managing Partner at Demodern Alexander El-Meligi elaborates on the most frequent questions.
What is the Metaverse?
The Metaverse is a virtual 3D world where people can interact and have shared experiences in real-time, offering activities such as working, shopping, and gaming. The term was first introduced in Neal Stephenson's novel "Snow Crash" and differs from traditional websites and social networks due to the spatial representation and collective real-time experience. There are already various Metaverse solutions for different devices, such as Decentraland for the web, Sandbox as a desktop app, and the Roblox app for mobile and desktop.
Isn't the Metaverse only accessible through a VR headset from the Meta corporation?
The Metaverse is device-independent, and there are already numerous Metaverse solutions for different end devices. While Meta CEO Mark Zuckerberg has a long-term vision for the Metaverse as an ecosystem for both end-consumers and businesses, other Silicon Valley CEOs are also pursuing their company's future in the Metaverse. In the upcoming months and years there surely will be more and more Metaverse solutions for various devices.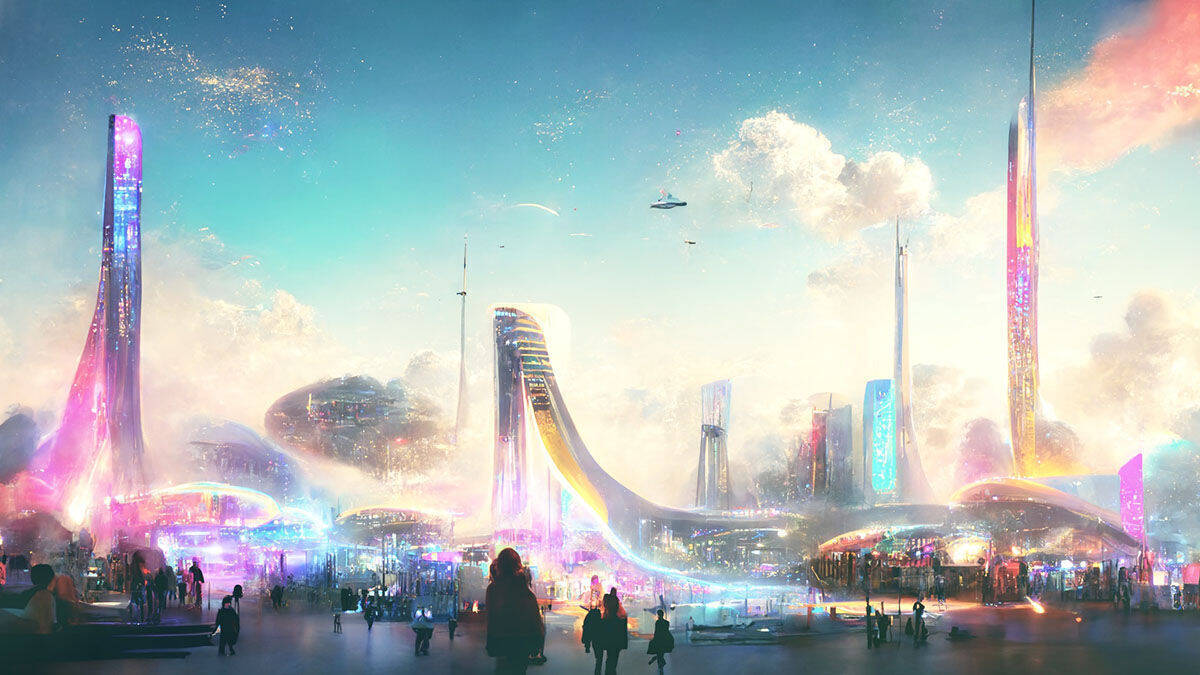 Second Life did not succeed. Why should the Metaverse do?
Technological progress has been rapid in recent years, with key technologies coming together to achieve similar disruptive momentum that was previously lacking. This progress can be seen in the way we use our smartphones, AR, blockchain-based cryptocurrencies, and mobile VR headsets. The Metaverse offers a collective real-time experience that is different from the past and has enormous potential for development.
Is the Metaverse a digital copy of the real world?
One concept for the Metaverse is to replicate a digital or virtual copy of reality, also referred to as the "Digital Twin." The technology required for this is immense and includes computing power, AI, and data capacity. However, there are already exciting developments and technologies moving in this direction, such as the Unreal Engine game software, which creates realistic avatars and environments on current computers. Additionally, companies are already taking steps towards depicting factory plants and processes as a Digital Twin, optimizing products at runtime or remotely monitoring complex processes.
Will our customers actually use and implement this?
Companies are increasingly investing in the metaverse trend, as younger generations - Generation Z and Alpha - spend a lot of time in 3D worlds and do not distinguish between physical and digital assets. Brands like Gucci and Nike have already created experiences on platforms like Roblox and the Sandbox. The variety of different experiences and use cases is enormous, ranging from catwalks, events, and concerts to learning platforms, co-working and co-creation spaces.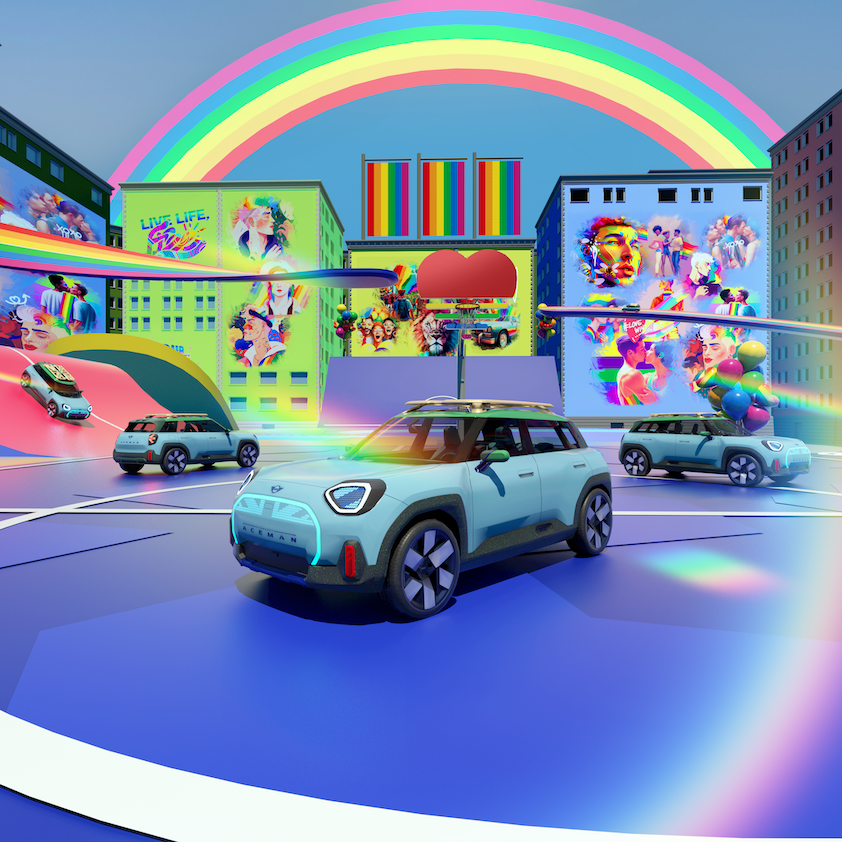 But isn't the metaverse just for gamers?
Gaming has become a big part of our society and is strongly driving the metaverse. However, the metaverse also has applications beyond gaming, such as real estate platforms, social experiences, and training campuses. Spatial thinking is a fundamental characteristic of human thinking, and we instinctively know how to move around in 3D spaces.
How can we integrate our products into the metaverse?
Metaverse platforms offer the advantage of combining and linking brand and product experiences. Products can be presented live, connected to videos, workshops, games, and concerts. Products can also be simulated in a real context, such as a coffee machine that can be demonstrated virtually. E-commerce features are also possible.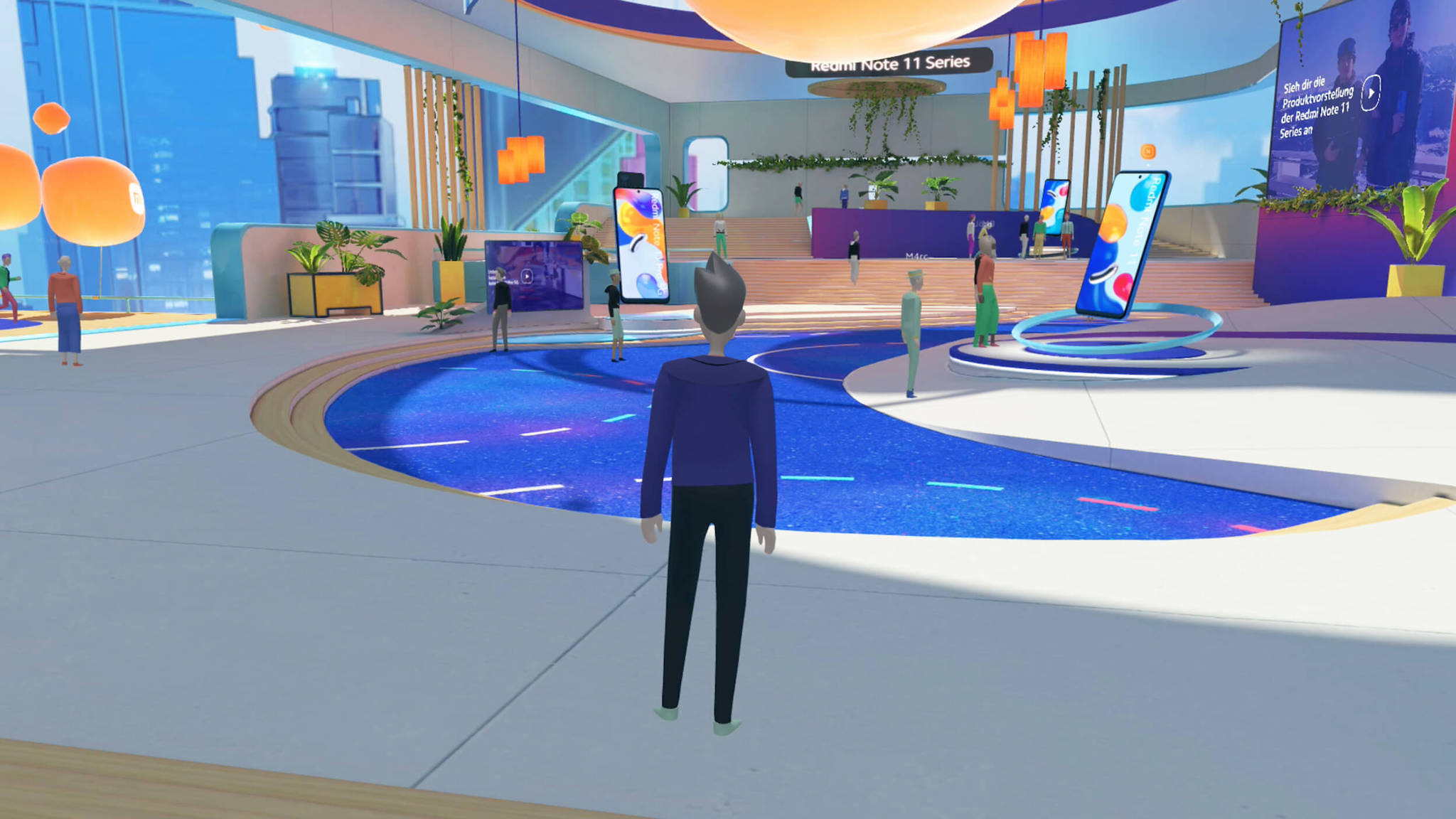 Is it affordable?
Companies can start with an existing metaverse platform like Decentraland or Sandbox to gather initial learnings and test features - all at a price range from 5,000 to 15,000 euros per space (excluding content production). Developing a corporate metaverse requires careful planning to estimate the scope and cost of the solution. Development prices start at around 200,000 euros, and there are monthly maintenance costs such as server costs.
The metaverse spaces I visited were pretty empty. How can we make it better?
To make a metaverse successful, sustainable technical and editorial support, marketing, and a long-term strategy for resource and budget planning are essential. A dedicated team is needed to operate the platform and provide regular incentives to encourage users to visit it.