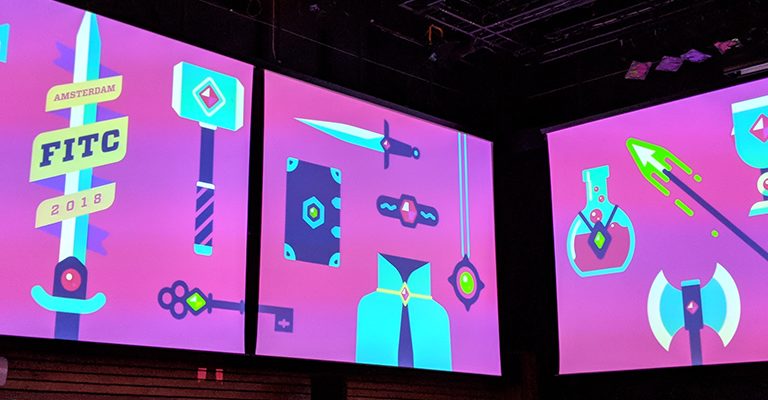 Claudia on 3/20/2018
FITC Amsterdam 2018: Design. Technology. Cool Shit.
We went to FITC Amsterdam this year to get inspired by the groundbreaking design and tech event about the future of innovation, design and all the cool shit in between. We joined fellow digital creators to hear world renowned speakers talking about design, development, creativity and so much more.

The opening titles to FITC made by Gavin Strange / Jam Factory
These are our takeaways...
Using technology as a remedy

Esmée Lechner - senior designer at DDB & Tribal Amsterdam - presented a project they did for Vodafone. Their first approach was that mobile technology can do more than only connect people... Under this aspect they created a mobile app that should help stuttering children in the Netherlands (5% of them stutter by the way) and stutter therapists in the Netherlands officially started using "Get The Flow"!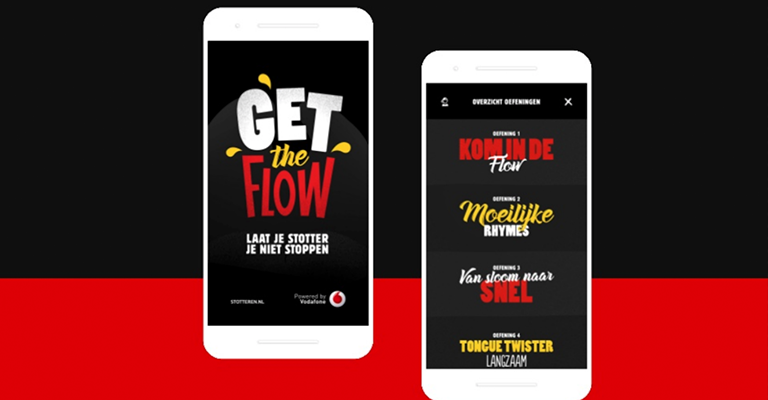 Department of new realities: Why Do We Need to Make New Realities?

The DPTNR is a division of Wieden+Kennedy Amsterdam. It's their own department for experimental projects. At FITC Anita and Geoff discussed how escapism inspires a use of technology that evolves the human perspective. A philosophy fuelled by creating fantasies for other people.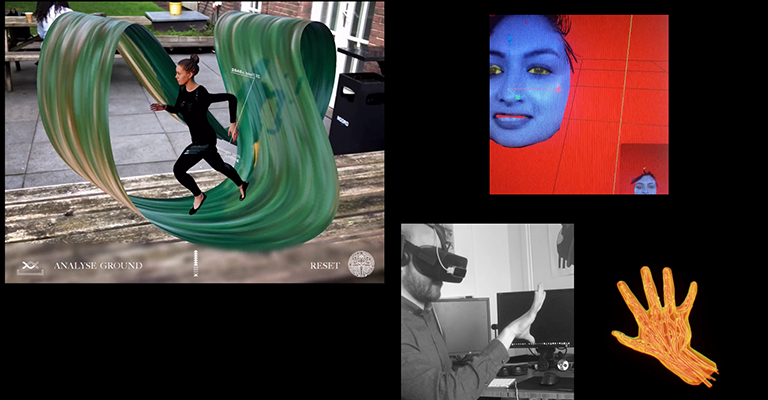 MILL+ - a content-driven collective at the heart of The Mill.
Carl Addy from Mill+ presented a project for Lush. They realized a 2-minute film created via biometric data visualization - the aim being to visualize the physical response someone has to a Lush spa treatment. Essentially, turning biometric data into art.
Insights
Eric Decker - VP of Technology, Firstborn
Eric Decker from Firstborn revealed some secrets about AR and other stuff. He recommended some books regarding AR, documented how to integrate unity with UIKit and showed some learnings regarding AR projects.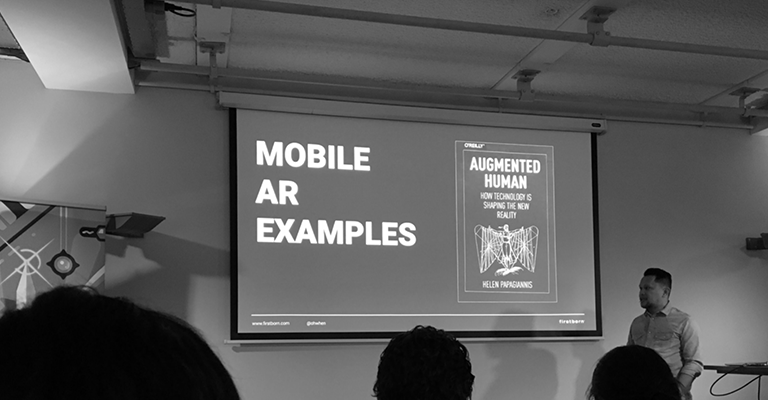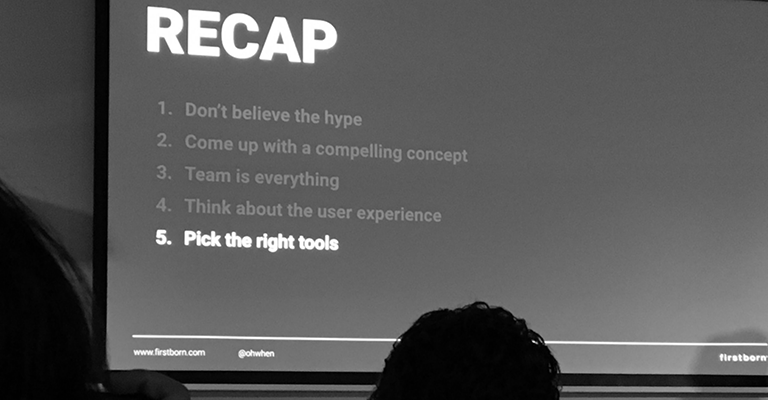 From Fantasy to Fact: the Journey From Speculation to Innovation
When science fiction films envisage credible futures, is there a bigger role that design studios can play in converting creative speculation to technological innovation?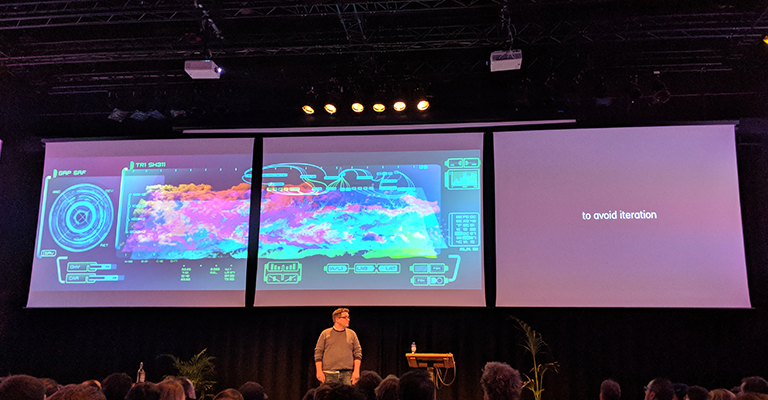 This talk looked at the challenges and real world applications of technology designed for science fiction films. Drawing on recent work for blockbuster films Blade Runner 2049, Ghost in the Shell, The Martian and more, David Sheldon Hicks from Territory Studio presented the studio's design-led approach and share how blue sky technology for films inform and inspire real world products.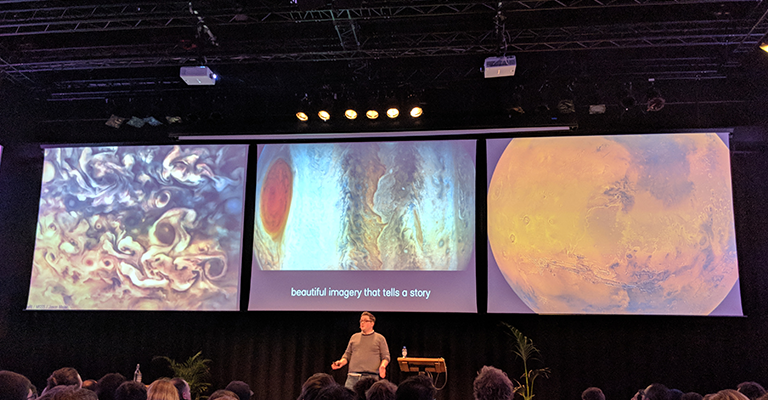 Building Worlds
Marpi - a Polish designer - took us on a journey through all interactive media and technologies and looked at it from the perspective of the user, not the author. Large scale art installations, new media events, touchscreens, interactive LED walls connected to mobile devices, AR and VR, all of it mixed together; learn how to use these tools which let anyone create their own generative worlds, and interact with one another.
Funny stuff and things...
citizenM Swan Song By PES
To celebrate the launch of citizenM in New York, KesselsKramer created a film with renowned, oscar nominated director PES that celebrated the skillfully crafted terry toweling swan of yesteryear.

In Almost Every Picture
KesselsKramer are also responsible for the publishing of "In Almost Every Picture". The 11th edition of in almost every picture is entirely dedicated to photographs from Fred and Valerie. A couple from Florida who share a passion for "wet fun adventure". One is the photographer, the other is the model and the water is the medium. No matter what they are wearing or what they are doing; they take every opportunity to get wet, the more spontaneous the better. Public or private, silk or leather, winter or summer none of these elements matter. The adventure is all of these elements combined.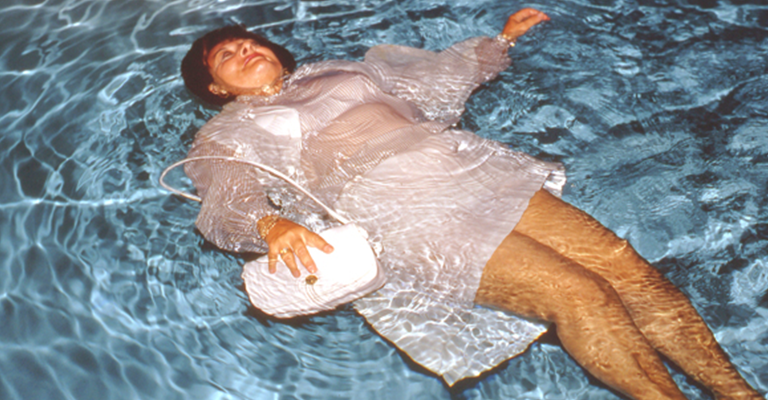 Thanks for your attention!