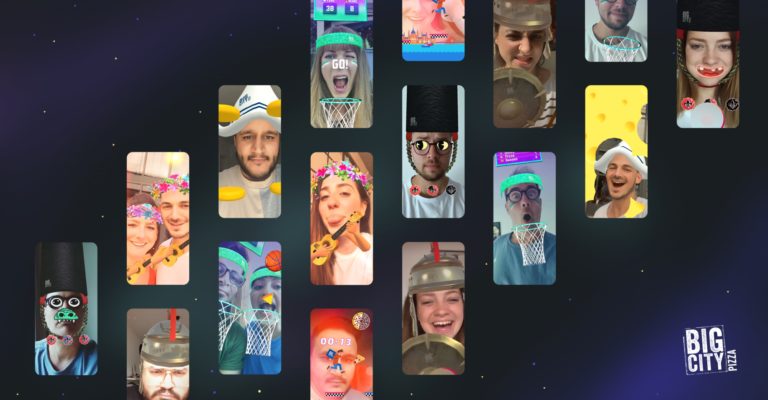 Claudia on 7/13/2020
Getting users fed with fun: Demodern developed Augmented Reality filters and games for Nestlé Wagner's Instagram and Facebook
Hungry? Wanderlust? Both?! How about a tasty pizza with an extra slice of augmented reality - an interactive appetizer, so to speak. In order for brands from the FMCG segment to benefit from the incoming "Social AR" trend, Demodern has developed a solution for digital product extensions in Augmented Reality. The experts for creative technologies are now realizing the rollout of BIG CITY Pizza locations for Nestlé Wagner, in the form of interactive face filters and games, and into the living rooms of everyday consumers. This stands true to the motto "BIG CITY essen - BIG CITY erleben". Besides both Beiersdorf and Kellogg's, Nestlé is the third company in this sector for which Demodern implements innovative AR experiences.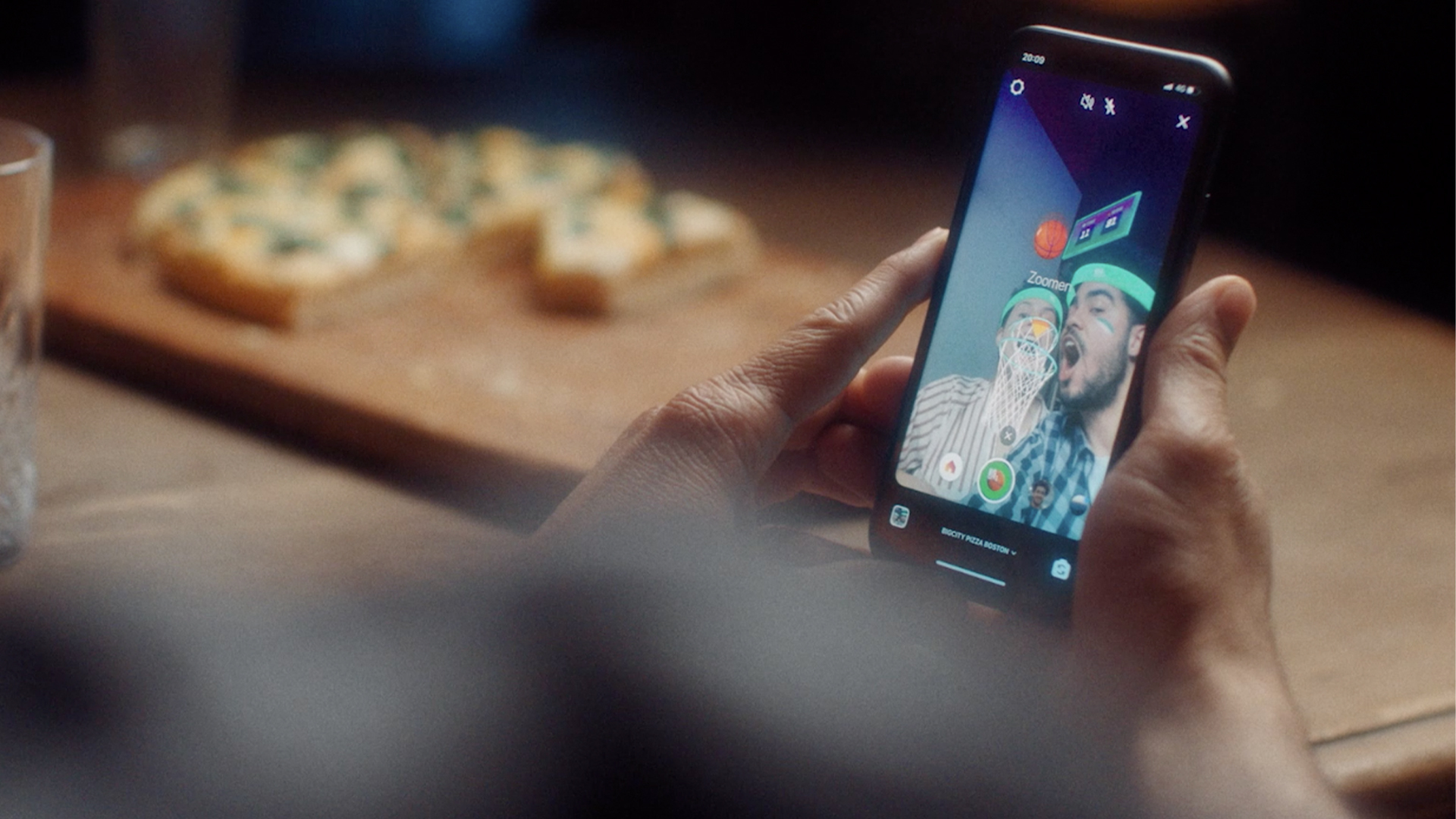 Demodern has been designing and developing unique interactive AR effects through Facebook's tool "SparkAR". For example, with the BIG CITY Pizza location "Boston", the user becomes a personified basketball hoop to get the high score, while "London" makes them a Queen's Guard on duty (caution: do not laugh!), and for "Rome", they travel back in time assuming the role of a gladiator - Russell Crowe would be impressed. On to Budapest, where as a cool-mannered pizza boy, the user must master obstacles to deliver the pizza as quickly as possible - without falling into the Donau river, of course. As if that wasn't enough excitement, cheese slices are propelled around their head with Amsterdam. All filters and games are designed to be shared and played with a friend, and to challenge others by tagging them. The AR filters and games are found on Instagram and/or Facebook, where the download of any other app is not necessary. Just one reason why Demodern's decision for Wagner's use case was SparkAR. In an iterative process, the creative possibilities of the tool were first tested, followed by the technical implementation. In result, high quality assets and fast results are guaranteed. In 2019, Demodern was able to gain initial experience with SparkAR during the rollout of face filters for the German National Tourist Board as part of Bauhaus100, century anniversary.

Unboxing reinvented...
A 30-second video has also been produced by executive implementation. With the moving image format on TV level, Wagner actively promotes the game on all youth channels VOD, Twitch, Snapchat, and YouTube. Furthermore, in the course of the campaign, social media personality Marcel "Scorpion" Althaus shares the various filters with his community on behalf of Wagner and the in-house Influencer Marketing Hub. The communication concept behind this strategic campaign was created by marketing agency Cocomore. The decided tool for organic marketing measures were the BIG CITY pizza boxes themselves: Upon discovering the printed QR Code on the packaging, anyone can access the respective filter. To activate special Easter Eggs, the physical carton also plays a key role in digital interaction. How? Consumers will have to find that out for themselves. However this much has already been said: According to Facebook, such a solution has never existed in this format before.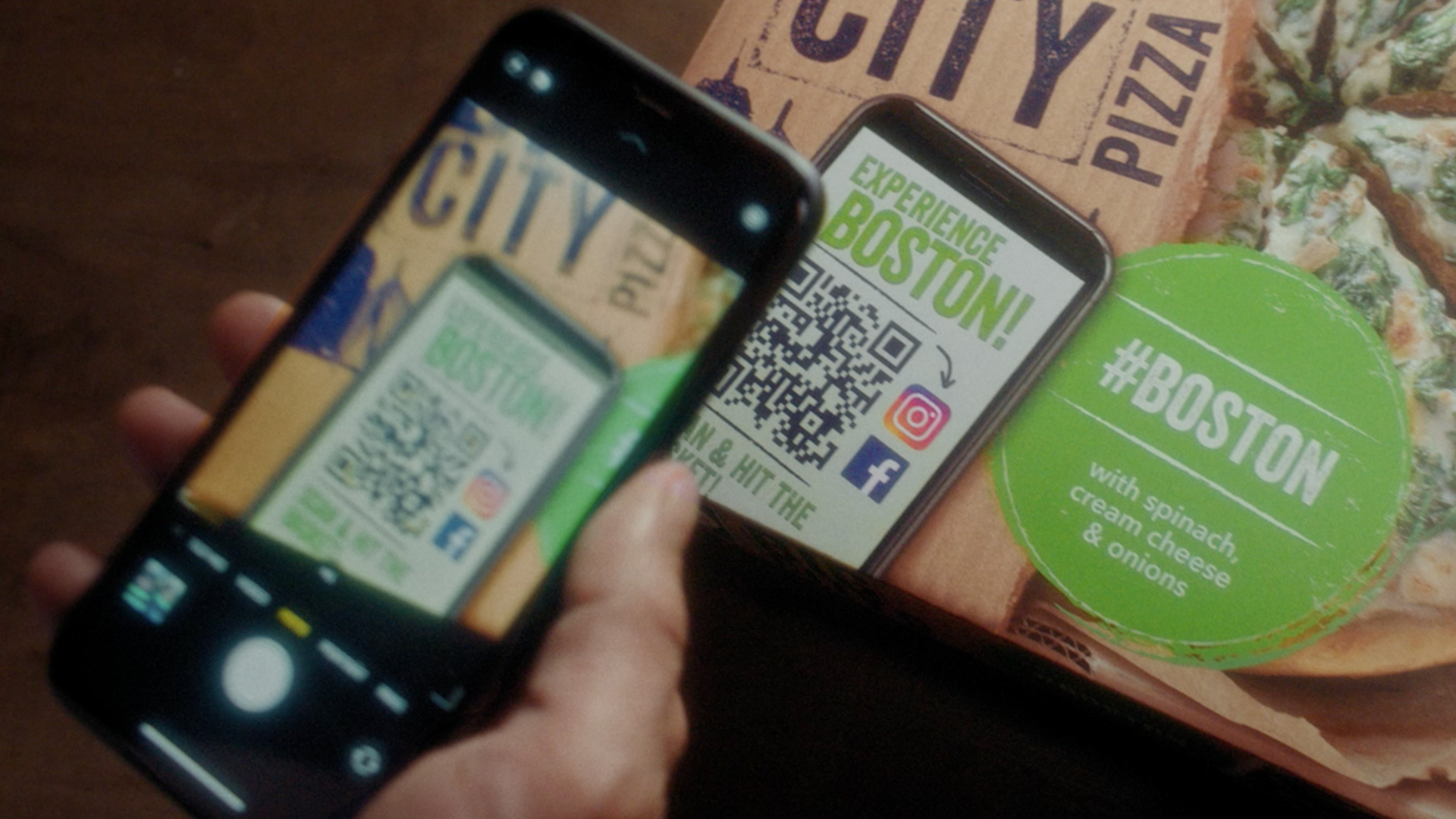 The Demodern team from the Cologne location is responsible for the development of the filter and game ideas, the end design assets, and technical implementation. Through this project, Demodern shows how "Social AR" helps a brand stay connected with its customers - which is an even more relevant topic in times of social distancing and economic uncertainty. Further filters and games for all other BIG CITY Pizza locations will follow, and some locations mentioned above have already made it to supermarkets and are ready to use.