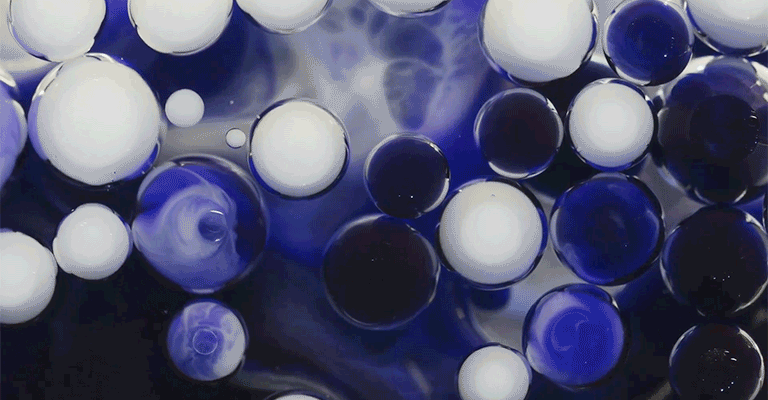 Claudia on 2/14/2020
DROP - an audiovisual experiment using purely organic materials
DROP is a self-initiated lab project that challenges the idea of a new-age digital experience by realizing it using only analog methods. The viewer is thrown into an audiovisual sensoric journey that blurs the line between virtual and organic. Read on for insights into how the project came to life.
It all began with OFFF Barcelona...
After attending the OFFF Festival, Fernanda Sabaudo (Visual Designer) and Lisa Marleen Mantel (Experience Designer) were overwhelmed with inspiration and decided to set themselves the following challenge: Is it possible to create a digital experience using only analog methods? So they got to work experimenting with different materials and eventually found Ferrofluids - liquids that react to magnetic fields, and this is where things got moving.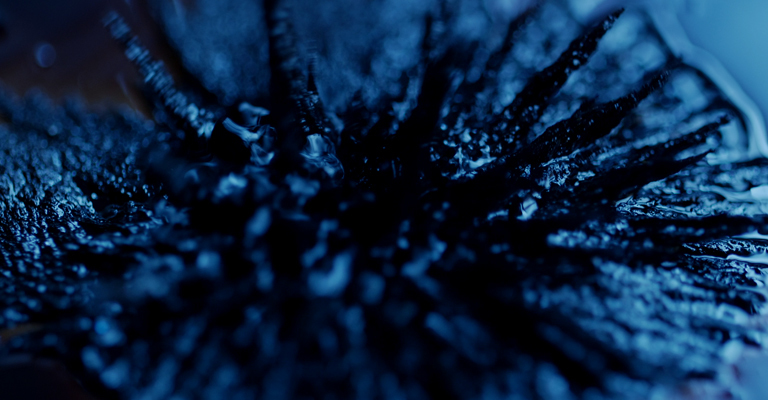 Working in macro detail
So they had the idea, the material, and the power - what now? To bring things to life they reached out to Ömer Mutlu (Digital Creative) to shoot some tests and see if the result would look as if it were produced with software. Utilizing the Demodern lab they set up a workspace with the help of Matthias Rosenthal (Creative Developer) and started capturing material using macro lenses to get the highest fidelity 4K footage possible.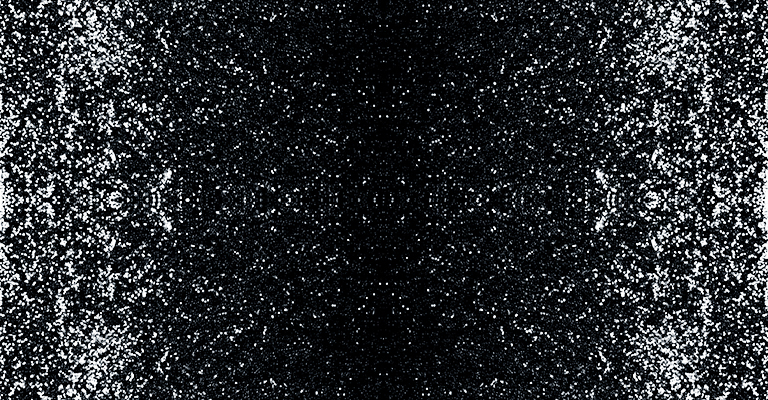 Learning from Chladni, the 'father of acoustics'

An important inspiration behind the experiment was the so-called Chladni Plate. In the late 1700s, German scientist Ernst Chladni was the first to prove that sound travels via waves by devising a way to visualize their vibrations on a metal plate. As our team were not using Chladni's plate method specifically, they had no real control over the sound patterns created but rather poetically left the results to chance.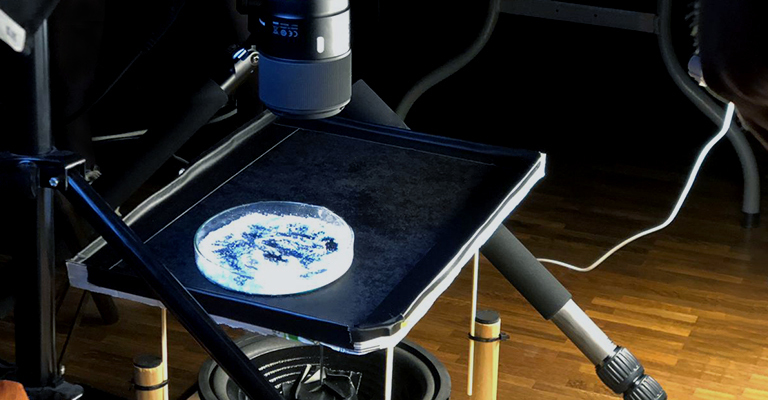 Making sounds and vibrations visible…
During the capture phase they also found out that via the vibration of certain sound frequencies (90 Hz), unique movements and patterns could be triggered. Soon enough, craft store glitter became atmospheric particles, childhood bubbles became alien-like organisms and audio bites now became truly visible.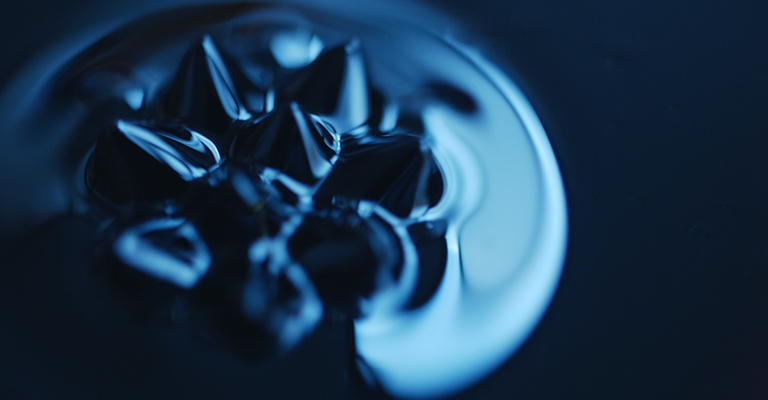 From 4K to 8K - analog transcends digital
Some say the sky's the limit, but for our team, 4K wasn't… To multiply the density they had the idea to reflect the shots and create doubles resulting in crisp 8K scenes which resulted in a sensually satisfying outcome.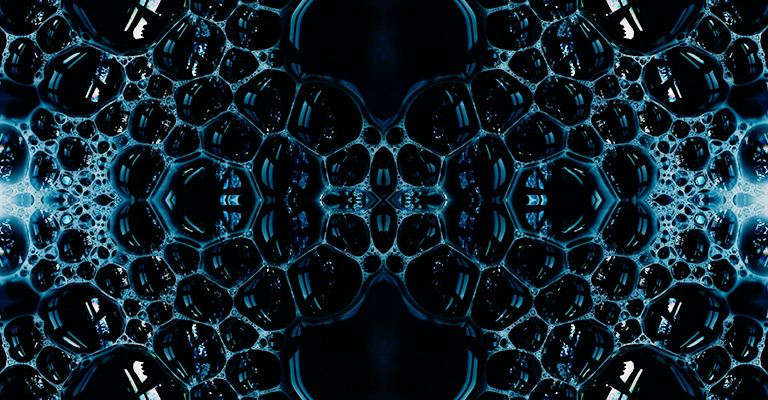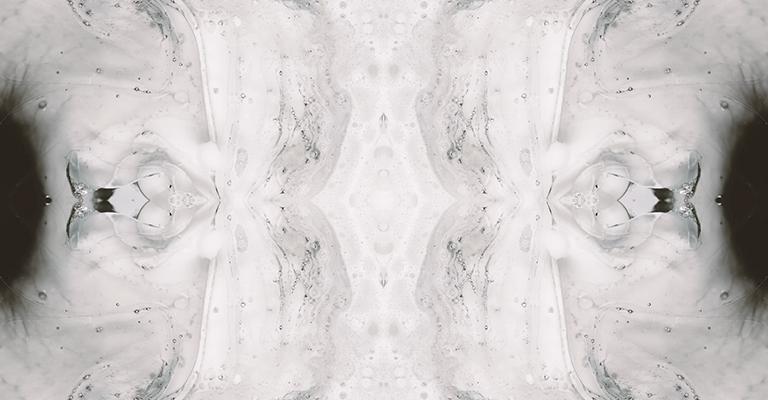 Tailor-made ambient sound
To elevate the experience to another dimension they asked our go-to audio guys to compose and synchronize a tailor-made ambient soundscape with the artistic visualizations.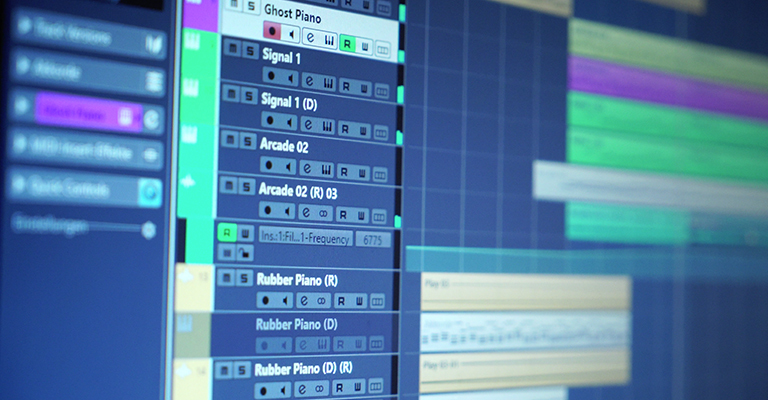 Audiovisual experience for trade shows and events
This audiovisual experiment is just the beginning and we are looking to elevate "DROP" in an interactive context for wowing users and customers at tradeshows, public spaces, festivals, and retail stores. If you are looking for high impact experiences at your next event contact us for the full production, hardware, setup, and development service!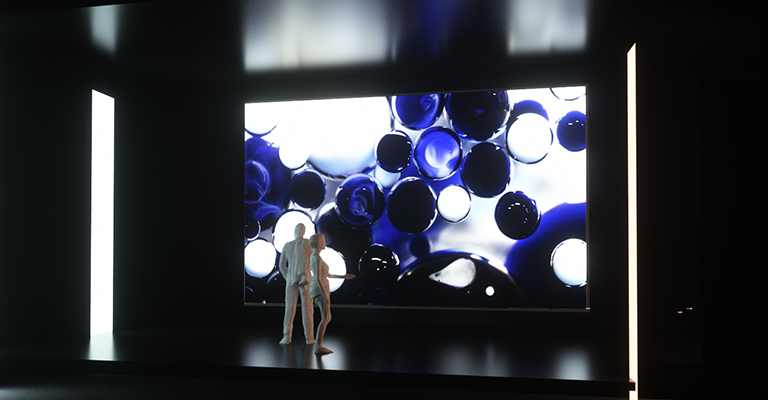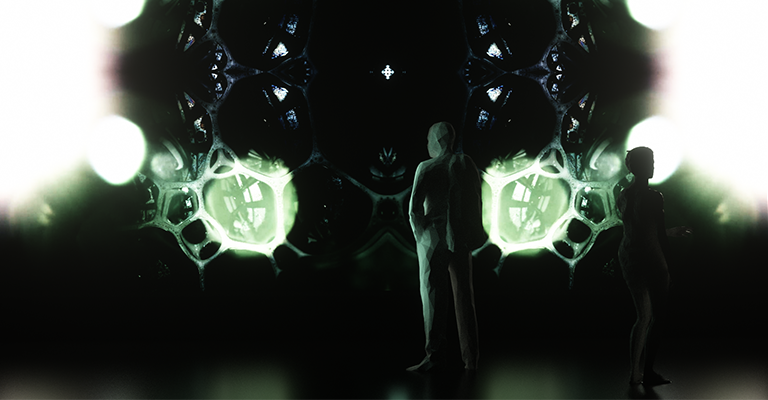 Tools and materials used:
Drill set, subwoofer speaker, Petri dish, syringes, colored ink, glitter, soil, sand, vinegar, and Ferrofluids.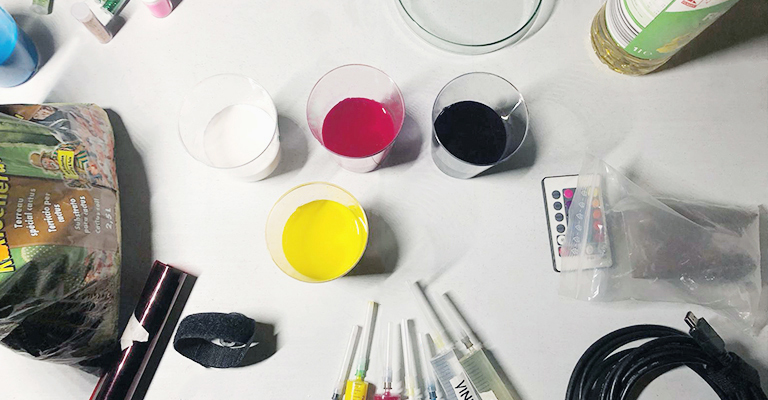 We want to say thank you...
Jan from Simon Says Media for the supporting equipment and Sebastian Schubert from Skip Beats for the mind-bending sound!