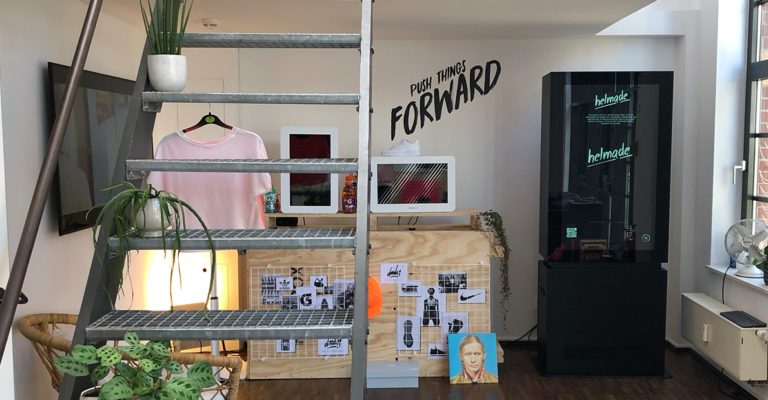 Claudia on 4/23/2019
Retailtainment: The Demodern Showroom in Cologne
Spring time is showroom time: and so we opened the doors of our Cologne office again and people were invited to join us in the historic Vulkanhallen in Ehrenfeld for an experience fully focused on retail and entertainment which both can not be separated from our opinion. Visitors were able to test technologies such as augmented and virtual reality, game and shop installations as well as 3D product configurators and meet with our experts in concept, design and development.
Impressions
On a sunny Monday in April it all began... From April, 1st onwards our guests were able to touch and feel our latest relevant case studies of how we are using emerging technologies for purposes in retail contexts, entertainment spaces, and of course - RETAILTAINMENT. (and that was not an April Fool's joke).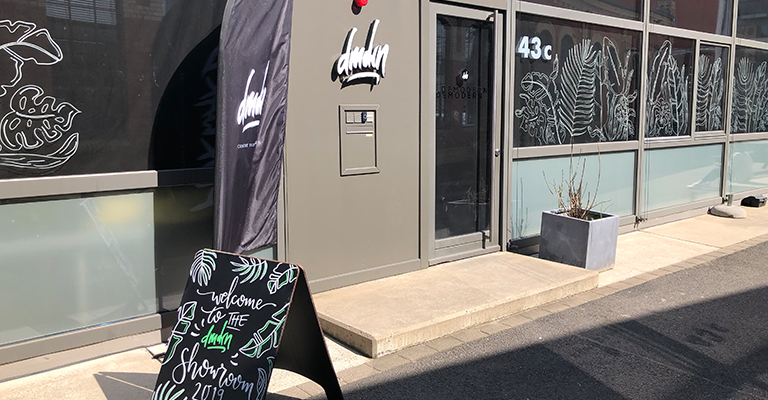 The Entertainment Area
Since we have rented another room at the Vulkanhallen - our so-called Studio - at the end of last year, we were able to focus on the entertainment sector in our main office and transform our various meeting rooms into micro-amusement parks.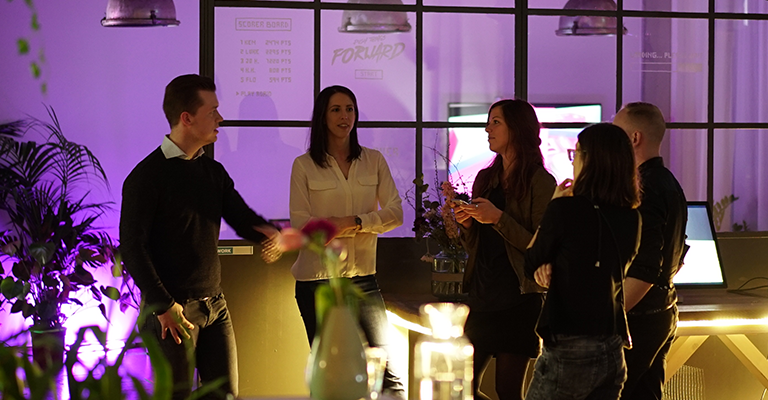 The Gaming Room
Digital Pinball, 5G Drone Race or an interactive baseball and/or football game on one of the podtables we created for last year's GATORADE roadshow - in our gaming room it was hard for our guests to decide which game they wanted to play first.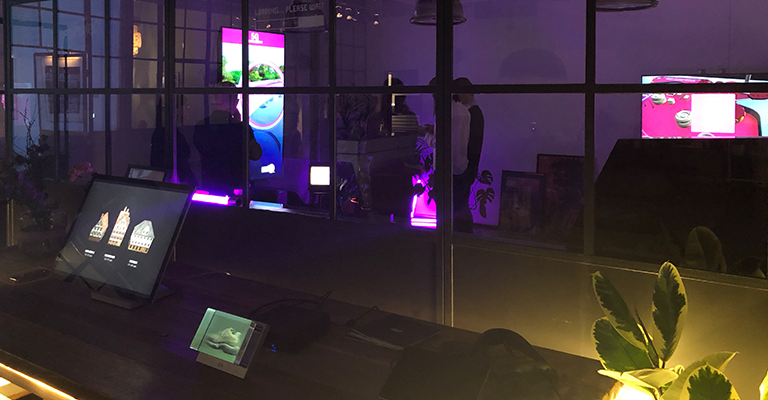 Digital Pinball
The digital pinball brought the players at the IFA Berlin 2018 closer to the topics around the new mobile phone contract MagentaEINS - for us it was all about the fun of the game and the players could play the ball on two different screens. The goal was to catapult the ball from the lower conventional pinball area to the upper area and to collect as much points as possible to reach different levels.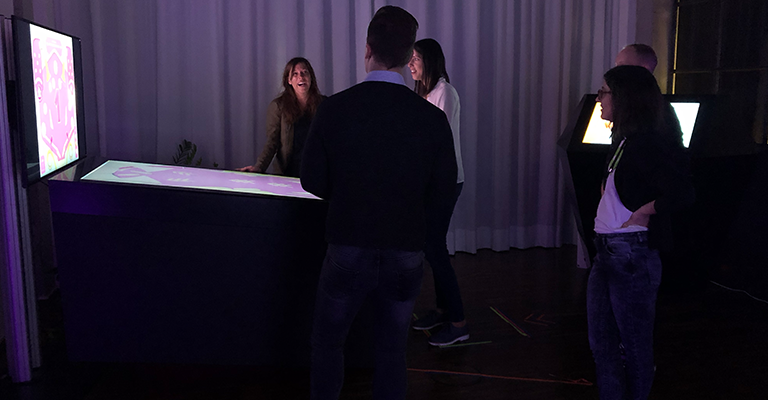 Interactive 5G Drone Race
The Telekom 5G Drone Race was developed for IFA Berlin 2018 and should bring visitors closer to the topics around the new, improved and faster 5G net of Deutsche Telekom. Up to five players can log in at the same time with a smartphone to control the racers remotely driving through a Smart City. They have to avoid obstacles and they can collect power-ups à la Mario Kart.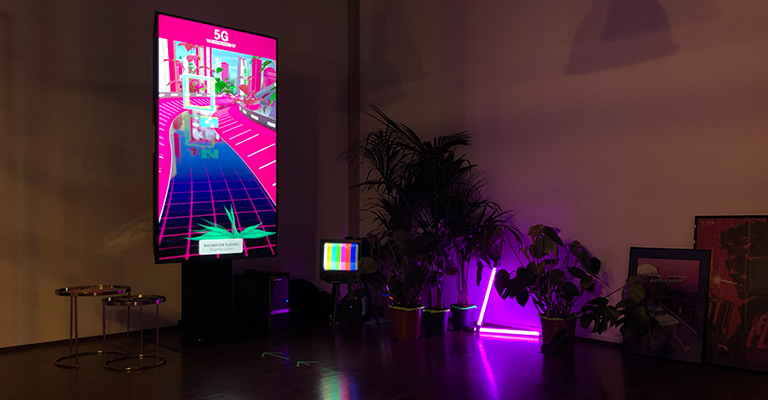 Pod Tables
For last year's GATORADE roadshow we developed a pod table - visitors could either find out more about the products or play some mini-games. Our visitors were able to play those games and prove themselves whether they can better throw balls in a basket (basketball) or if they can handle the football better.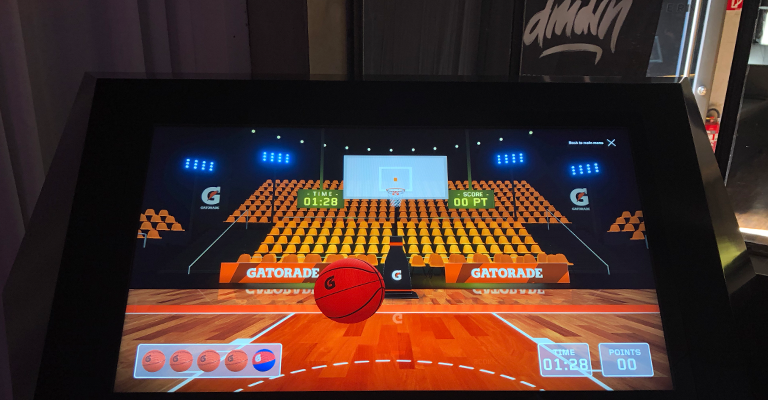 Demodern Gadgets
In addition to the installations, we also had some (still top secret) apps around, the visitors could swing on our VR Swing in Virtual Reality over Berlin, Cape Town, Vienna, New York and San Francisco and were able to try the Augmented Reality glasses Magic Leap.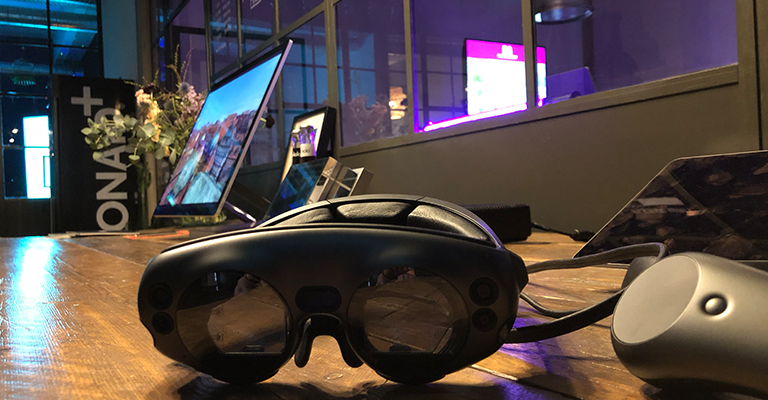 The Looking Glass
An obvious highlight was the Looking Glass. The Looking Glass is a new holographic display that enables you to look at, interact with, and share 3D creations with the real world. Whatever you put inside your Looking Glass — from a virtual pet to an architectural model or a CAD drawing of a rocket engine or as in our case sneakers — come to life.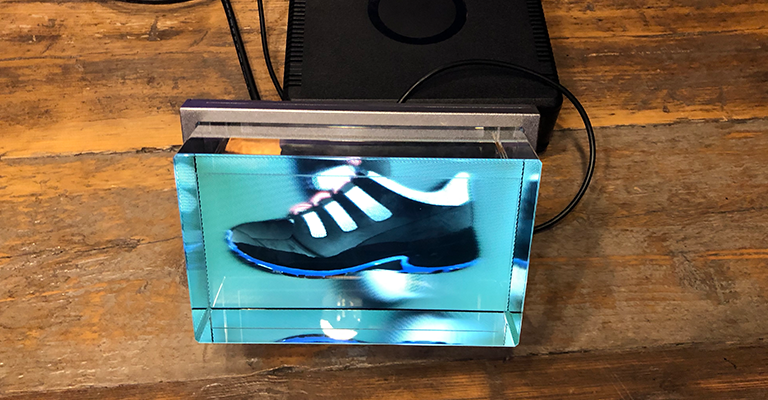 Retail Area
We have turned our newly rented studio into a retail showroom and presented our digital installations, which are perfect for the POS. The highlight: Hypeboxes, which we want to discuss below in more detail.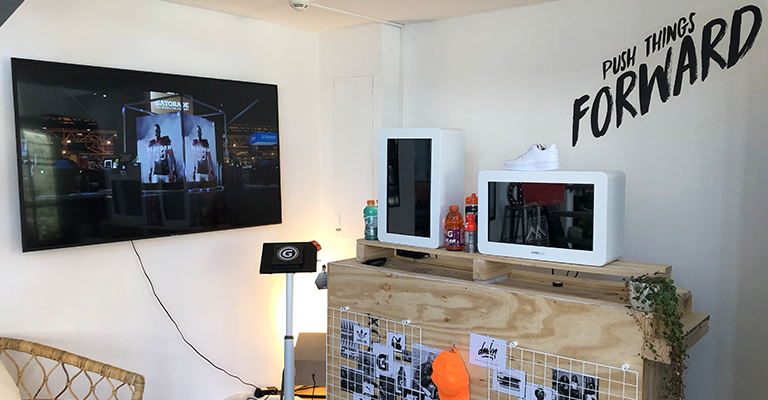 IKEA & smart - configurations in VR and 3D
But first and foremost we do not forget our "good old" but of course still amazing projects: Setting up your apartment in our Virtual Reality Showroom "IKEA Immerse" was again possible and of course the smart Cites Retail Experience could be tried out - configuration of your favorite smart included.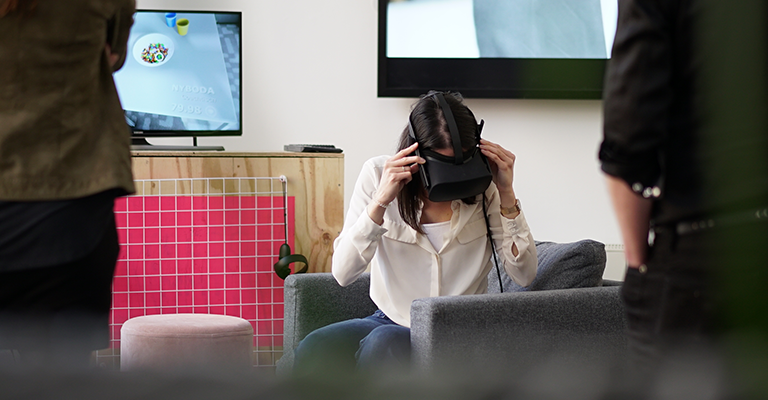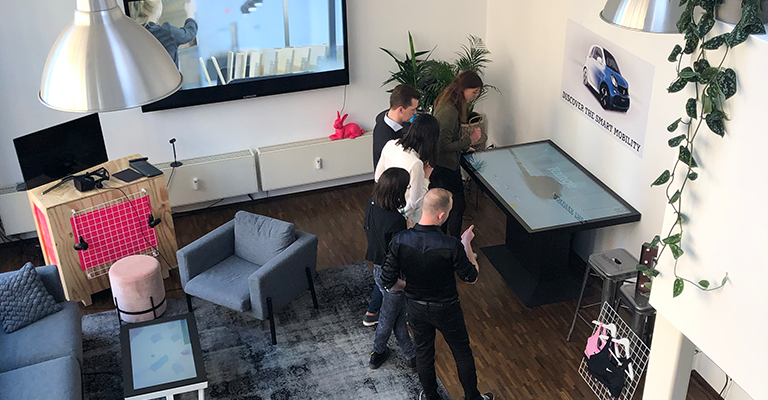 It's all about Hypeboxes
Hypeboxes revolutionize product presentations. Inside the boxes, which are available in different sizes, they present the minimalistic and modern object that you want to portray. On the transparent display screen in front of it you can present suitable video content and per touch function you can get more information about the product. This creates a fusion of physical and digital - phygital as its best.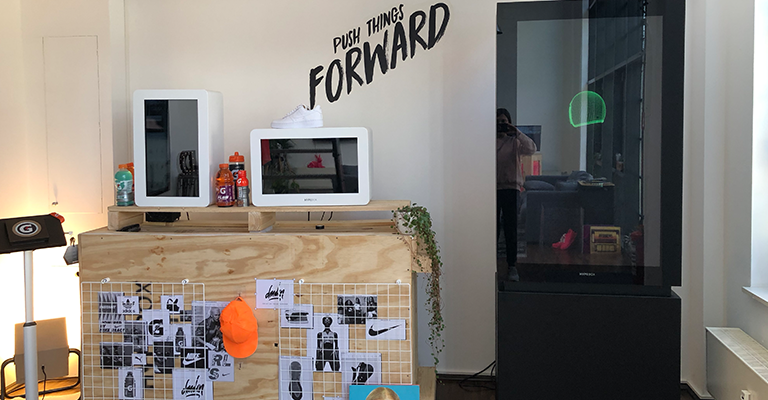 For the GATORADE Trade Show 2018 we already used those hypeboxes and enabled the users to explore the properties regarding nutrition and protein intake of the highlighted products. Contained in a 32'' Transparent LED box, we developed interactive animation which gave us the opportunity to reveal the products, as well as a better distribution of the explorable content. Within the touchscreen interaction, users were activating animations and received the access to key information.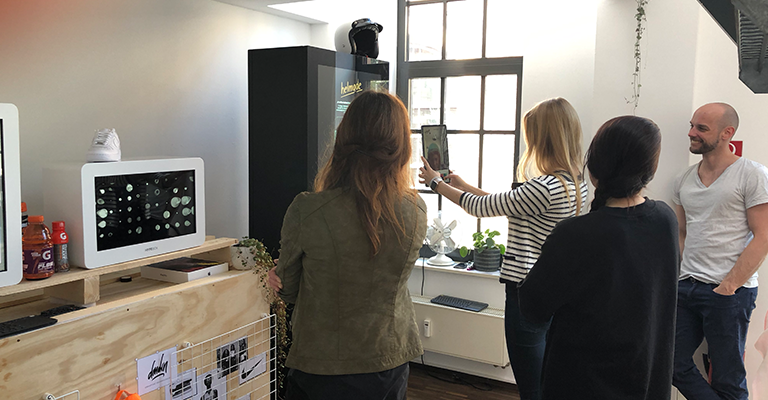 One of the highlights was the hypebox for helmade. In the box a physical helmet was placed, which we rebuilt and animated in 3D. With Unity, this 3D model was brought to life so that users can easily scan the helmet in the Hypebox, which appears on the iPad then and can be placed on the user's head in augmented reality. The user is then able to adjust the color and to see if the helmet suits him. All without trying it in reality and ruining their hairstyle. For us a revolution for retail.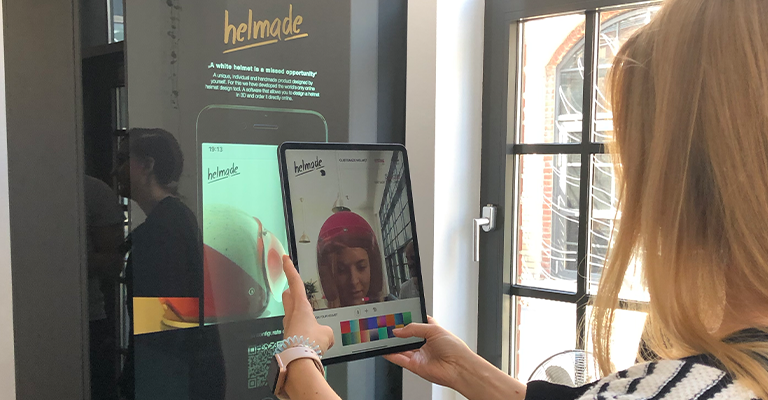 Last but not least...
... we want to say THANK YOU, thanks to those, who came by and were inspired by our experiences and retail installations. Also, thanks to everyone who planned and made this great showroom possible. See you in Hamburg in May - as every year the showroom goes on Demodern-Location-Tour.
We are recognized as a top Software Development Company on SoftwareDevelopmentCompany.co.