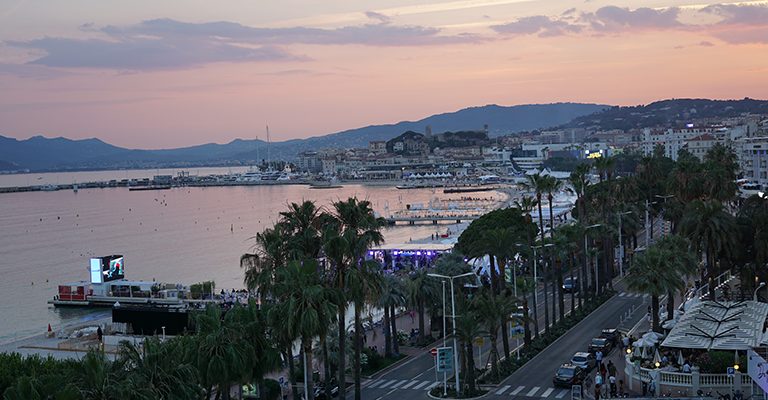 Claudia on 6/29/2018
Cannes Lions 2018 – Catch me if you can(nes)
Which way to the beach? This has been probably the most important question at this year's Cannes Lions Festival Of Creativity. The advertiser spectacle happened again around the famous Croisette - the spot where Cary Grant and Grace Kelly once said good night in Hitchcock's thriller "To Catch A Thief" and where each year the stars and starlets climb up the stairs to the Palais during the Festival de Cannes. We went there and made ourselves sure that the creative festival at the Côte d'Azur is worth the travel (and the money).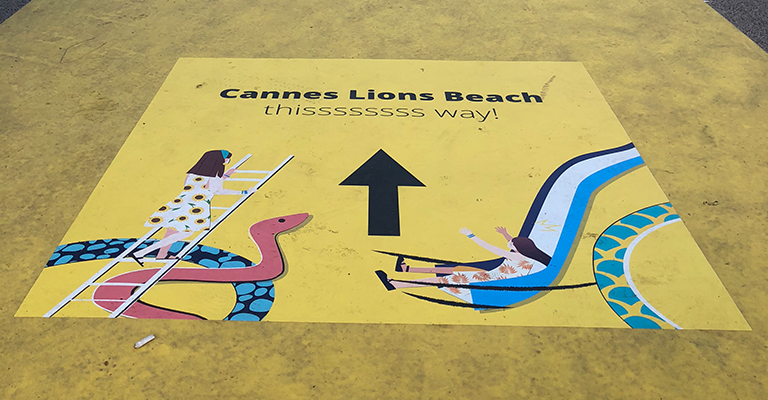 Google Beach - networking under the french sun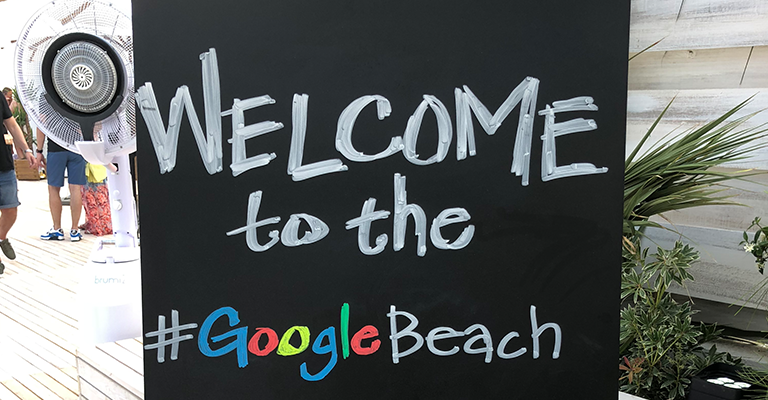 At the Google Beach we did not only enjoy the sun and delicious drinks, we also met people from all over the world and had some fun with them. Networking on the beach is not this bad to be honest. In addition, we were able to try a variety of social media installations.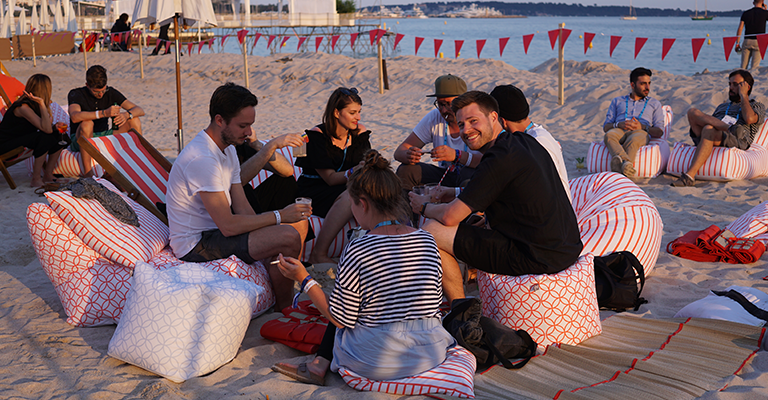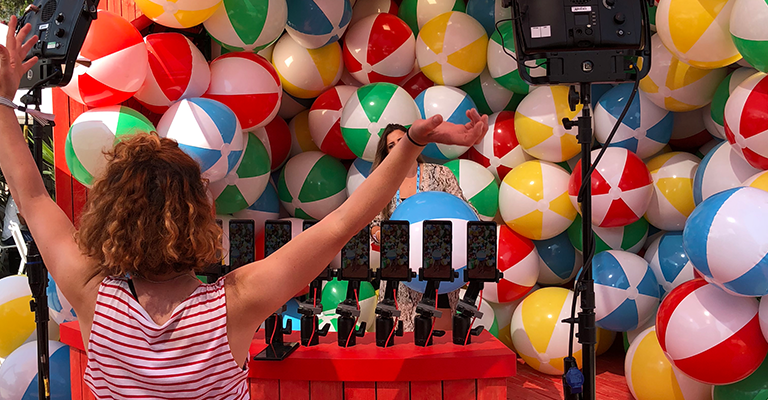 Google Demo Day
Because of our contacts at Google we received a personal invitation to the exclusive Google Demo Day. So we got the chance to listen to a private talk of Dan Kaufman, who is General Manager in charge of Google ATAP (Advanced Technology and Projects). Among others he talked about how to make AI predictions smart without questionnaires.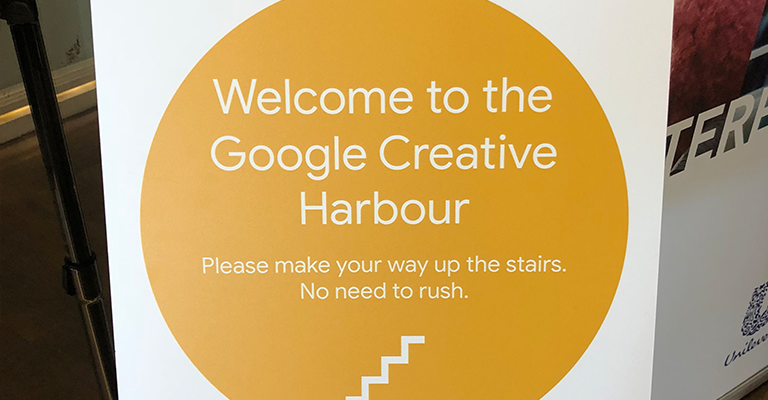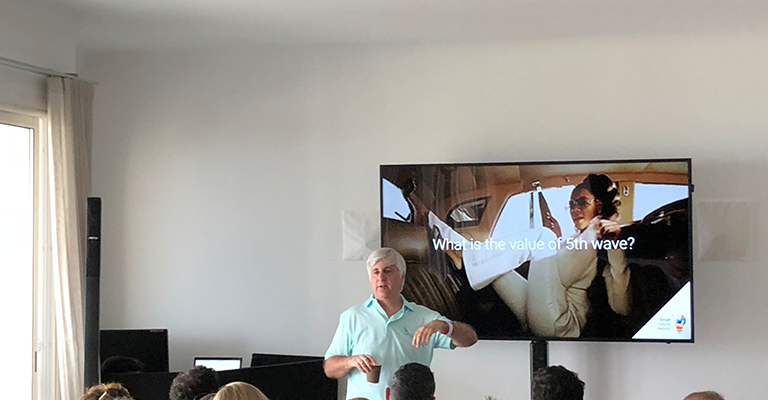 Google's hot stuff
Another reason to be excited… we were able to try Google's new and hot stuff. Our special interest lay on gesture control by radar technology. It's a big benefit compared to visual procedures such as Kinect because radars can recognize the whole room in its environment, which offers us a lot of possibilities regarding user interaction. Unfortunately we all have to wait a bit for it - Google is still developing. Google Spotlight Stories are also pretty cool. It's all about Virtual Reality Stories: Artists and technologists create stories for 360° mobile devices, mobile VR or VR headsets.
Google Lens
The recently launched app Google Lens was a real stunner to us. After opening the application, the user can focus on products, objects or even animals, and when you click on the display Google will show results presenting the product, similar items or the race of an animal. So you never have to ask strangers again where they bought their dress or their shoe. We love it.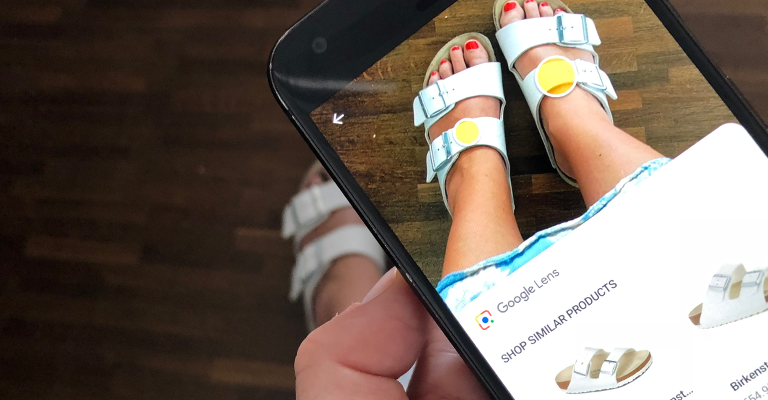 Facebook Beach
Facebook was not missing in Cannes of course. At the beach of the social media giant we had a look at a very special installation. Instagram's "Storyscape" by British Artist & Designer Es Devlin presented an immersive filmic installation at which a cylinder of projection mapped miniature stories surrounds the user. Her installation explores the democratization of storytelling.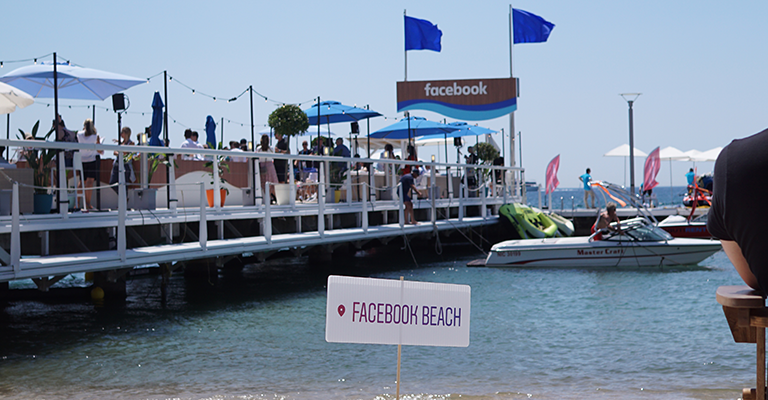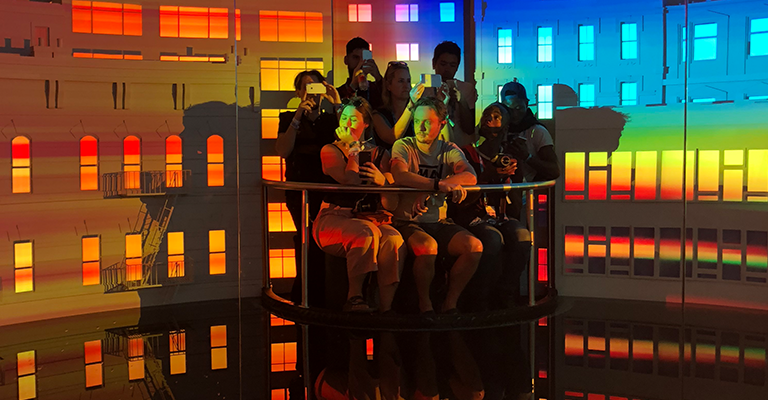 What else happened
Unexpected and unplanned often the coolest things happen: We stumbled into a private gig of James Bay by accident and we could try free parasailing to prove that even sky is not the limit ... Muahaha.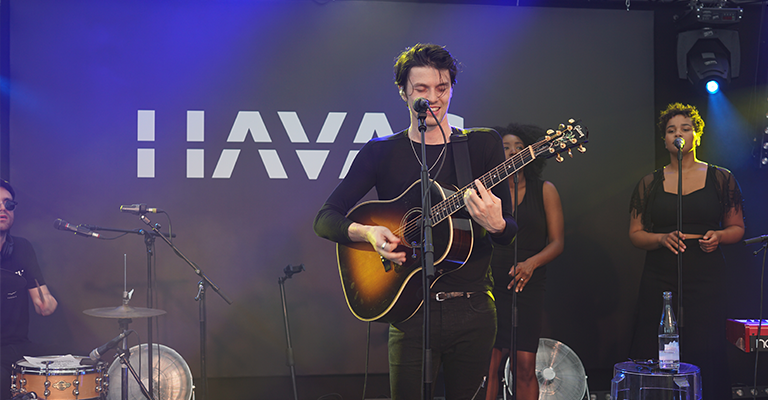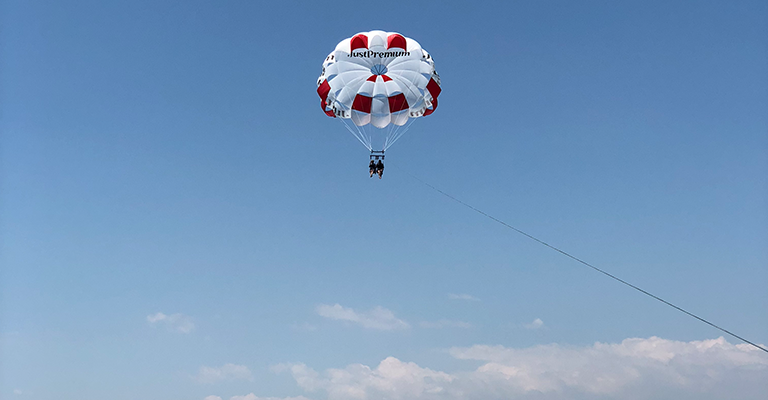 Cheers and see you soon!