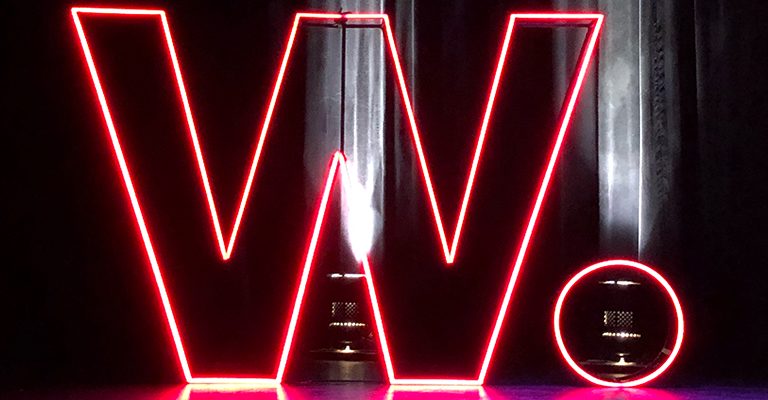 Claudia on 7/30/2018
Awwwards Digital Thinking Conference 2018 in San Francisco
20 inspiring talks, 3 overall topics: Expertise, Principles und Passion! This was the Awwwards Conference in San Francisco. Gion and Christopher have been there and brought some exciting insights. A trip to Yosemite National Park included!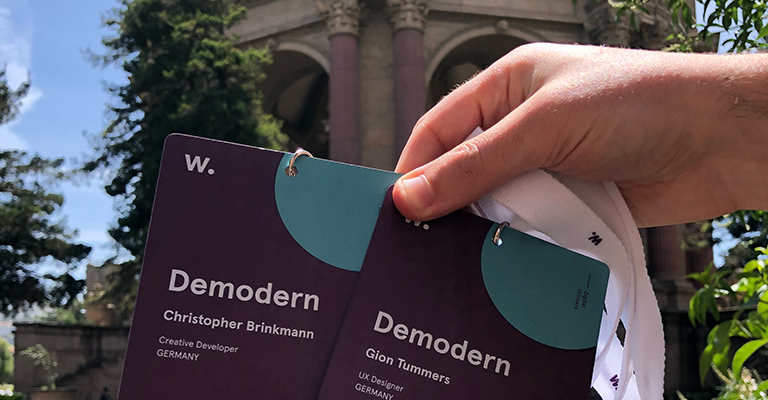 Overall topic 1: Expertise
Translating design problems into computable parameters
Lysandre Follet, Generative Design Director at Nike, told us that they are inspired by some very light but stiff plancton. And they try to understand the principle and parameters behind its structure. They analyze every aspect of athletics tracking data for generative product design. Algorithms create endless solutions. Simulation finds the good ones. It's a highly iterative design process. With this method they can create the perfect design for each shoe size instead of just scaling the size 10 design (like they did before).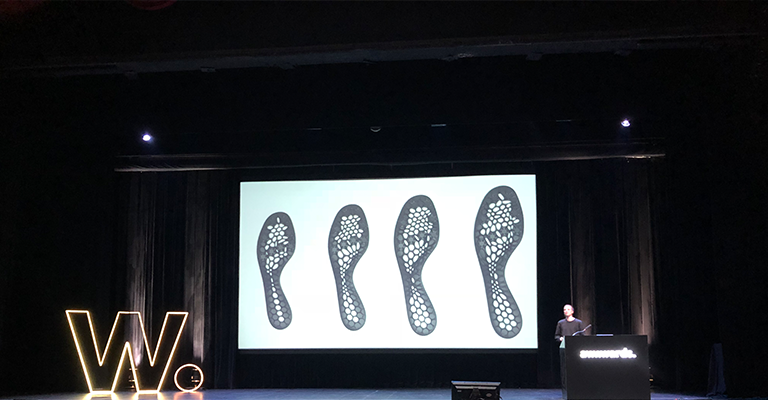 Designing tools
Tom Giannattasio from InVision was talking about ergonomics when designing apps/products. Example of bad practice being the "save-for-web"-claw. He opened with "animals are dumb. Because they don't know how to use tools". Then his presentation crashed 3 times...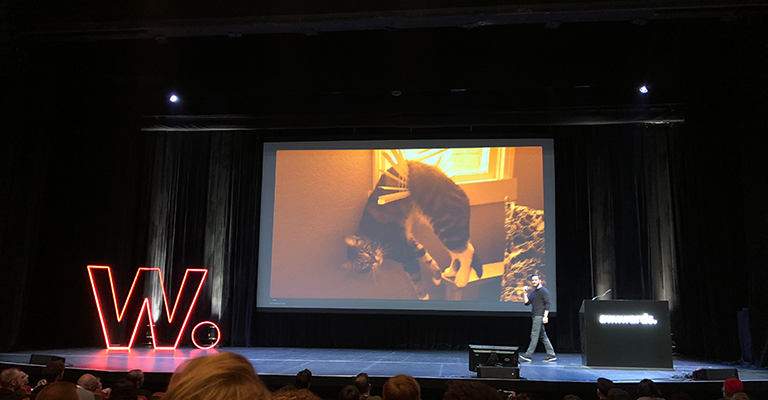 Removing friction in designing for e-commerce
Jenny Gove from Google talked about Progressive Web Apps and how they are keeping the web relevant. Those will no longer have disadvantages compared to native apps because of notifications, service workers and local application cache.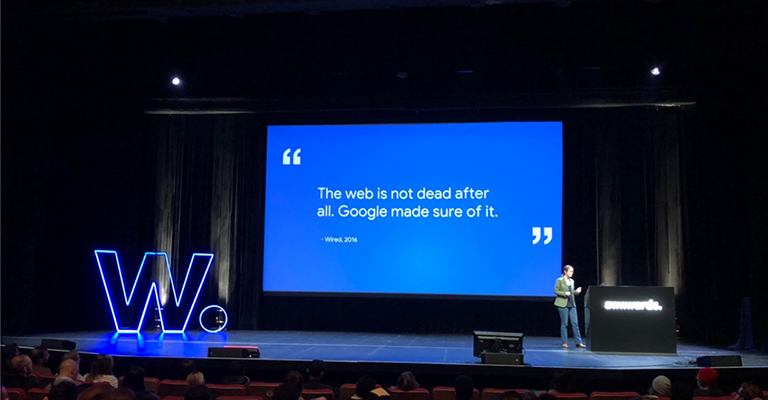 Making technology more natural
Claudio Guglieri, Creative Director at Microsoft, explained how they try to make flat Ui in a 3D space with light sources and shadows.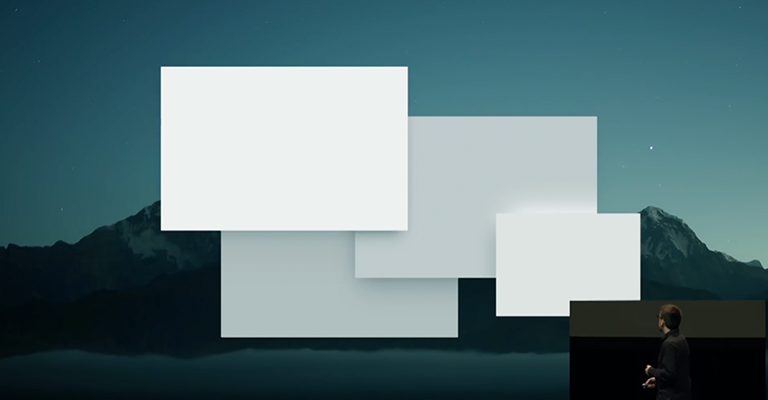 Also interesting: Guglieri showed how Microsoft developed the system sounds known from Windows. Have a look at his talk on YouTube to get more information.


Designing like a scientist
Navin Iyengar from Netflix talked about unbiased decision-making with A/B testing to improve the product in a data-driven/scientific way. Works well with 125 Million user worldwide...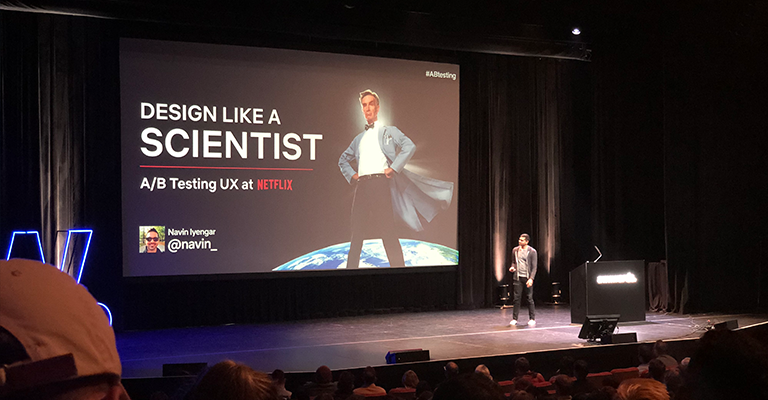 Overall topic 2: Principles
Setting principles to build products fast and best
Demian Borba, Adobe XD, was summarizing the key insights about Adobe XD's iterative product design process. "Everything will be ok in the end. If it's not it's not the end."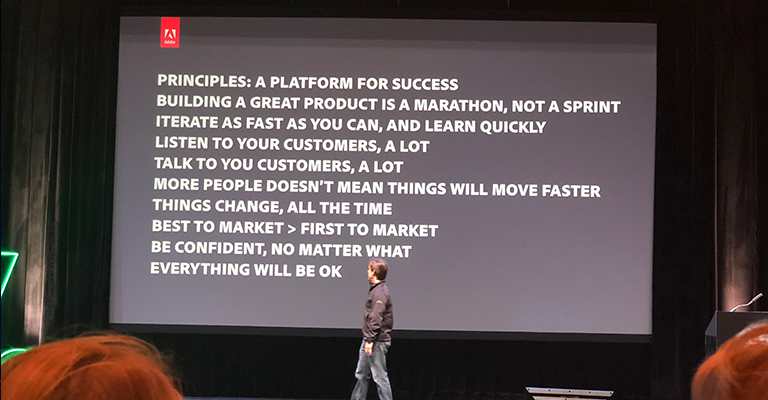 Respect the process
Tim Van Damme, Abstract, talked about the design process... Respect the process!
Don't start by yourself behind a screen, start with the team:
1. Problem definition
2. Context definition
3. Ideation
4. Grouping according to theme
5. Compare (get opinions/feedback)
6. Paper prototype (any form) a solution for each theme
7. Decide direction
8. Then you start designing and pixel-pushing.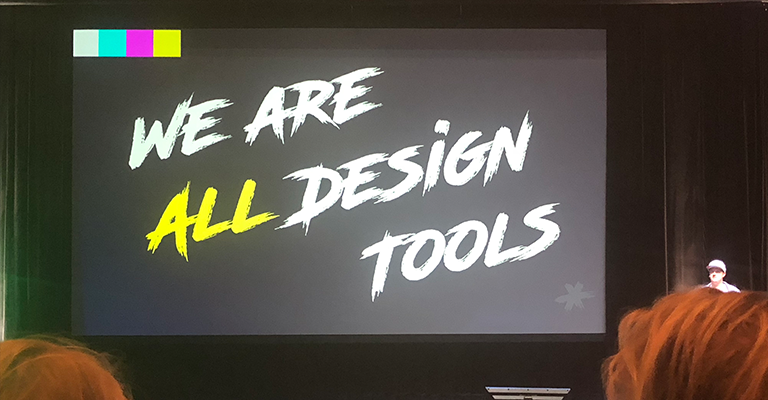 How they roll
Julia Khusainova, Airbnb, talked about macro interactions at Airbnb and the dynamics that make an efficient team and process.
Principle #1: Align on goals and feedback so that everyone knows what to expect.
Principle #2: Accept the challenge of feedback.
Principle #3: Support each other
Principle #4: Set boundaries
Principle #5: Celebrate achievements and people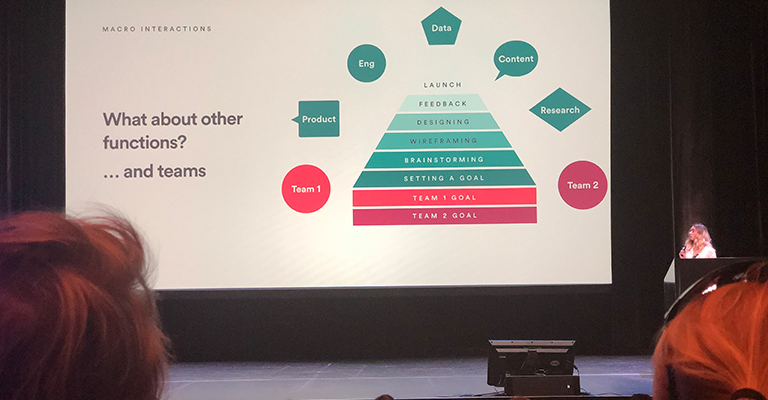 Setting principles to build products fast and best
Kurt Varner, Dropbox, encourages experimentation and invites regular people to do speed dating style conversations about rough concepts.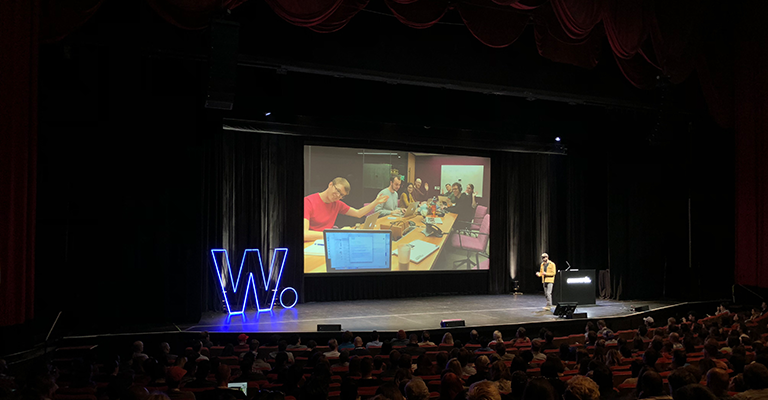 The layers of salsa music and good design work
Diogenes Brito, Slack, was talking about the role of a product designer.
These are the three traits that he considers important for designers to have a "role at the table" and make high-level decisions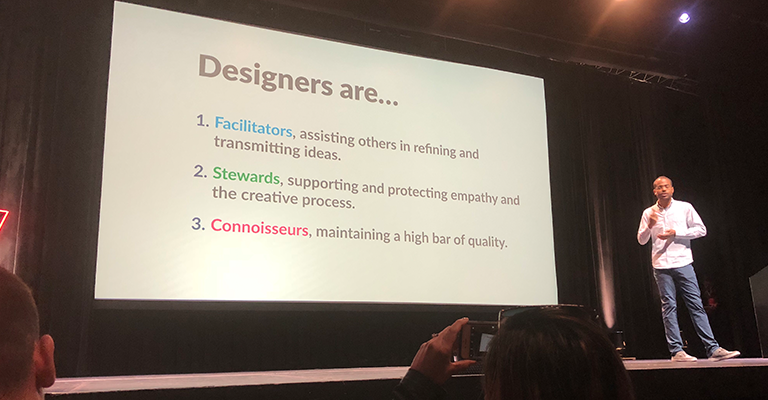 Overall topic 3: Passion
Designing life and death
Aaron James Draplin, Draplin Design Co, talked is about his life and his work. With passion everything works...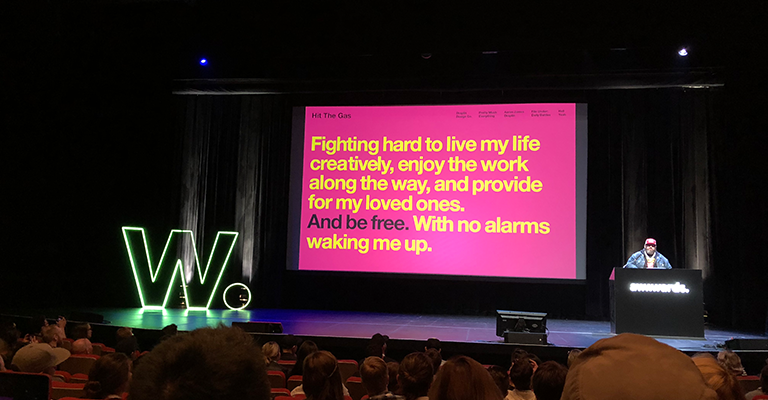 Giving people a chance by creating talent
Ryan Carson, Treehouse, showed no slides, just story: He found that the people they wanted to hire did not believe that they had a chance in our industry - both because they don't believe in themselves and because they simply don't know these opportunities even exist for them. Instead of paying recruiters $20.000 they invest in people to seize their potential and become developer. The investment is paying off as the apprentices become pros and mentors to a new group of people that just didn't know they had it in them. Let's not hire because of degree, experience and the like. Hire because the person and their potential.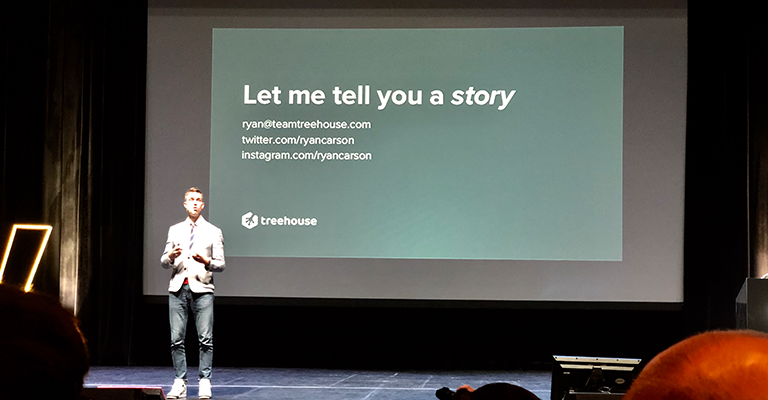 Just fucking do it
Chris Cloud was talking about Meow Wolf, an immersive art experience that he started together with George R.R. Martin and some other people. They invite different artists to build their works into a massive space that used to be a bowling alley. They got a washing machine that's also the entrance to a slide - super neat! Soon they'll be expanding to two more cities. He also started a pizza camp, a TV show and plenty of other stuff. His motto: "Just fucking do it."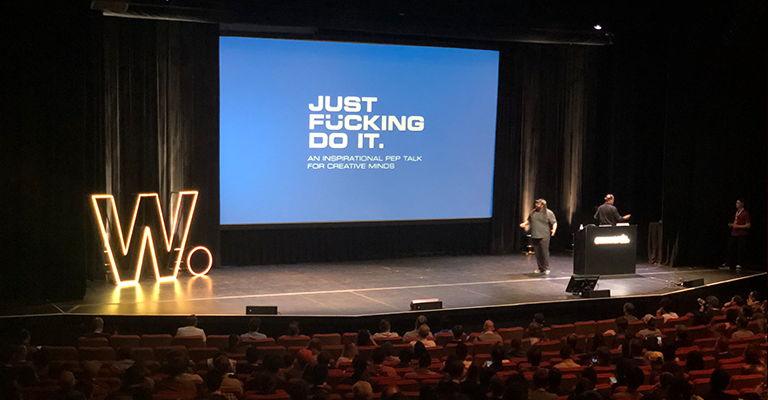 Yosemite National Park - Meeting Yogi The Bear
And this was it. After learning so much we get lost a bit at Yosemite, had some chats with Yogi, some honey and took postcard like photographs...