RAJA
Storytelling through an AR Character
For international wholesaler of packaging materials RAJA, we designed their new digital mascot "Karli" in 3D to be brought to new and existing customers and clients in Augmented Reality. With Karli we celebrate RAJA's rebranding and positioning as a full-service brand. Karli's message: RAJA offers not just packaging, but the full package of shipping solutions, the very best consultation and sustainable thinking all inclusive.
Awareness for RAJA's wide range of products and clever solutions
RAJA is best known for its cardboard boxes and packaging, but there is much more worth sharing! With AR character Karli, we take on the challenge of explaining the benefits of RAJA as a business partner in a compact, emotional, and fun way. We aim to make customers curious about RAJA's offerings and even get them involved in a way that they will share and pass it on. The new mascot should communicate closeness, humor, and the desire to go new (digital) ways. Even though we planned to give Karli a voice, we had to ensure that Karli also transports the message when the user's sound is off.
The three Karlis
"Variety Karli" has everything needed for packaging. Secondly: The international, multi-lingual "Consultant Karli" is always ready to help customers with their individual needs. Lastly, "Sustainable Karli" embodies how RAJA faces its environmental responsibility by creating smarter and more sustainable packaging solutions.


A cute character as changeable as the company
We wanted to build a character people love: funny, cute, and charming. It should also be dynamic and lively, professional and friendly, just like the RAJA corporate culture, and as changeable as the company itself. Therefore, we created three versions of Karli. He can transform into each one with an energetic jump high up into the air.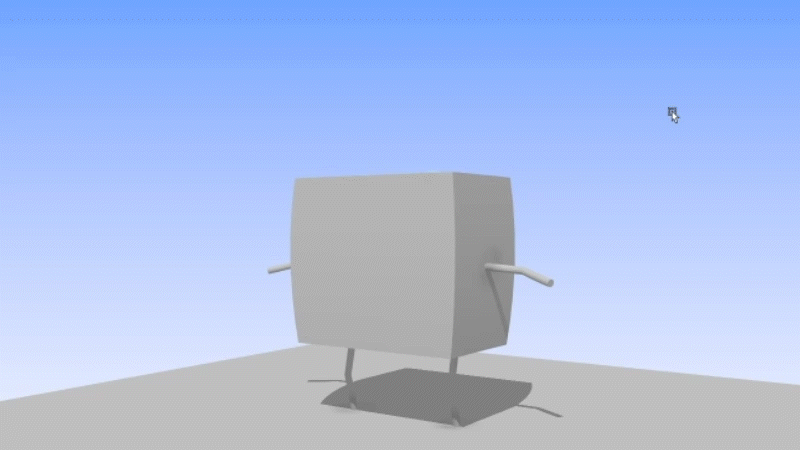 From Concept Art to 3D animated character
Based on the first sketches of RAJA, we started to define the look and facial expression of the basic character and added details that would make it cuter. After defining the overall storyline, we sketched Karli in all perspectives, poses, and in combination with his different accessories for the transformations. Now the 3D character could be created and come to life with looped animations. To make Karli accessible to everyone, we created two versions for the different operating systems (Android and iOS).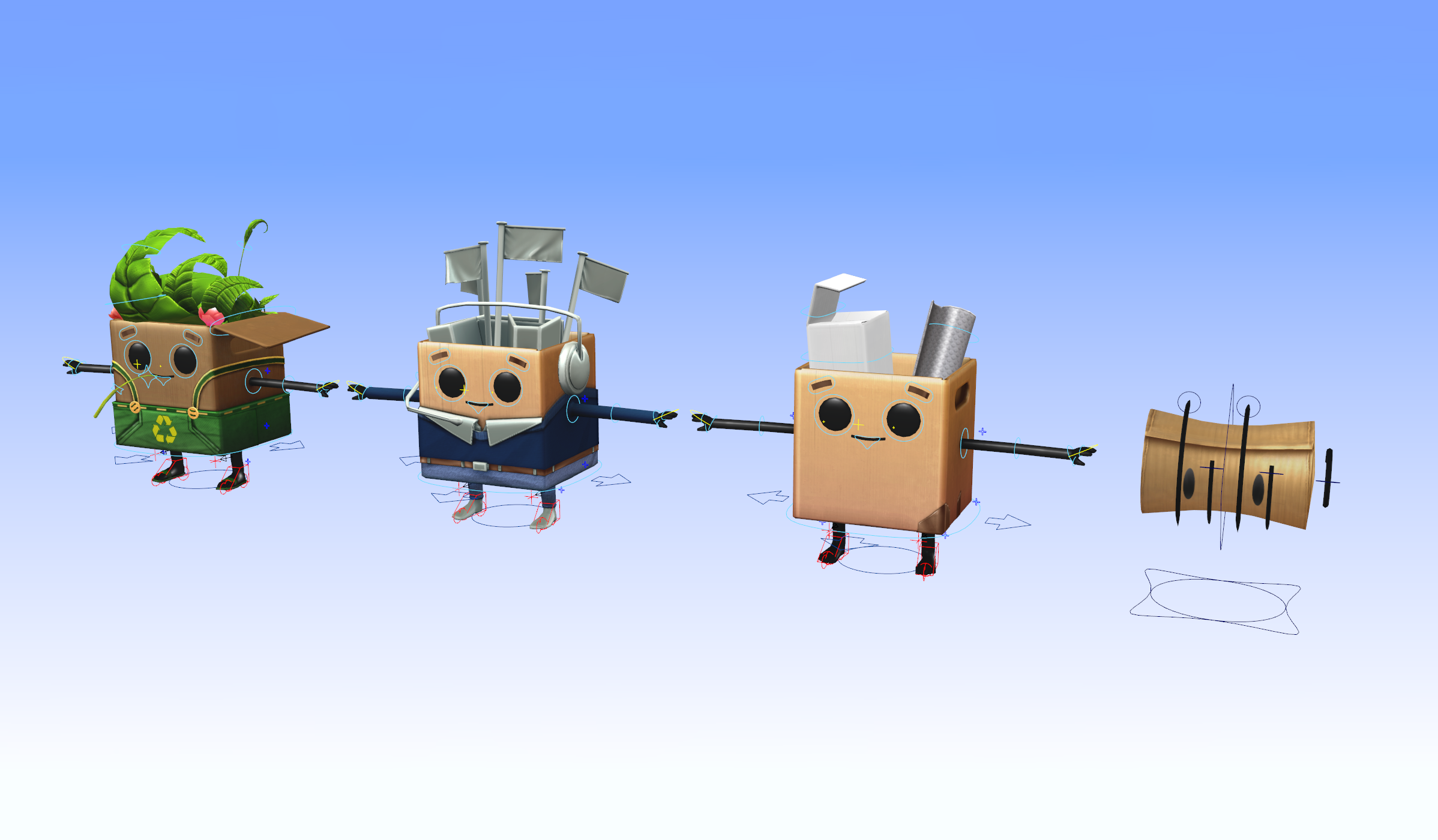 A voice for Karli
It's not easy to make a character tell an entire story through facial expressions and movement alone. Voice and sound can not only explain things more clearly, but they also convey many feelings and have the power to bring something to life. The voice we chose for Karli should be engaging and energetic but not too commercialized. Even though there is much to say, we wanted Karli to summarize the most important messages in a few catchy sentences. The animation sequences were then carefully matched with the voice-over.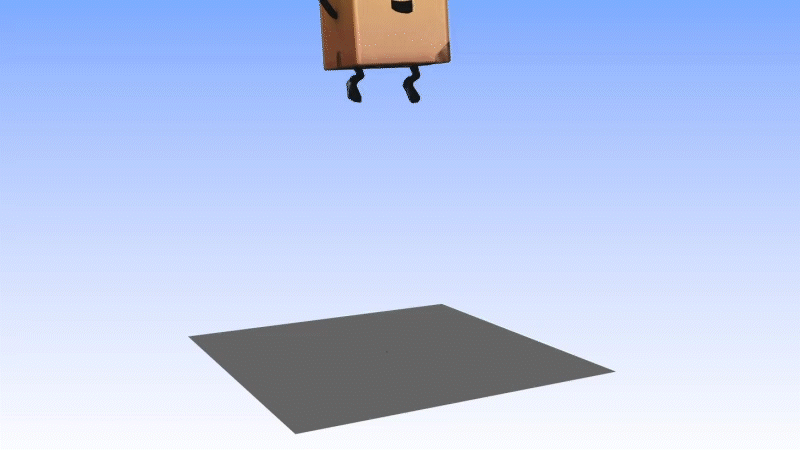 AR for everyone - quick and easy
To make Karli accessible to as many people as possible, we used native iOS and Android software features so users would not have to download an app. Flyers and a desktop website with a QR code take users to the mobile landing page. From there, a link activates the AR experience, and Karli can be placed in the room with any AR-enabled smartphone or tablet.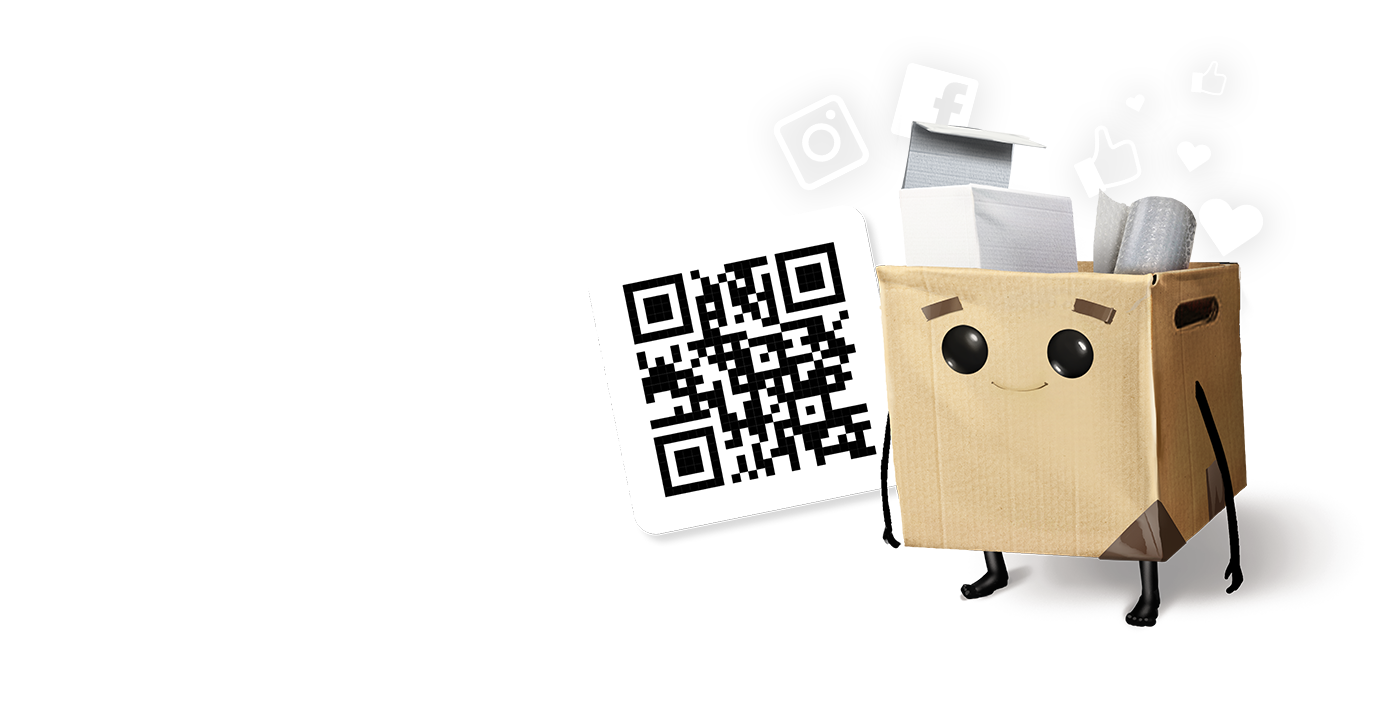 Big applause for a small box
At RAJA, everyone loves Karli. The AR feature is just the start. Karli is going to win more hearts, perhaps soon also as a giveaway or cuddly toy. Karli has proven that a rather traditional industry can break new digital ground with novel technology.