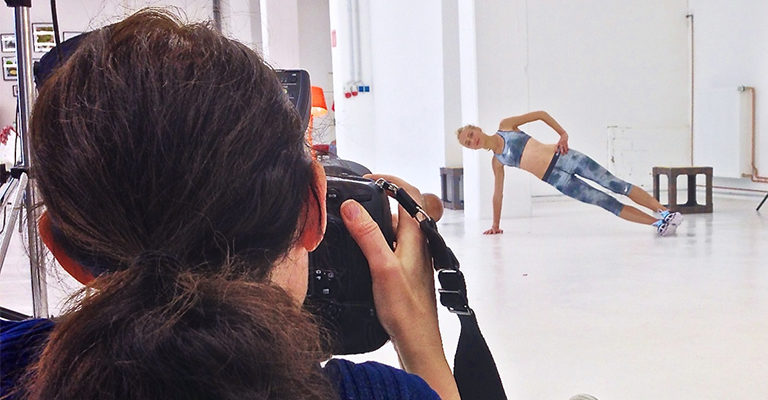 Demodern on 7/25/2013
Nike x Zalando
Hamburg: We were asked to develop, design and shoot an Amplify Summer Special for the Nike Look of Women 2013 collection on Zalando. In this case we were lucky: even in temperatures of what felt like -5°C Jana Sussmann still exuded summer, sunshine and fun. But that's not all we had to show in the photos: our primary aim was high-quality but natural-looking images and the perfect depiction of the new products.
Our photo concept is based on the Amplify idea: we show the same athlete in different individual situations: "training", "running" and in her leisure time in a "sportswear" outfit. To complement this we also show the outfit laid out flat.

Nike Training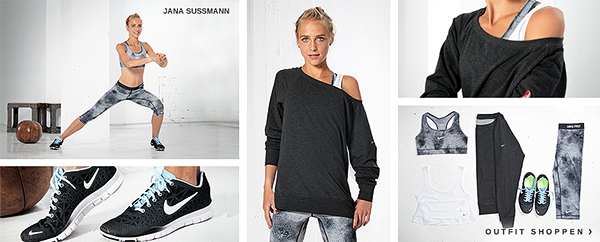 Nike Running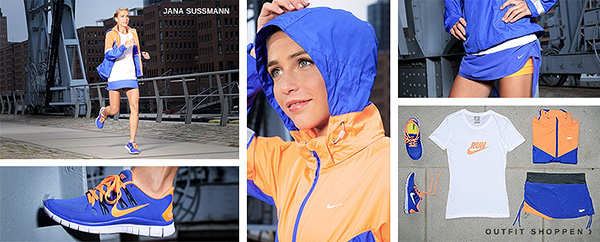 Nike Sportswear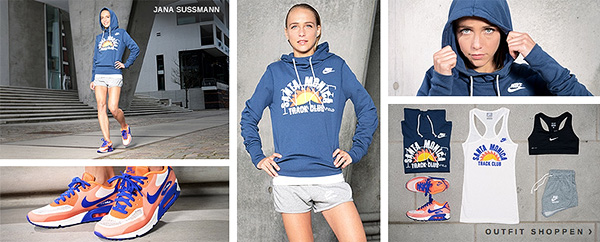 Our location for the first day of the production we shot in the Hammer Hallen venue, which served as an indoor loft location for the gym training atmosphere. On the second production day we were in Hamburg's warehouse district, the Speicherstadt. But take it from us: on outdoor shoots in April the weather doesn't always cooperate, especially when you're trying to photograph lightweight summer garments lying on the ground. Here are a few pictures from the two days.