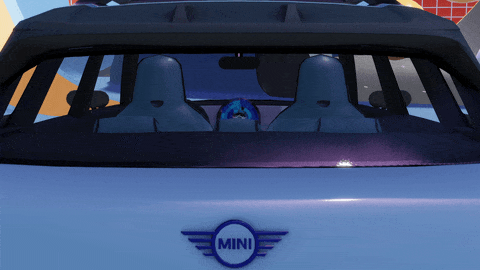 Philipp on 8/24/2022
Demodern paves the way for The MINIverse
A new Brand Experience
As part of its future digital strategy, MINI wants to enable a new kind of brand experience for both existing and new target groups with its own metaverse. The experience, launched at this year's gamescom, is a virtual world consisting of six neighbourhoods that are entirely dedicated to the features and special characteristics of the MINI Concept Aceman. The MINIverse is the first metaverse to dispense with traditional avatars and use vehicles, in this case the MINI Concept Aceman.
In April 2022, MINI decided as part of a pitch to collaborate with the digital specialists Demodern, who possess several years of experience and creative expertise in the implementation of WebGL-based 3D Experiences, and have previously implemented various successful Metaverse concepts.
Exciting User Experience in WebGL
Demodern CEO & Co-Founder Kristian Kerkhoff points out: "With the MINIverse, we want to go beyond what already can be found on existing platforms such as Decentraland or Roblox. Due to the strategic scope, it was clear to us that this is only possible via a custom created platform for MINI, which can then also grow in the long term and thus create its own brand universe."
Because of this, we focused on creating an interactive and easy-to-access web experience, which is tailored to the needs of MINI and also impresses with its flexibility and scalability. In the web experience, users are collectively able to discover innovative and custom-designed environments, which lay the foundation for a unique and thrilling user experience.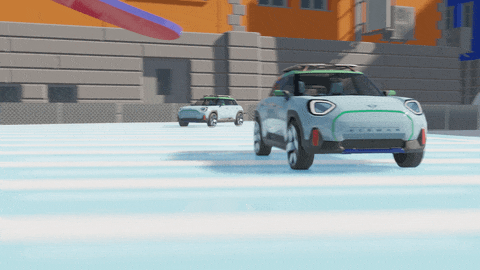 Gamification in Mobile First
The experience also features gamified and interactive elements that allow users to become part of the global MINI community. Steep ramps, varied tracks, and direct interaction with other MINI drivers through chat and emoji functions give the experience an emotional character. In order to reach as many people as possible, Demodern placed great value on an easy access to the experience - without an unnecessarily complicated registration process. The mobile-first approach addresses a broad target group, which can access the MINIverse in all common browsers as well as directly via social media apps (especially Instagram).
Experience Director Jason Brandt emphasizes: "MINI as a brand is famous for having a very unique energy and progressive creativity. It was hilarious fun creating the MINIverse, where we were able to really take advantage of the creative potential of metaverse experiences. The whole team was really bold in creating a fun user experience centered on driving, building custom environments and designs, and developing an innovative technological foundation."
Enter the experience here: miniverse.mini.com