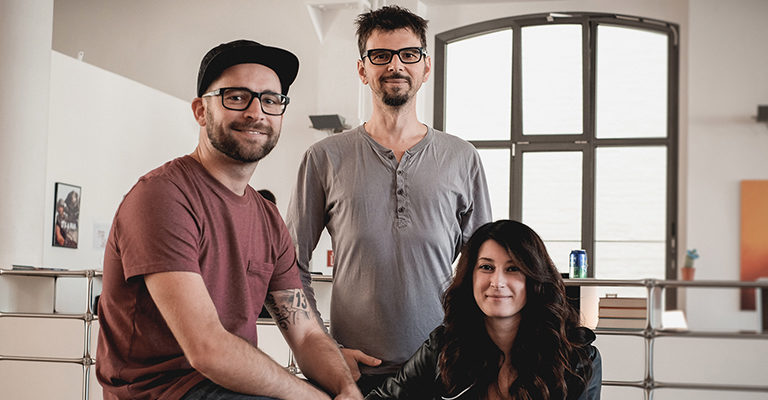 Demodern on 10/23/2015
Demodern adds new fields of expertise to its repertoire
Cologne, 22nd October 2015 – Full speed ahead into the future: that's the clear message being communicated by digital agency Demodern. In order to live up to this claim and, in particular, to drive forward the strategic automotive business segment, the team of digital specialists is welcoming Oliver Pfeil on board. As Digital Account Director, the 44-year-old will be working for various clients such as Mazda. Before joining Demodern, Oliver Pfeil held the position of Account Director of Digital Communications at the agency Flexellence, Cologne, and also worked at Toyota Germany. His previous agency experience was gained during roles at Publicis Pixelpark, People Interactive (both in Cologne) and Saatchi & Saatchi London and he has worked for clients including global companies like Telekom and Toyota.
"We are a very young agency and we sensed the importance of a well-balanced team structure right from the start," says Kristian Kerkhoff, Managing Director at Demodern. "In order to be able to meet the increasing demands of our national and international clients, as well as our continually growing projects, it's absolutely imperative that we have the most experienced specialists working with us."
The agency is also expanding its service design division: with Anna Centawer (32), the digital agency has recruited a new Senior UX Designer, whose personal credo is to align solutions with the actual problems of the end users, instead of the company-driven implementation of useless, egocentric applications. She has set herself the goal of driving forward the digital transformation for Demodern.
The digital specialists at Demodern are also adding to their team of developers with the arrival of Matthias Rosenthal (31) as Senior Developer. In addition to innovative WebGL web projects, the experienced hardware and software engineer will primarily be further promoting and streamlining the development of digital installations and individual off-browser projects.
With these three new additions to the team, Demodern is reacting to the growth of the digital market and the increasing demand for high-quality, digital media productions. The Demodern teams in Cologne and Hamburg now have 32 employees in total – nine of whom are based in Hamburg. The digital experts are currently working for a number of prestigious clients including Nike, Mazda, RTL, Edding and Montblanc.
––––––End of press release–––––

About Demodern
As an independent digital agency with offices in Cologne and Hamburg, Demodern has been creating innovative communication for the digital age since 2008. Under the management of Kristian Kerkhoff, Alexander El-Meligi and Thomas Junk, a team of 32 full-time employees works for noteworthy clients including Mazda, Nike, Edding and Montblanc.
Demodern has already received numerous international and national awards for its work, including Gold at the ADC Europe in 2010 for "Sounds of Hamburg", two Golden Lions in Cannes in 2011, two Gold distinctions at the New Media Award, for the Edding "Wall of Fame" in 2012 and "The Montblanc Worldsecond" in 2013 as well as the Adobe Cutting Edge Award 2015 for the Nike Digital Retail Experience.
Demodern Press Contact
Adryiano Richter, Demodern – Digital Agency, Brüsseler Straße 89-93, 50672 Köln,
Fon 49 (0)221 99 96 96 21, ari@demodern.de