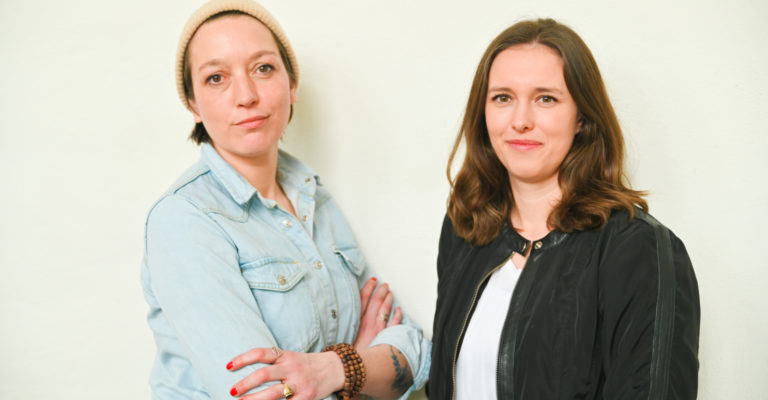 Philipp on 4/13/2021
Creative and HR competence at directors level at Demodern
With competence and the right mindset! At Demodern, we are pleased to announce that we have gained two digital specialists: Anna Pramila Meissner as Director Storytelling and Marisa Ingwersen as Head of Human Resources.
HR specialist for the digital sector
Marisa Ingwersen is now responsible for HR and international talent management. With exciting new and remote work concepts, Marisa will further professionalize the areas of HR and employer branding at our Demodern locations in Cologne and Hamburg and, in particular, expand the recruiting of international talent.
As an experienced HR specialist, she knows the agency landscape inside out. Most recently, Marisa was a Senior HR Business Partner at Mediabrands GmbH (IPGNetzwerk), where she was responsible for HR at several locations and looked after the agencies Universal McCann, Reprise and matterkind. Prior to that, the 33-year-old worked as an HR manager at Grabarz & Partner and in HR management at BBDO Germany.
"The same innovative power that we unleash for client projects at Demodern, we also want to invest internally when it comes to recruiting and employer branding. Marisa is just the right person to set up and implement a professional and, above all, future-oriented HR management and to break new ground together with us," explains our Managing Partner and Co-Founder Alexander El-Meligi.
Storyteller and Creative Director
Also new on board at Demodern is Anna Pramila Meissner. Anna will join the strategy and new business team in Hamburg to drive innovative solutions and novel digital experiences for all our clients. Anna joins from Hamburg-based agency Überground, where she was creative director for clients such as taz, Audi Business Innovation, Amorelie, Amazon and Lidl International. Before that, she was in the service of Jung von Matt for almost ten years, most recently as Creative Director.

Anna is not only a doer as a creative: Her most challenging - and ongoing - creative project so far is a North Sea beach kiosk in Dithmarschen "Das Ding am Deich". There she learned from scratch how to run a store.

Kristian Kerkhoff, Managing Partner and co-founder of the agency, is delighted with the two new additions: "With Anna and Marisa, we are filling two important positions at director level with a lot of expertise and the right mindset. And with them, we are strategically expanding our role as a creative digital agency and a driving force for 'creative technology'."