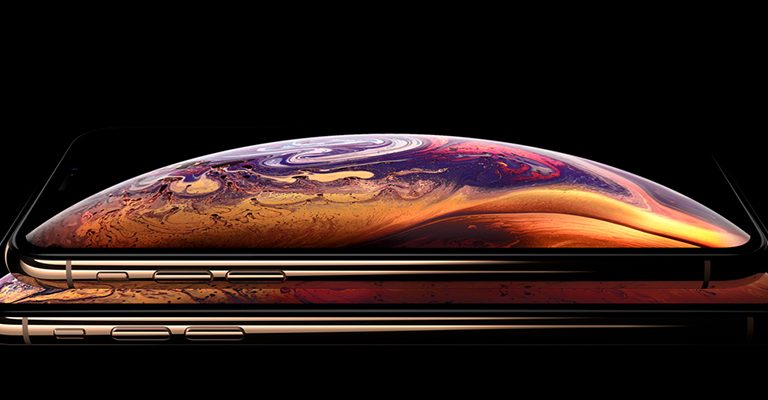 Claudia on 9/17/2018
Apple Keynote: These are the new iPhones
(Photo/Credits: Apple)
Apple has introduced three new smartphones in its own Steve-Jobs-Theater in Cupertino: The iPhone XS (pronounced as ten-es - one can argue about the names) is 5.8 inches tall and abandons the famous home button completely. The larger XS Max is "the largest iPhone ever" - and the most expensive. It will be available for 1.249 euro, 512 gigabytes will cost 1.649 euro. The iPhone XS starts at 1.149 euros. As expected, there will also be a cheaper one: The iPhone XR is sold for 849 euro. The release date in Germany is scheduled for September, 21st.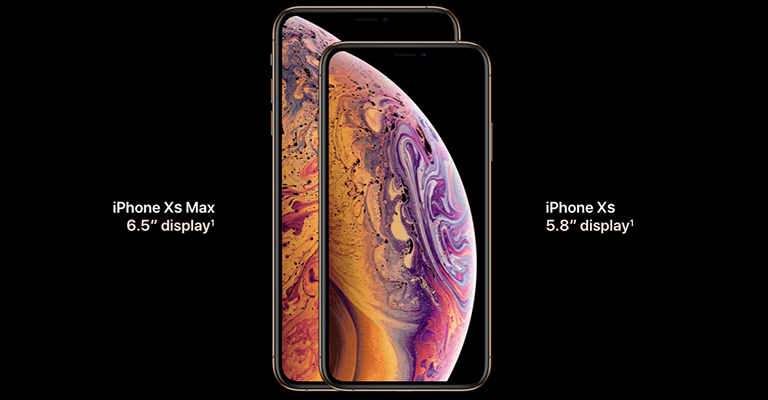 (Source: Apple)
What's new?
Let's start with the fact that will make every smartphone addict go crazy: According to Apple, the battery of the iPhone XS will last 30 minutes longer than that of the iPhone X, the battery of the XS Max 1.5 hours longer. In addition, Apple introduces the possibility of using two sim cards at the same time. Keyword: Dual Sim.
Furthermore a better image processor and new sensors for the front and back camera to increase the quality of the camera of all three new models. The resolution remains similar to the previous models. The iPhone XS and XS Max also get an OLED display, on which films in HDR resolution can be played. The memory slots are extended to 512 gigabytes.
New Apple Watches for a healthier life
In addition, the next generation of Apple Watches was introduced, which can be used in the future as ECG measuring devices. However, the ECG version is only be delivered in the USA. Thus, the Apple Watch Series 4 will help its users to lead a healthier life. According to Apple it helps them to manage everything better - from everyday stress to calory consumption. At the same time, it monitors the heart rate and informs when it discovers something unusual. Fall detection and emergency SOS make its user feel even safer now: If the user falls and does not answer, an emergency call is automatically issued. As Apple says: "The new Apple Watch will take care of you - and keep an eye on your heart." It will be available from September, 14th.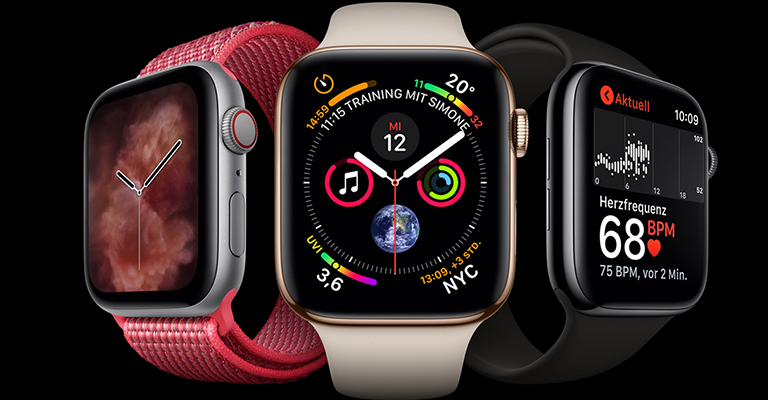 (Source: Apple)