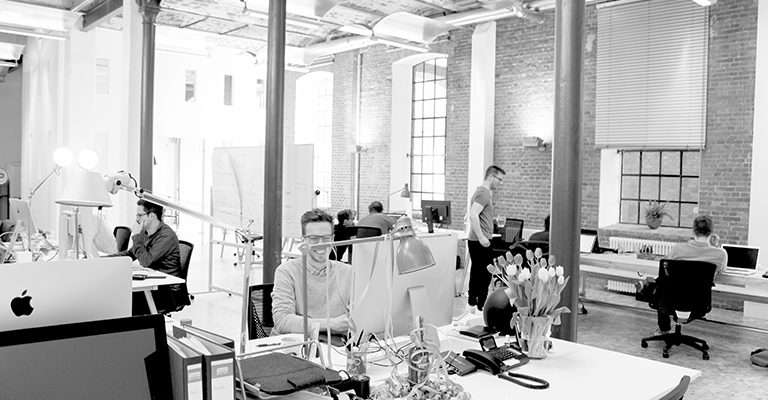 Demodern on 5/7/2015
All hands on deck: Demodern's Hamburg Team is picking up the pace
Full steam ahead: From its new office location in Hamburg, the digital agency Demodern is setting sail with a team of seven. The agency office is being launched under the management of CEO and creative director Alexander El-Meligi (35) and is further expanding its expertise in the fields of design, creation and user experience. And the team responsible for this is made up of UX director Robert Girvin (34), digital art director Kjell Wierig (29), designer Florian Gläser (29), digital producer Tobias Soffner (34), creative developer Christopher Brinkmann (30) and office manager Sonja Conradi (42).
With its new team in the city on the Alster River, Demodern wishes, above all, to further consolidate the collaboration with its Hamburg clients, the list of which includes Montblanc, the Hamburger Sparkasse (Haspa) bank, Nike and Lemonaid, as well as to move closer to them geographically. And from this new Hamburg base the team also plans to pursue new business opportunities.
"For us, the location of Hamburg is of special strategic significance. And not just because of the particularly creative buzz in the city," says Alexander El-Meligi. "This is a real hub for forward-thinking businesses and brands, who, like us, want to take communications to a new level and also have the courage to tread new paths." Of course the proximity and fast journey times to Germany's creative capital, Berlin, are an added bonus for El-Meligi, which the agency will now be using to its advantage.
The new employees are playing an important role in this strategy too: with their support, El-Meligi also wishes to integrate their international experience into the agency's portfolio of services. El-Meligi adds: "Our internationalism in particular is a significant benefit for many clients. It means we can offer the latest solutions and strategies from other markets and thereby also implement them more effectively."
In addition to the seven experts at its new Hamburg office, Demodern employs another 25 staff at its Cologne base who provide digital support to clients including Chip.de, EDDING and Dextro Energy.
Introducing the team: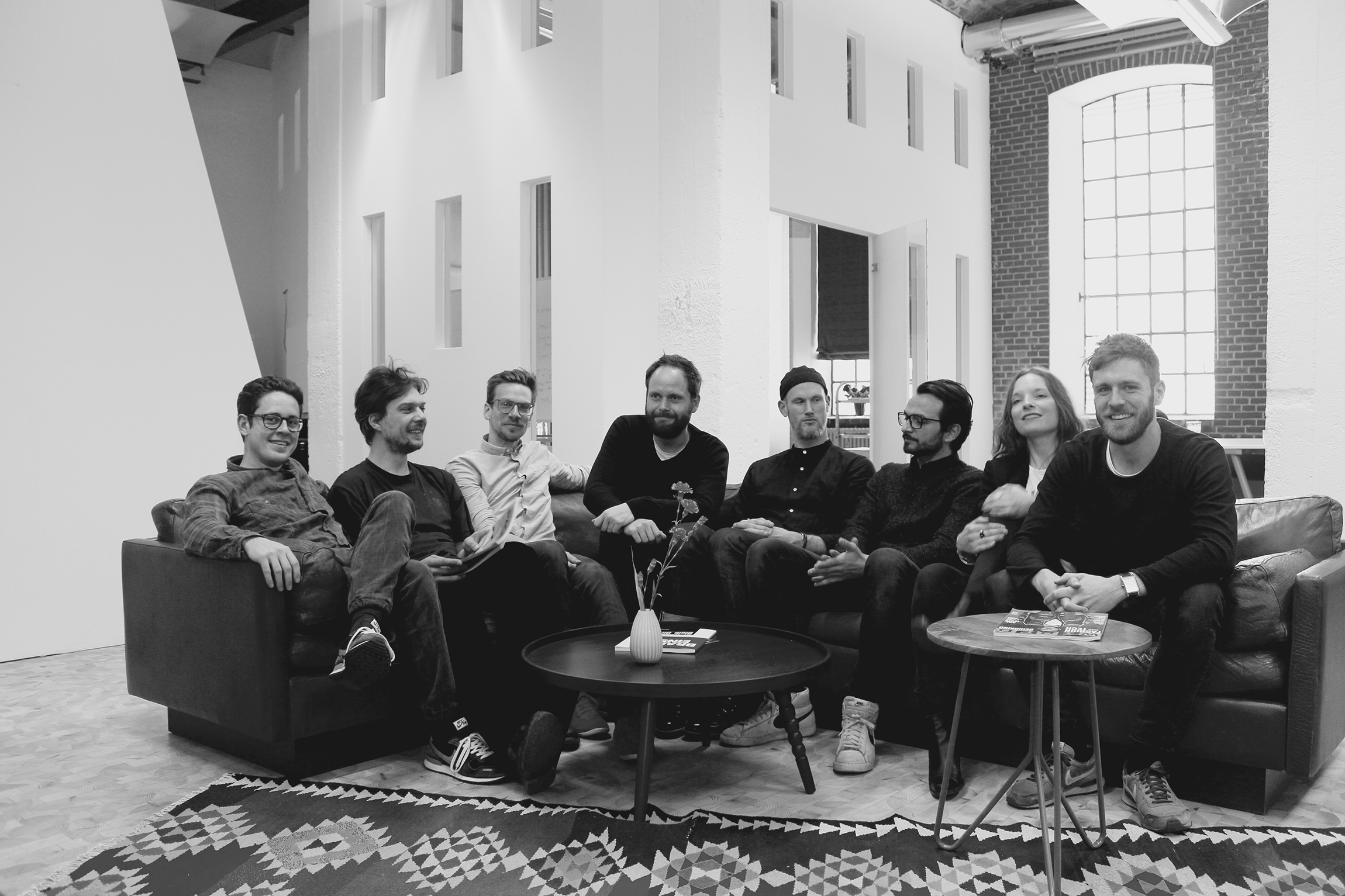 With Robert Girvin, 34, from the USA, Demodern is delighted to be welcoming an experienced UX expert on board. As UX director, the designer, who was born in San Francisco, will be working for the agency to create innovative experiences for clients. Before joining the ranks of Demodern he worked for fuseproject in San Francisco as a UX designer and was responsible for clients like Intel, Herman Miller, GE and Apple.
Kjell Wierig, 29, is joining the team as a digital art director. His previous positions led him from Kolle Rebbe, SinnerSchrader and Jung von Matt/365 to his current employer Demodern. With his focus on web specials, UI/UX, digital campaigns, screen design and extensive shoot experience, the communications designer will be reinforcing Demodern's digital profile in the future.
Another international talent who will be working as part of the new Demodern team is the designer Florian Gläser, 29 from Austria. He is joining Demodern's ranks from Hamburg agency Robinizers where, as head of design, he worked for national and international clients. Before that he gained international experience in Vienna and Amsterdam and has won top awards for his work, like the Best of Corporate Publishing, the Sitecore Digital Innovator Award, the Awwwards Site Of The Day, as well as distinctions from red dot and iF design.
Tobias Soffner, 34, is joining Demodern's Hamburg team as a digital producer. Before taking on this role he held the position of product manager at Die Zeit. He also worked as a consultant at the communications agency Molthan van Loon in Hamburg where he supervised communications for numerous national and international companies, associations and ministries. At Demodern he will now be bringing to the table his many years of expertise in the fields of digital product development and communication strategies.
Christopher Brinkmann, 30, is also joining Demodern Hamburg as a developer. He recently worked as an art director at Jung von Matt/Alster as well as at Heimat in Berlin for clients like Mercedes-Benz and Hornbach. For Demodern he will now be contributing his keen eye and analytical thinking in the development of web and mobile projects. Christopher has won awards for his work like the Grand-Prix at ADC Germany, Gold at Eurobest and AME, as well as Campaign Of The Year at the Lead Awards.
Sonja Conradi, 42, will be joining Demodern Hamburg as the new office manager. As a qualified communications designer, she has managed the offices of agencies like achtung!, Freunde des Hauses and acht – all based in Hamburg – and will now be putting her organisational skills into practice for the Demodern team in the Hanseatic city.

–––––– Ende of Press release –––––
Press contact Demodern
Kristian Kerkhoff, Demodern – Digital Agency, Brüsseler Straße 89-93, 50672 Köln,
Fon 49 (0)221 999 696 99, kk@demodern.de
http://www.demodern.de/