Bausch+Ströbel
OMNIA XR: Scalable Immersive Training Solution in VR
Together with Bausch+Ströbel, Demodern developed OMNIA XR. This cutting-edge VR application revolutionizes machine training, offering operators an immersive learning experience without disrupting production. Harnessing real machine 3D data, we've crafted an interactive experience enabling virtual learning on the actual machine anytime, anywhere.
Keeping It Real
Traditional training methods for new operators often mean production downtime, increased error rates, and fluctuating output. The difficulty of recreating specific conditions of each unique machine and its environment posed a significant challenge. To top it off, maintaining engagement and retention during training was of utmost importance.
Staying Independent
Built with Unity, the experience is optimized for Meta Quest 2. However, it leverages platform-agnostic components. Hence, it can also run on other VR hardware to cater to individual customer needs.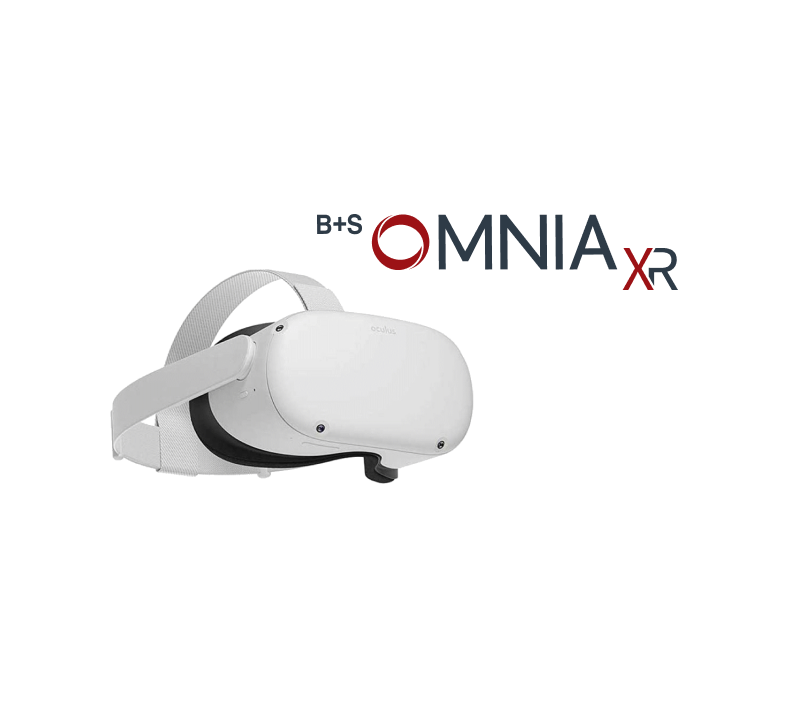 E-Learning with Real Data
Rising to the challenge, we used real machine CAD data to design customized training sequences, creating a realistic VR environment where operators could practice without affecting production.
Reality. Set. Go.
Leveraging machine-specific CAD data, operators can train on the exact replica of the machine, increasing the training's effectiveness and relevance while reducing downtime. The training content is available before the machine's arrival so that operators know all the ins and outs. By the time it's installed, everything and everyone is immediately ready to go.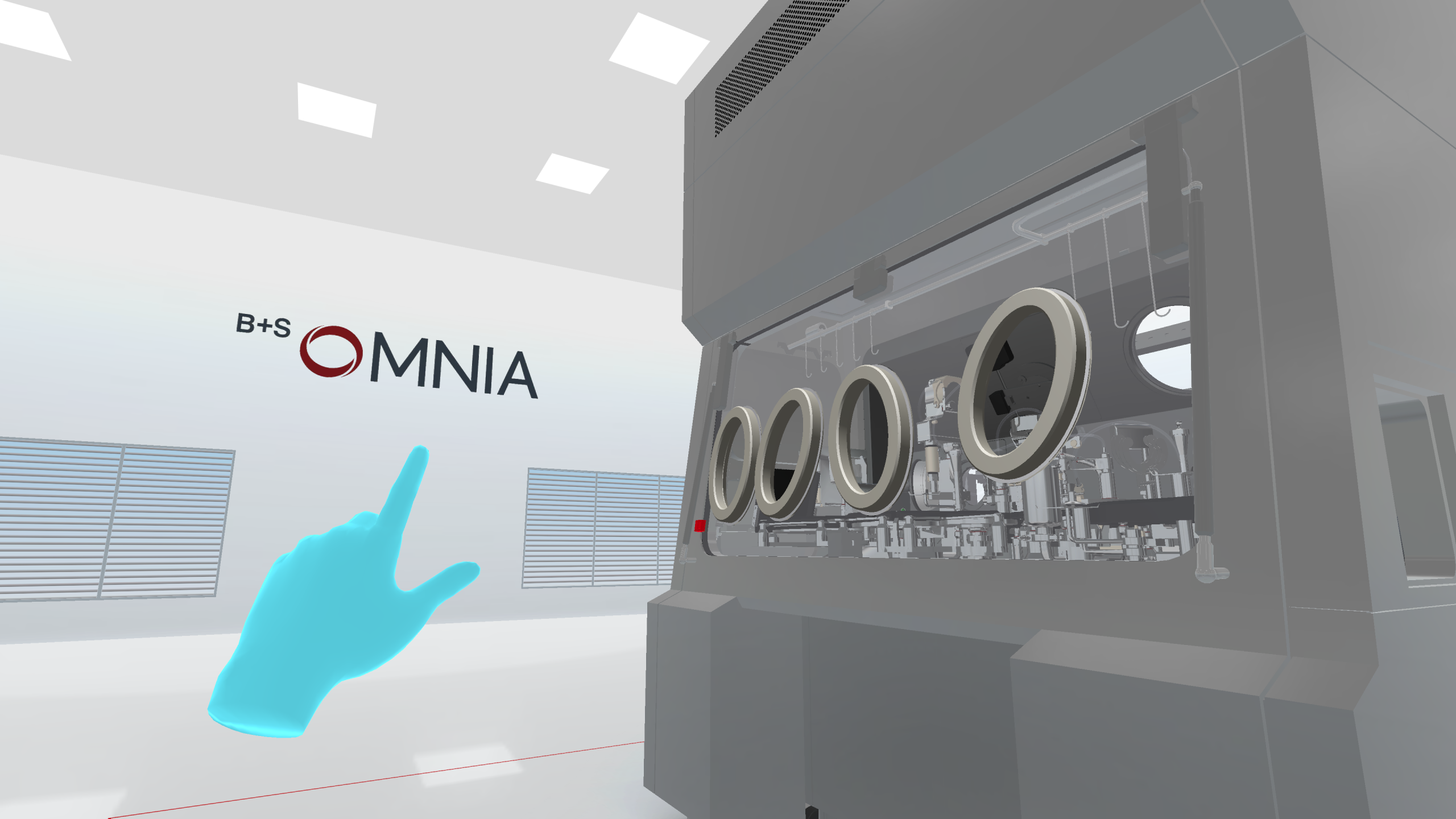 "OMNIA XR makes individual training experiences scalable for maximum learning and business value"
Luca Saur, Project Manager Digitalization – Bausch+Ströbel SE+ Co. KG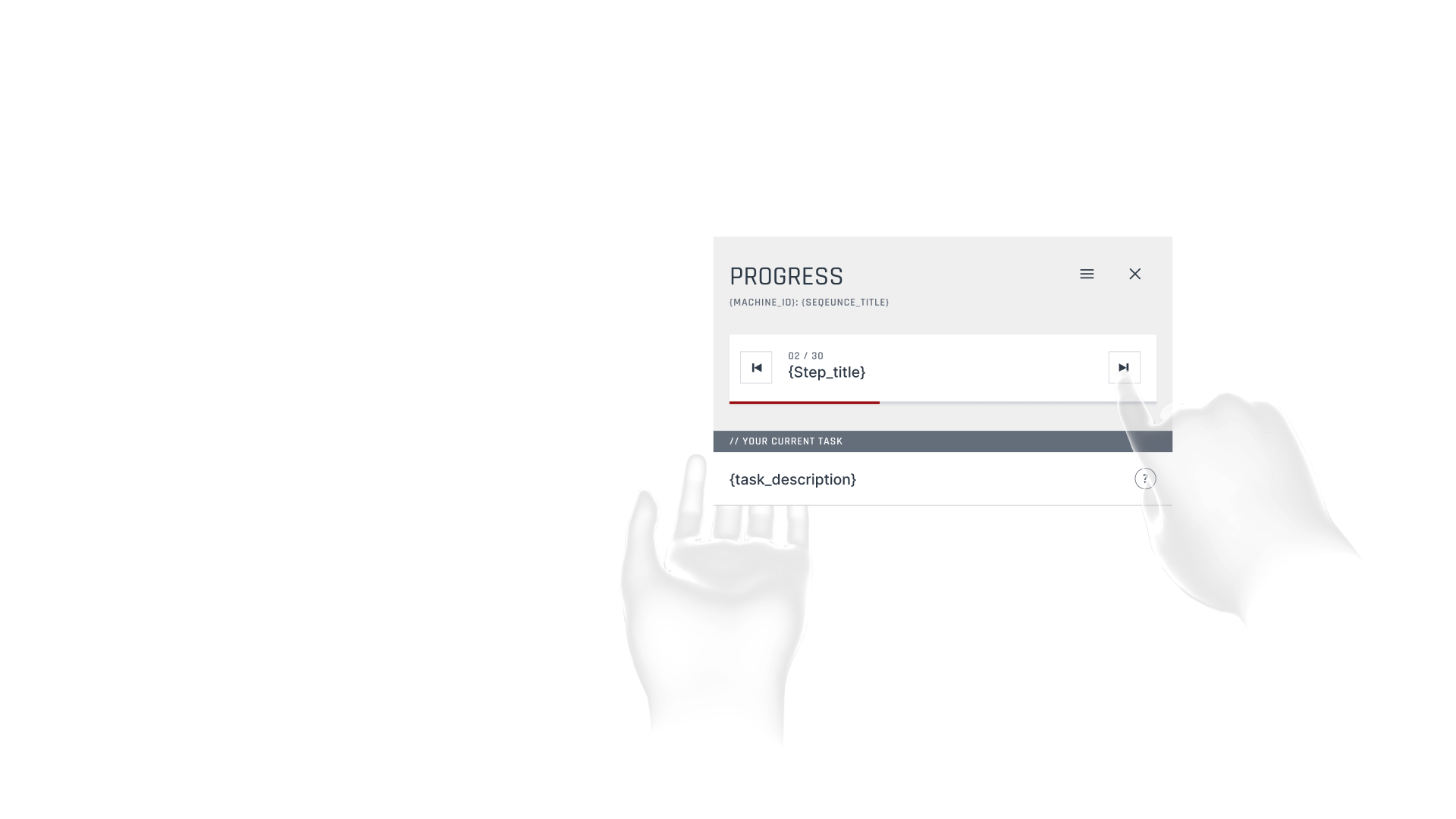 It's All In Your Hands
By integrating hand-tracking, we've enabled a realistic and seamless user experience, removing the need for handheld controllers and thus, enabling natural, intuitive interactions within the VR environment. This feature immerses operators in their training, allowing them to simulate the physical handling of machinery components, thereby providing a deeply-engaging, 'hands-on' training experience.
Engage, Learn, Progress, Repeat
From the moment the operator puts the VR headset on, it's a self-guided e-learning experience with additional gamification elements that make learning even more engaging. When in need, a virtual assistant is there to help with little hints tailored to the learning journey and task at hand. The experience also offers progress tracking and documentation for continuous professional development.
A New Era of Learning
OMNIA XR reimagines the learning journey into an immersive experience that is both effective and scalable. The result is an innovative solution for Bausch+Ströbel and cost savings for its customers. Building on extensive experience from previous projects, we're happy that Demodern could push immersive e-learning forward yet again.