Nike
Speed has changed the game
The CR7 Digital Lookbook is a web-based multi-device application that was created for the market launch of the new CR7 collection. It is an interactive and animated version of the classic collection catalogue that is given to customers, retailers and e-commerce partners for advertising purposes.
The multi-device application
Our task was to transpose the new CR7 collection into a web application that works universally and independently of browser versions and devices. The application was sent out to e-commerce partners who independently incorporated it into their communication. For the realisation of the lookbook we therefore pursued the mobile-first idea.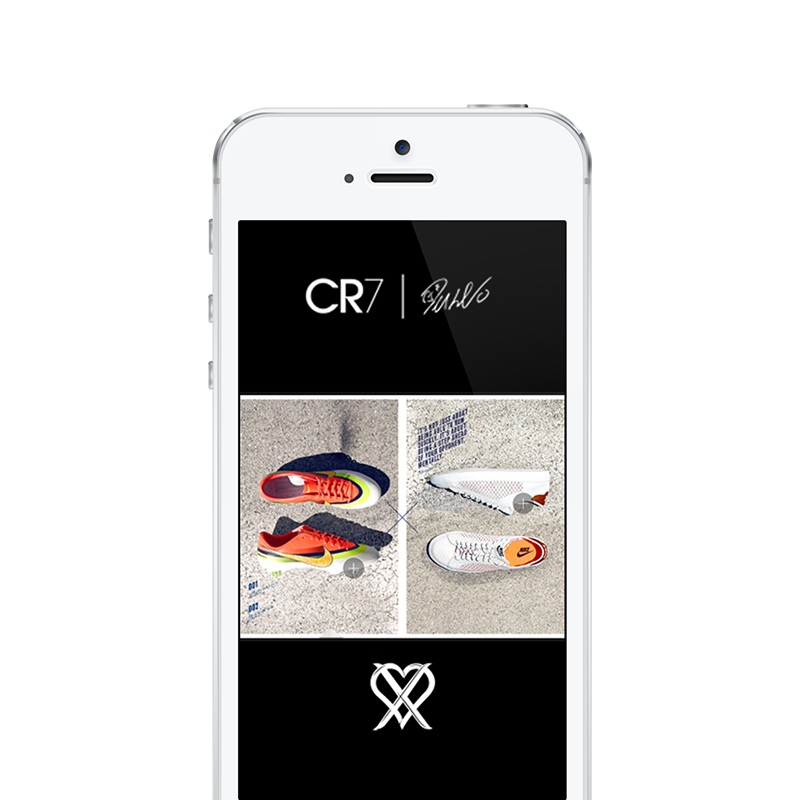 Entertainment and conversion
The benefit of digital collection lookbooks lies not only in the presentation and enhanced content, but also in the fact that the products they are advertising can be purchased directly and without any hurdles.
A Web App
As the application had to function in all digital environments, we adapted the design to ensure an optimum appearance on various screen sizes. This also applied to the navigation. Leafing through the pages of the lookbook had to work both with a finger on a touchscreen, as well as with a mouse on a laptop. To ensure we didn't have to make any compromises on performance and reliability, the entire application was developed in HTML5 and Javascript.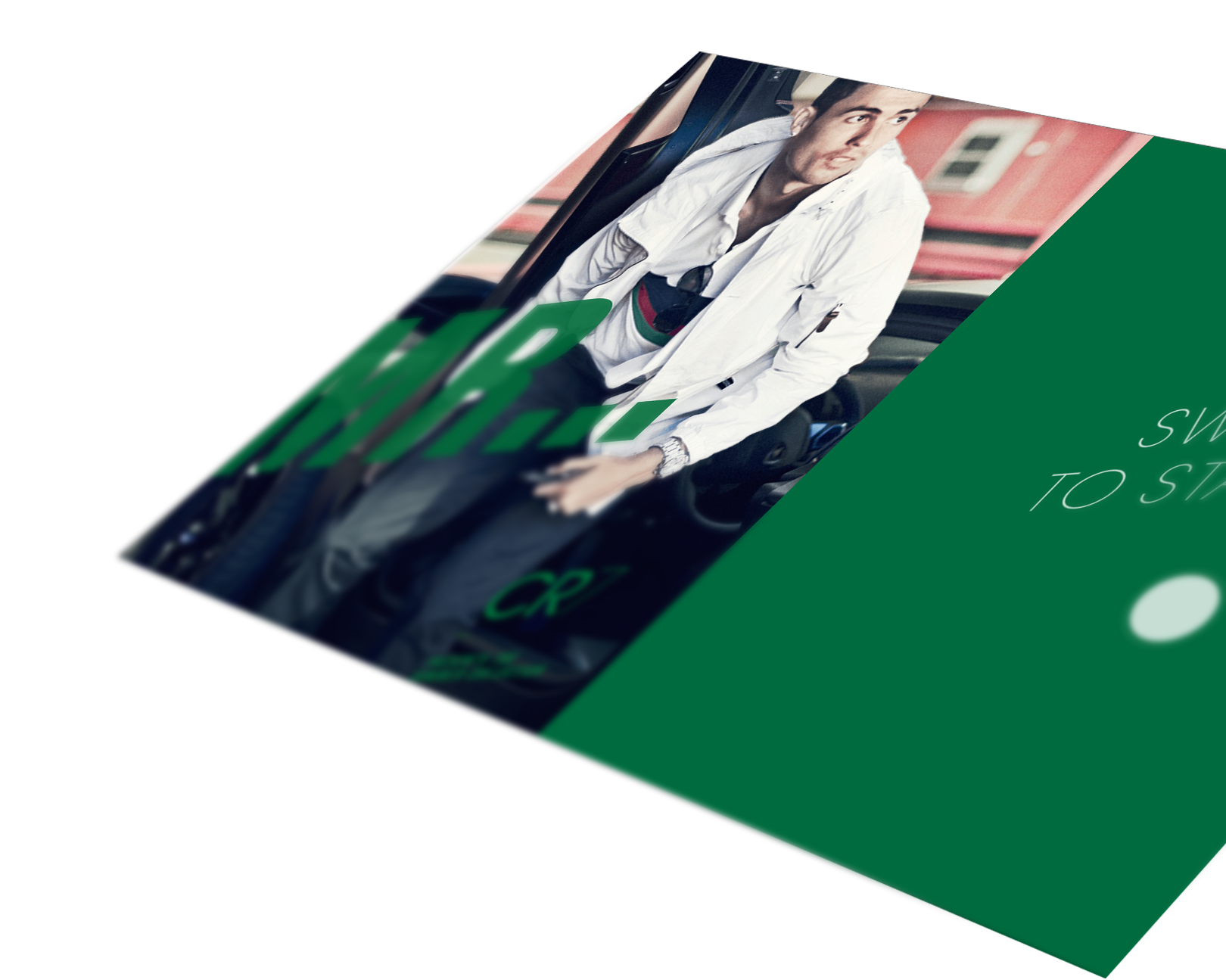 Nike
Speed has changed the game