hansgrohe
B2C Bathroom Inspirator in WebGL
We worked with hansgrohe to strategically transform their positioning as a premium faucet and shower-head company into a complete bathroom design and manufacturer in today's digital age. The Inspirator is a first-of-its-kind B2C virtual showroom that stages the quality and design of their full product range while turning user inspiration into qualified leads with three simple, joyful steps in real-time 3D.
A new direct to consumer benchmark
Our goal was to establish a closer relationship between the hansgrohe brand and their end customers. To do this, we developed a new digital service that streamlines the decision-making process when designing your own bathroom and sparks enthusiasm for brand love at first sight.
Event showcase and point of sale context
As the ISH 2023 trade fair in Frankfurt marked the launch of the company's new expansion in front of industry leaders and dealers, we were tasked to "make a splash" by developing an inspiration tool that could serve as a customer-facing web application, as well as a touch installation for use at industry events and retailer stores.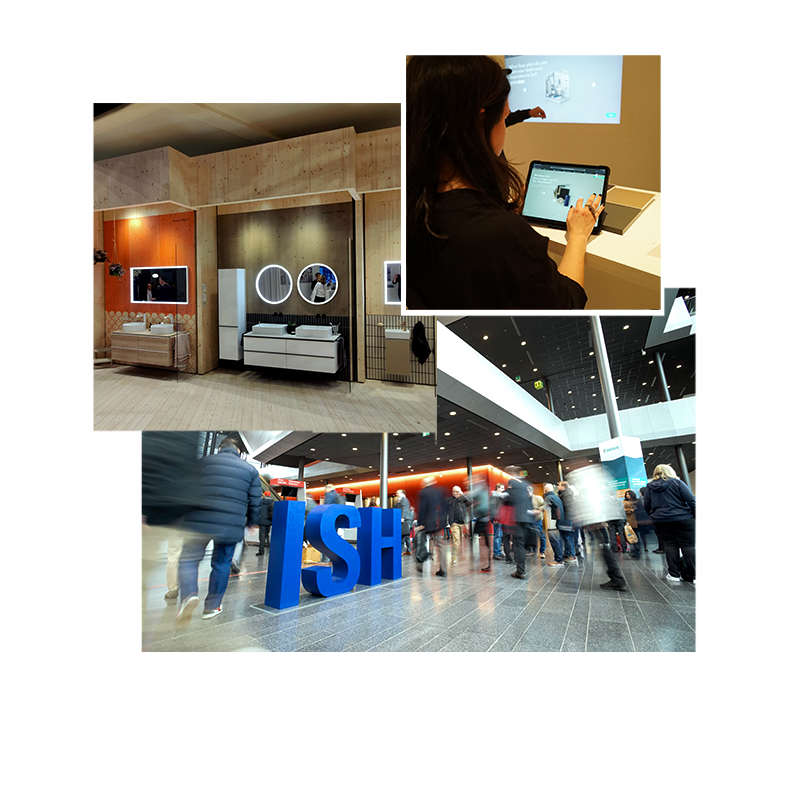 Inspiration and guidance from novice to expert
To give the WebGL tool strategic scope, we defined the most important criteria in focus groups with representatives of all the important stakeholder groups at hansgrohe. This resulted in a customer-focused concept that emphasises inspiration and provides a seamless transition to retail - making it easier to get started with complex planning processes. The scalable tool is intended to integrate seamlessly into the company's sales and communication activities in the future.
Style with substance via interactive mood boards
We wanted to hook and guide customers on the first click in order to reflect their personality, needs, and design preferences right from the start. Here, a playful room setup in the form of virtual mood boards – inspired by the hands-on interior design process – quickly reduces upfront barriers from design direction to scale.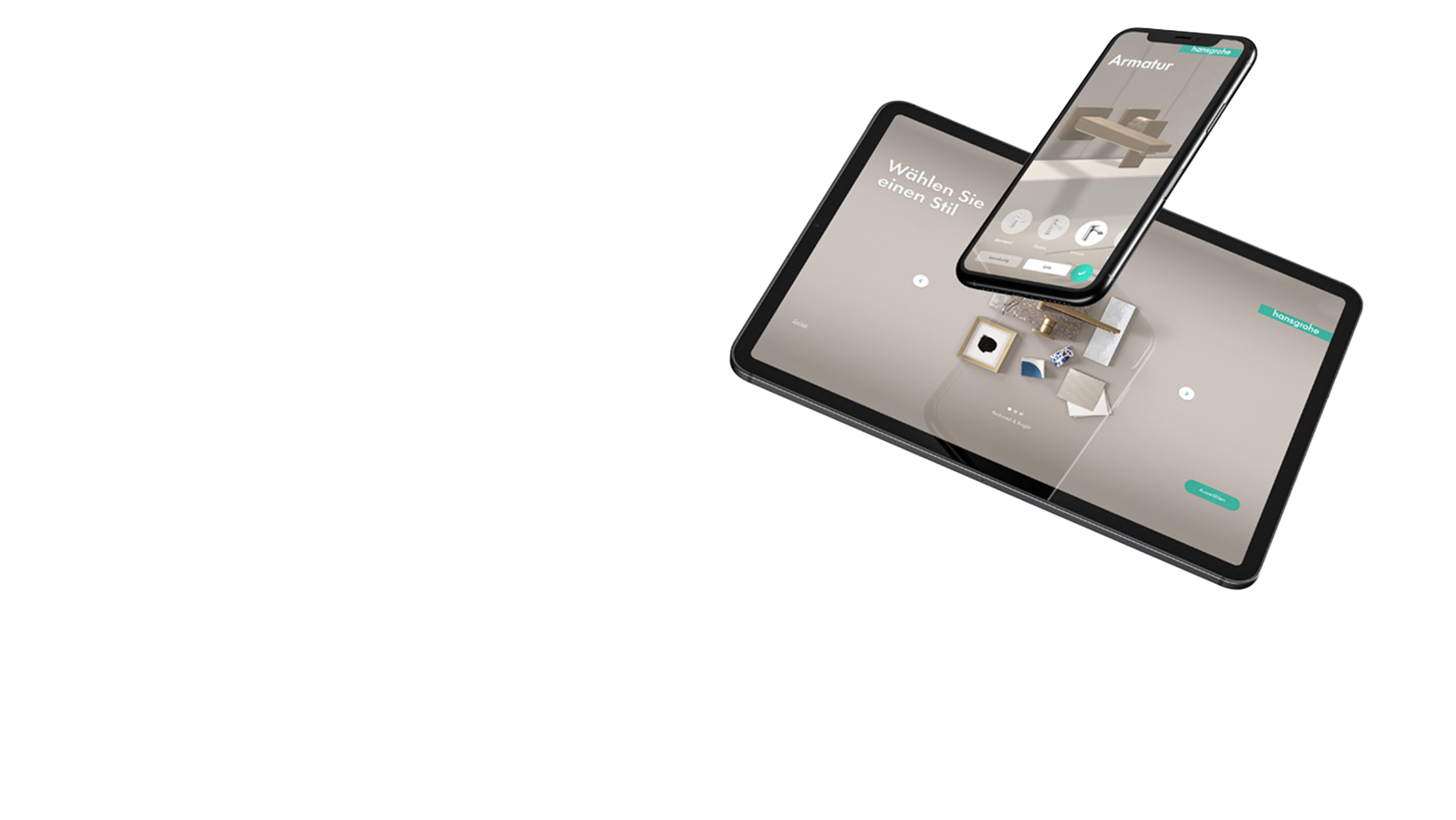 Modular product pipeline and 3D workflow
To ensure a gradual release of the hansgrohe product assortment, we've developed an in-house 3D pipeline where we can take the original CAD models from Hansgrohe's PIM system, optimize their geometry, and add textures and UV's for WebGL. Our 3D Artists create any additional products and decorative assets using physical product samples as a reference. All models are then cross-checked, reviewed for their likeness and imported into the live tool for updates as needed.
Design on the go with a unique configuration code
Upon completion of their individual bathroom design, a unique code is generated for recalling their configuration at a later time or on another device, and to share with their partner or send to a local retailer. As part of the off-boarding, their project info can also be seamlessly shared via email for a consultation appointment.
The foundation for virtual worlds
Our WebGL Inspirator is just the first step towards hansgrohe's advanced digital future. As part of our shared long-term strategy, the project has set a strong technical basis for further virtual product solutions in order to continue innovating with the premium bathroom manufacturer.
Global vision and rollout
The B2C Inspirator paves the way for a new brand experience integral to hansgrohe's three-tier distribution channel. In addition to Germany, the tool has already been rolled out in a total of seven other European countries in the coming months—as well as POS adaptations on the horizon!