BDF
Energy in the room
The theme of the interactive Elements installation is energy. Presented in the entrance area of the FertighausWelt Wuppertal (a display of prefab homes by the BDF, the German association of prefabricated houses), with playful simplicity Elements directly establishes a direct connection between people and the elementary phases of energy.
The starting point
The houses in the exhibition space in Wuppertal are all interlinked and generate more energy than they consume. The 'Elements' installation aimed to introduce this topic in an emotive way and to make the entrance area visually more attractive. The four elements of fire, water, earth and air are the basis of the energy generation in the display park and form the conceptual and visual framework of the installation.

Large-scale field of interaction
From a conceptual perspective it was important to us to create an installation that covers an extensive surface area. This provides the visitor with a multi-layered spectrum of interaction, which senses movement sequences on a large scale and generates a unique experience.
Intention and coincidence
The elements are depicted in abstract form and are continuously moving. The installation is literally awaiting interaction. A coincidental interaction happens when a visitor walks along the display screen. The shapes and colours react to movement and the first contact is made. Now that a connection has been made, the visitor goes further. They notice that they are entering deeper into the manipulation and can influence the shapes – intentionally now – right down to the smallest detail.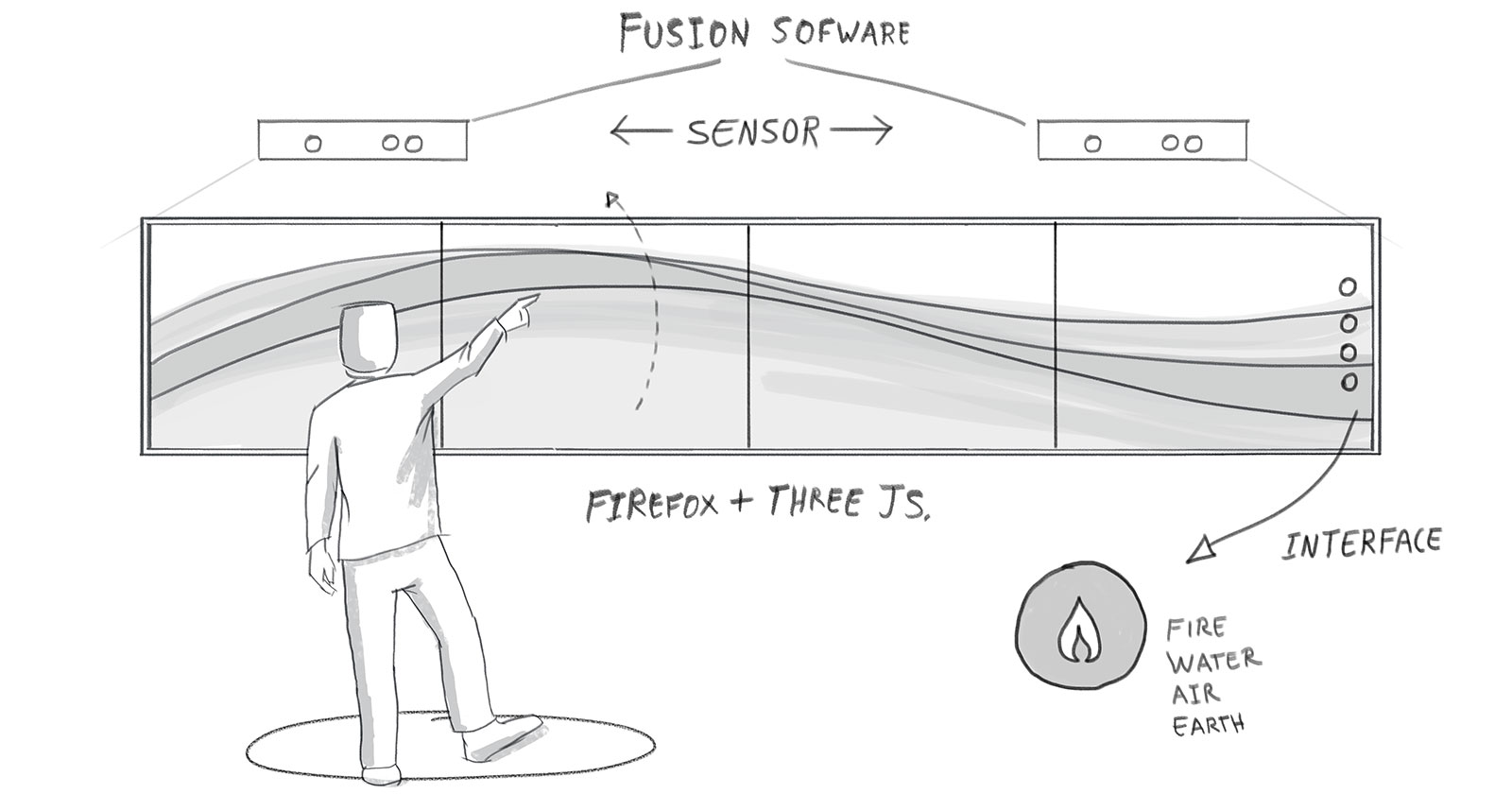 Display surface and sensors
The 5m-long installation consists of four display panels that make up a connected projection surface. In order to analyse the surroundings, two Panasonic D-Imager sensors are used, which are affixed above the area.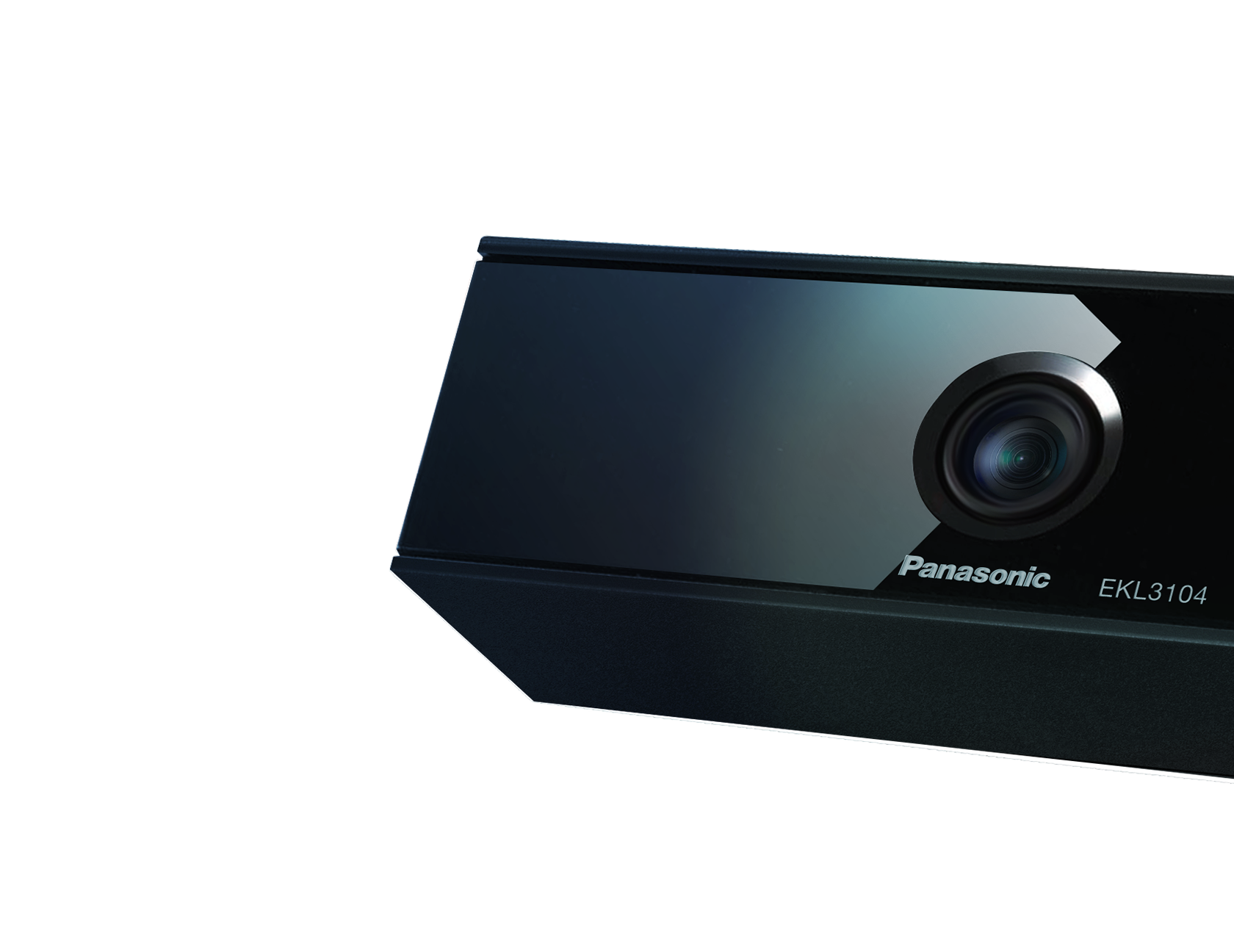 Stop and play
The entrance area is turned into an installation thanks to the large-scale, moving coloured surface. So far it has been a popular attraction for visitors, who are encouraged to stop what they are doing and play, due to the coincidental interaction.
Fire, water, air and earth
A challenge in the implementation was the digital depiction of the individual elements, without losing the fundamental physical features. It was particularly important to us to make the boundaries between realism and abstraction disappear as best as possible.