IKEA
From TV commercial to web showroom.
For IKEA Germany we developed a cross-device web experience that allows the user to follow the continuation of the TV commercial intuitively and individually. Besides the design and development performance, we set up a production plan in collaboration with the TVC producers in order to create an individual concept for our 360 ° feature. Due to this close collaboration, we were not just able to realize our web experience – we could also guarantee a gearing of various media (TV, web, PR, newsletters and social media) and feature an interactive version of the TV commercial.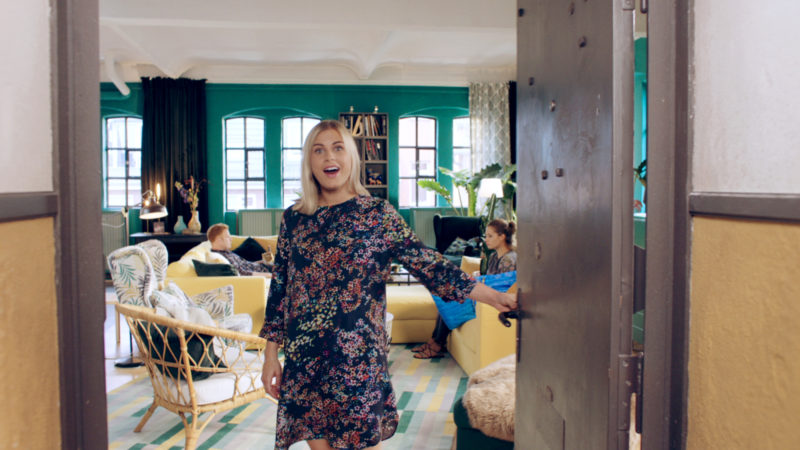 Ah, it's you! Come in!
We begin with our protagonist Smilla: We see her preparing for a date. But since life is full of surprises, things don't quite go to plan. The doorbell rings and each time with a new surprise guest – before the date arrives her apartment gradually fills with friends… and you!
360° view.
To make the viewer feel like they are part of the story and personally involved, they dive directly into first-person perspective and are lead through a 360° online shopping experience in Smilla's living room. They now have the possibility to explore the furniture intensively, to highlight the products, get detailed information about the designs, and to buy them online directly.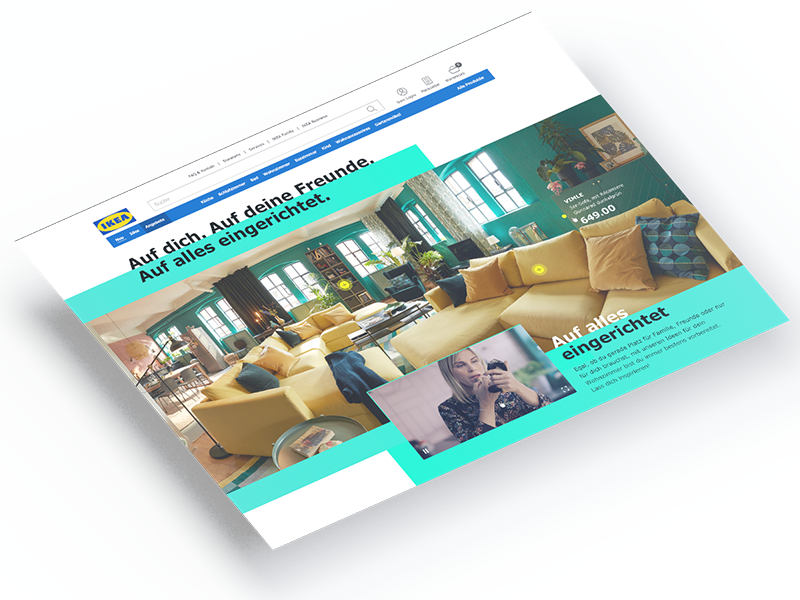 Immersive Mobile.
While we decided to use a simple drag'n'drop mechanic for the desktop environment, we made use of the accelerometer on mobile/tablet. This allows the user to explore the room and its products with movements intuitive to their device, and to reach an advancement and optimization within the technological change.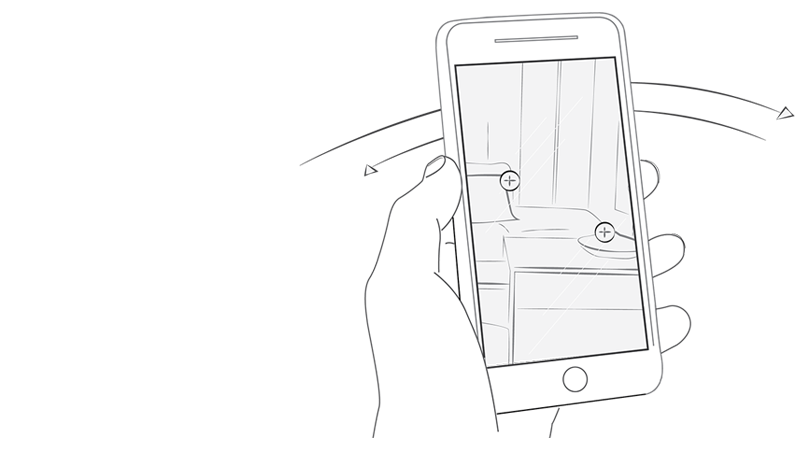 Integrated story and web panorama.
The website including the 360° experience is the connecting element of the campaign: From the TV spot to the newsletter to the shopping cart, we link all touch points back to the website for an omnichannel campaign. Through various features and platform independence, we ensured a flexible interface design that enables an individual customer journey on any device.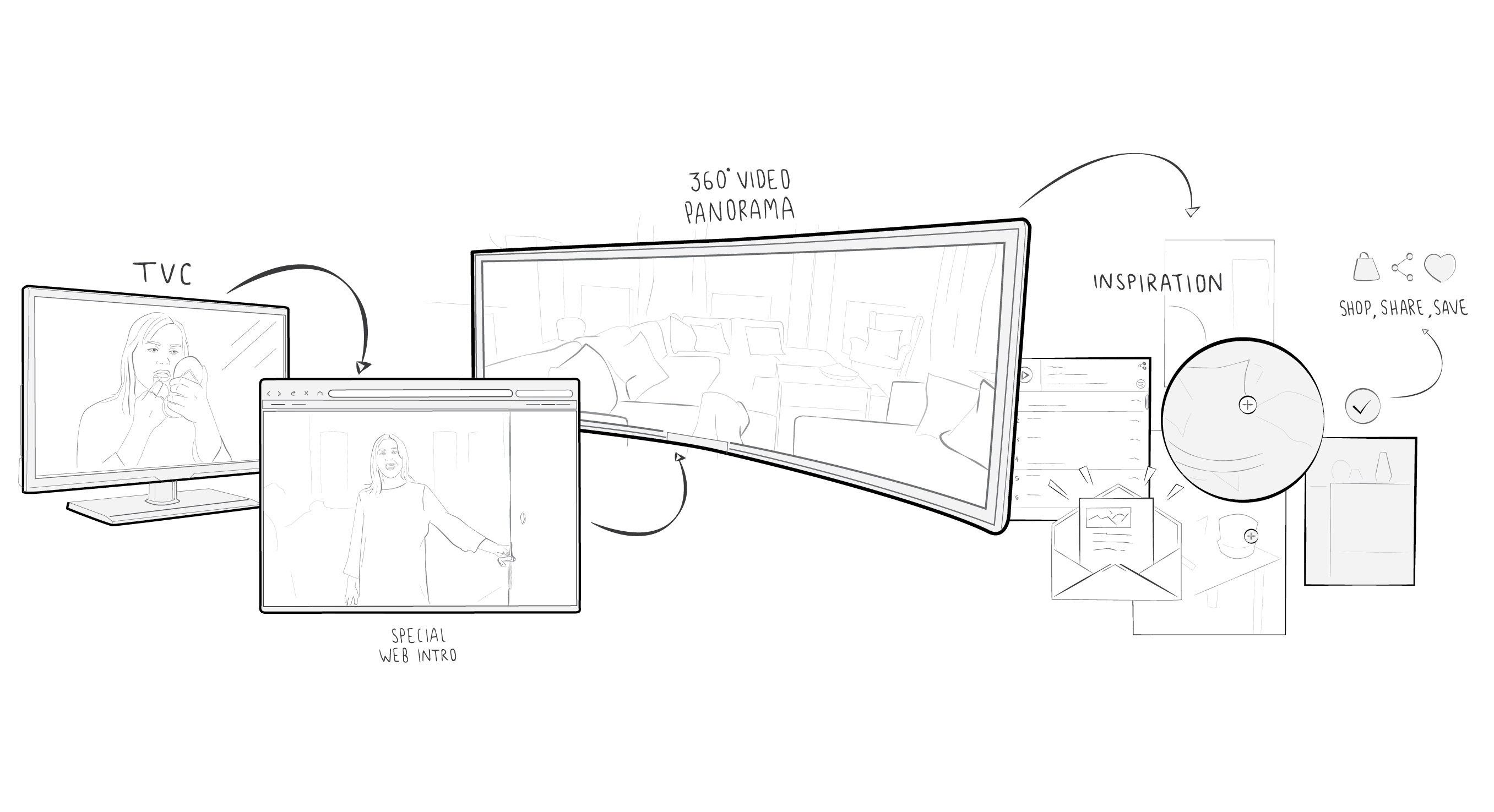 Creating added value.
Not just the furniture of IKEA is important to us. With the campaign "Auf alles eingerichtet" we wanted to create product-independent and situation-specific added value. For the first flight we curated a Spotify playlist, recipes, ideas, games and inspiration; all to round off the story playfully and personally.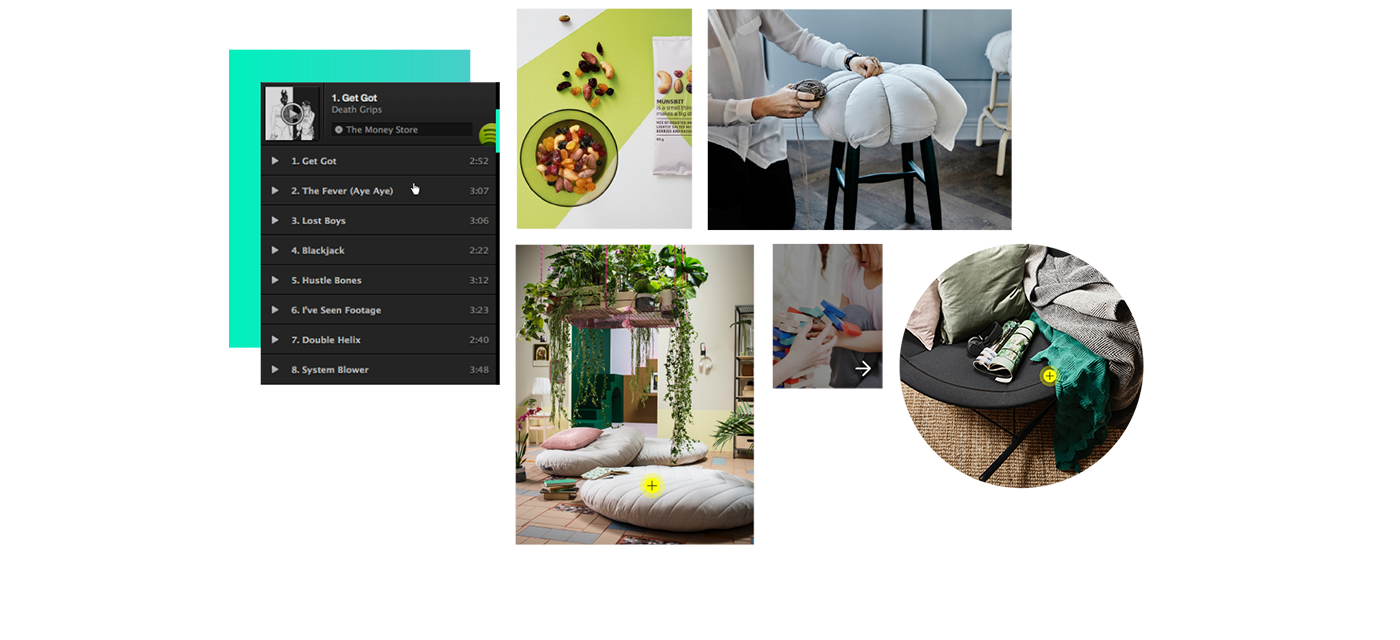 Part of a whole idea.
A successful start will be followed by further web-based implementations with Smilla and team. Playful assets and omnichannel communication will accompany us furthermore. Since the look and feel of campaign sites will change according to the theme of each campaign, we have set up an individual backend solution for IKEA based on Craft, which allows easy adjustments and maintenance on the website.
IKEA
From TV commercial to web showroom.