Case Study
AR Table Planner
Online shopping has conquered all product categories and triggered a dramatic shift in traditional retail. Customers are used to research, browse, configure and buy without ever seeing or touching the real product. In the fields of home decoration and interior styling, a category previously presented via spectacular room sets and store window installations, the possibilities of Augmented Reality are the pathway for new distribution channels and extended customer segments.
Stimulation through simulation
While overwhelmed by options and crowded shelves in department stores, the AR Table Planner closes the imagination gap. By placing the products virtually in the own home environment, users can explore product combinations and style their table for any occasion or life changing moment.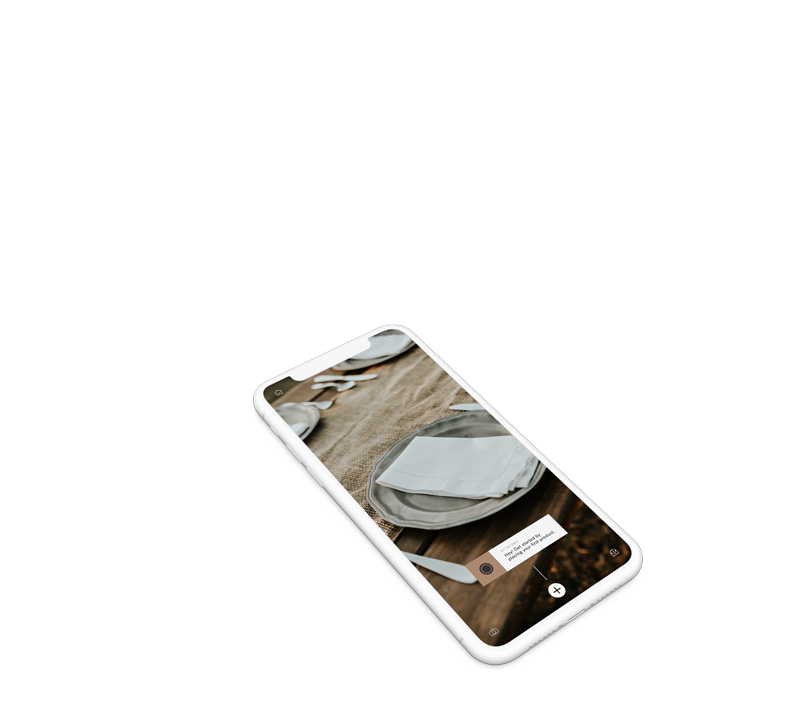 The perfect home
Customers can simulate how the products will look at home, how to combine them with existing tableware and decoration objects and how to perfectly match their selection with the existing interior concept before checking out. The app speeds up the purchase decision process by offering guidance through interior expertise, curated blog articles and a AI based recommendation engine.
Conversational Interface
Users are guided by a conversational interface to define their individual needs and concrete occasion. While placing the products, helpful tips and appropriate content such as tutorials, recipes or etiquette rules appear.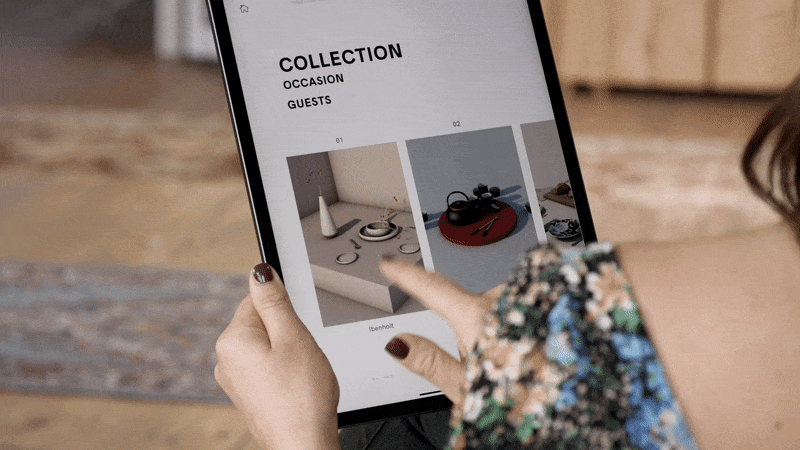 Curated collections
A wide spectrum of collections is curated and presented via pre-styled design proposals. The user can freely mix and match collections or choose pre-configured sets. The final selection of products can be ordered directly in the app or borrowed for a special occasion.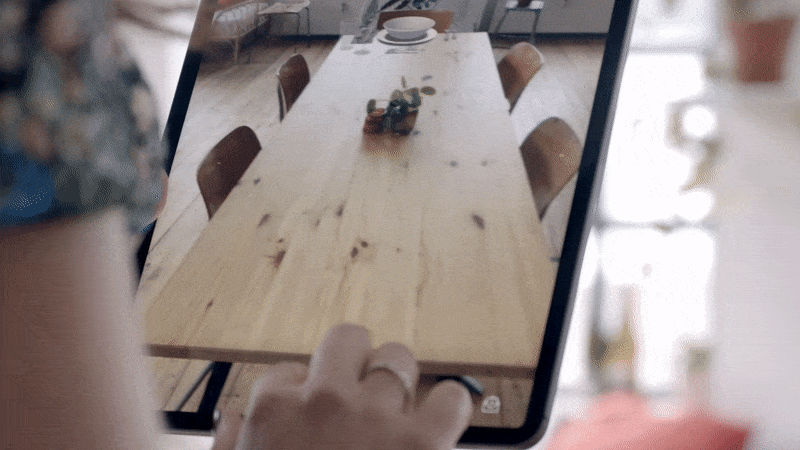 Social extension
Users can create a virtual snapshot of the final result and invite dinner guests by adding virtual place cards with their guests' names.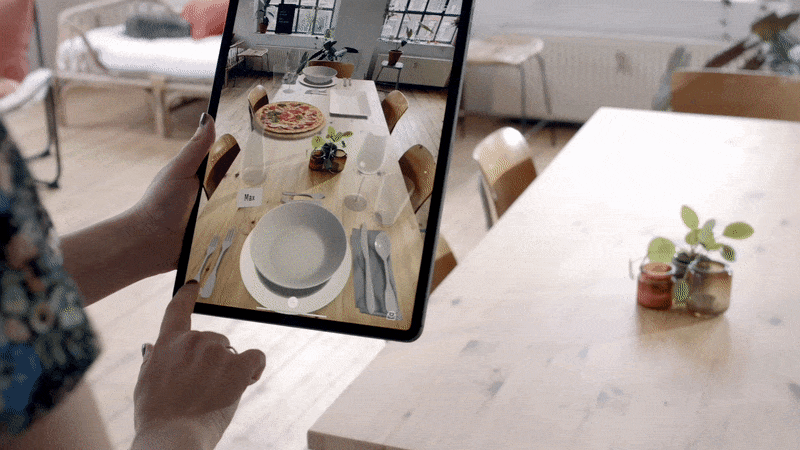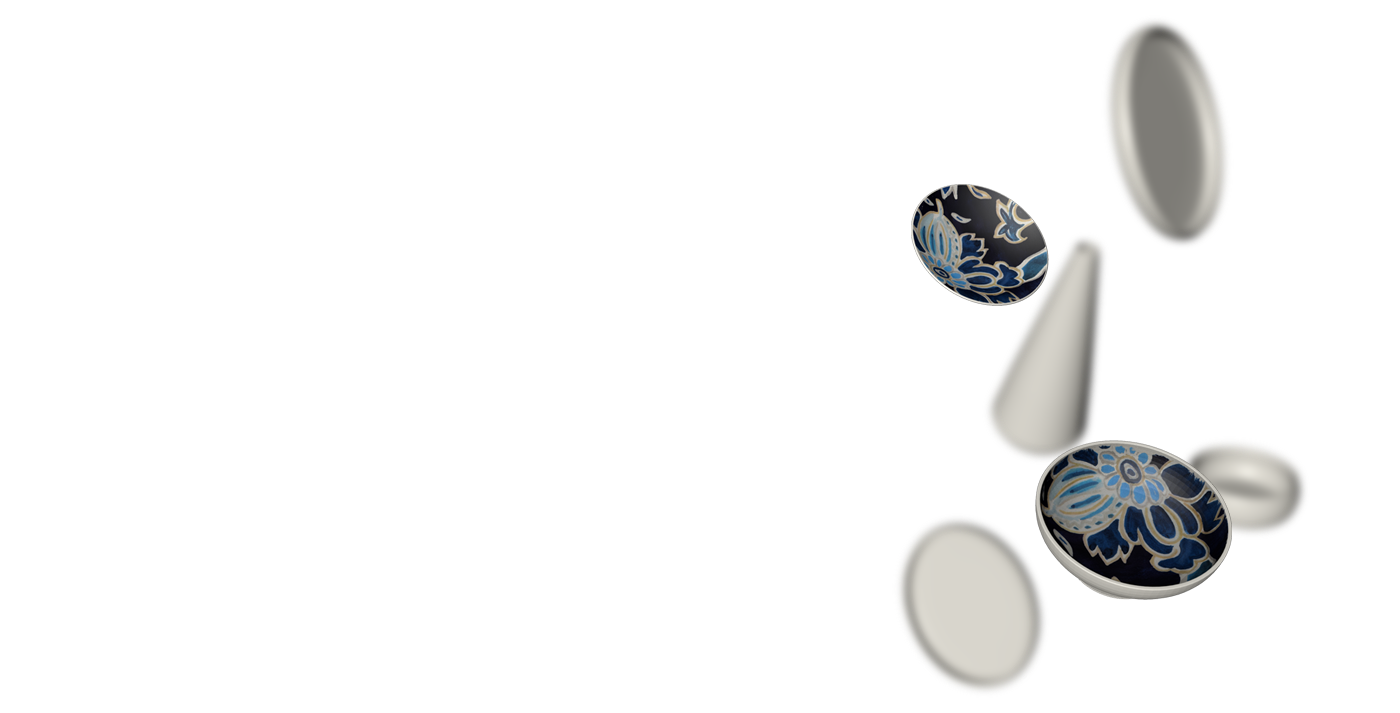 The result
Users finally find orientation and can mix and match products to create their perfect table setup for special occasions or life changing moments, i.e. a wedding, birthday party or moving into a new home. It offers emotional reassurance during the research phase as well as social engagement by sharing the configuration and finally enjoying a memorable moment together with friends and family seated at the newly decorated table.
By the way...
The AR Table Planner App is ideal for the B2B area: Wedding planners, restaurants, cafés and start-ups in the catering and hotel industry as well as conference planners. Trade fair and event organizers can order a personalized edition of the application.
Case Study
AR Table Planner