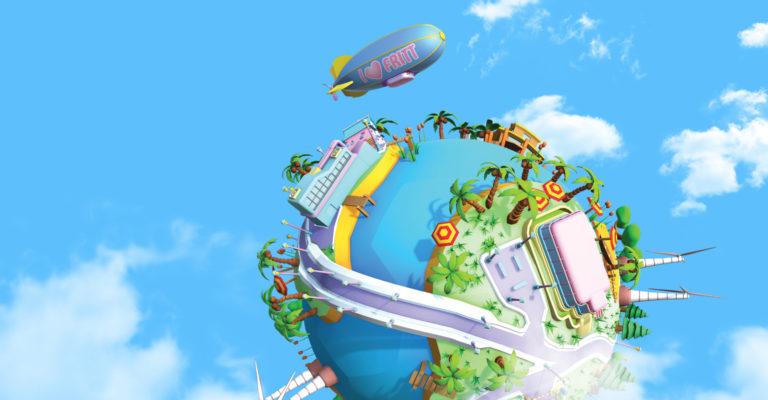 Claudia on 2/13/2019
Sweet Newbizz: We realize interactive installations for FRITT
In the future, we will realize eye-catching, interactive games and digital installations for the manufacturer of chewing strips from Bergisch Gladbach, especially for trade fairs as well as for event and POS promotions. The first work is already visible and playable: at the "Internationale Süßwarenmesse" (ISM) in Cologne, visitors of the Krüger booth could explore the city of "Frittsburgh" in an interactive game - a digitized version of the Wheel of Fortune - and get to know the new varieties of chewing strips and shoot as a reminder a funny, divisible photo with cool stickers and filters.
With the FRITT wheel of fortune, we playfully and entertainingly connect the new brand world with a virtual destination and use the chewing sticks as personalized characters to entertain user and trade show visitors.
In the future, the application will be used as iOS adaptation of the tool for promotions in retail and street events. Also at Sweets & Snacks Expo, which takes place in Chicago in May, visitors can experience the FRITT installation live.