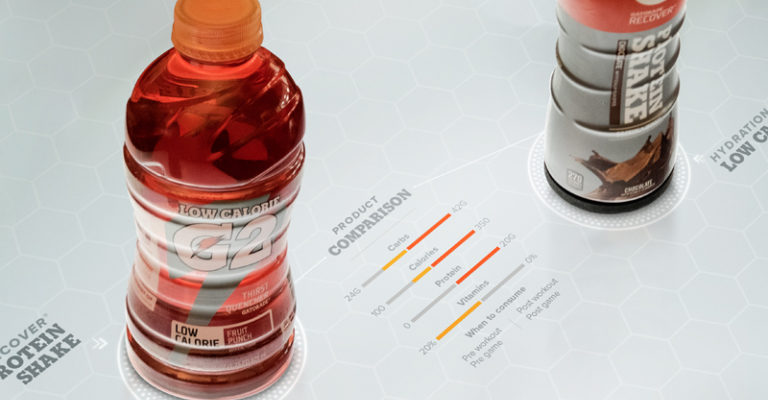 Demodern on 7/26/2016
Demodern extends US business with new client Gatorade
From Germany to the USA. With Gatorade, demodern wins yet another US client and extends its international business even further.
Cologne, 25. July 2016 - Gatorade - a PepsiCo Brand - and its event agency MirrorShow Management, used the digital expertise of Demodern to enhance their digital event business in a crosscountry Roadshow. Demodern was selected in a multi-step process, leaving their US-based competition behind.
Demodern, with locations in Cologne and Hamburg, is responsible for the digital part of the world renown Chicago based sports-themed beverage and food producer Gatorade. With a state of the art presence on key athletic fairs, Gatorade positioned itself as the innovative leader of sports beverages and food's. The booth, which contained over 26 RFID touchpoint, allowed users to complete a round trip through gatorades innovation and product lineup.
"To wow and impress your target audience, international brands like gatorade really have to level up their game on fairs to impress. Today this is hardly possible without digital expertise. The right mix of strategy, branding, innovative fair building and state-of-the-art digital applications can catapult a booth to the next level. Further more, all interactions can be tracked and analysed in realtime and changes to the booth can be done just in time. Taking this step forward, Gatorade is leaping ahead in their event communication" says Florian Wögerer, who took the lead on this project.
Gatorade and MirrorShow took notice of demodern by seeing their gesture controlled experiment Caseture as well as the award winning Nike-Digital Retail Experience project. Besides Gatorade, demodern finished projects for Wacom and Cisco in North-America this year. With Gatorade, demodern intensives their business within the US.